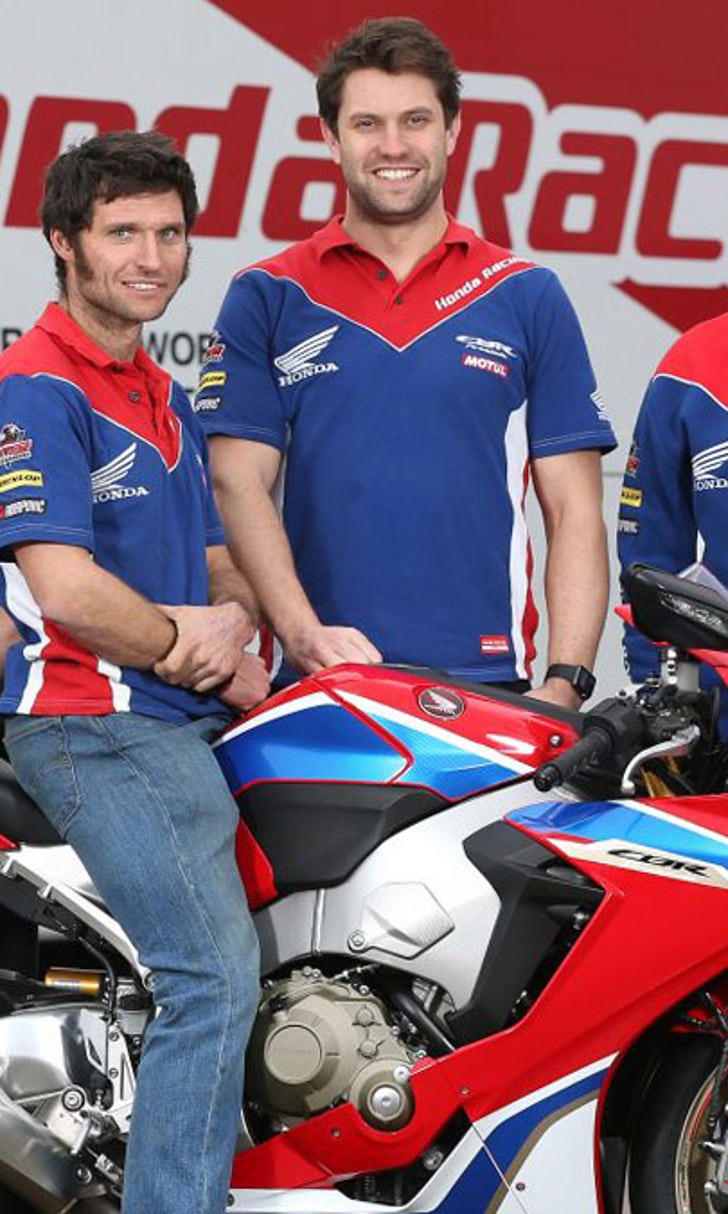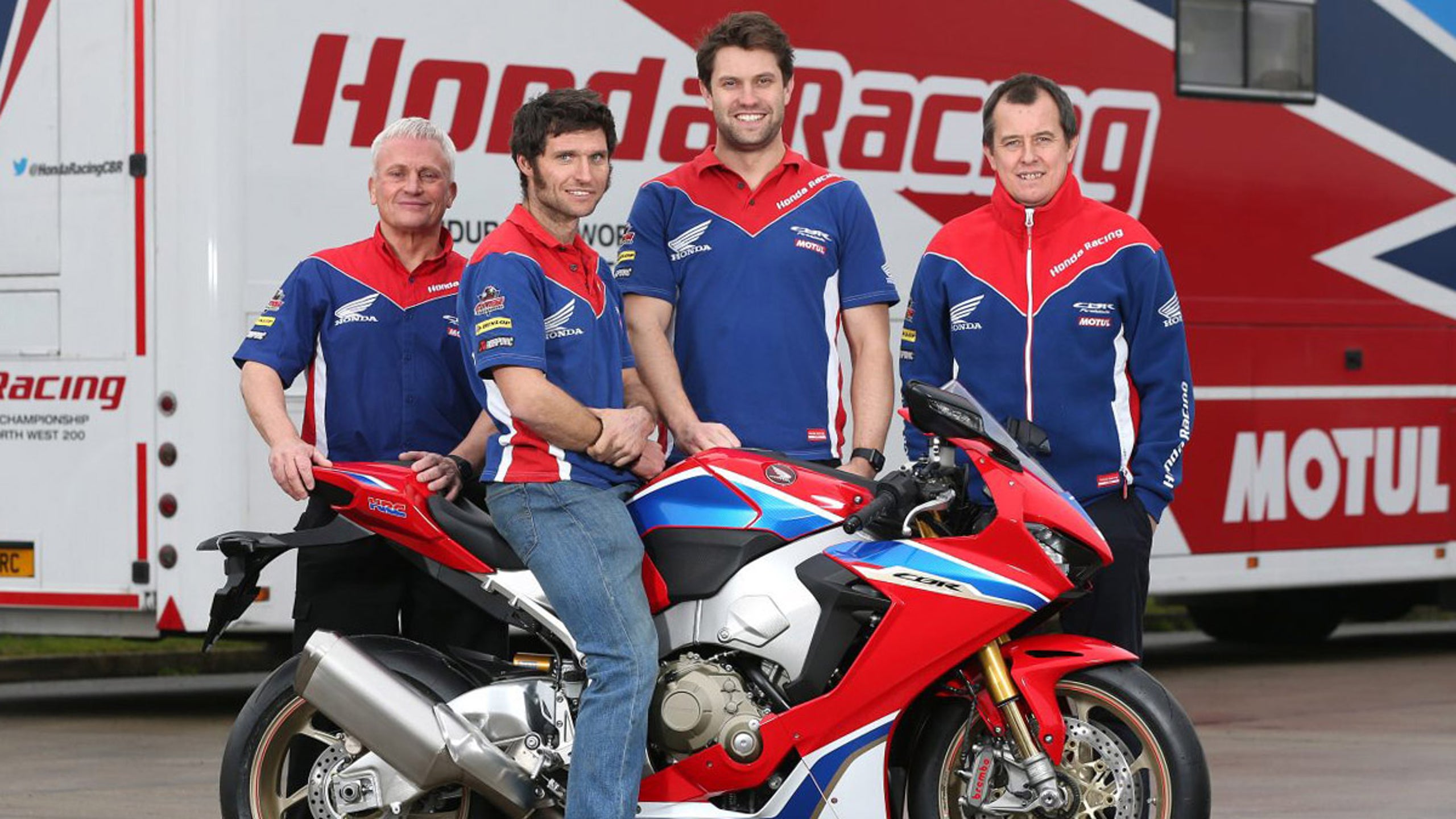 Guy Martin to return to Isle of Man TT
BY Samuel Reiman • January 20, 2017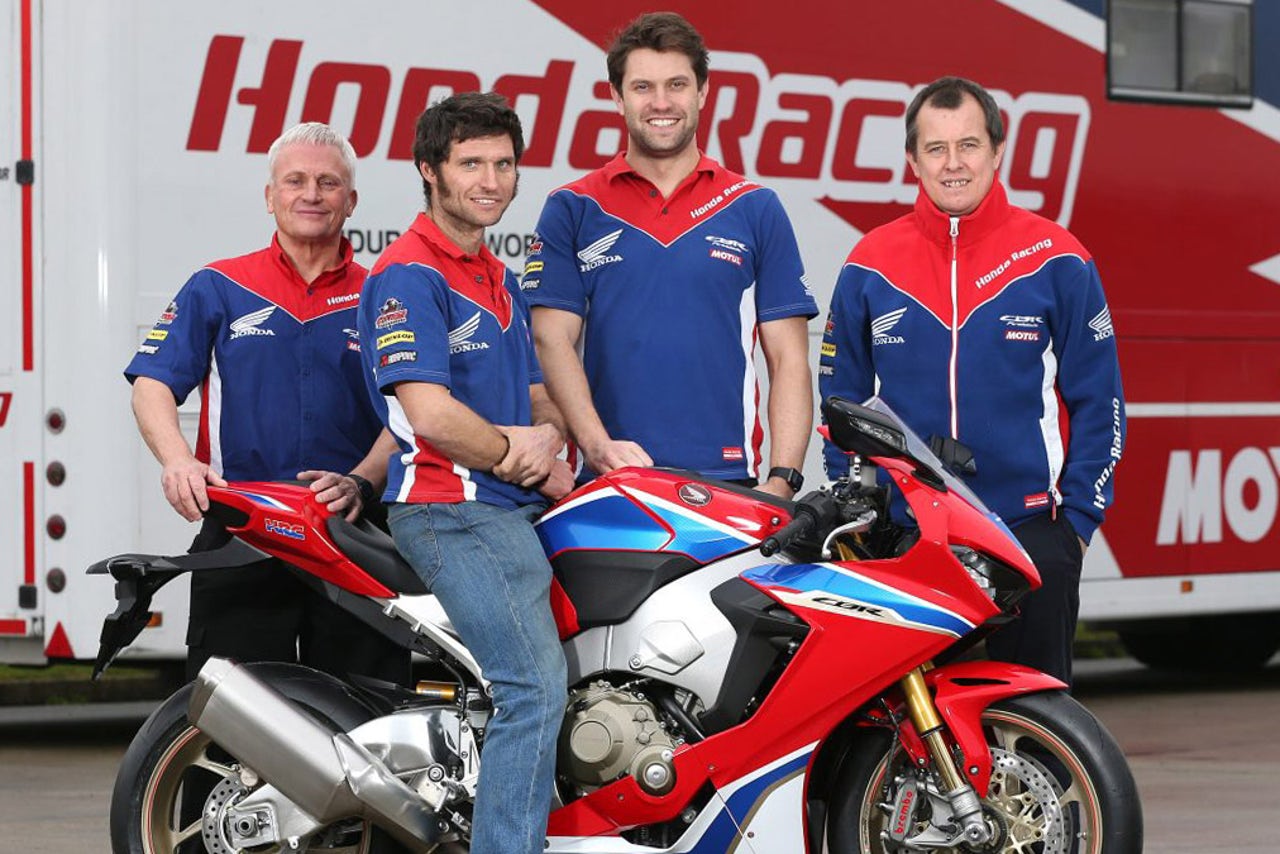 After a year away from the event, 35-year-old Guy Martin will return to competition this June at the 2017 Isle of Man TT.

Considered one of the best current road racers without a TT win, Martin will partner 23-time TT winner John McGuinness at Honda Racing on the all-new Honda CBR1000RR Fireblade SP2 superbike.

The Honda Fireblade had held the lap record at the Snaefell Mountain Course until it was beat by Michael Dunlop's 16:53.929 on a BMW S1000RR during the 2016 Isle of Man TT.

The Fireblade SP2, a road legal homologation special based on the Fireblade SP, will make its road racing debut at the North West 200 in May. Specifically developed for racing, the SP2 features a revised cylinder head with larger valve sizes and lightweight Marchesini wheels.

"Neil [Tuxworth] has been talking to me for a while about joining the team, but I had a lot of thinking to do before I committed and said yes," said Martin. "I spent a lot of time on my pushbike to and from work, thinking about what to do. I didn't want to grow old regretting not giving the Honda a go, and the more time passes since making the decision, the more I've thought it is the right decision. Honda is a great team and the Fireblade has always been a weapon on the roads, so with the new bike, I'm keen to give it a go."

"I, of course, would like another TT win and I would quite like my lap record back," admitted McGuinness. "I always say when it's broken that the lads are just borrowing it and I hope this year that this is the case. I am sad to say bye to the old Fireblade; I have a lot of history and good memories with that bike, but testing the new model can't come soon enough and neither can the race season. I'm excited to have Guy as my new teammate; we've enjoyed many a racing battle over the years and I'm looking forward to seeing what we can both do."

"Guy is hungry for his first TT win and John wants another and his lap record back, so this mixed with the new CBR1000RR means we should be in for some exciting racing action," added team manager Neil Tuxworth. "The new Fireblade SP2 is so important to the team and also Honda and it's vital we continue its legacy at the TT and add more to its 23 wins. We're all looking forward to testing and I think everyone from the riders and the team are all excited to get on track and put the new machine through its paces."
---