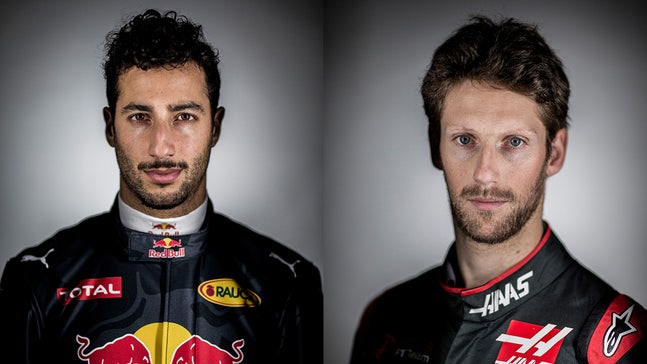 Get in the know: Driver-by-driver guide for 2016 F1 season
Updated
Mar. 4, 2020 6:14 p.m. EST

The addition of the new Haas team to the 2016 entry list means that, once again, we have an F1 field of 22 drivers. It includes three rookies in Jolyon Palmer, Pascal Wehrlein and Rio Haryanto, plus two returnees in Esteban Gutierrez and Kevin Magnussen. Here's our guide to the lineup:
Lewis Hamilton (Mercedes No. 44)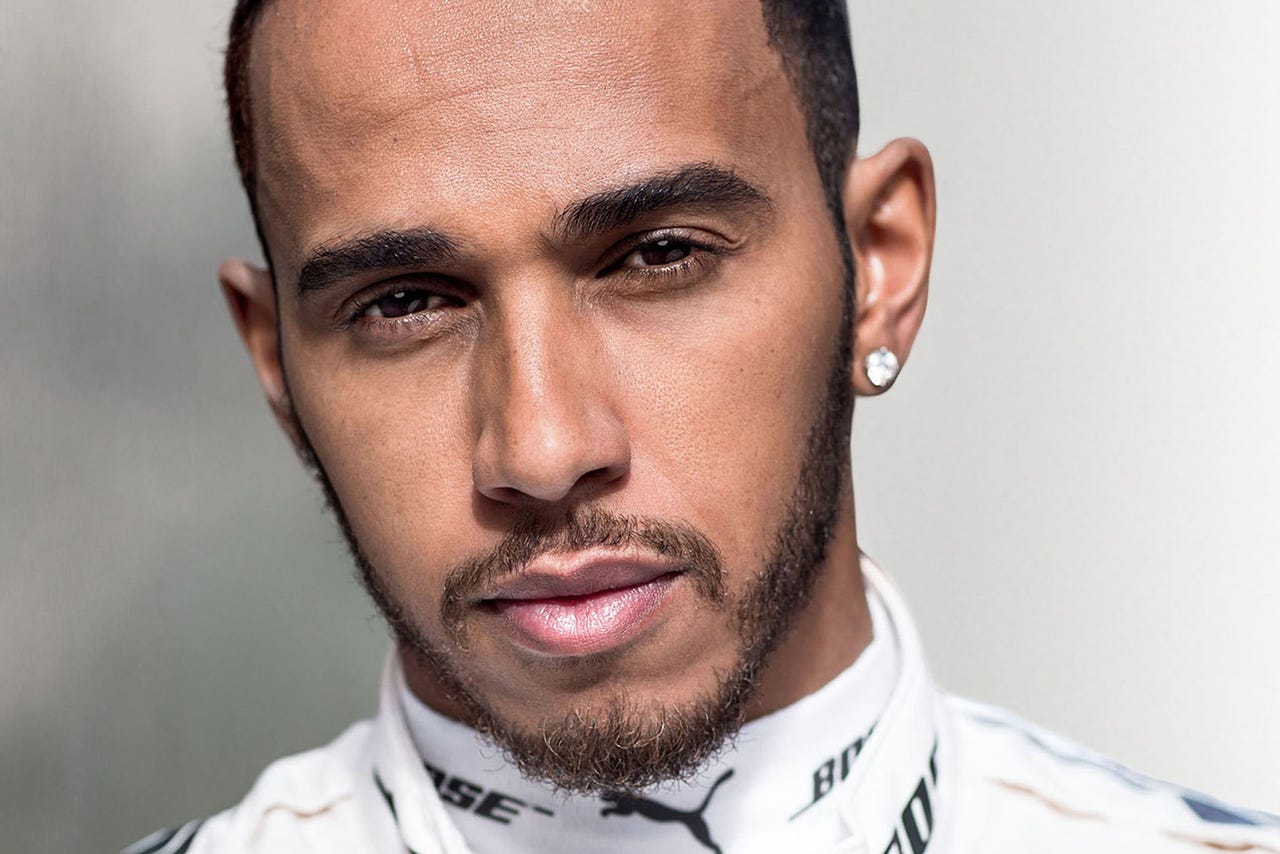 Lewis Hamilton
Last year Lewis Hamilton earned a place among the sport's all-time greats by securing his third World Championship title. Having won his first with McLaren in 2008, many were skeptical when Hamilton opted to leave the team he grew up with to join Mercedes for 2013, but his decision has proved to be inspired. Lewis knew that Mercedes was well prepared for the hybrid V6 era, and his faith was justified in 2014 when the team had the dominant package. He still had to beat teammate Nico Rosberg, a feat he repeated last year amid much tension between the pair. Rosberg had a resurgence at the end of the season but Lewis is at the top of his game, and enjoying life outside the paddock. And justifiably he is supremely confident in his abilities.
Nico Rosberg (Mercedes No. 6)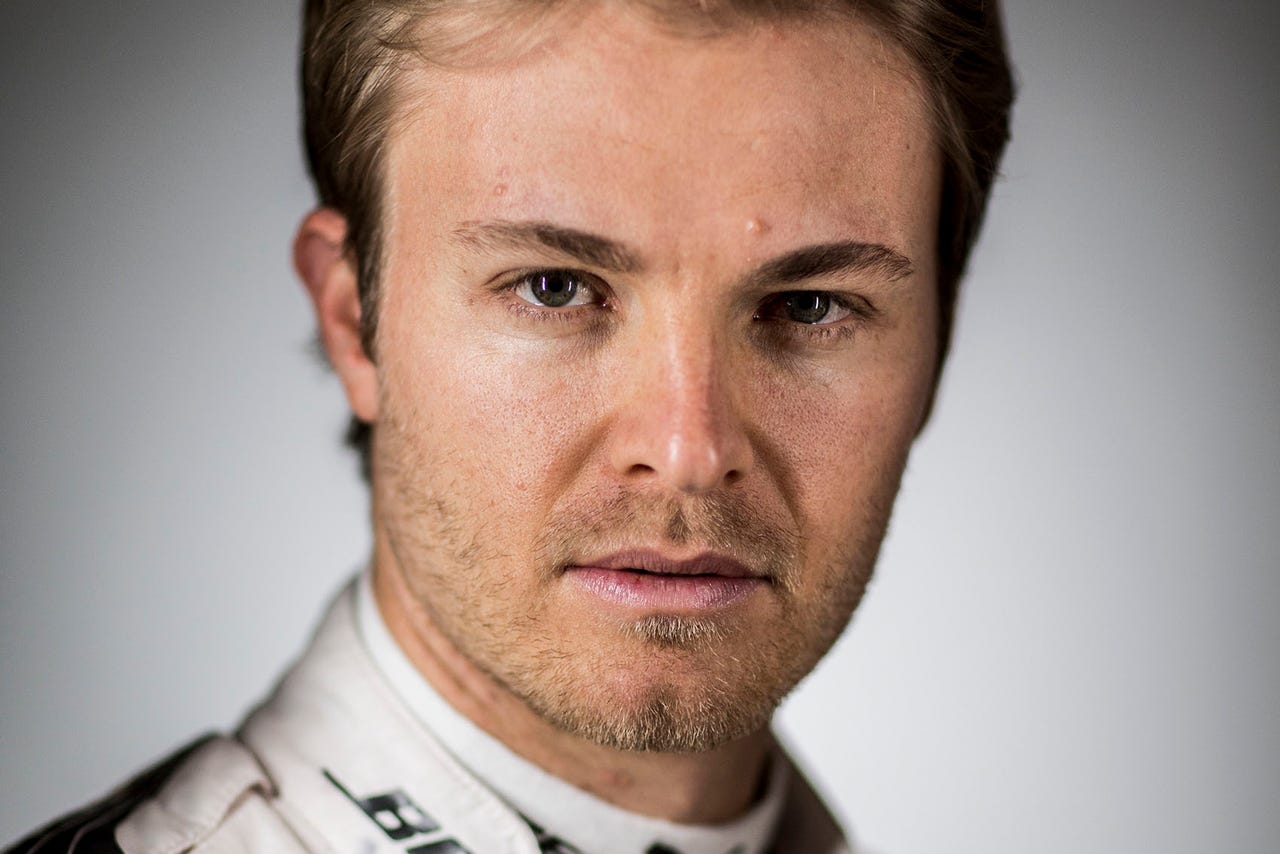 Nico Rosberg
Now in his 11th season of F1, Nico Rosberg is arguably still fighting to prove that he should be classed with the group of World Champions who have dominated the sport in recent seasons. In his early years at Mercedes he outpaced Michael Schumacher and, at times over the past three years, he has had the edge over Lewis Hamilton, especially in qualifying. However, there is no ignoring the fact that Hamilton has won out overall, and beaten the German to the last two titles. However, Rosberg remains a serious contender, as he showed with his strong end to the 2015 season. Will this finally be his chance to make a point, or will Hamilton retain his edge?
Sebastian Vettel (Ferrari No. 5)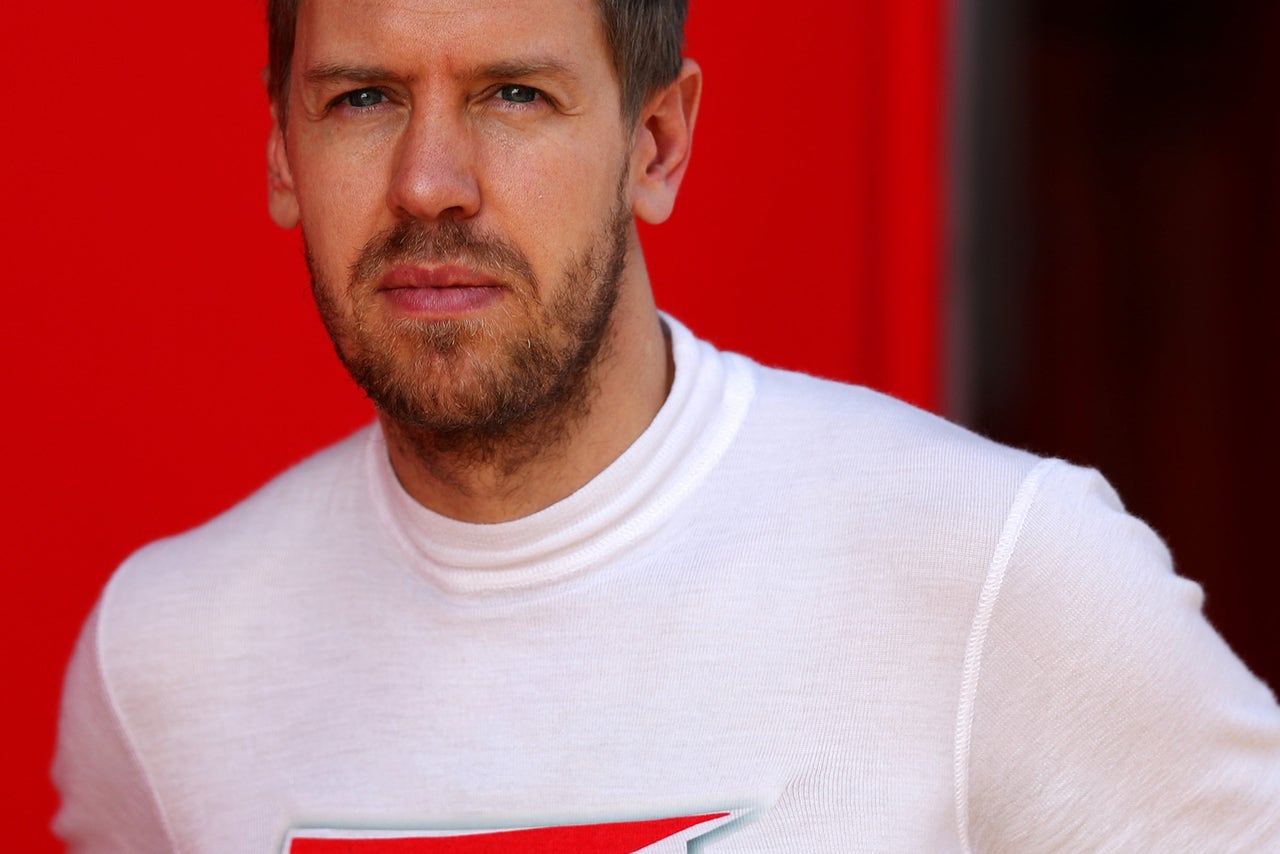 Sebastian Vettel
Just like his mentor and countryman Michael Schumacher before him, Sebastian Vettel made the momentous decision to leave the team he grew up with to join Ferrari. The German rewrote the history books when he won four World Championships with Red Bull from 2010 to 2013. The team's form a took a dip in the hybrid V6 era, and Vettel's timing was perfect as he moved to Ferrari last season just as the Italian outfit began to find form. He fitted the team like a glove, scoring three wins on days when things didn't go to plan for Mercedes, and showing that he could thrive away from RBR. Will the package be strong enough to allow him to challenge for a fifth title in 2016? Many believe that at the very least he will force the Mercedes drivers to work a little harder...
Kimi Raikkonen (Ferrari No. 7)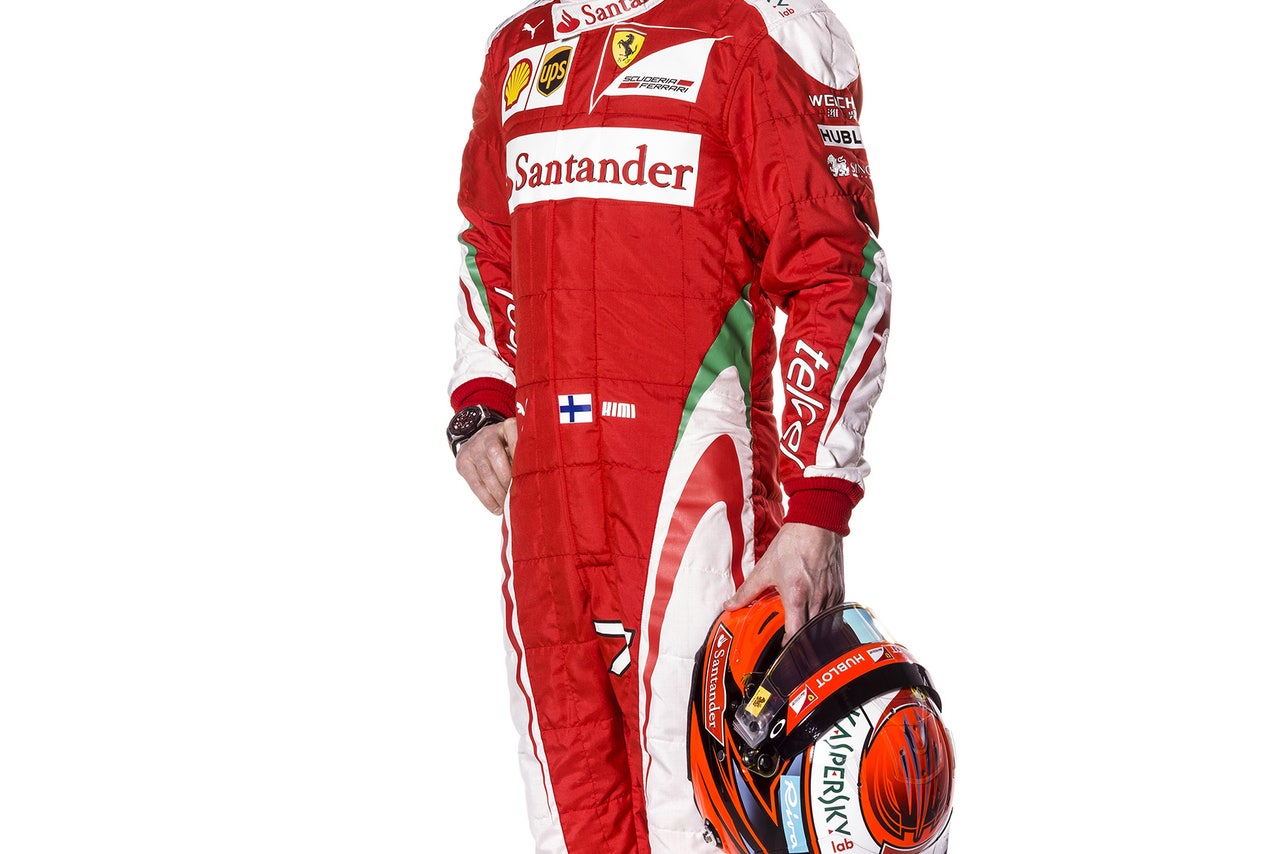 Kimi Raikkonen
Some 14 years on from his F1 debut with Sauber, Kimi Raikkonen remains something of an enigmatic figure, and he's still hugely popular with fans around the world. He nearly won the title with McLaren, before finally lifting the crown during his first stint with Ferrari in 2007. After a spell in rallying and two productive years at Lotus that earned him two GP wins, he returned to the Scuderia in 2014. He hasn't had it easy against supremely tough teammates, and with a car that didn't seem to suit him. This year is his chance to prove that he can still get the job done and give his team mate a run for his money, and testing suggested that he's much happier with the car than previously.
Felipe Massa (Williams No. 19)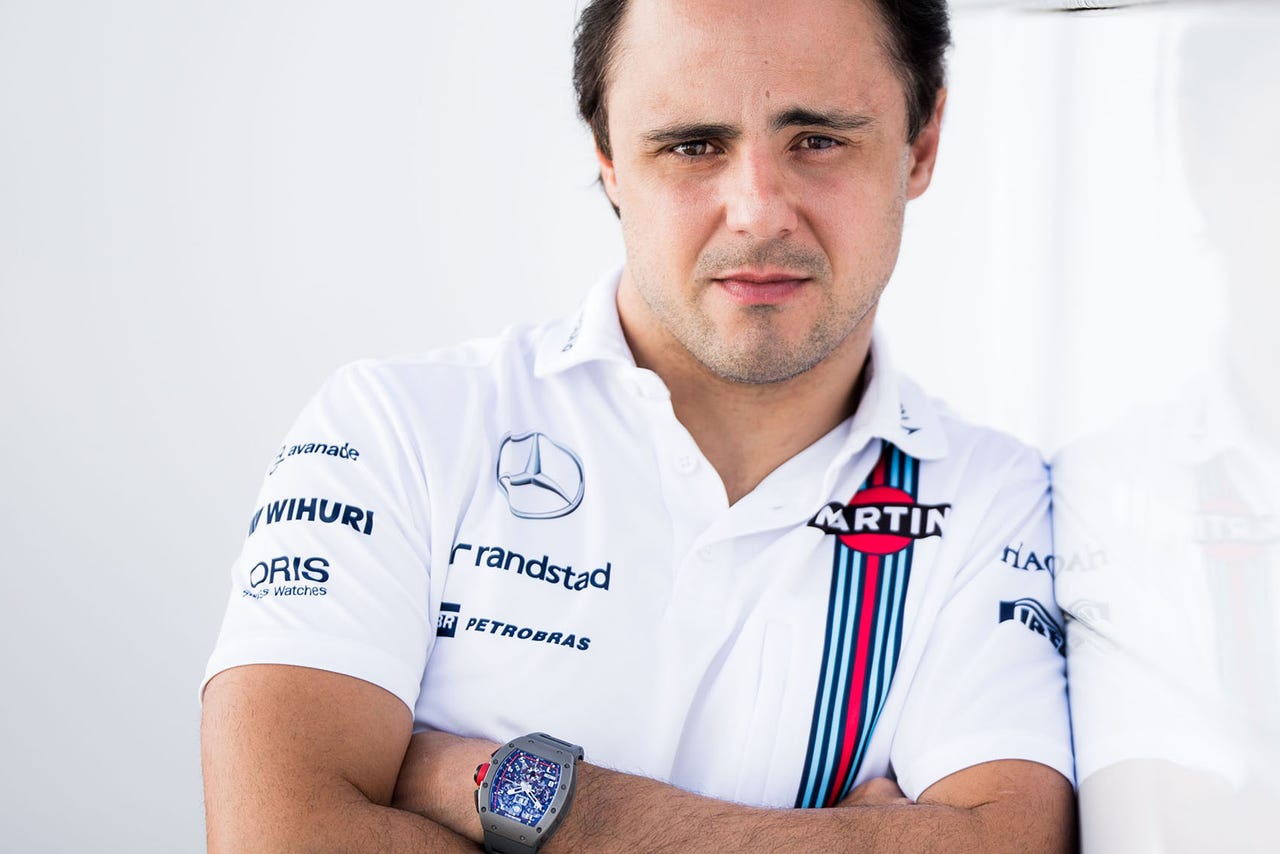 Felipe Massa
Six years have passed since Felipe Massa scored the last of his 11 Grand Prix victories with Ferrari, but the Brazilian remains a popular and well respected figure in the F1 paddock. He came within touching distance of winning the 2008 World Championship and, while it looks unlikely that he will ever achieve his title dream, he could yet add to his tally of race wins. His move from Maranello to Williams in 2014 has given him fresh motivation, and he fits in well with the British team. Significantly, he has held his own against a younger and highly rated teammate, having logged several podium finishes over the past two seasons.
Valtteri Bottas (Williams No. 77)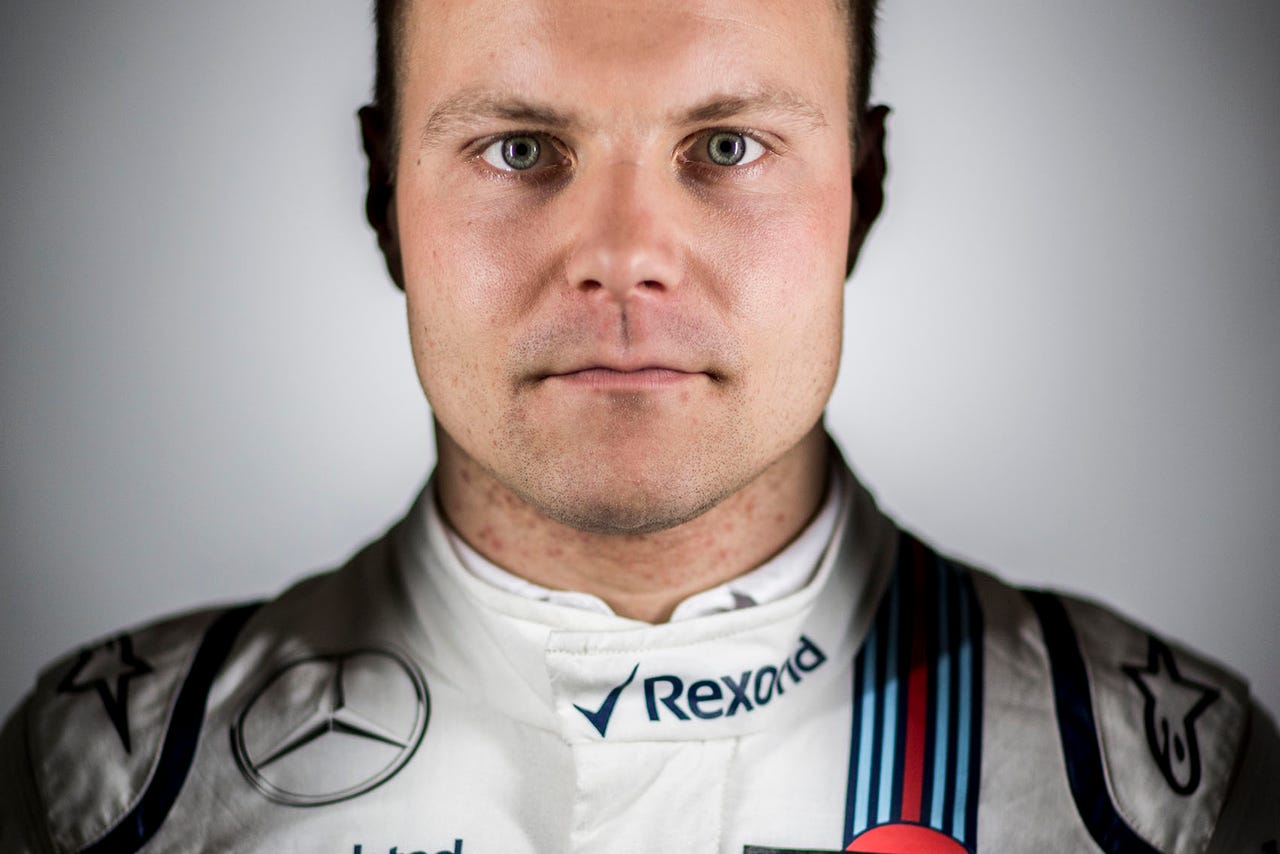 Valtteri Bottas
Valtteri Bottas has followed in a line of successful Finnish F1 drivers, and it remains to be seen whether he can emulate Keke Rosberg, Mika Hakkinen and Kimi Raikkonen by winning the World Championship. Many observers believe that the 2011 GP3 champion can do just that, even if it may require an eventual move away from Williams. He didn't have much chance to show his potential with the uncompetitive 2013 car, but over the past two seasons with the Grove package boosted by the Mercedes V6 he has proved to be a genuine contender, and one who is willing to go wheel to wheel with anyone.
Daniel Ricciardo (Red Bull No. 3)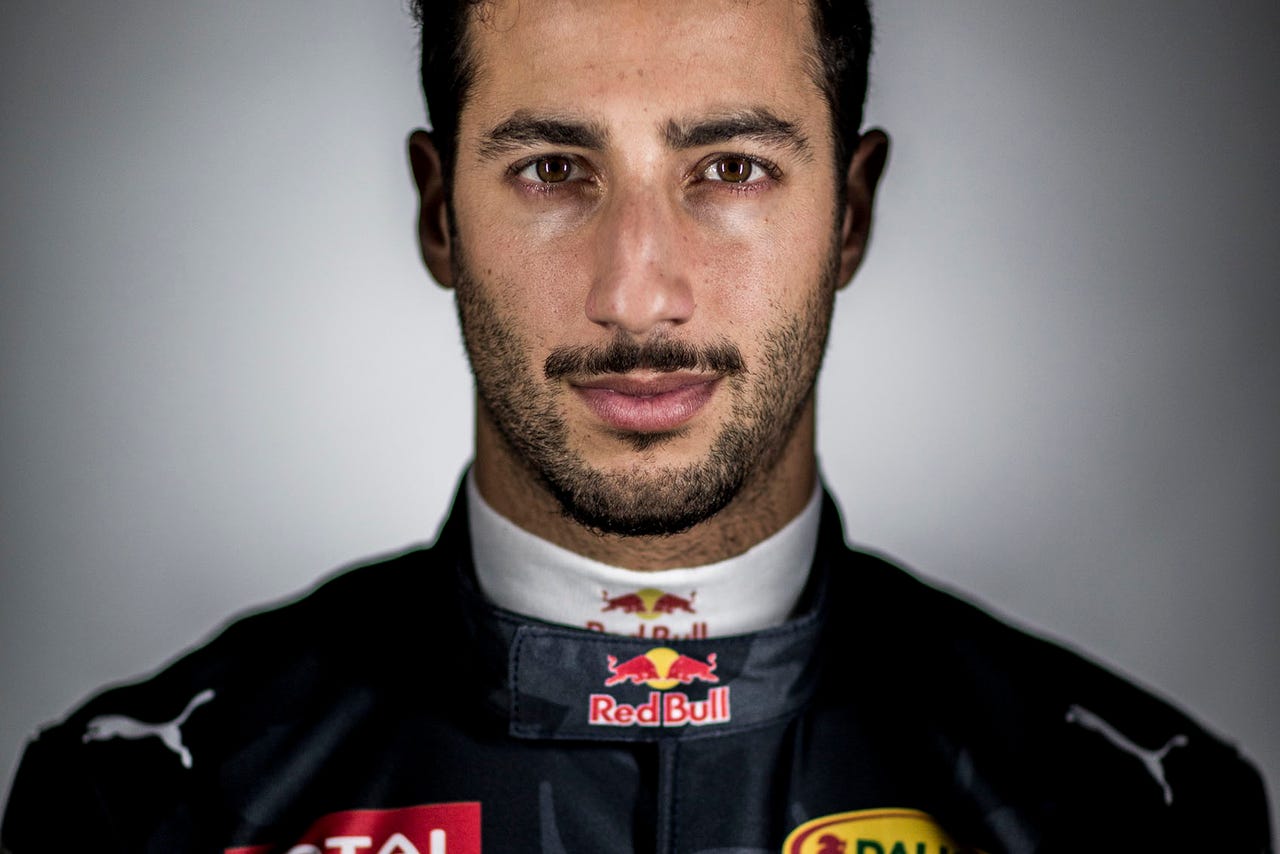 Daniel Ricciardo
Daniel Ricciardo established himself as a major player in 2014 when he frequently outpaced teammate Sebastian Vettel and scored three superbly opportunistic wins in Canada, Hungary and Belgium. Last year proved a lot more challenging for the Australian as Red Bull's form dipped, due to both chassis and power unit issues. However, Ricciardo never lost his trademark smile, and when things picked up he reminded everyone of his potential by earning podium finishes in both Hungary and Singapore. This year's package has shown good potential and, at tracks where the power unit plays less of a role, Ricciardo could be a regular podium challenger.
Dany Kvyat (Red Bull No. 26)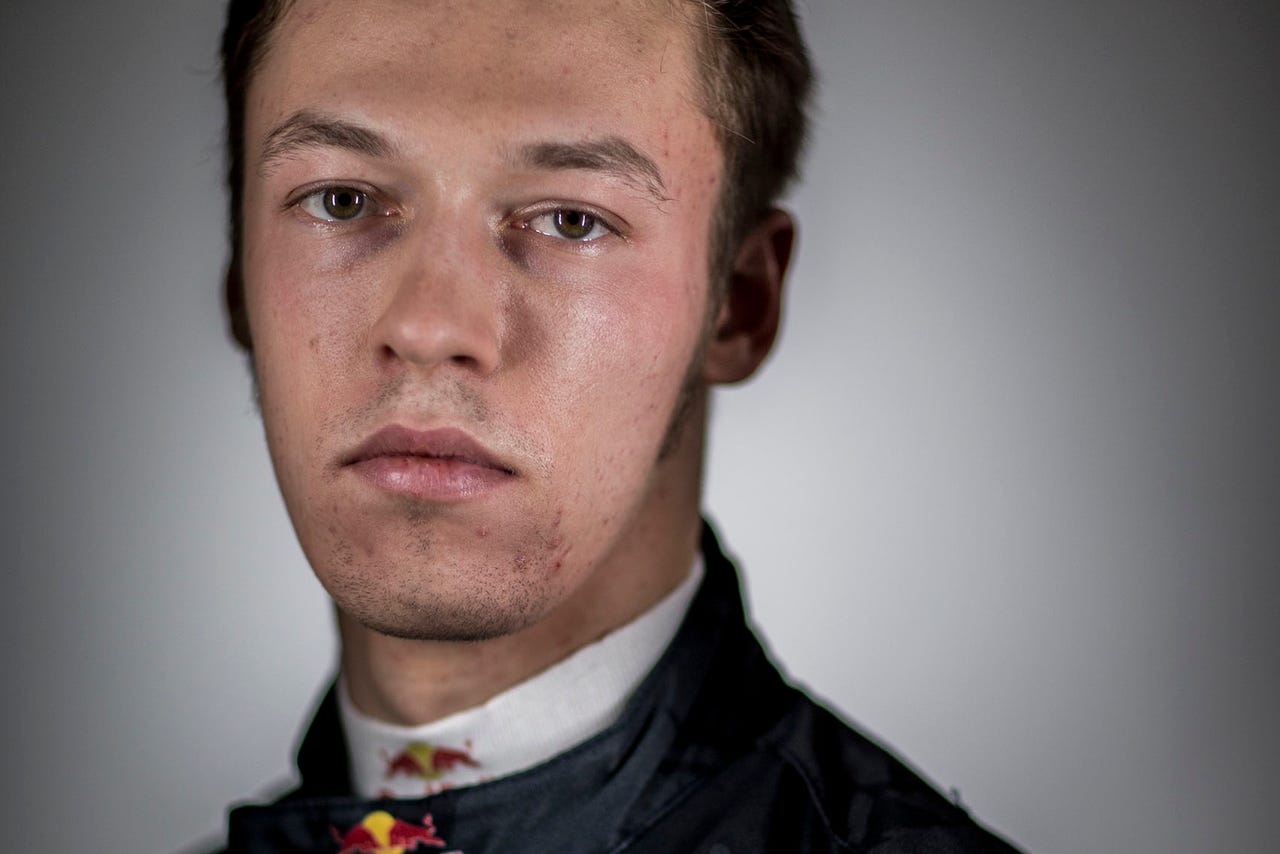 Daniil Kvyat
After just a single season with Toro Rosso in 2014, which saw him log a best finish of ninth place, Dany Kvyat found himself propelled into a Red Bull seat last season when Sebastian Vettel opted to go to Ferrari. It was always going to be tough for the young Russian, especially as teammate Daniel Ricciardo was already well established at the Milton Keynes outfit. He had a difficult start with what was initially an uncompetitive package, but he soon found his feet. Second place in Hungary was the obvious highlight, but significantly he made the points 14 times, and finished a solid seventh overall. He looks set to be even stronger this season.
Nico Hulkenberg (Force India No. 27)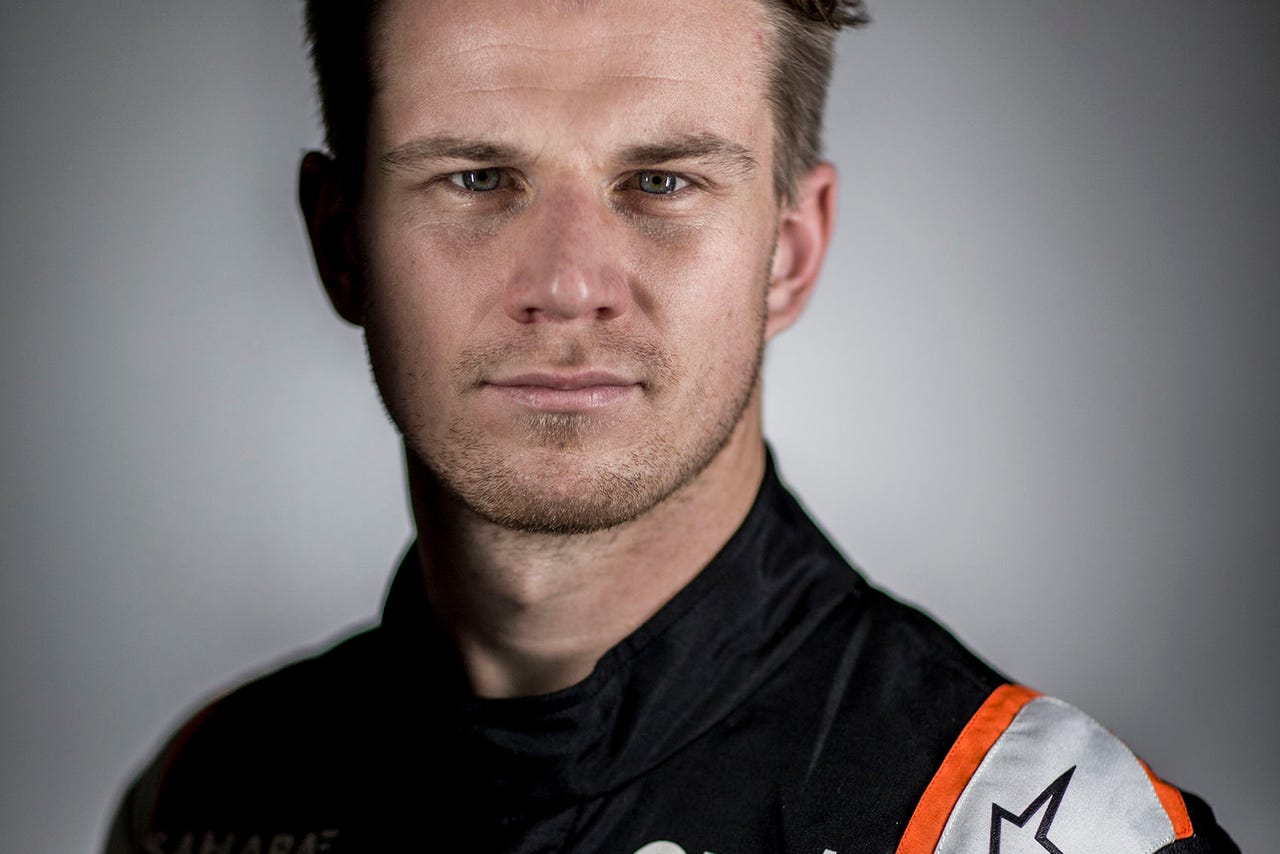 Nico Hulkenberg
Having won in F3, A1GP and GP2, Nico Hulkenberg has one of the best resumes of any driver on the grid, and last year he added a memorable victory with Porsche at Le Mans to the list. A Grand Prix win has eluded him thus far, although during his topsy-turvy F1 career he earned both a pole and a fastest lap, and he's also led races. For some reason the German has yet to be signed up by one of the major teams. However, he insists that he's content to stay with Force India for the time being, and indeed he turned down the chance to join Haas to remain with the Silverstone outfit.
Sergio Perez (Force India No. 11)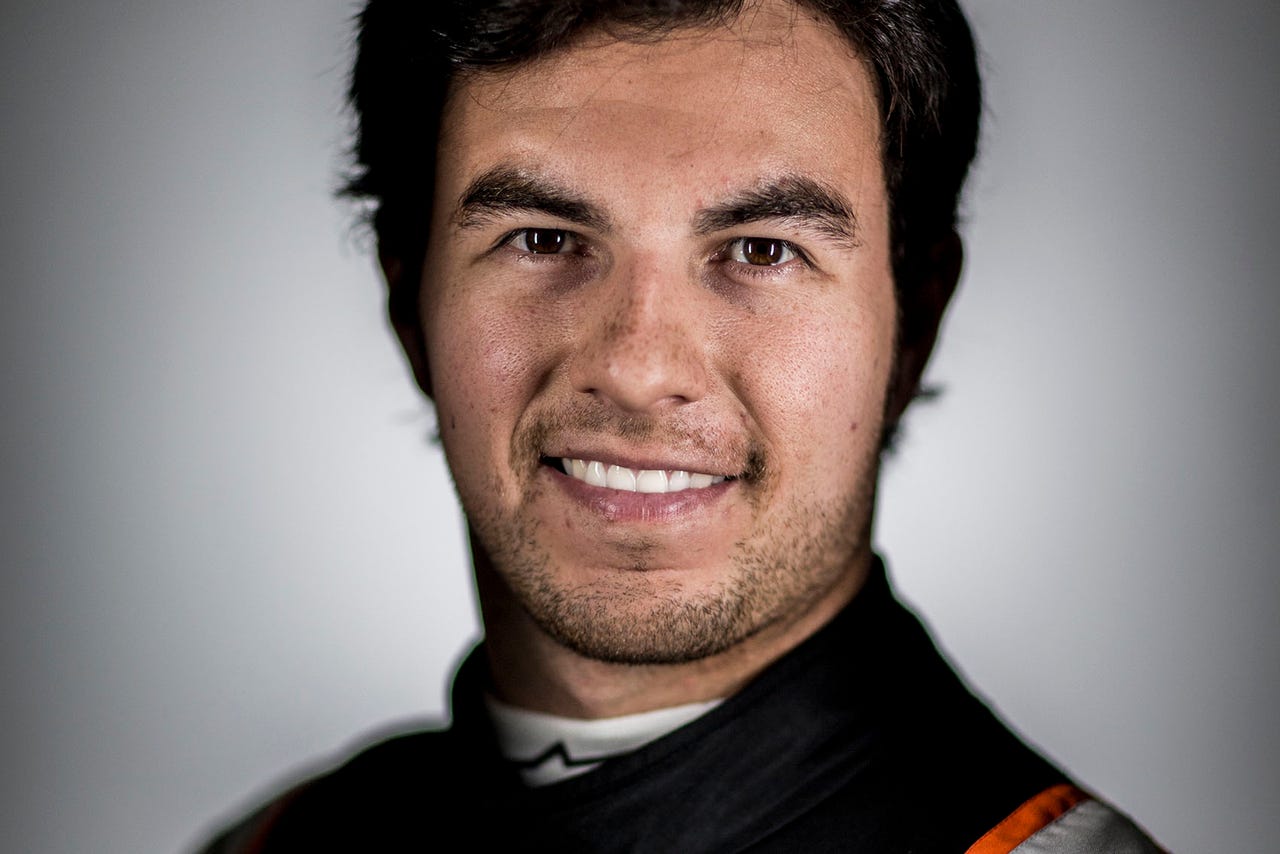 Sergio Perez
Sergio Perez established himself as a man worth watching when he earned podiums with Sauber, but unfortunately his move to McLaren in 2013 did not work out as planned, and he was dropped after a single season. Since then he's rebuilt his career and his reputation with Force India, earning third-place finishes in Bahrain in 2014 and in Russia last season. In 2015 he finished in the points on 12 occasions, outscoring his teammate to earn ninth place in the championship. The fight with Hulkenberg remains a close one, and it will be fascinating to see how the contest pans out in their third year together.
Kevin Magnussen (Renault No. 20)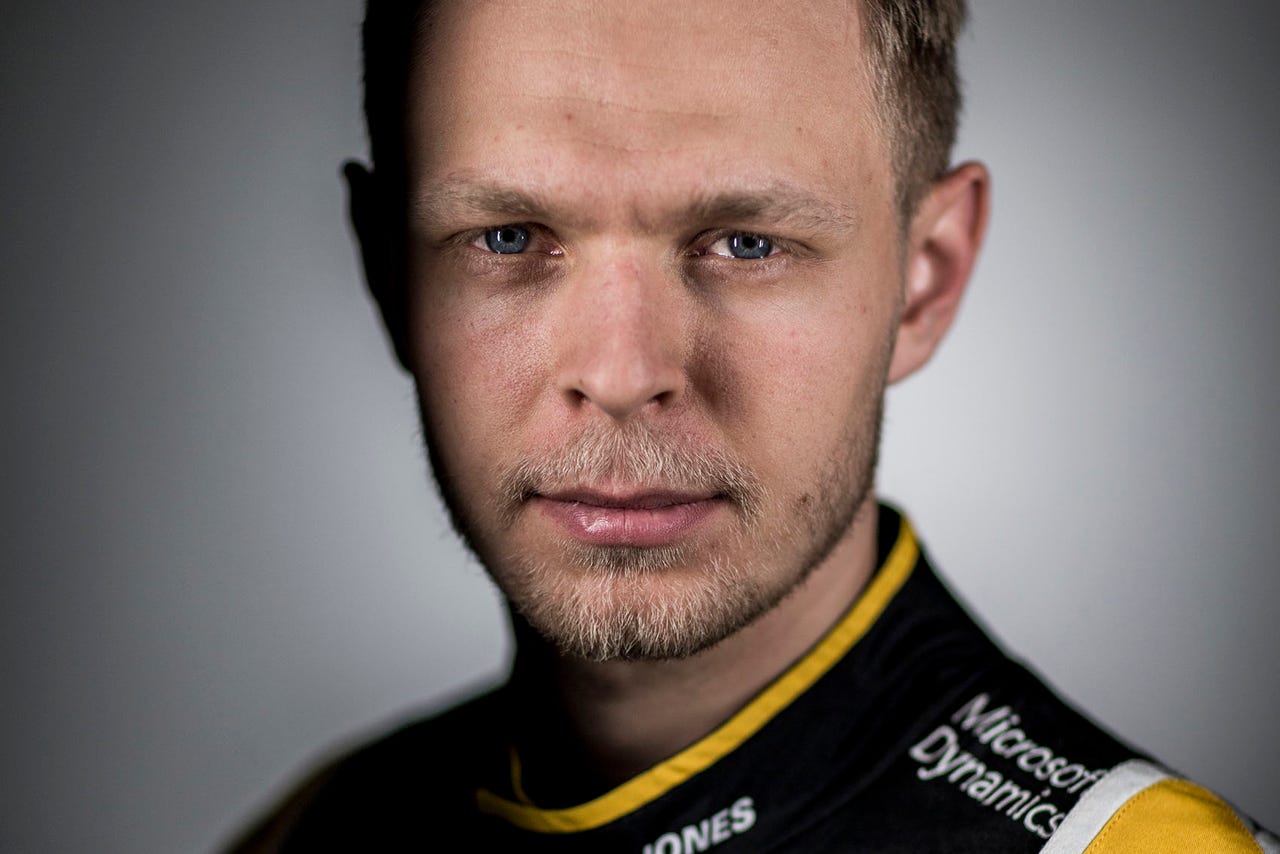 Kevin Magnussen
Second chances don't always come along in this sport – just ask Jan Magnussen, who dropped out of F1 after a difficult time with Stewart in 1997-98. However, his son Kevin has enjoyed better fortune. Magnussen Jr. showed great promise with McLaren in 2014 before being demoted to the third driver role last year. After a frustrating season on the sidelines as McLaren reserve driver he was then dropped by the team. His career appeared to be in the balance, but he never gave up, and then at the 11th hour problems with Pastor Maldonado's sponsorship opened the door at Enstone. The talented Dane fits in well at the team and he now has a golden chance to show the world what he can do.
Jolyon Palmer (Renault No. 30)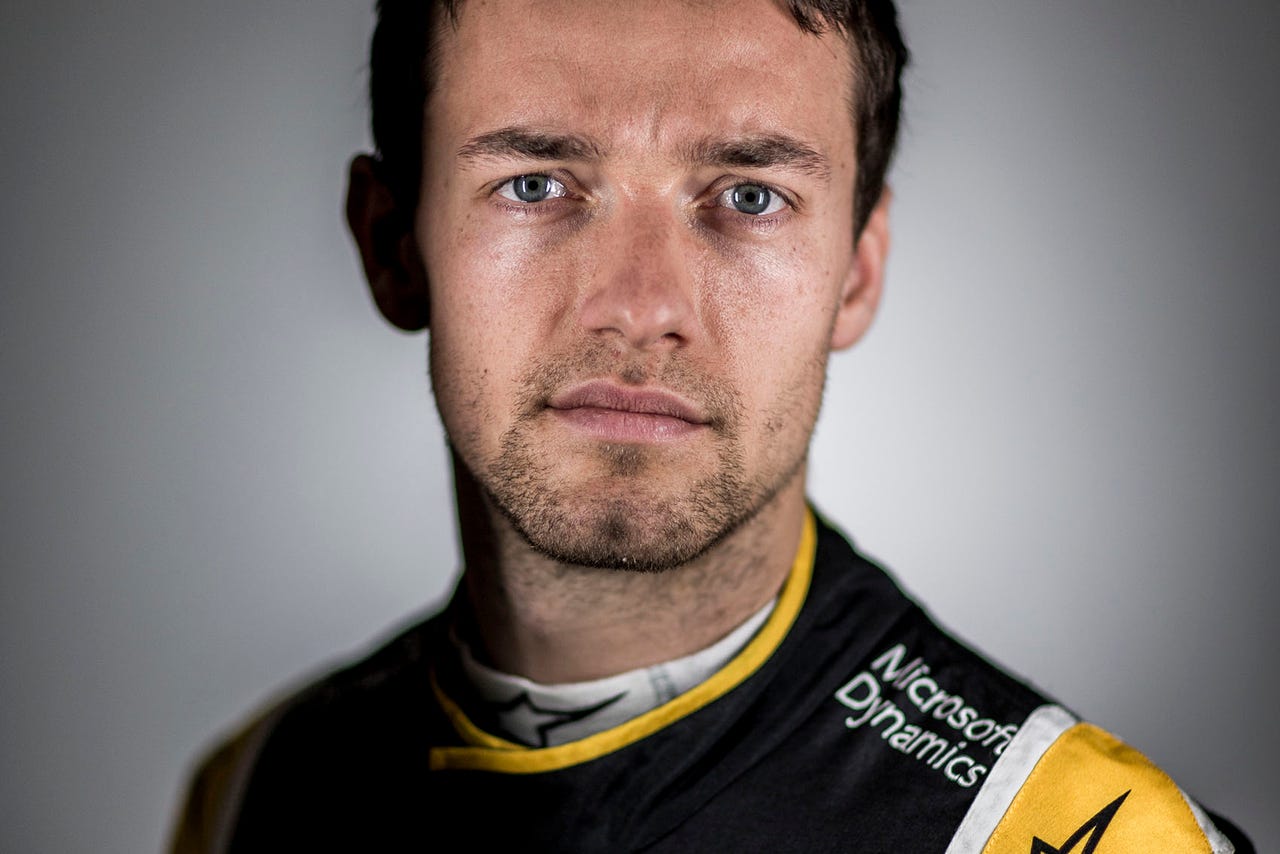 Jolyon Palmer
Like his teammate, Jolyon Palmer is another second generation F1 driver. His father Jonathan started 83 Grands Prix between 1983 and 1989, but never found the sort of success that he enjoyed earlier in his career in F3 and F2. Son Jolyon demonstrated his potential as he rose through the ranks, eventually winning the GP2 title in 2014. He spent last season as third driver at Lotus, furthering his education by taking part in some 13 Friday FP1 sessions over the course of the year. He is thus arguably one of the better prepared rookies of recent times, but nevertheless the 25-year-old will be on a steep learning curve this season.
Max Verstappen (Toro Rosso No. 33)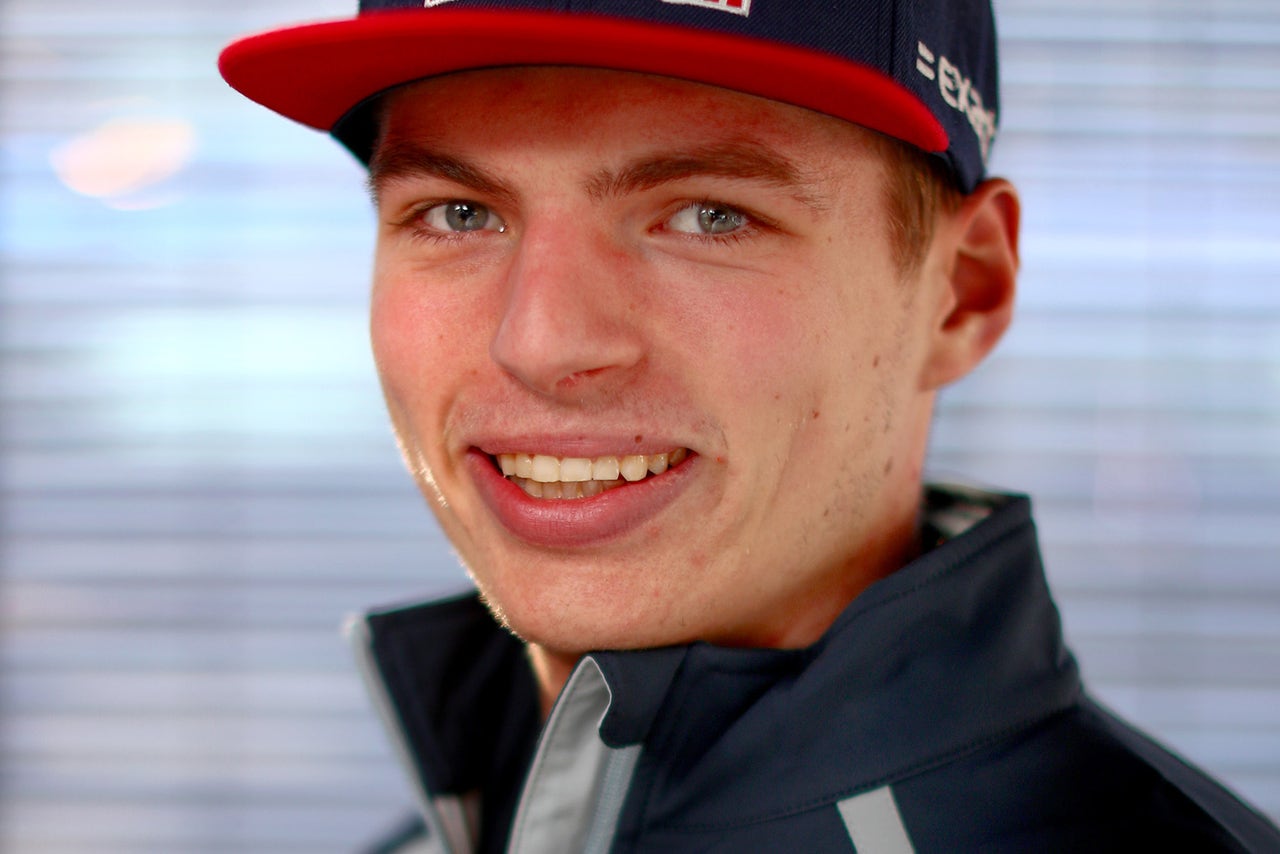 Max Verstappen
Max Verstappen made a huge impact in his rookie F1 season last year and, at 17, he established records as the youngest GP starter and youngest points scorer that will never be beaten, given that there is now a minimum age limit of 18. There were a few incidents along the way, notably in Monaco, but he attracted attention with his fearless approach and uncanny ability to overtake. Fourth places in Hungary and the USA were the highlights as he secured 12th place in the World Championship. In 2016 he has to build on that flying start and confirm what many already believe – that he is a potential superstar who could be a big player for years to come.
Carlos Sainz Jr (Toro Rosso No. 55)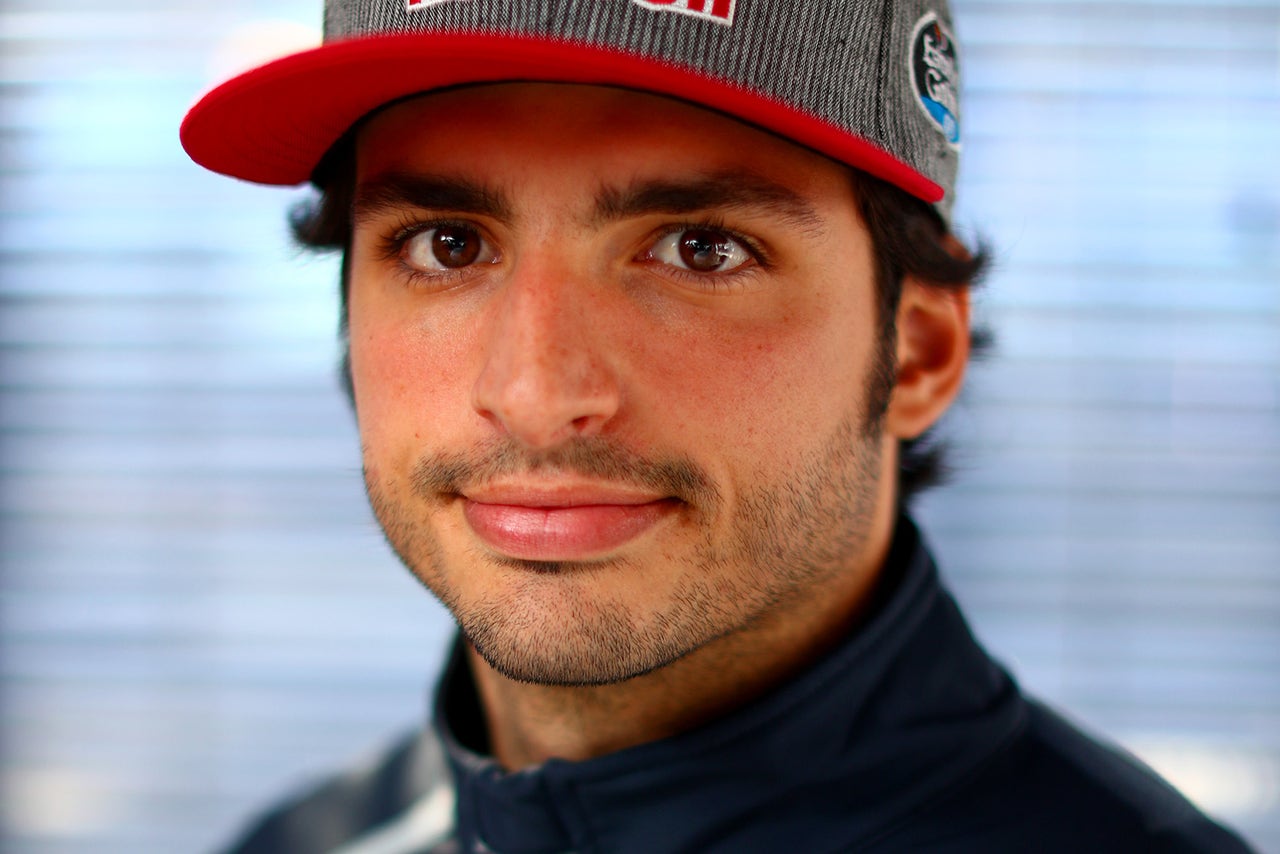 Carlos Sainz Jr.
Carlos Sainz Jr's arrival in F1 in 2015 after winning the Renault 3.5 title was somewhat under the radar given that so much focus was on his STR teammate Max Verstappen. It was easy to forget that while he had more car racing experience, the Spaniard was himself an F1 rookie, and thus also faced a steep learning curve. His season was not as spectacular as that of his teammate, but he scored points on seven occasions, and was often faster in qualifying. Everyone will be watching closely to see how the two youngsters fare against each other now that they both have a season under their belts.
Marcus Ericsson (Sauber No. 9)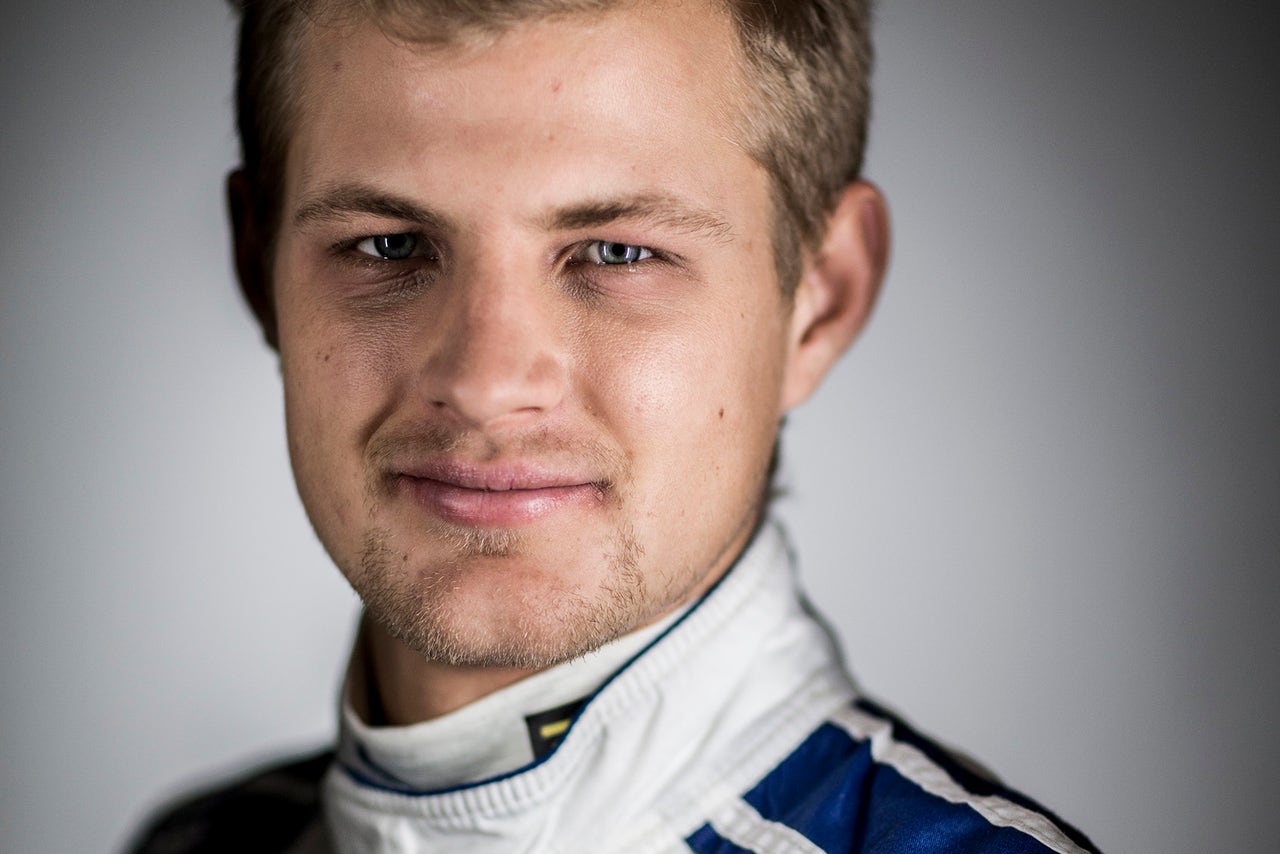 Marcus Ericsson
Marcus Ericsson didn't have much opportunity to demonstrate his talent with Caterham in 2014, as the struggling team gradually ground to a halt. His move to Sauber last year proved to be a good one, and the Swede was able to show what he could do. He finished eighth in the first race in Australia and made the top 10 on four further occasions, although not for the first time the Swiss team lost form as others were able to develop their cars more effectively over the season. In his second year he has a chance to make further progress, but it remains to be seen what his ultimate potential is. As always the problem at Sauber is lack of funding.
Felipe Nasr (Sauber No. 12)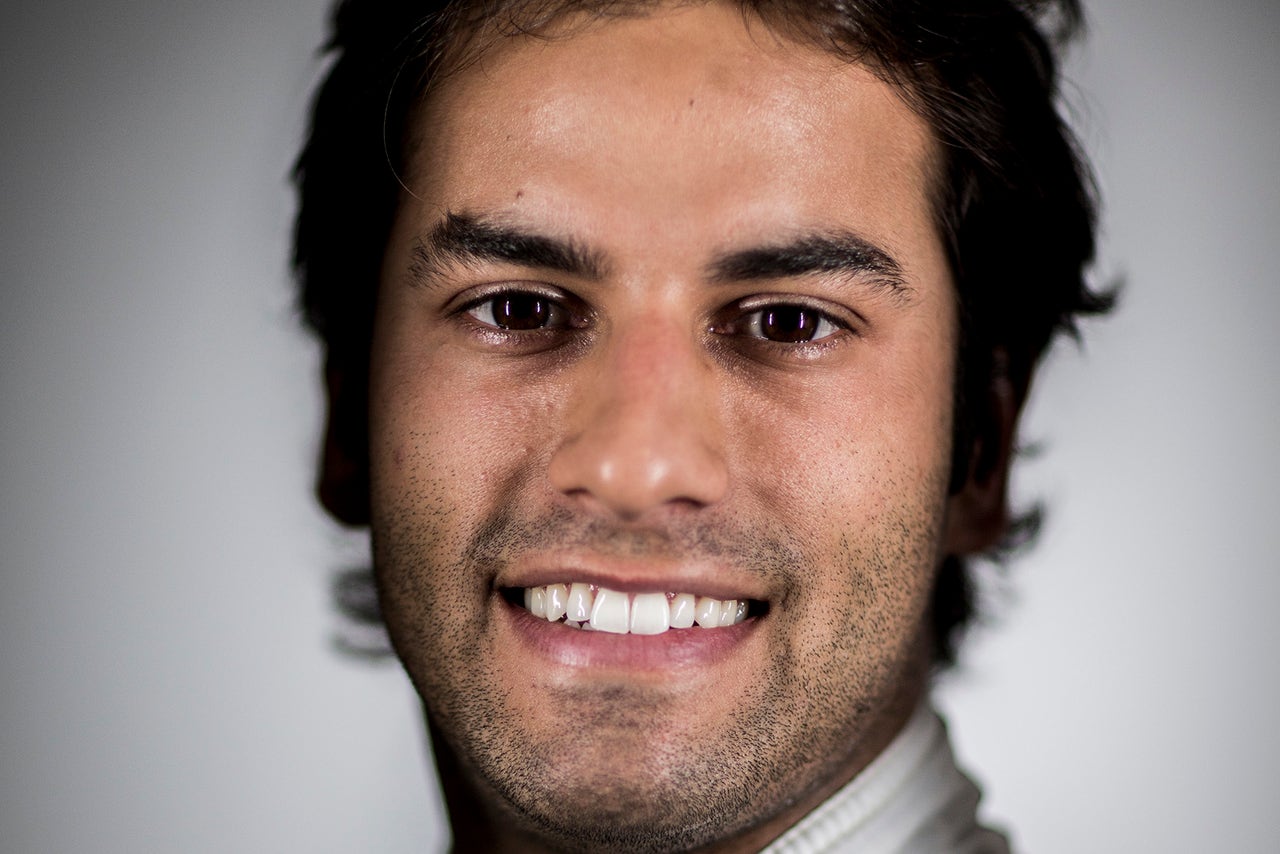 Felipe Nasr
Having shown promise in GP2, Felipe Nasr enjoyed a valuable F1 education as third driver at Williams in 2014, taking part in five Friday FP1 sessions. Last year he moved to a race seat at Sauber, and he made a good impression by taking fifth place on his debut in Australia, later adding a solid sixth place in Russia. He ultimately outscored team mate Marcus Ericsson by 27 points to nine. Like the Swede, Nasr benefits from continuity at Sauber this year, but he may find it harder to score points in what is a very competitive midfield pack.
Fernando Alonso (McLaren No. 14)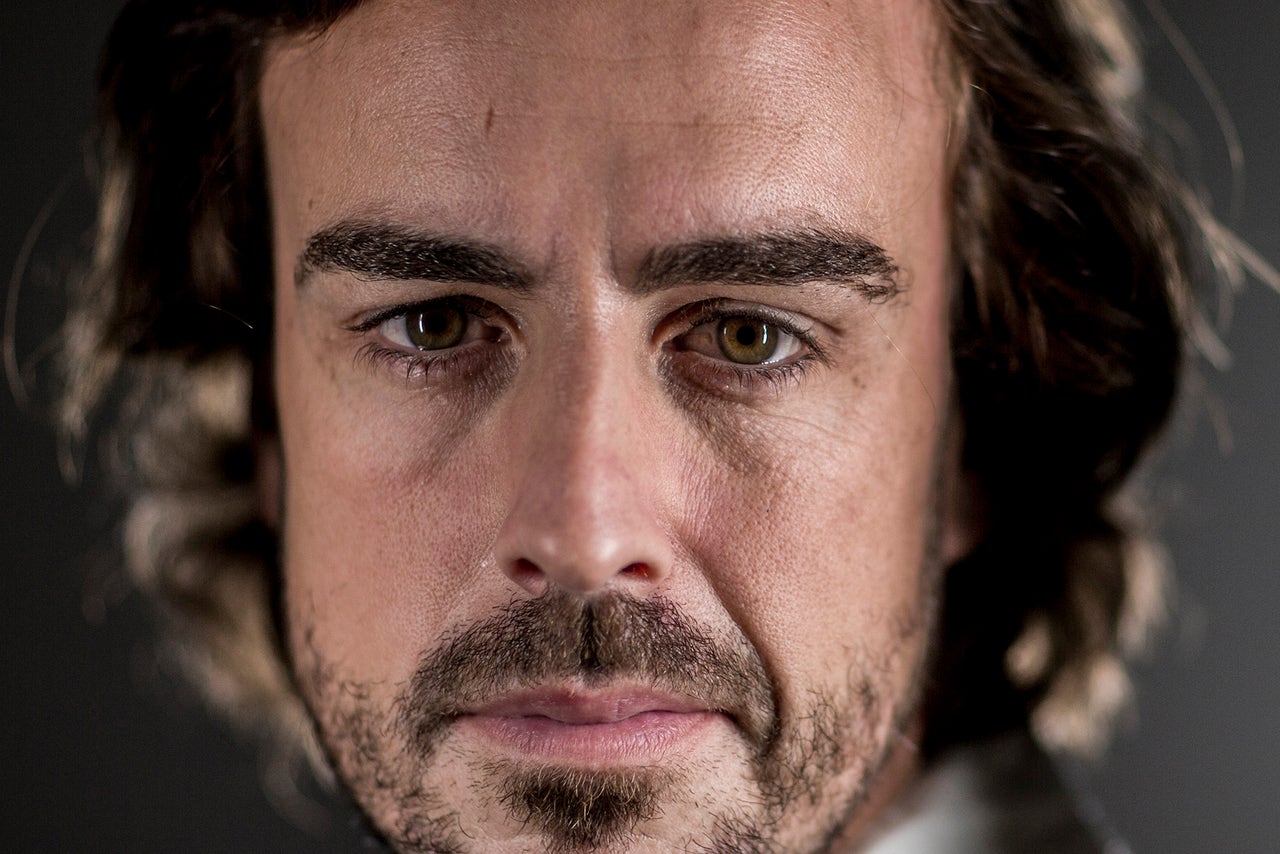 Fernando Alonso
Fernando Alonso made a bold move when he left Ferrari to rejoin McLaren at the end of 2014, unable to resist the lure of Honda's much-vaunted return to F1. The reality proved more difficult than he expected, and he endured a nightmare season that got off to a bad start with his Barcelona testing accident. In the end he made the points only twice all year, with a fifth place in Hungary and 10th in Britain. At times he made his frustration clear – it can't have been easy to see Sebastian Vettel winning races for Ferrari – but in public at least he has remained committed to the project into this season. It remains to be seen how much progress Honda has made, although reliability was at least better in testing.
Jenson Button (McLaren No. 22)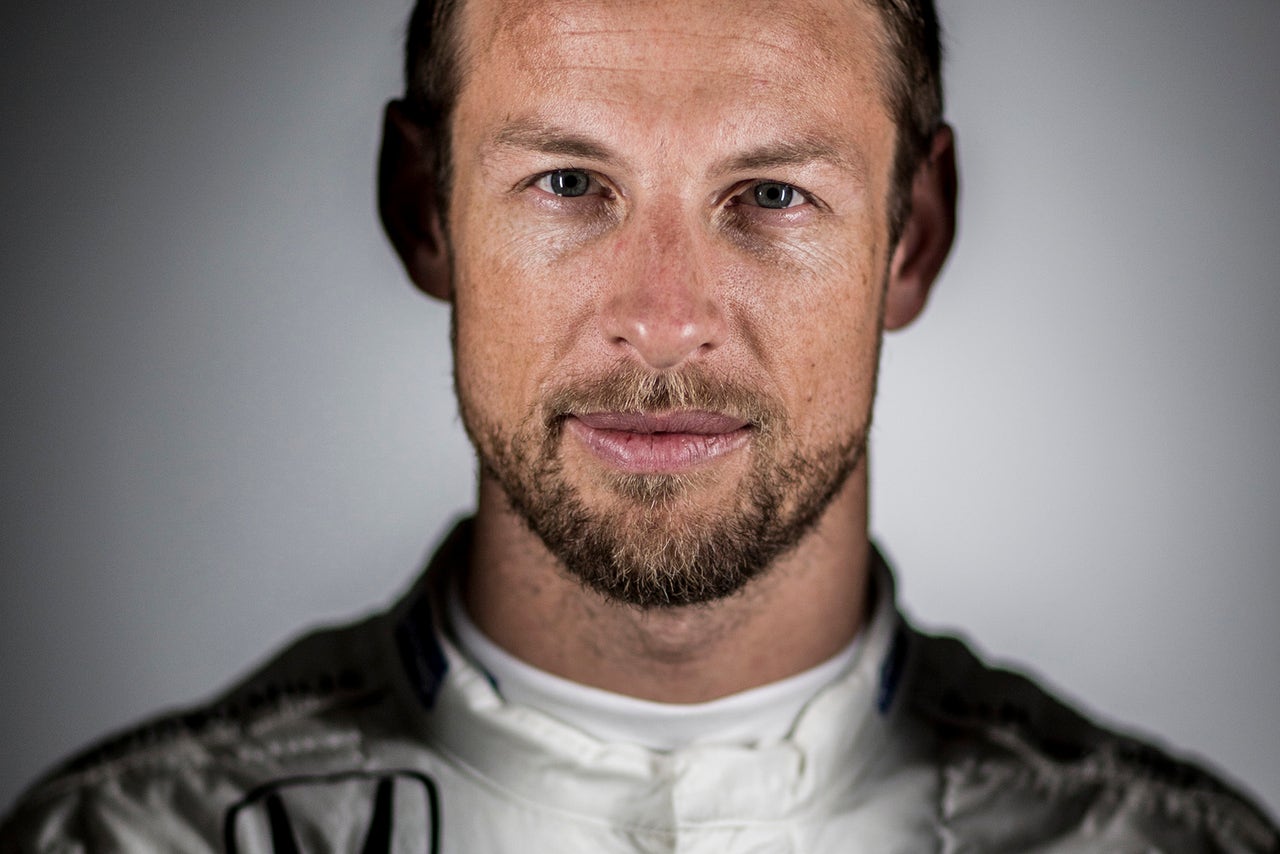 Jenson Button
Now in his 17th season, Jenson Button pips McLaren teammate Fernando Alonso to the honor of being the most experienced driver in the F1 entry list. The 36-year-old has enjoyed mixed fortunes at McLaren since he joined the team after winning the World Championship with Brawn. Eight victories between 2010 and 2012 showed that when the circumstances are right he is as good as anyone, but recent seasons have been largely frustrating, and his reunion with Honda last year brought little joy. Jenson has remained loyal and continues to look for the positives as the team tries to regain its past winning form, but the presence of third driver Stoffel Vandoorne is a reminder that the clock is ticking on his career.
Pascal Wehrlein (MRT No. 94)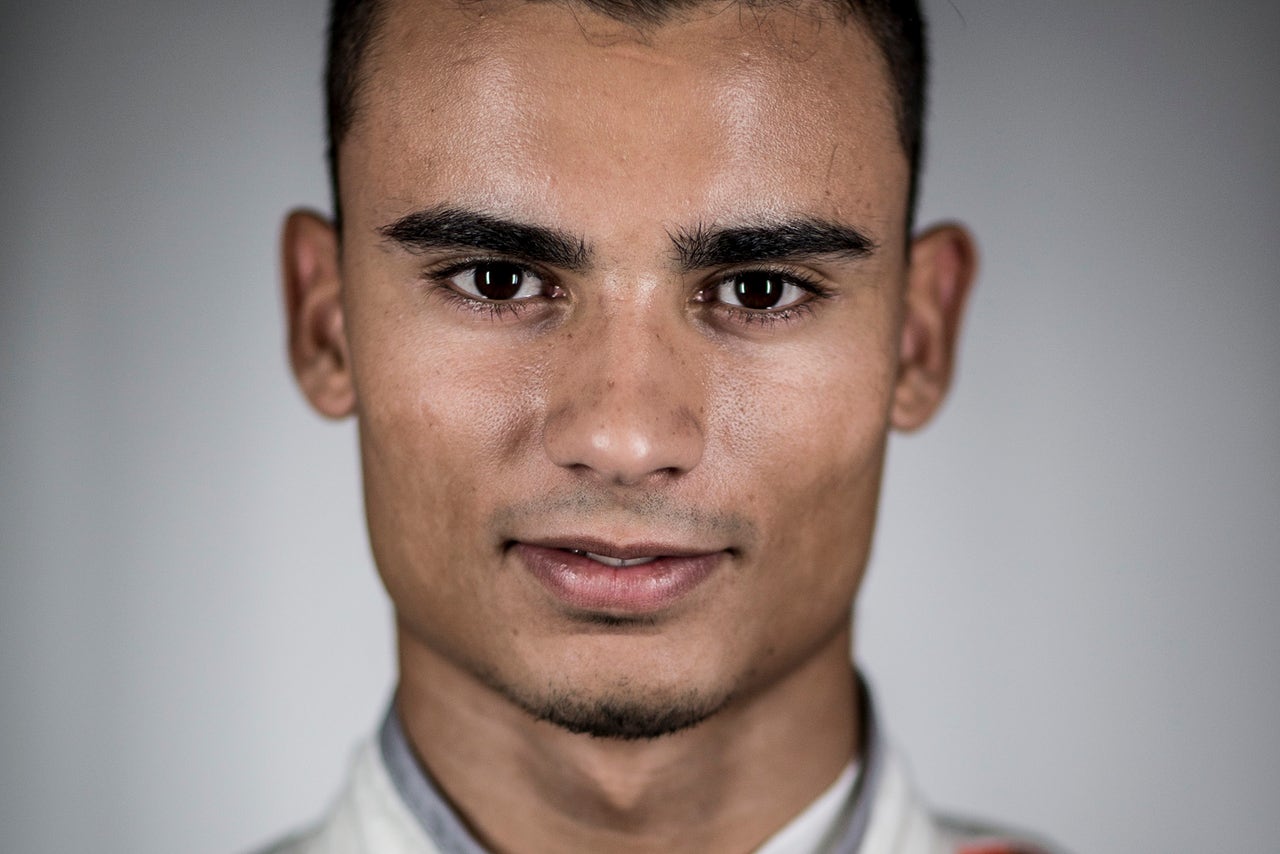 Pascal Wehrlein
Pascal Wehrlein has not followed the traditional path to F1, and as such the German's progress will be watched with interest. Having finished fourth in Euro F3 in 2012 he switched to the DTM series with Mercedes the following year. After an initial Mercedes F1 test in 2014 he became the official reserve driver last season, and in addition to testing the works car he also had a run for Force India. Meanwhile he won the DTM title his third season with the marque, and that success encouraged Mercedes to fast track him into a Manor seat as part of the team's overall engine deal. Highly rated by some observers, he now has a chance to show what he can do.
Rio Haryanto (MRT No. 88)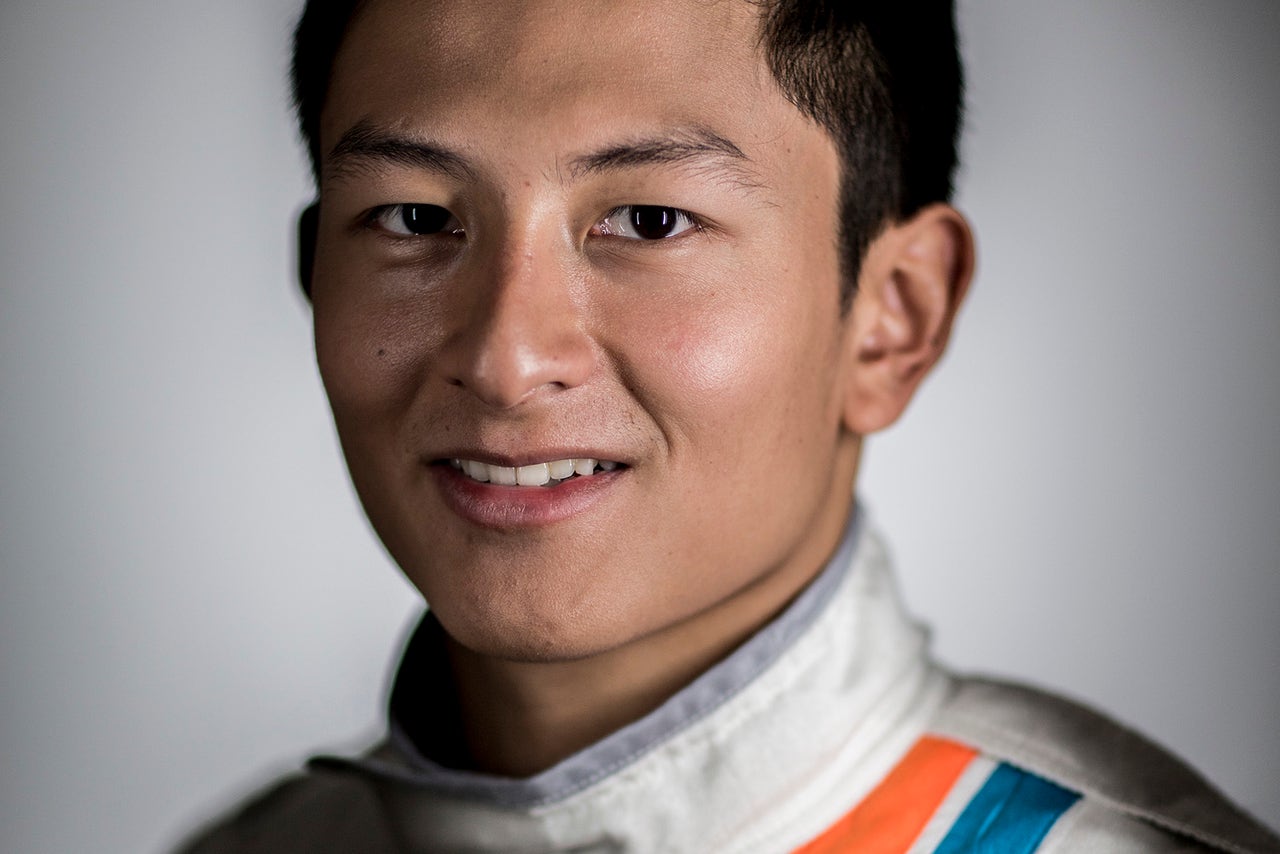 Rio Haryanto
In 2016, Rio Haryanto becomes the first Indonesian driver to compete in F1. His path to the top rung has been a gradual one, given that his first F1 test was with his current team (then known as Virgin) way back in 2010. After two years in GP3 he moved into GP2 in 2012. At first he did little to capture the attention, but last in his fourth season in the category in 2015 he won three Saturday sprint races, and finished fourth overall. That performance helped to propel him into the Manor seat. He faces a steep learning curve, and a talented teammate won't make his life easy.
Romain Grosjean (Haas No. 8)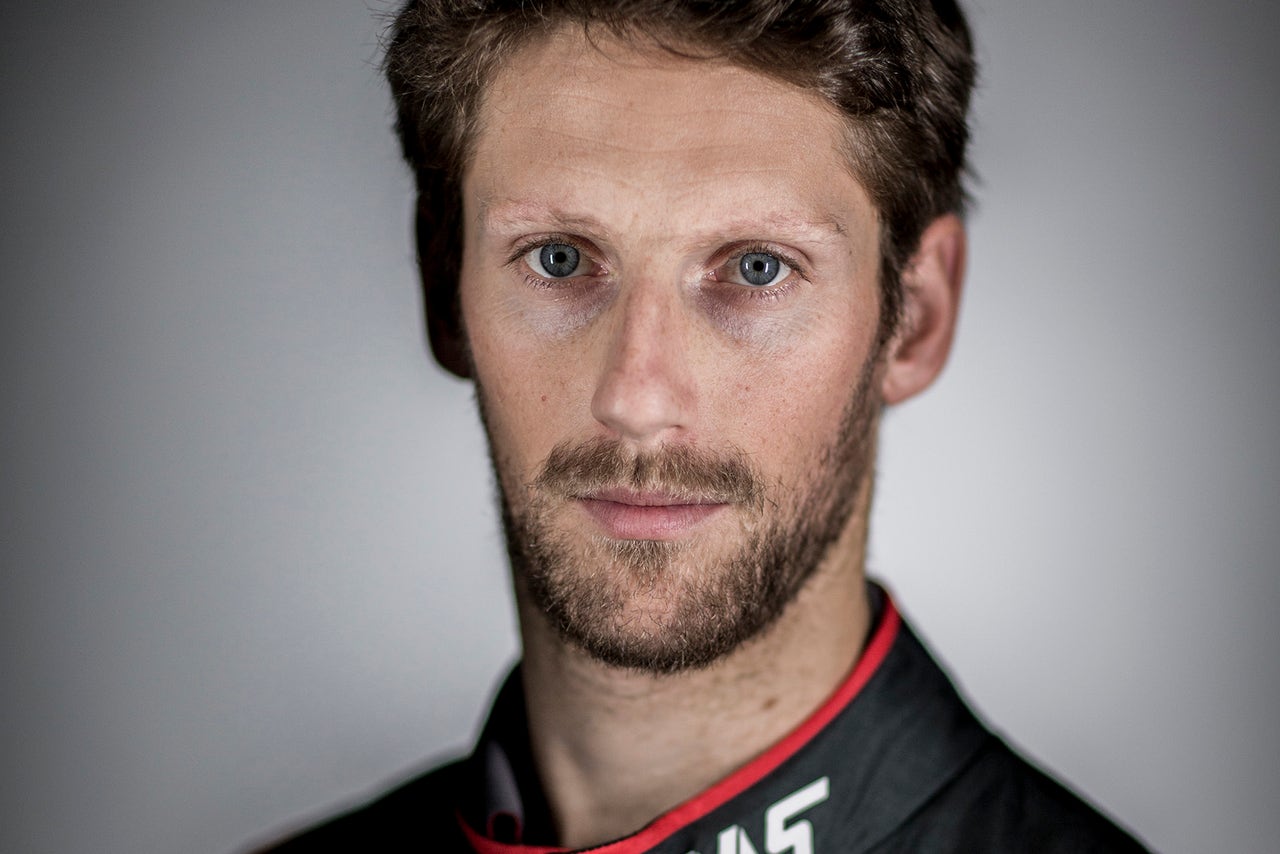 Romain Grosjean
Many observers assumed that Romain Grosjean would stay on at Lotus and he part of the team's transition into a works Renault outfit. However, the Frenchman gave up the chance to involved with a French team, and opted instead for the fresh challenge of Haas. Regarded as one of the drivers most likely to develop into a regular winner after he gave former Lotus team mate Kimi Raikkonen a hard time, he represents a huge catch for the new outfit, and personality-wise he is the ideal man to motivate the team. Meanwhile the move puts him a step closer to Ferrari. If and when Maranello starts looking for a replacement for Kimi, Grosjean could get a call.
Esteban Gutierrez (Haas No. 21)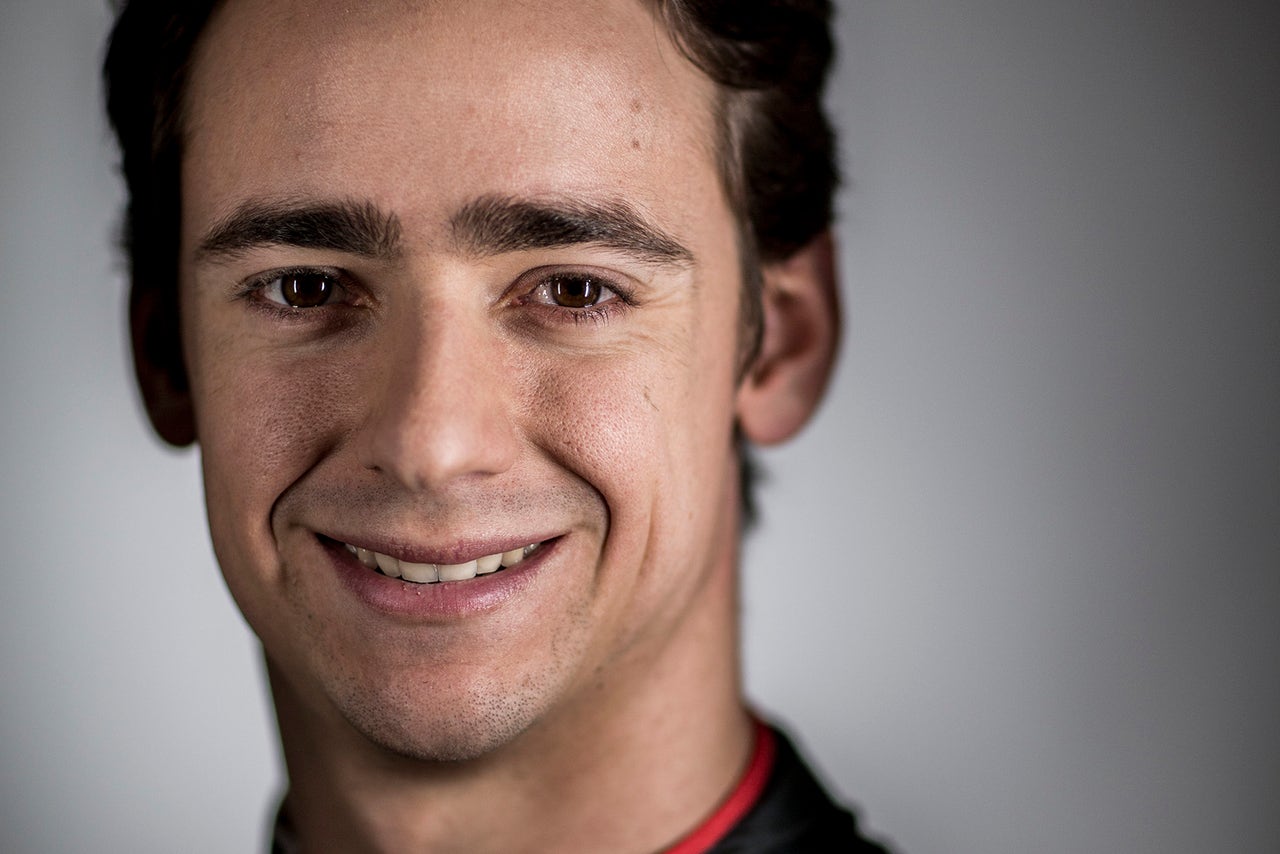 Esteban Gutierrez
Esteban Gutierrez followed fellow Mexican Sergio Perez through the ranks, even replacing "Checo" at Sauber when the latter left for McLaren in 2013. Two seasons with the Swiss team brought disappointment for Gutierrez – a seventh place in Japan in his first year was his only score – and for 2015 he opted for a test driver role at Ferrari. That put him in a strong position when Haas started looking for drivers, and he was duly signed up by the new organization, with a little help from his Mexican funding. He learned a lot from his association with Maranello, and will be hoping to put that to good use this season. He still has a lot to prove, but it's in his hands.
---