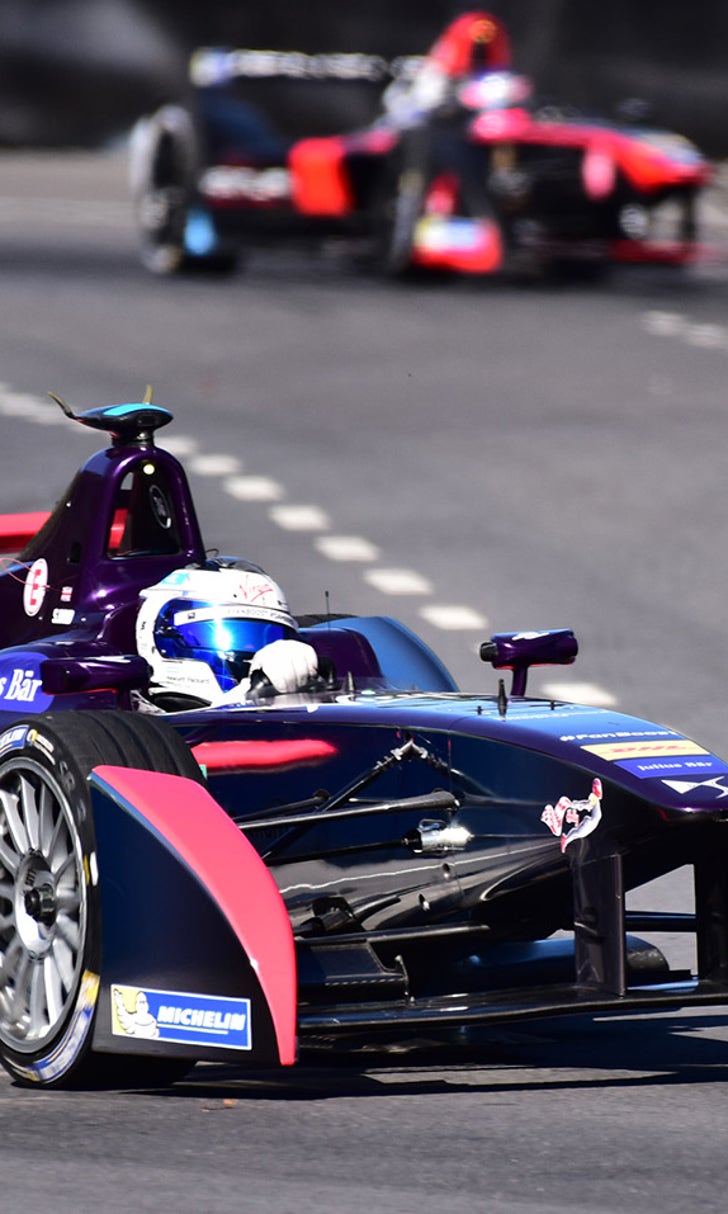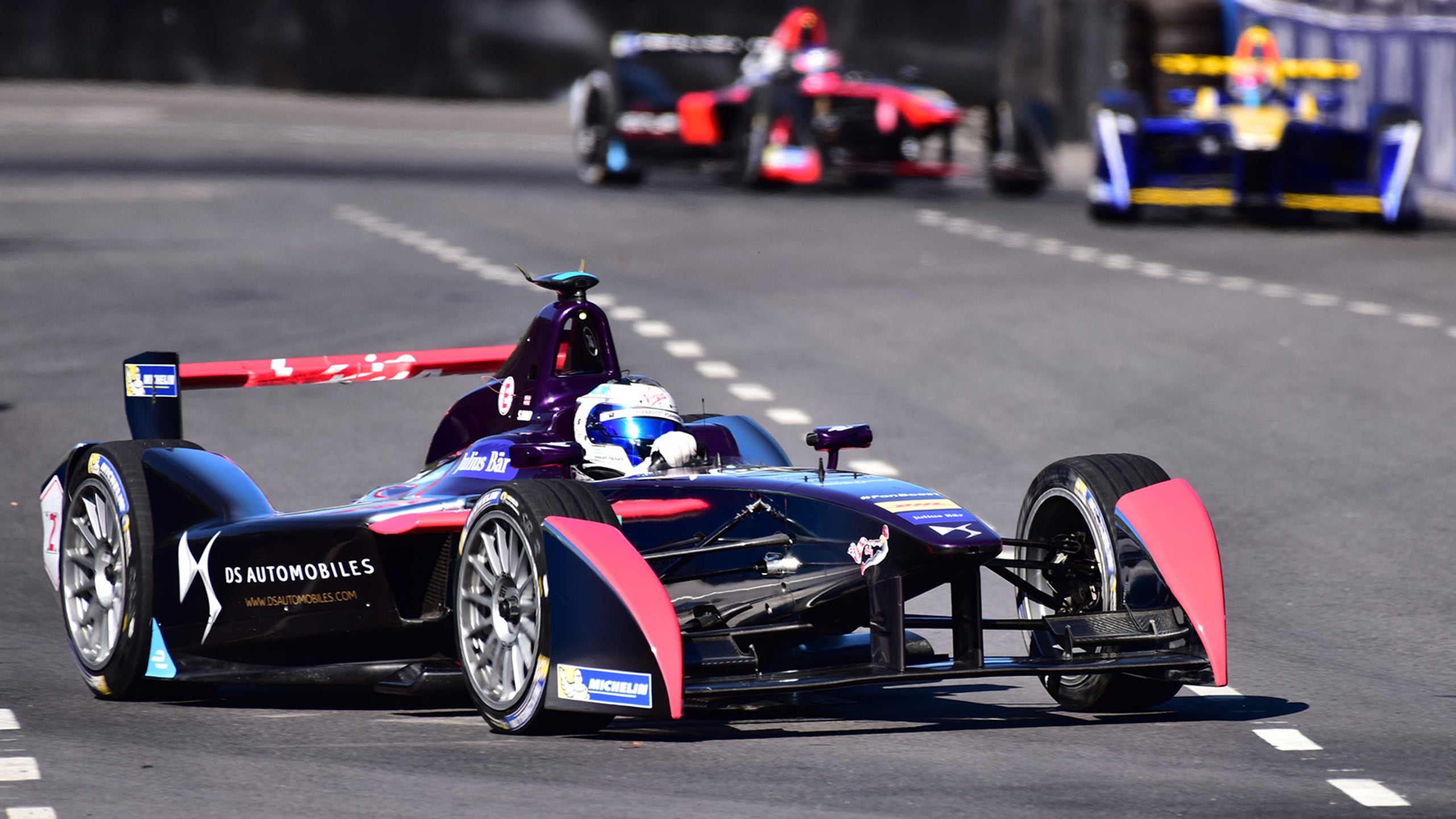 FOX Sports launches new Formula E season with Hong Kong season-opener
BY foxsports • October 3, 2016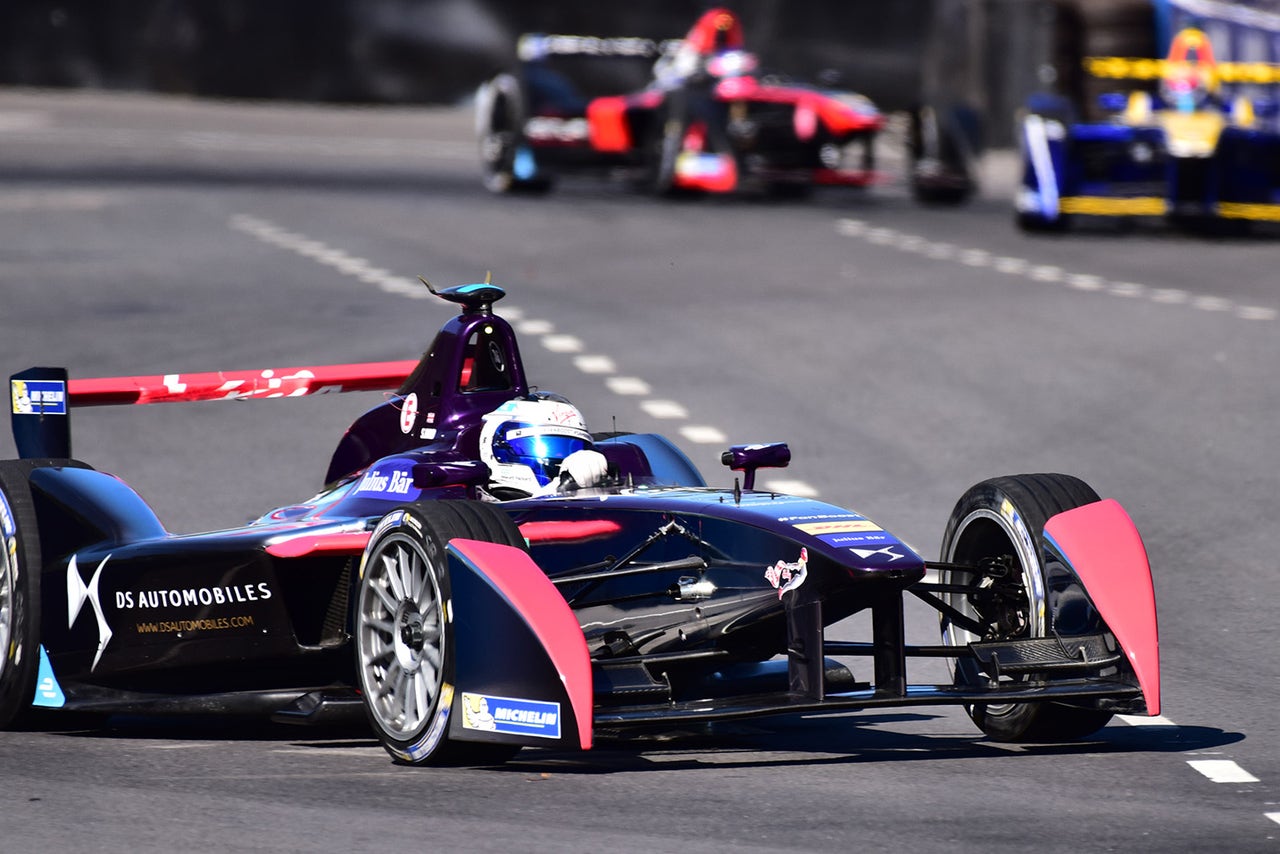 The third season of the fully electric FIA Formula E Championship debuts Saturday, Oct. 8 (3:30 a.m. ET) on FS1 and FOX Sports GO live from Hong Kong, with a replay Sunday, Oct. 9 (3 p.m. or 4:30 p.m.)* adjacent to NFL coverage on the FOX broadcast network.
The 2016-17 season is highlighted by the recently announced debut of Formula E in New York - racing in Brooklyn on a 13-corner, 1.21-mile track on the shores of New York Harbor at the Brooklyn Cruise Terminal. The race - the first FIA-sanctioned open-wheel race to take place within the five boroughs of New York City in modern history - runs through Red Hook and will be called the New York City ePrix, a doubleheader over two days in July. For more information on the New York races, please visit http://foxs.pt/2d6ImbW.
Ralph Sheheen hosts FOX Sports coverage, with the returning Formula E broadcast team of Jack Nicholls, four-time IndyCar champion Dario Franchitti and Nicki Shields. Brian Till hosts Round 2 of the 12-round series from Marrakesh on Saturday, Nov. 12 (10:30 a.m. ET).
"The announcement that Formula E will be racing this year in New York City is massive," Sheheen said. "This is another incredible venue where many other major motor sports sanctioning bodies have dreamed of racing but could never achieve it, yet Formula E has. The New York City race continues to prove that Formula E is not only here to stay, but it is going to be a major player in professional motor sports for years to come."
U.S. entries in the zero-emission series include MS Amblin Andretti with drivers Robin Frijns and Antonio Felix da Costa, and Faraday Future Dragon Racing with Jerome D'Ambrosio and Loic Duval.
Formula E on FOX Sports schedule (all events available through FOX Sports GO; all times ET and subject to change):
- Round 1 - Hong Kong (Oct. 8, 3:30 a.m., LIVE on FS1; Oct. 9, 3 p.m./4:30 p.m., replay on FBC)
- Round 2- Marrakesh (Nov. 12, 10:30 a.m., LIVE on FS1)
- Round 3 - Buenos Aires (Feb. 18, 3:30 p.m., SDD on FS2)
- Round 4 - Mexico City (April 1, 5:30 p.m., LIVE on FS1)
- Round 5 – Monaco (May 13, 11:30 a.m.), SDD on FS1)
- Round 6 – Paris (May 20, 11:30 a.m., SDD on FS1)
- Round 7 – Berlin (June 10, 9:30 a.m., LIVE on FS2)
- Round 8 – Brussels (July 1, 9:30 a.m., LIVE on FS1)
- Round 9 – New York 1 (July 15, 3:30 p.m., TBD)
- Round 10 – New York 2 (July 16, 3:30 p.m., TBD)
- Round 11 – Montreal 1 (July 29, 3:30 p.m., LIVE on FS2)
- Round 12 – Montreal 2 (July 30, 3:30 p.m., LIVE on FS2)
*The FBC broadcast replay of the season opener from Hong Kong airs either before or after FOX NFL coverage depending on time zone
MEDIA/SOCIAL RESOURCES
Web pages: http://www.foxsports.com/motor, http://www.fiaformulae.com/en.aspx
Mobile viewing: www.FOXSportsGO.com
Twitter: @FIAformulaE, @FOXSports, @FS1, @RalphSheheen, @dariofranchitti, @NickiShields, @Jack_Nicholls, @AndrettiFE, @FollowAndretti, @DragonRacing
Facebook: https://www.facebook.com/fiaformulae, https://www.facebook.com/speed
---