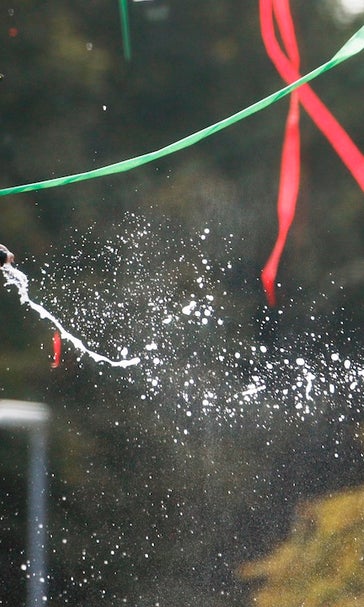 Former Ferrari driver Massa emotional after podium at Monza
September 7, 2014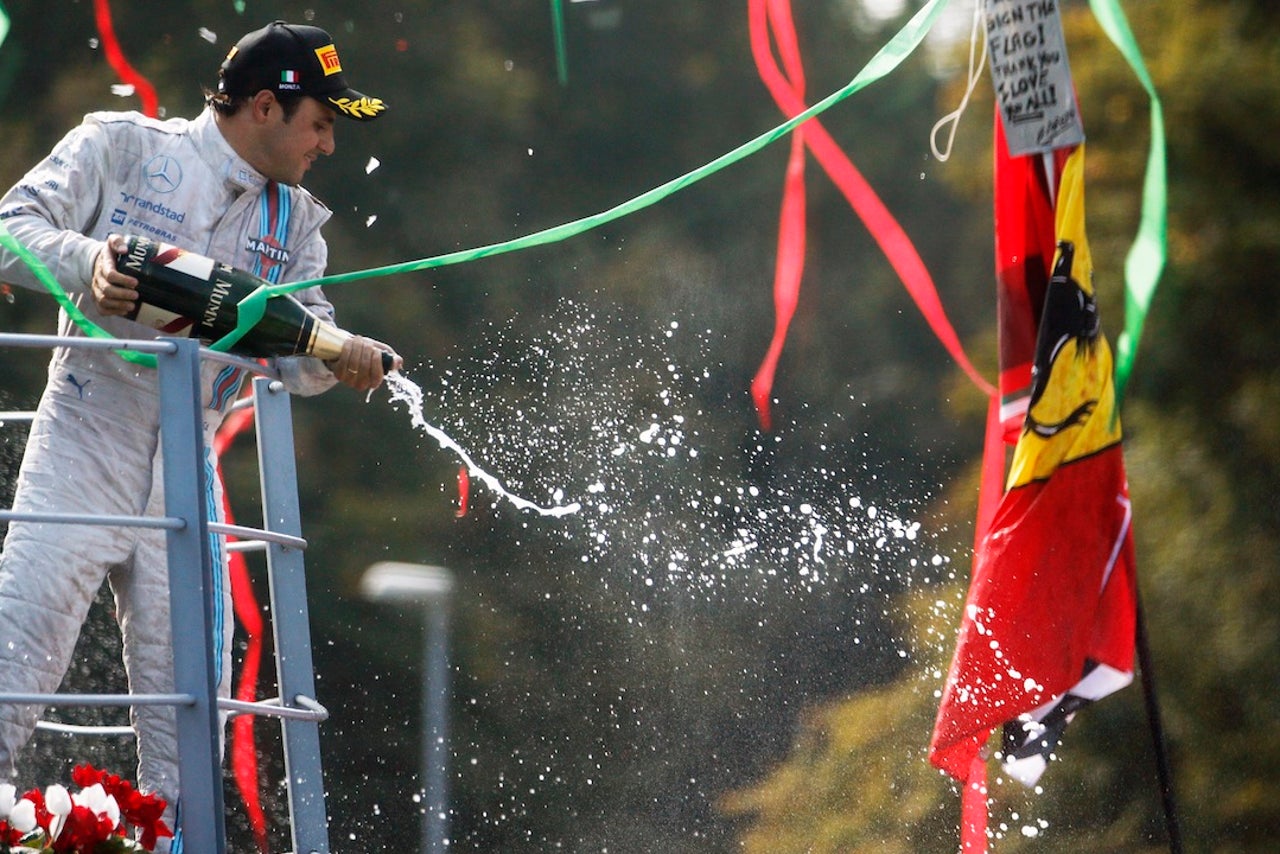 Felipe Massa's third place in Monza was his first podium of the season, and the result proved popular with the tifosi (Ferrari fan base) given the Brazilian's Ferrari history.
The Williams driver ran as high as second for a few laps before being passed by Lewis Hamilton on Lap 10.
"It's a great day for us," said Massa. "It was a great race, a great start. Also the pace, I think, was very good. So, not enough to fight with Mercedes but I think we had a very good pace, a very good car. The team did a perfect job. I'm really, really happy to be on the podium today. We missed a little bit during the season to be on the podium but so it's special to be on the podium here in front of these amazing people.
"Also, a very positive result for us that we passed Ferrari here as well, which is very important for us, very good for us, so I think it's amazing to see how Williams were last year and we are fighting with big teams. Definitely it's really good for the whole team, and we will keep fighting until the last race, and I hope really we can get this third place in the Constructors' Championship. It would be fantastic for the whole team. I'm so happy to be on the podium here in this amazing place that I really love."
Massa's magnificent day began with Williams announcing that he and teammate Valtteri Bottas would remain with the team in 2015.
With contract talks complete, Massa and his squad can now look ahead to the remainder of the 2014 season.
"In Singapore (next race), especially, I think it will be very very difficult, but Singapore is a race at which many things happen so we need to believe that we can do a good job there as well so I would say maybe from now to the last race, Singapore is maybe the track that is going to be more negative than the others for us. But at Singapore, you never know, many things happen there so I hope we can do a good job there as well. If we can beat Mercedes it will be a surprise but we will try everything we can."
---