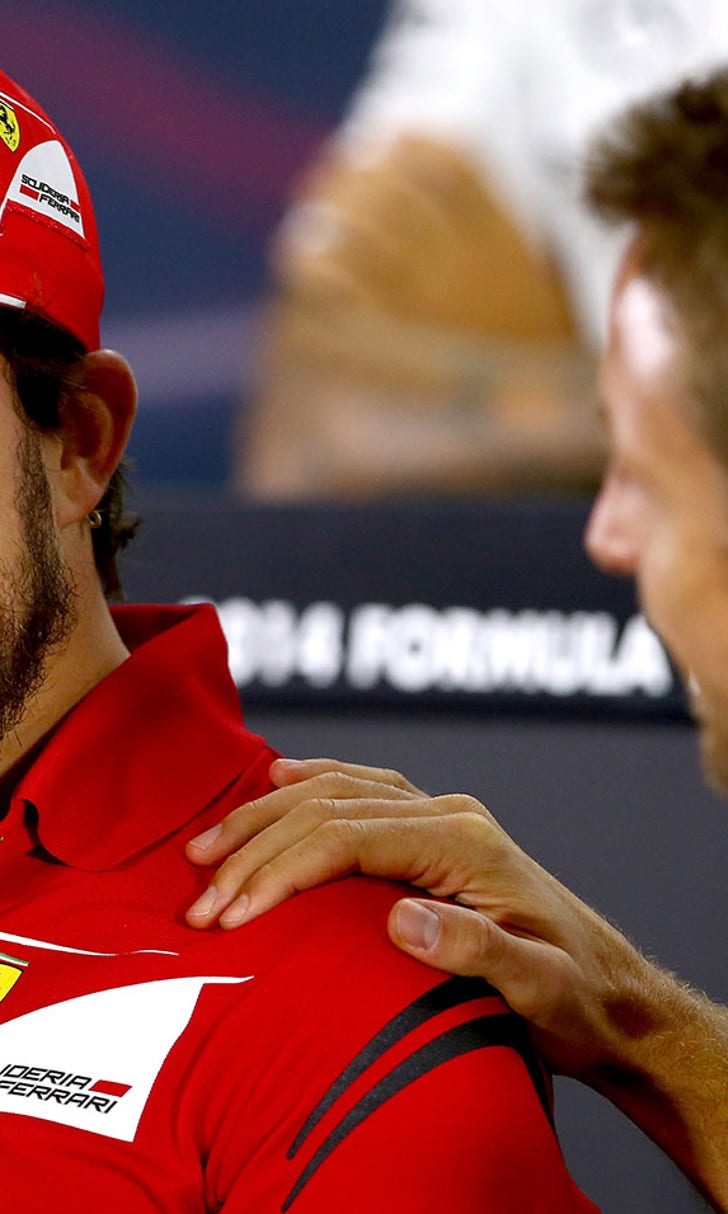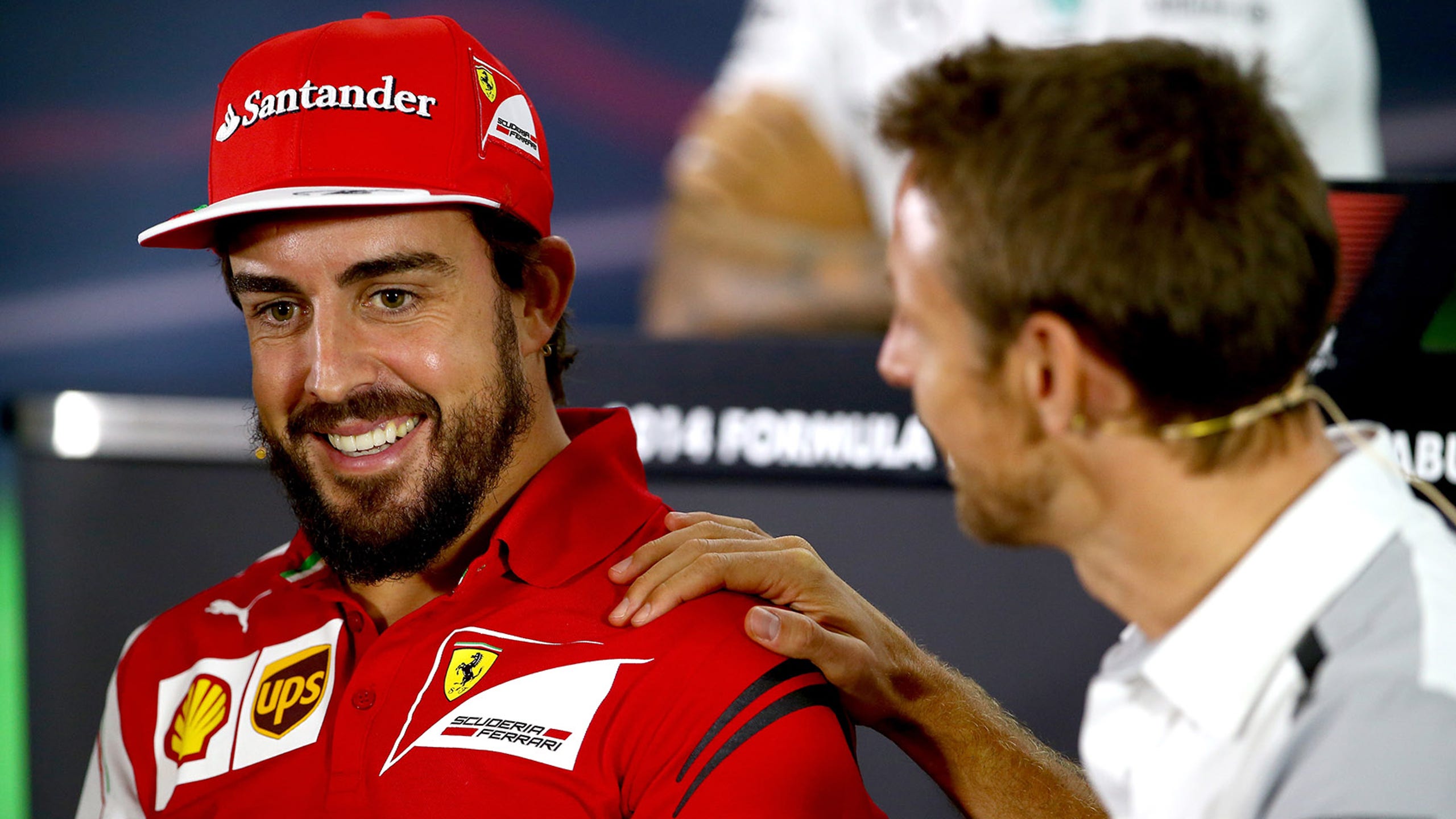 F1: Will Alonso and Button be McLaren teammates in 2015?
BY Adam Cooper • November 20, 2014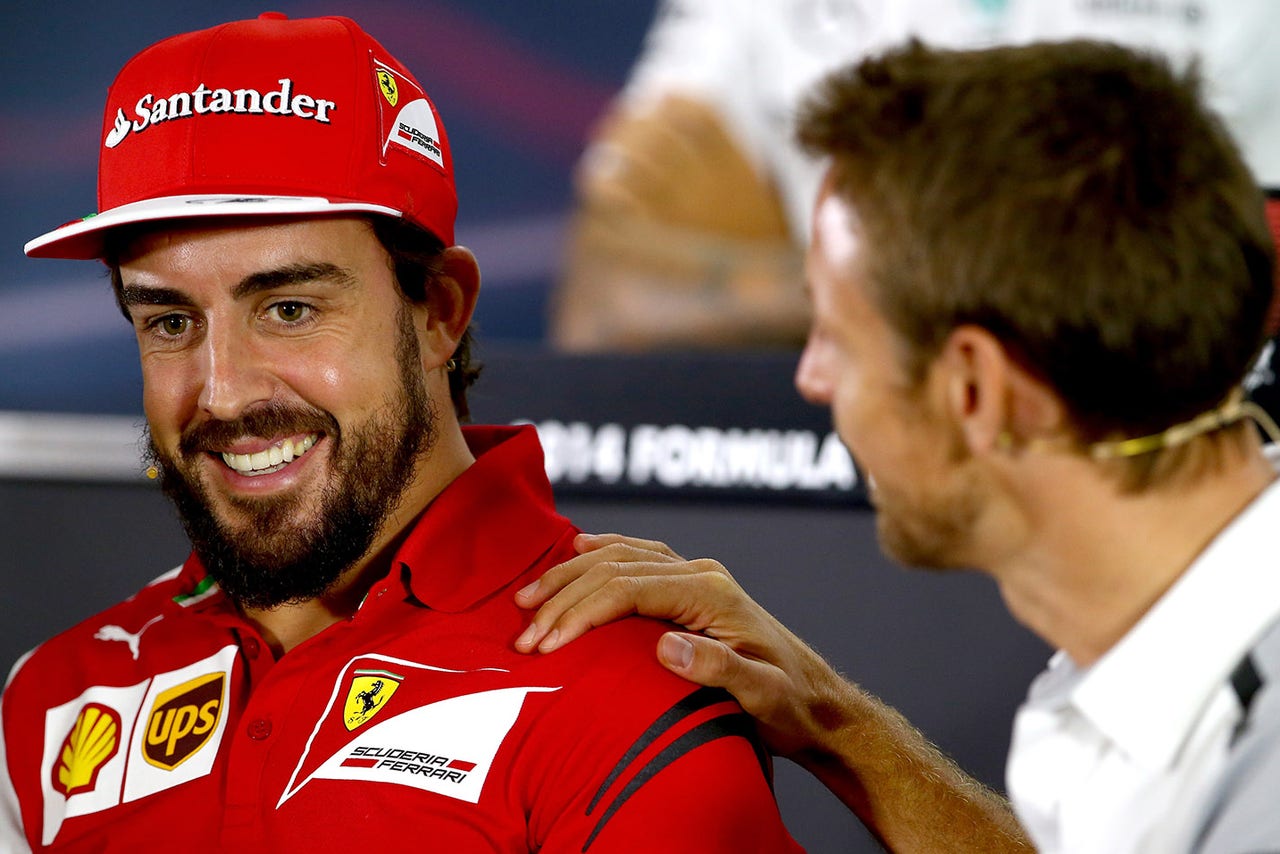 Jenson Button heads into the Abu Dhabi GP weekend in a state of limbo, still not 100 percent sure if this is his last GP or not – unless he's already been told and is not letting on.
McLaren confirmed this week that it won't announce its driver's lineup until after Dec. 1, so Button's future remains unclear.
Meanwhile, with the announcement of Fernando Alonso's parting from the Prancing Horse team on Thursday, speculation continues as to if the two-time champion will be racing for McLaren next year and, if so, who will be his teammate.
"Nothing has changed for me, for the last two months," said Button. "So I've got nothing else to add, apart from that I go into this weekend looking forward to it. I've learned to live in the moment a lot more this year and that's exactly what I'm going to do. I've got my family here this weekend, so looking forward to the weekend and hopefully we can have a good result."
Button is adamant that whatever happens in 2015, he's had a good F1 career.
"It's everything I set out to achieve. I think when you're a kid your dream is to get to Formula One, your next dream is to win a race and then win the world championship. I've achieved all three of those. Is that enough for a driver? Every driver is different. But I love racing and that's why, as I said, living in the moment is key right now, not thinking about the future too much and hopefully we can have some good fights this weekend."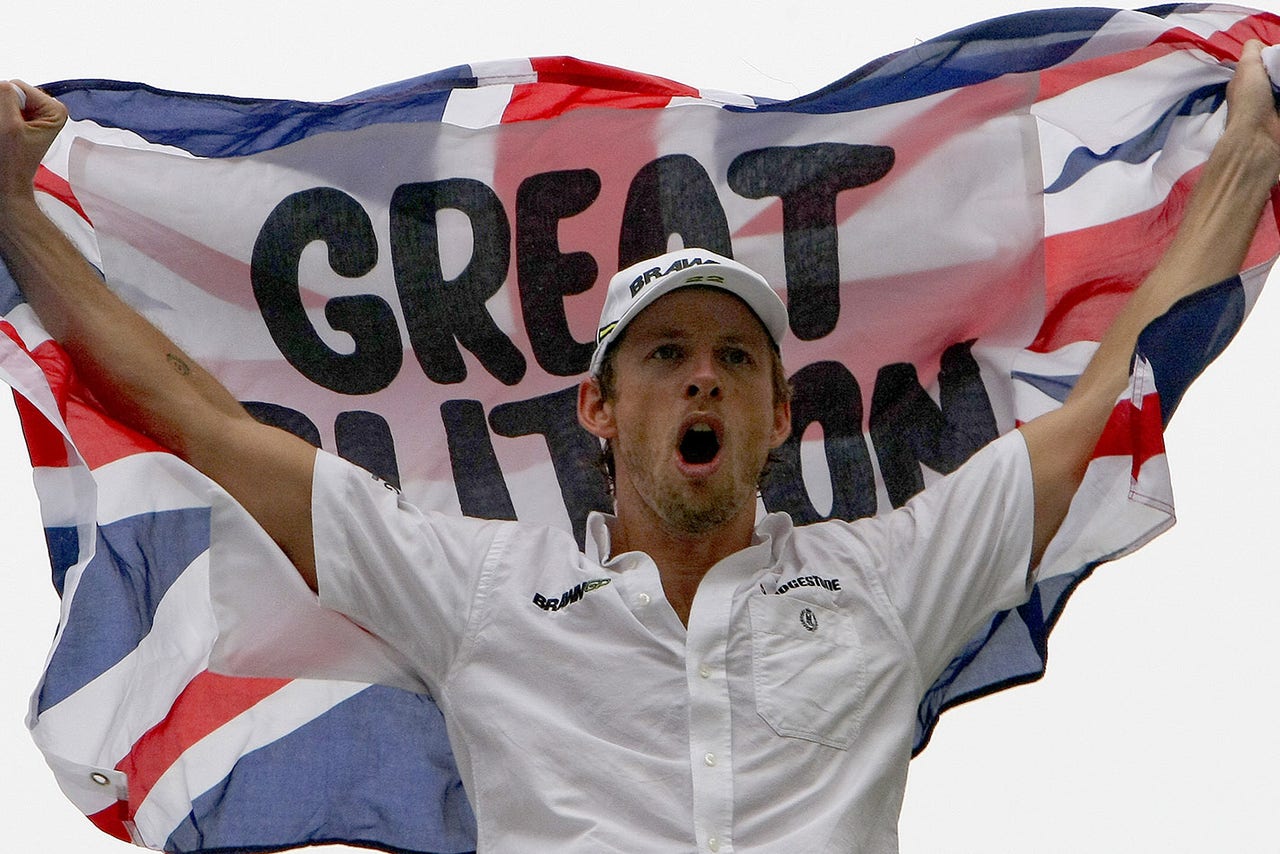 Jenson Button celebrates winning the 2009 Formula One World Championship.
Asked if he was prepared to wait for a McLaren decision, he said: "It's been an interesting few months. When you're in Formula One for so many years – 15 years – you have blinkers on in terms of anything else apart from Formula One. This is the best sport in the world, this is your life, this is everything. But when you are put in an uncomfortable situation obviously your eyes are opened to other possibilities.
"And there are a lot of challenges out there, whether it's in motorsport or other sport or something else altogether. I'm open to many things in life and, for me, I love what I do for a living. I love racing in Formula One and the time I've spent with McLaren has been great. The last two years have been a bit tricky in terms of results but in terms of the personnel, they're mega.
"We had a barbecue last night and there's such a good atmosphere in this team. It is like a big family. So, I've loved working with them. Will I wait for the decision? That's something I can't comment on right now."
---