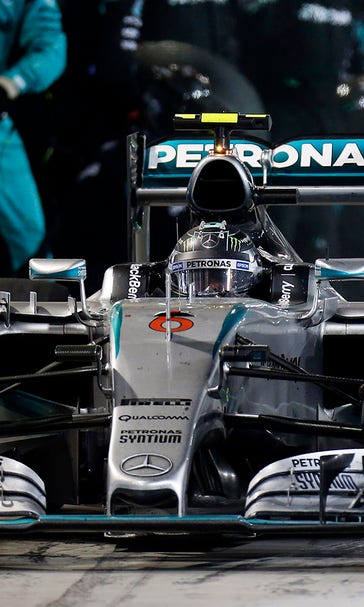 F1: Setup changes led to Mercedes' brake issues in Bahrain GP
April 20, 2015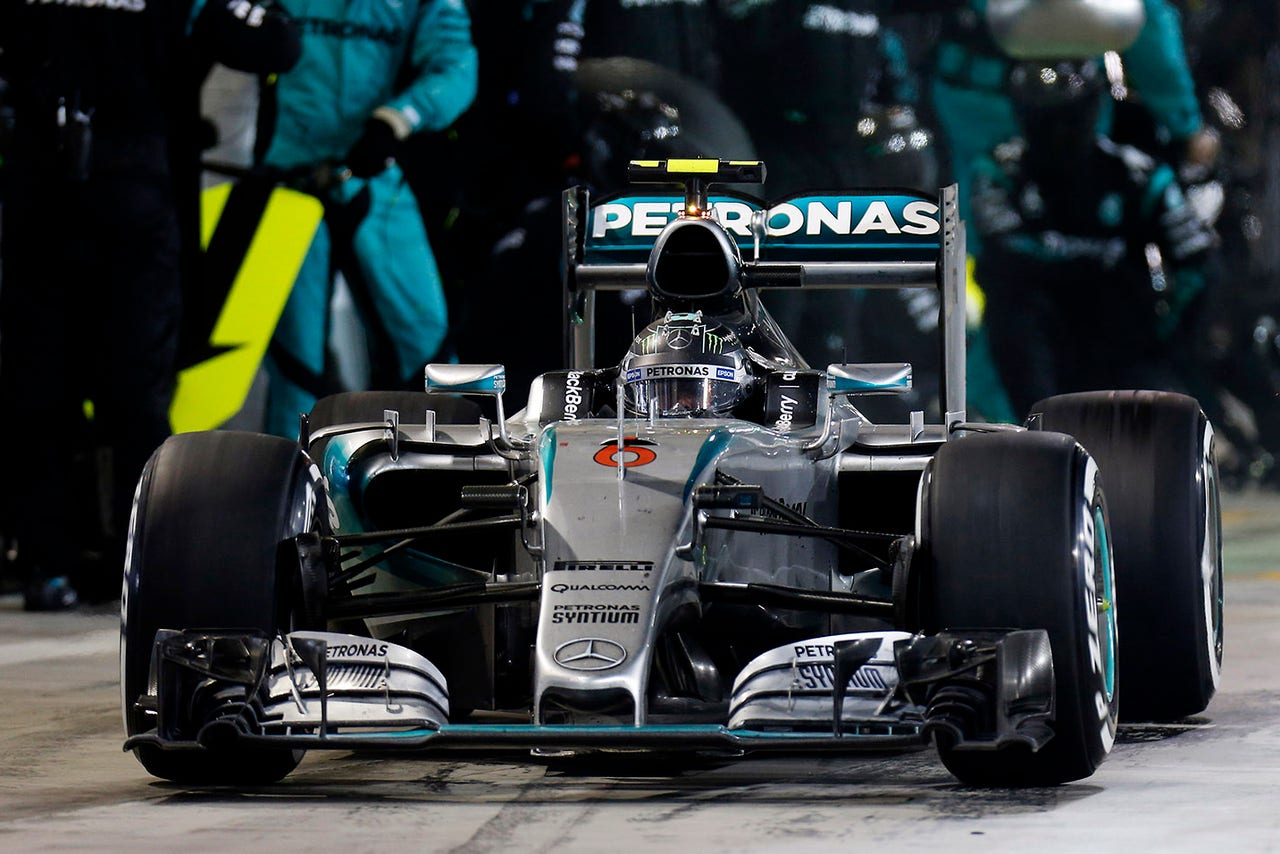 Toto Wolff admits that the changes Mercedes made to the W06's setup on Friday night in Bahrain contributed to the brake issues suffered by both drivers in the race.
Mercedes reacted to the Friday long-run pace of Ferrari by trying to improve tire usage for Saturday, and the race indicated that the team got its sums right. However, some of the changes also made brake cooling marginal, and Nico Rosberg paid the price when he ran wide and lost second place to Kimi Raikkonen.
Lewis also had a problem on the last lap, but his lead was big enough to allow him to cruise home safely ahead of the Finn, although had it happened earlier he might have been in trouble.
"It was a good race and the changes we put on the car after a hard Friday into qualifying proved to be the right ones," said Wolff. "The car was the quickest car today on both tires. We certainly have to be happy with one and three, no doubt about it, but losing second place with Nico – everybody who ever doubted in Nico saw him at his best, fighting hard, overtaking, and losing that position because of a brake failure was a bit of a pity.
"We saw very hot brakes on Nico's car in traffic, following Kimi and Sebastian first, and then lots of fighting and hard braking. So we monitored that. Then at the end with the backmarkers and lapping cars those brake temperatures went through the roof, and we had a brake by wire failure on both cars, in the same corner. It was on the hard braking on the straight, the temperatures went sky high, and when that happens the brake by wire switches into the conventional system, and then you are without weapons to defend with.
"You can't do anything if the brake-by-wire collapses or fails and it goes to conventional, the pedal becomes long and the car doesn't stop any more. This what happens to Nico.
"It's setup issues. We knew the changes we made on the car were compromising a little bit brake temperatures, so we knew what we were doing. But then it was a hard race, we had lots of overtaking, especially on Nico's side. And then both cars struggled to make it through some of the backmarkers at the end of the race. You follow another car or you follow a couple of cars the air stream collapses, and this is why he made the brakes hot.
"On Nico's car the brake failure didn't come as a surprise, we saw high temperatures. On Lewis's car it was a bit of a surprise, and it must have been linked to the fact that he gave it a gentle push seeing Kimi, and making his way through backmarker traffic.
Wolff admitted that Mercedes might now have to think again: "It is never one single solution so you try to tackle a problem, which we had on Friday, with a couple of adjustments. And one of them was linked to the capability of brake cooling. So in hindsight, knowing that this caused us the problem and nearly lost us the race, and it lost as P2, we will probably look at things again and do it differently in the future."
Click HERE for more F1 news and features.
---