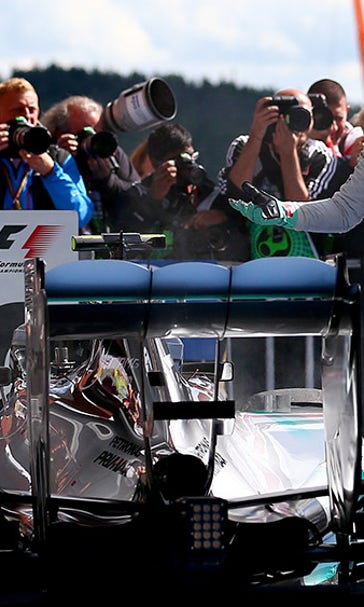 F1: Mercedes didn't force me to apologize, says Rosberg
September 4, 2014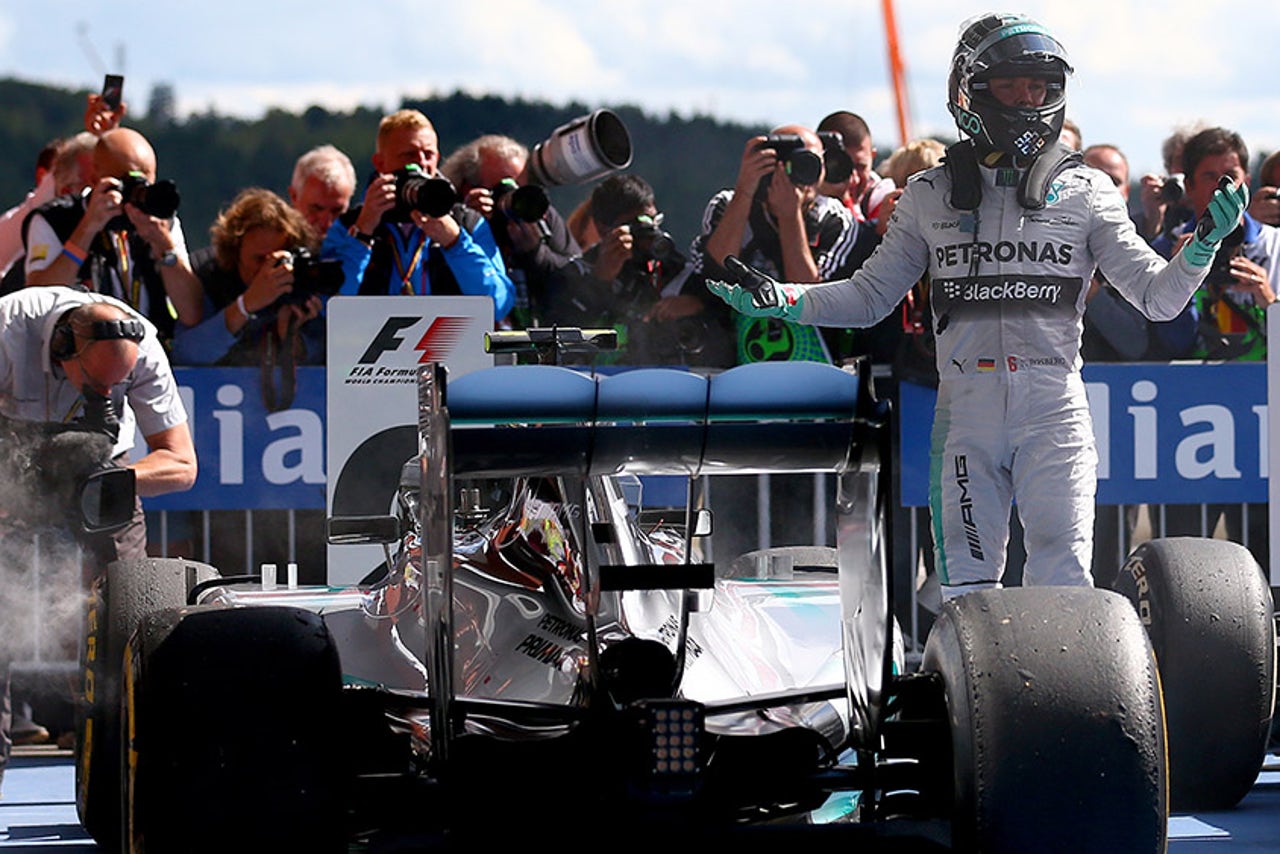 Nico Rosberg insists that Mercedes did not force him to apologize for the Spa incident, and that he had come to his own conclusions.
The German driver collided with his teammate Lewis Hamilton on Lap 2 of the 44 lap race, cutting Hamilton's tire down while Rosberg went on to finish second.
"[It was] just with time," he said in Monza on Thursday. "I took the week to think about it and had a look at it and discussed with the team on Friday and I just, in the end, decided that it was me who should take responsibility for it.
"They can't make me apologize. It definitely was a decision that came from me after hearing people's opinions and after having looked at it myself again. I felt that it was my responsibility."
Rosberg said that the Spa incident won't make him more cautious: "It's been very clear from the beginning that we must not have contact between us teammates. And so from that point of view the approach doesn't change now for the future. It's been the same.
"In general, there has been throughout the whole season a healthy rivalry, within the team also. That is why we are where we are, you know. We have the best car out there, we have the best team at the moment. That's because we work well together as a team and if you don't work well together as a team you can't dominate the sport as we are at the moment so I think that's the best proof of that."
Rosberg also said that he is aware of a driver's responsibility towards the fans.
"It was definitely not a nice feeling to hear boos towards me. And I understand, because they travel a long way, some of them, to watch a great, exciting race; a big battle between Lewis and I, and they didn't get that. I understand that and I accept that.
"In Spa, definitely I was not proud of the way it went because, in general, I really want to contribute to 'my sport' in inverted commas, you know, because I want it to be the most entertaining sport in the world and if I'm able to contribute to that in many ways throughout the season then I'm very happy about that, and I'm sure in many we have and that's great."
---