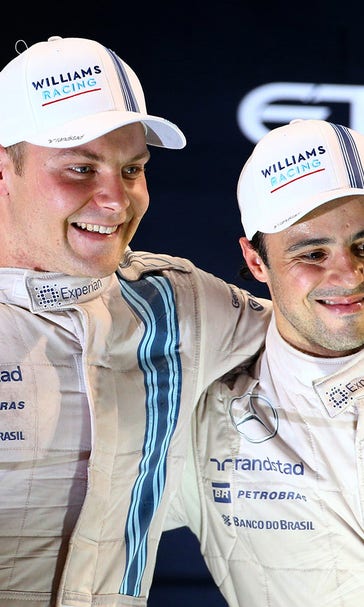 F1: Massa and Bottas to pair for third straight year at Williams
September 3, 2015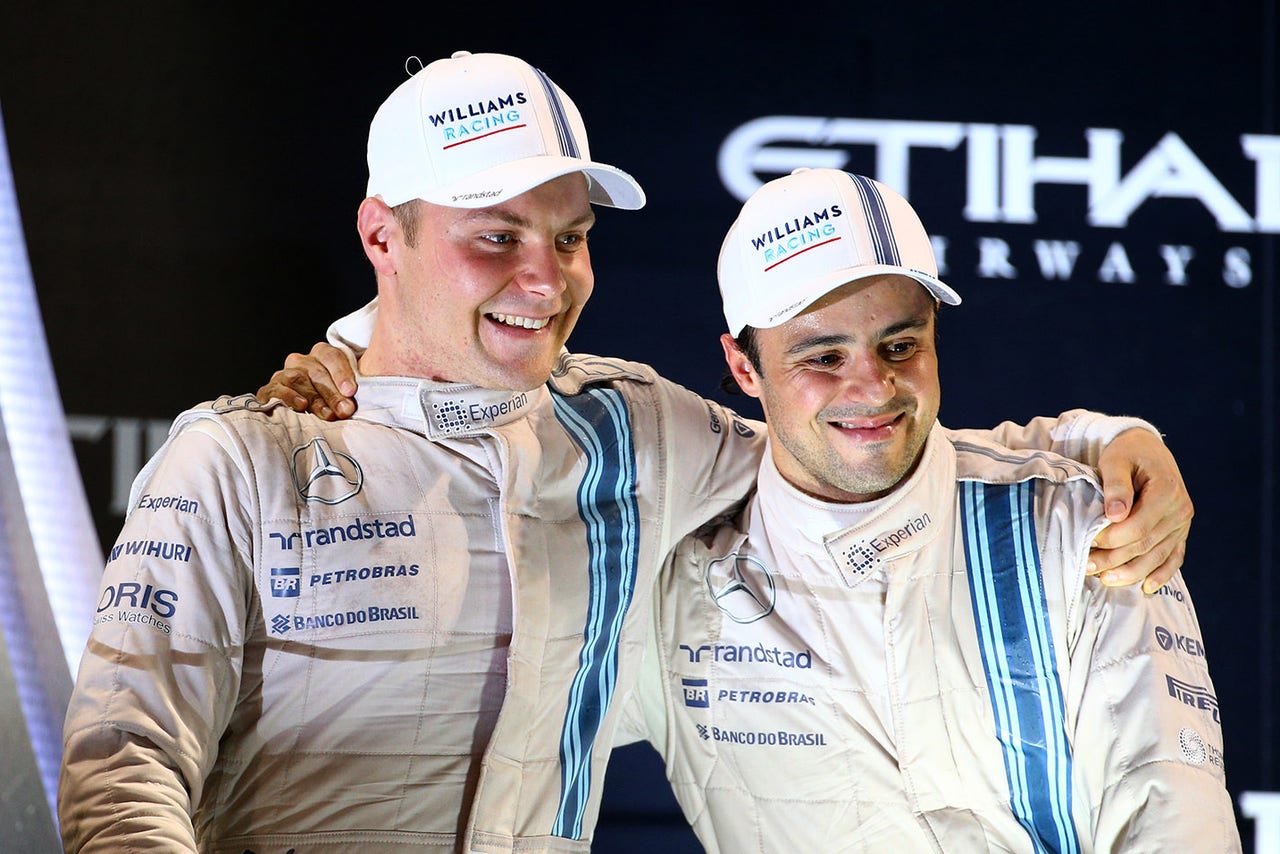 Valtteri Bottas and Felipe Massa have both been confirmed as Williams race drivers for 2016, ending any speculation about a change in the lineup.
While Bottas always looked set to stay at the British team after Kimi Raikkonen's confirmation at Ferrari, there was a question mark over the length of his commitment, with sources suggesting that he wanted to be a free agent come 2017 when the Ferrari seat could again be up for grabs. The team has not said how long his deal is for.
The Massa/Bottas partnership, which came together last year, will thus be together for a third season.
"We have been getting stronger as a team and I look forward to what next year will bring," said Bottas. "As I believe we can achieve even stronger results than what we have seen so far. I can't wait for 2016, however I am still fully focused on this season as we still have plenty of challenges to achieve."
"I am in my second year here and am so pleased to be staying as we are working very well together as a team," said Massa. "They respect me a lot and the results are there, and it has been so nice to be part of the big turnaround the team has seen since the end of 2013. I can't wait to carry on and continue pushing even more for the team, and for myself."
Team boss Sir Frank Williams said: "Stability is key for any team to thrive in Formula One, so to be able to enter a third season with one of the strongest driver lineups on the grid puts Williams in a fantastic position to continue its momentum towards the front of the grid in 2016.
"Felipe's blend of experience and raw speed is a rare attribute in Formula One. Felipe thrives in an environment where he is valued and can build a long-term relationship and we are delighted that he has become such an important part of the Williams family. Valtteri has become such a staple of Williams that we are as excited about the prospect of his potential as a championship contender as we are about returning the Williams name to the top of Formula One.
"Felipe and Valtteri quickly developed an exceptional working relationship from the beginning of 2014 and, while they remain fiercely competitive as rivals, they have always recognized the value of their collaboration in driving the team up the grid."
Click HERE for more F1 news and features
---