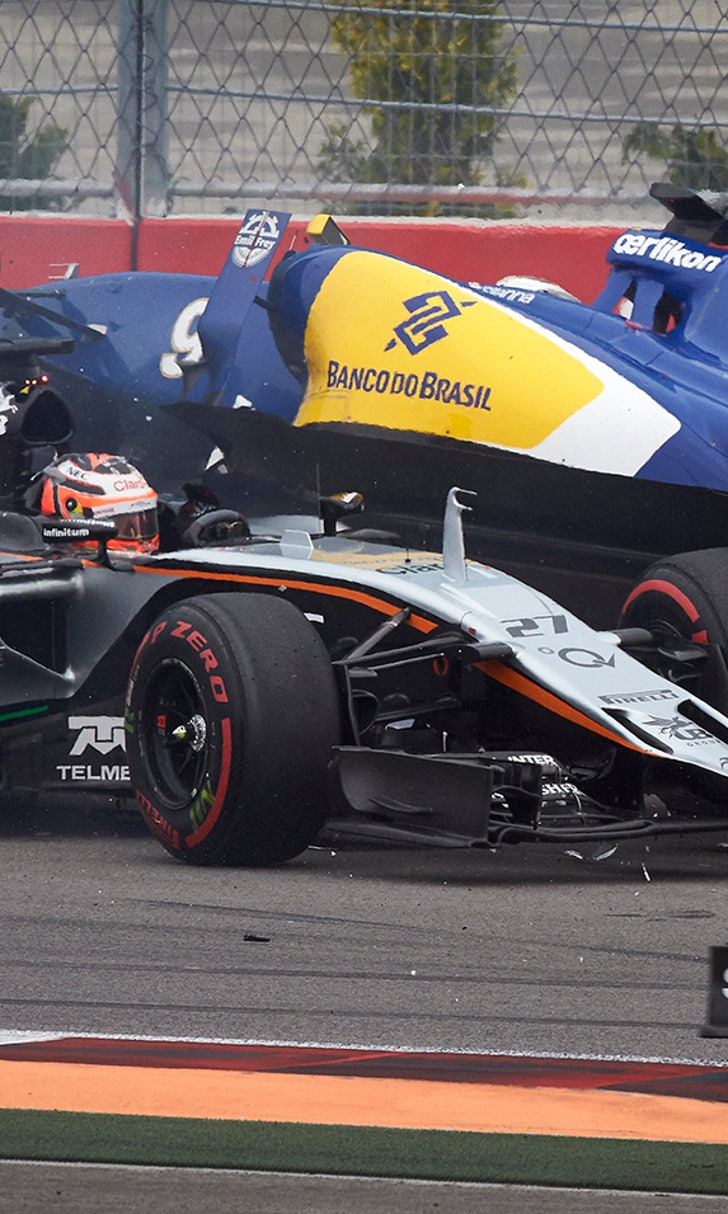 F1: Hulkenberg hoping for solid end to season as reflects on Sochi crash
BY Adam Cooper • October 14, 2015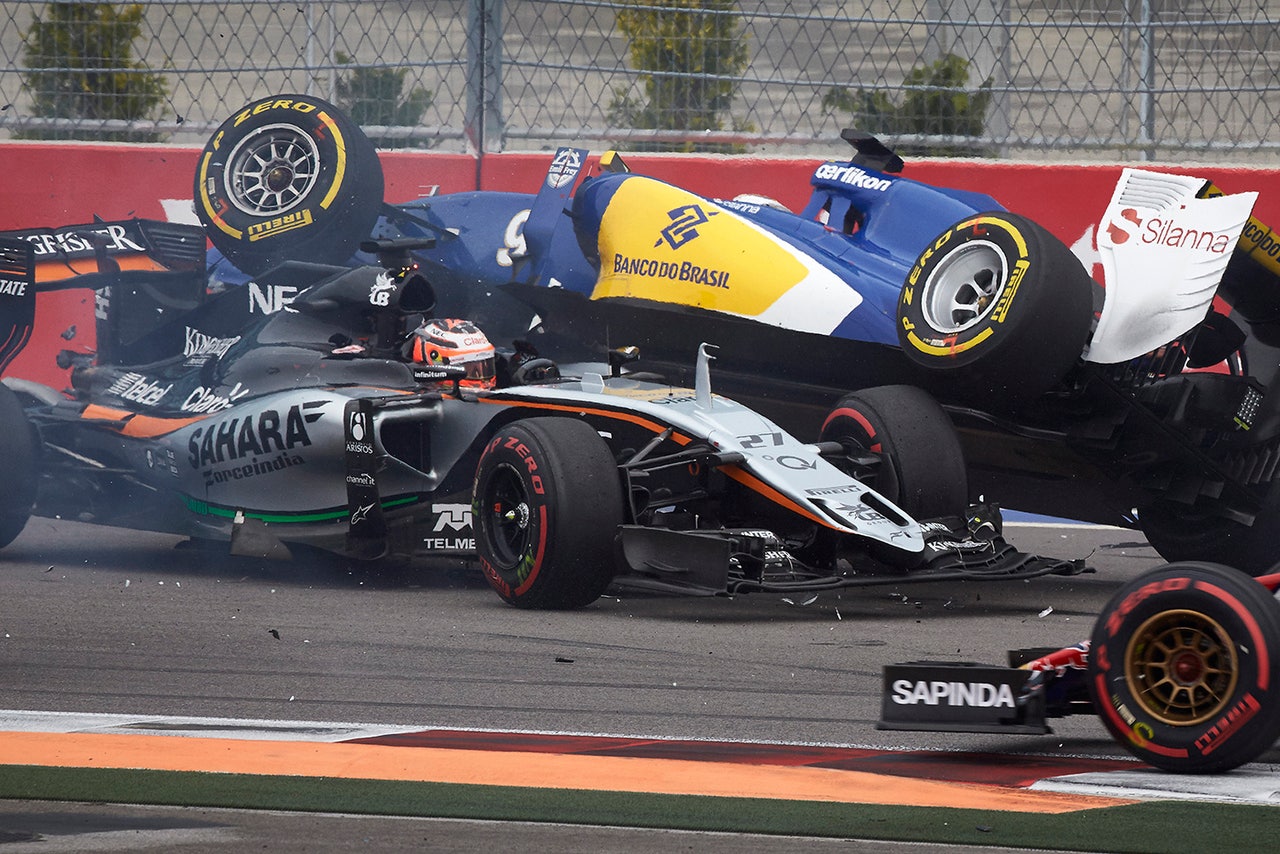 Nico Hulkenberg says he was "a passenger" when he started to spin in front of the pack at the start of the Russian GP.
Hulkenberg lost his Force India at Turn 2 and was clipped by Max Verstappen and eventually hit hard by Marcus Ericsson. The collision triggered a safety car.
"It was more or less the entry where I just lost the back end," said Hulkenberg. "I had quite a bit of rear locking on the brakes, and that set me off with oversteer straight away and then I lost the back end completely. Obviously not a good thing in the first corner with the entire field behind you if you're facing the wrong direction, and unfortunately they couldn't all get around me.
"It was just a combination of a bit of cold tires, brake balance probably a bit too far rearwards, and maybe a little bit too late on the brakes. It was not just a small oversteer, once it went it went completely, and I was sideways in the middle of the corner. At that point I was a passenger, so the damage was done a bit before that."
Hulkenberg says he was not too worried, despite his exposure to oncoming traffic: "It was not very scary. It's a [expletive] situation, uncomfortable, but it's low speed in that corner, so not too worrying. If that was high speed, then different story."
Meanwhile, the German is hoping that he can end the season on a high, helped by the proliferation of long straights in the remaining races.
"I think Austin should be positive again. Similar characteristics to this track, very flowing medium/high speed dominates, and recently the car has performed quite well there. So should be more points and more positive stuff. For me personally I look for four strong races to the end of the season, obviously I want to get this one out of the system, and then finish the season on a high note."
Click HERE for more F1 news and features
---