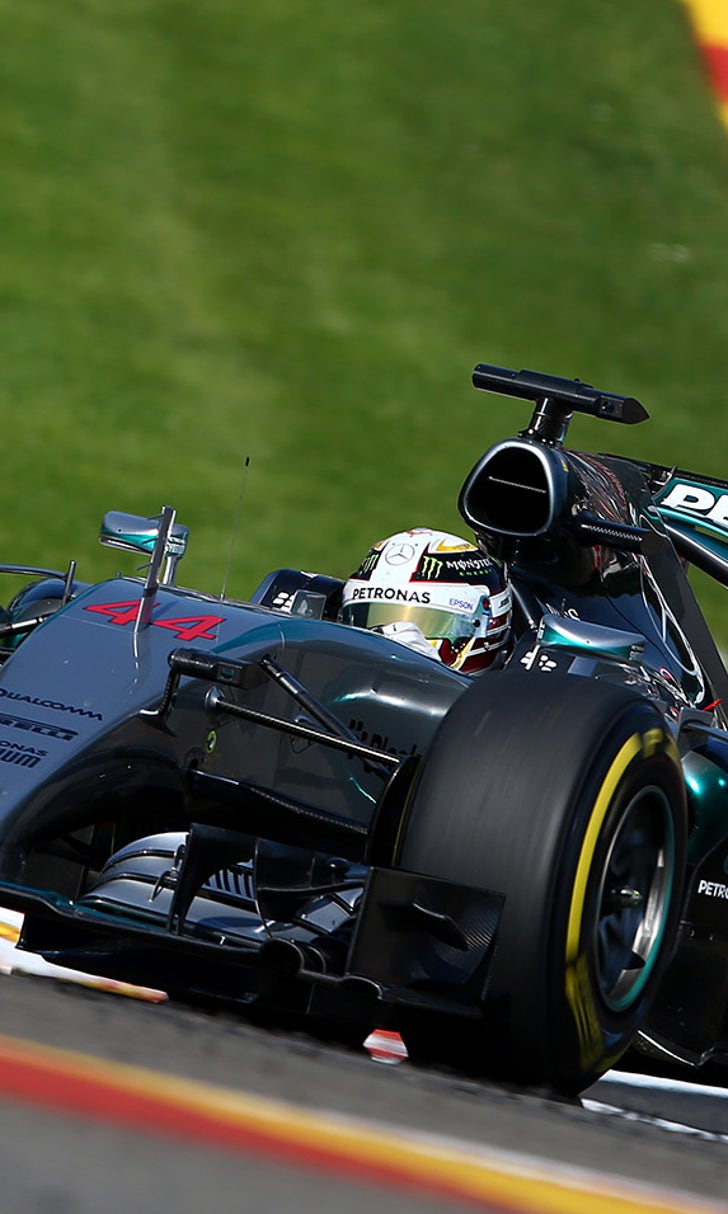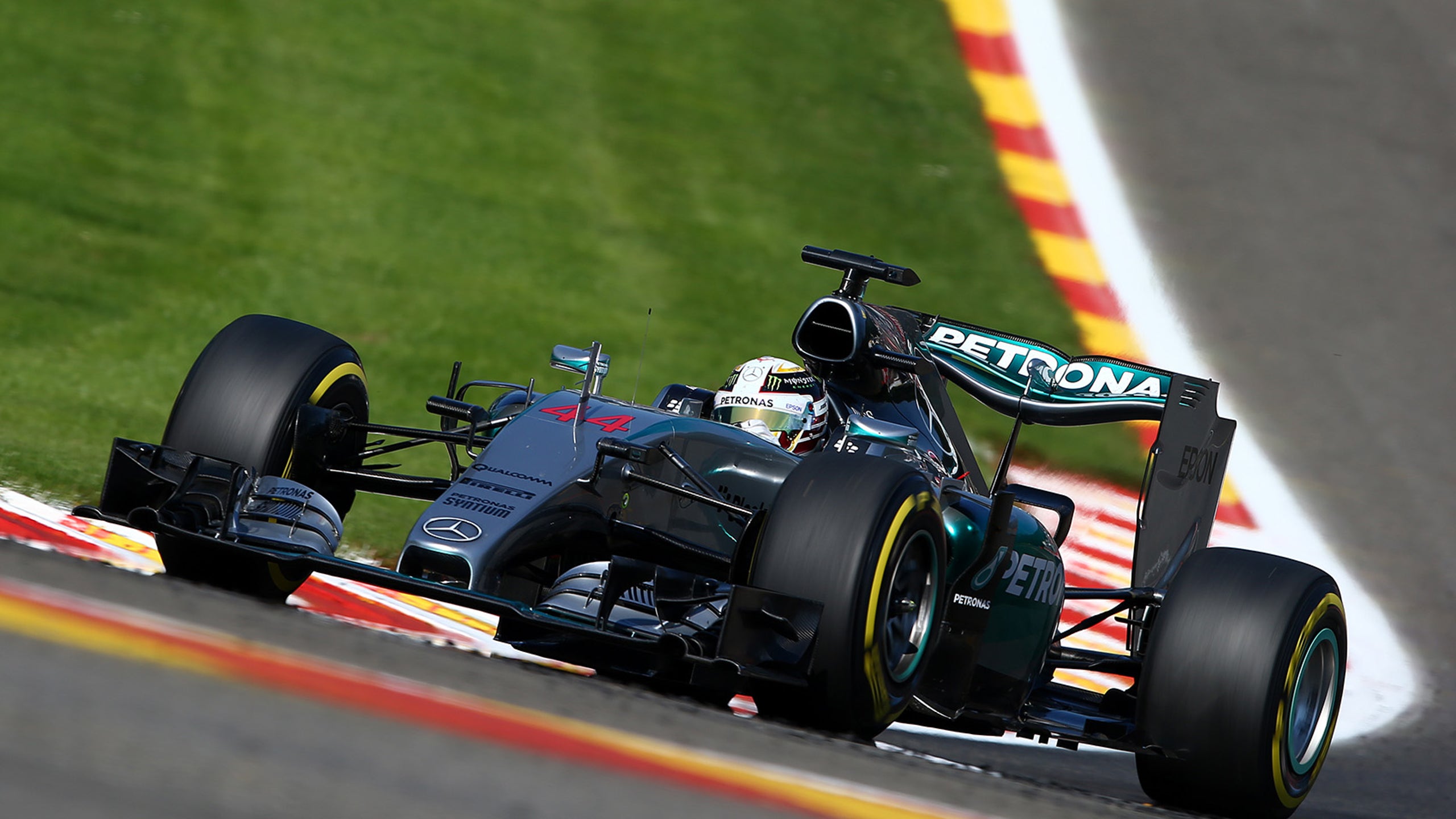 F1: Hamilton leads Mercedes 1-2 in qualifying at Spa
BY foxsports • August 22, 2015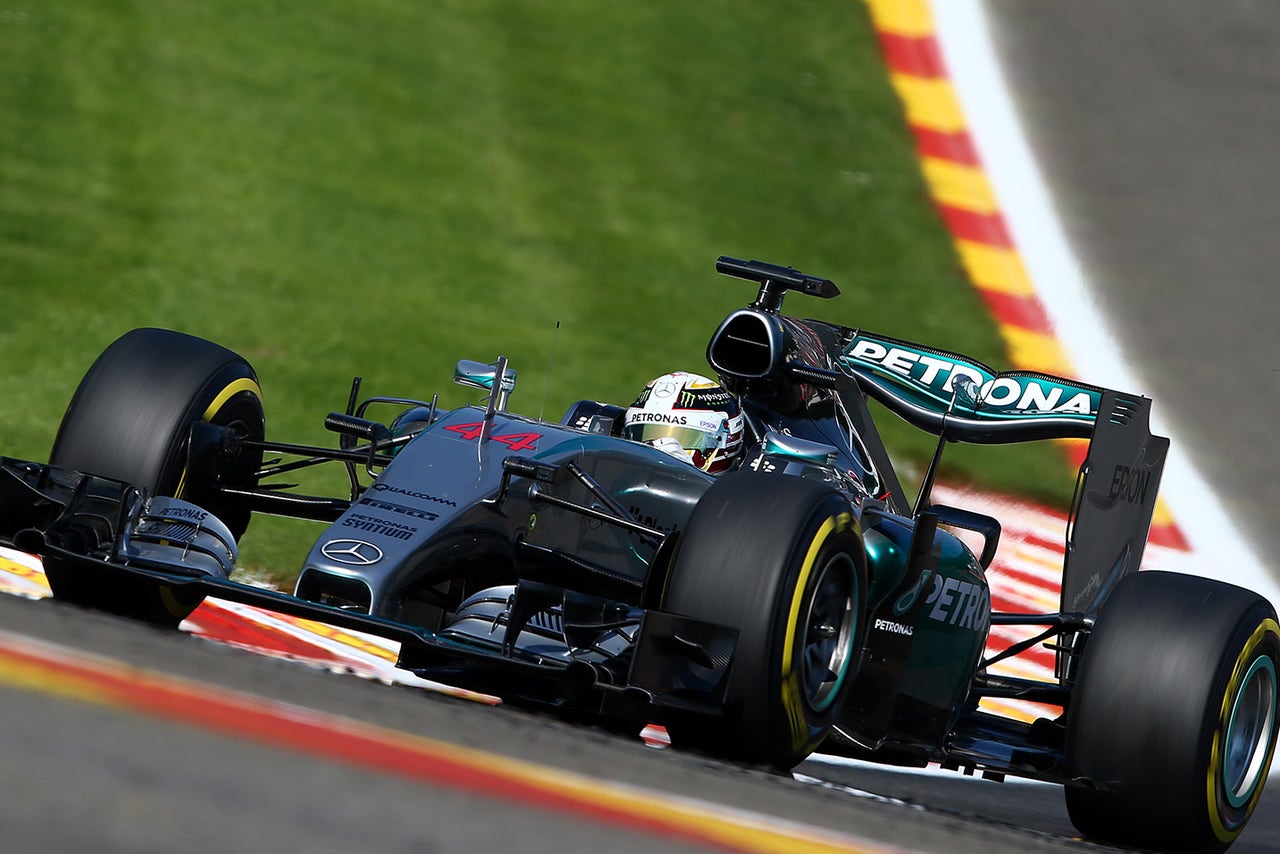 SPA-FRANCORCHAMPS, Belgium (AP) - Lewis Hamilton topped Mercedes teammate Nico Rosberg on Saturday in qualifying for the Belgian Grand Prix, becoming the first driver in 14 years to take six consecutive pole positions.
The defending Formula One champion won his 10th pole of the season by leaving Rosberg nearly half a second behind in qualifying. Hamilton has missed out on pole only once this season, to Rosberg.
"The car is feeling great on the circuit," Hamilton said. "Pole position is great but it's a long race."
Rosberg dominated the first two practice runs on Friday, despite a scary tire blowout in the afternoon session. But in the third run ahead of qualifying, Hamilton was faster by half a second.
Hamilton is looking to increase his 21-point lead over Rosberg in drivers' standings and take his sixth victory of the season.
This was the British driver's 48th career pole and made him the first driver since Michael Schumacher in 2001 to take six straight.
Rosberg said the high-speed puncture had unsettled him.
"We don't really understand it, for sure it's worrying," the German said. Tire maker Pirelli said the blowout was not due to a structural failure but probably caused by something on the track.
Still, Rosberg was pleased with his run.
"The car had good balance but Lewis was just too quick in the end," Rosberg said. "But it's possible to overtake here."
The Spa-Francorchamps circuit is one of the fastest and the longest in Formula One at 4.35 miles.
Valtteri Bottas was third in his Williams for his best result in qualifying this season. Romain Grosjean was fourth in his Lotus but will be dropped five places for a gear box change.
Force India's Sergio Perez was fifth, while last year's winner in Spa, Daniel Ricciardo, was sixth in his Red Bull.
Felipe Massa was seventh for Williams, followed by Pastor Maldonado in the second Lotus.
Ferrari's Sebastian Vettel was a disappointing ninth after winning in Hungary, the last race before the summer break.
Carlos Sainz completed the top 10 in his Sauber.
Kimi Raikkonen, a four-time winner in Belgium, was eliminated in the second qualifying session when his Ferrari sputtered to a stop.
"Something broke," he said on team radio.
Red Bull's Daniil Kvyat was also eliminated in the second session.
Hamilton's fastest lap was a 1:47.197, 0.458 seconds ahead of Rosberg. Bottas was 1.340 seconds off the pace.
"We got the balance fine-tuned, we knew it would be close after these two guys (Hamilton and Rosberg)," Bottas said. "It should be a close fight tomorrow. It's possible for us to get a podium place."
---