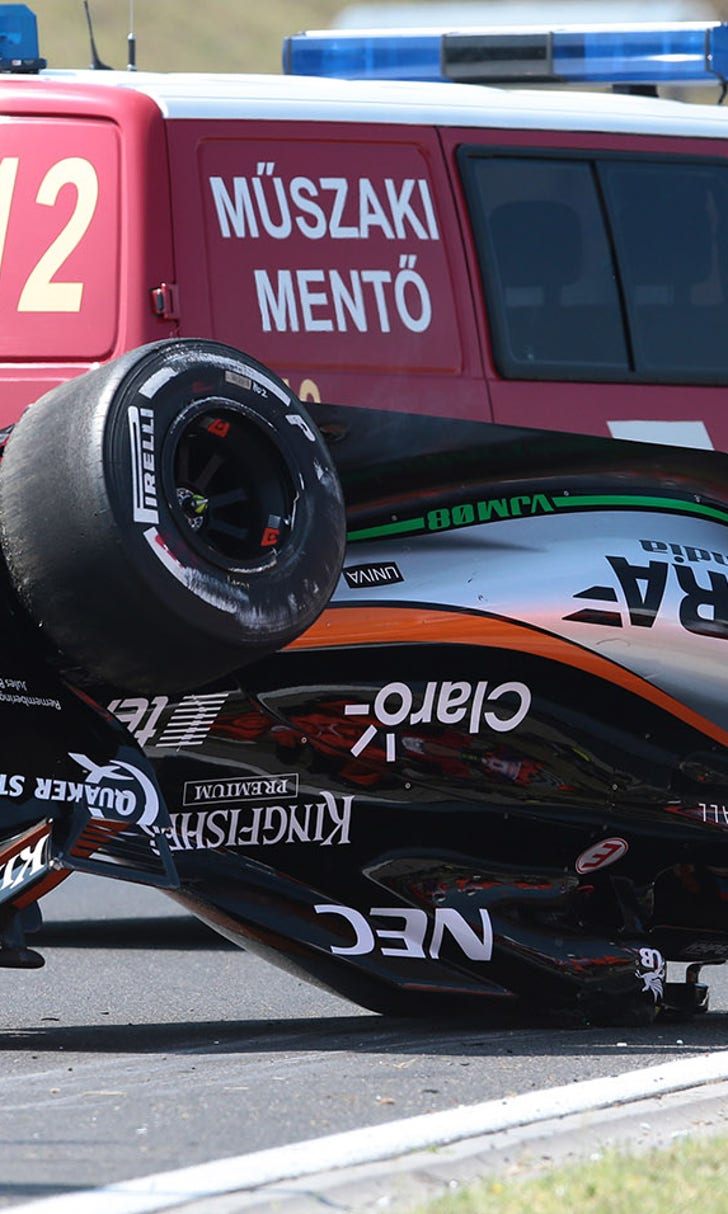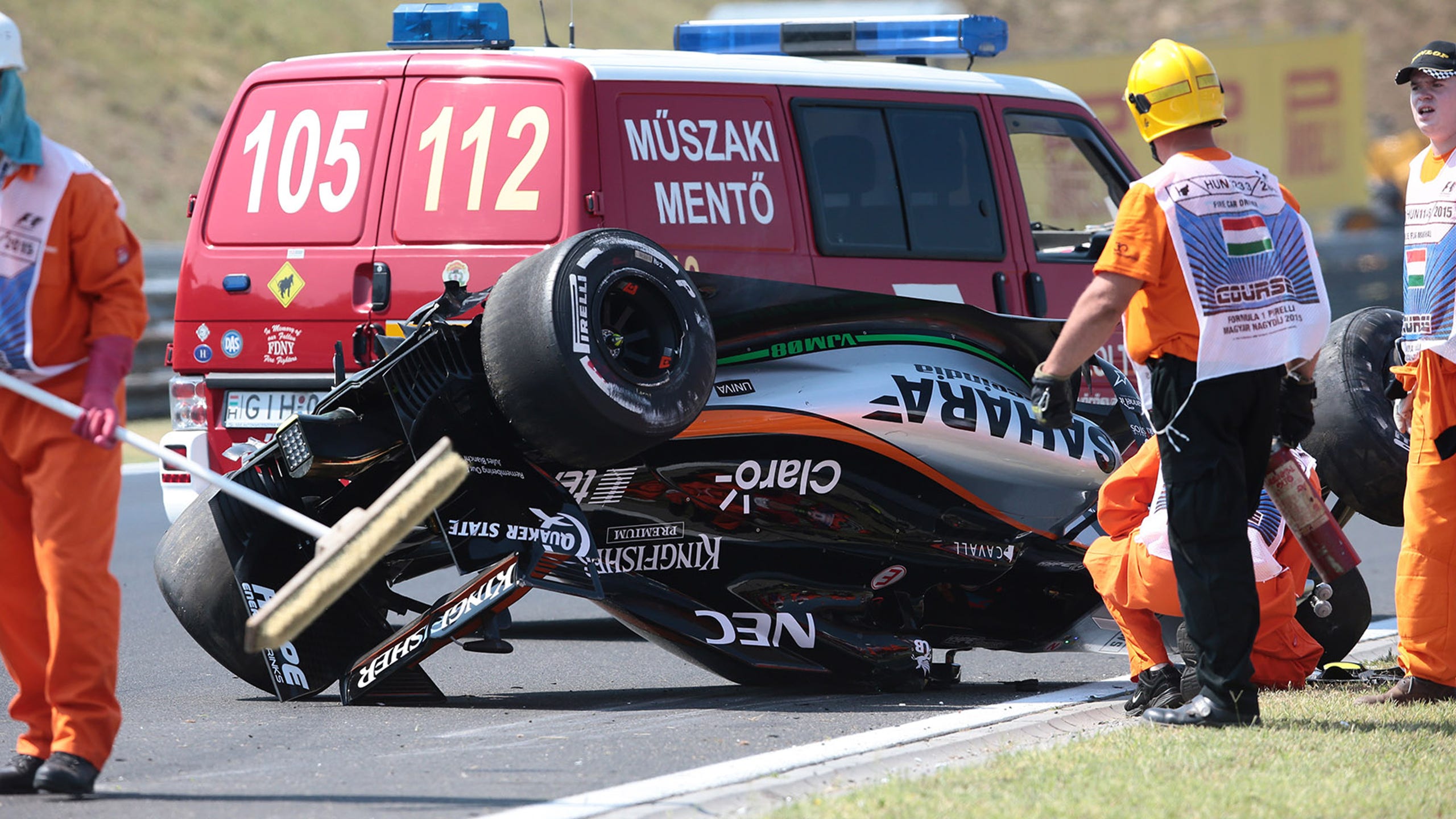 F1: Force India modifies suspension after Perez crash
BY Adam Cooper • July 24, 2015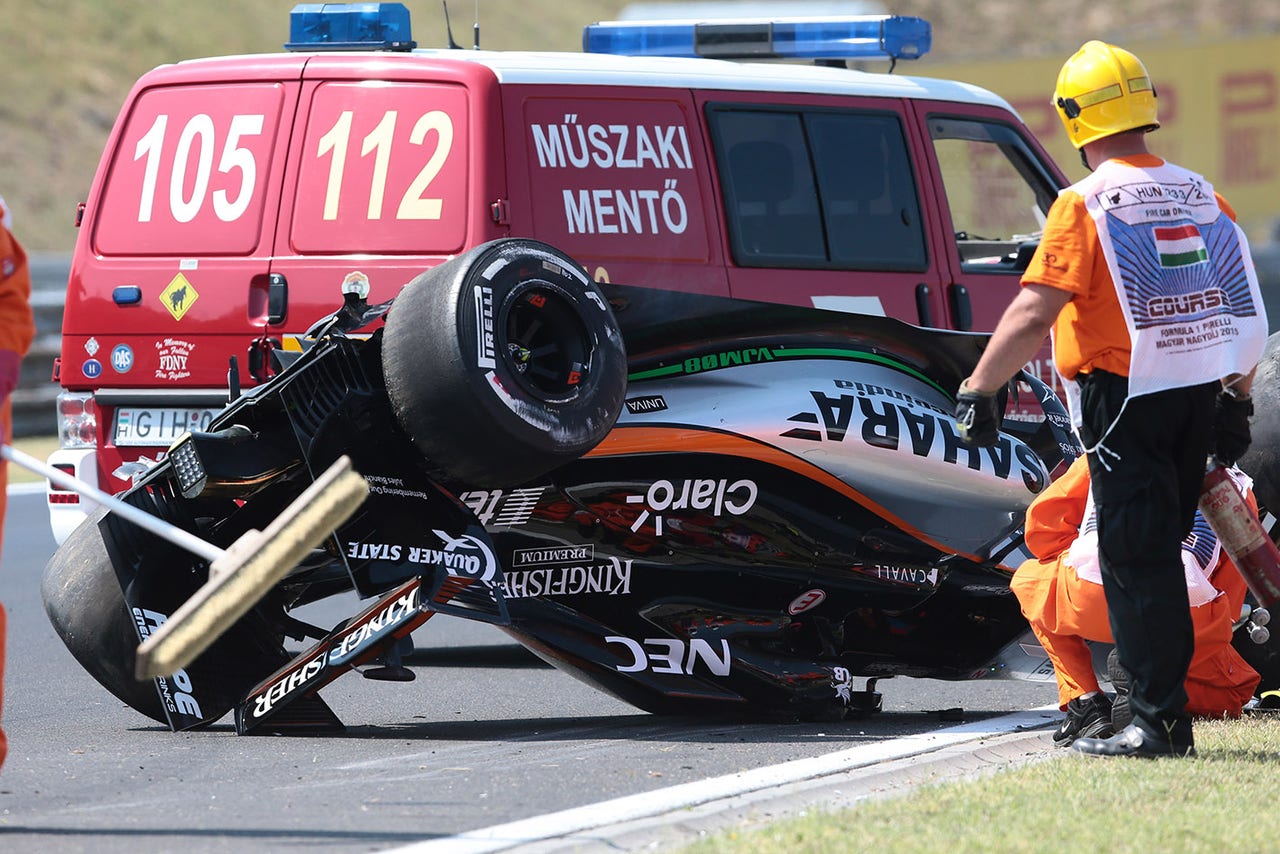 Force India is confident that an overnight suspension wishbone modification will allow the team to run in Hungary on Saturday without a repeat of Friday's failure.
In FP1 Sergio Perez crashed after suffering an issue with the lower right rear wishbone when he went over a curb. The team opted not to run Nico Hulkenberg while it conducted an investigation.
The wishbone that failed was of a design that has been used since last season, and while the particular component was of higher mileage – and was thus designated for Friday use – it was still safely within the usual limits. The team will modify the parts that it has at the track after the design team back at the factory came up with a suitable solution.
"It looks like a lower wishbone had a buckle," said Force India CEO Otmar Szafnauer. "If that's the case we've got to stiffen it. We'll wrap it with carbon to make it stiffer – we've got the capability here on site, and we'll do the same back at base and test it, and we should be OK for tomorrow."
Szafnauer conceded that the drivers may have to pay more attention to curb usage: "We're not 100 percent sure, but we think the rumble strips set up a frequency. We should be able to go over the curbs, but we'll just be a bit more careful how long we stay on them."
Meanwhile, the team has a lot of mileage to catch up on.
"It's not ideal. We've got to do some of the work we planned on doing in FP2 tomorrow. That puts us on the back foot. The good news is that Sergio was saying the car was good from the off, so hopefully we'll dial it in and then do some long runs as well."
Click HERE for more F1 news and features.
---