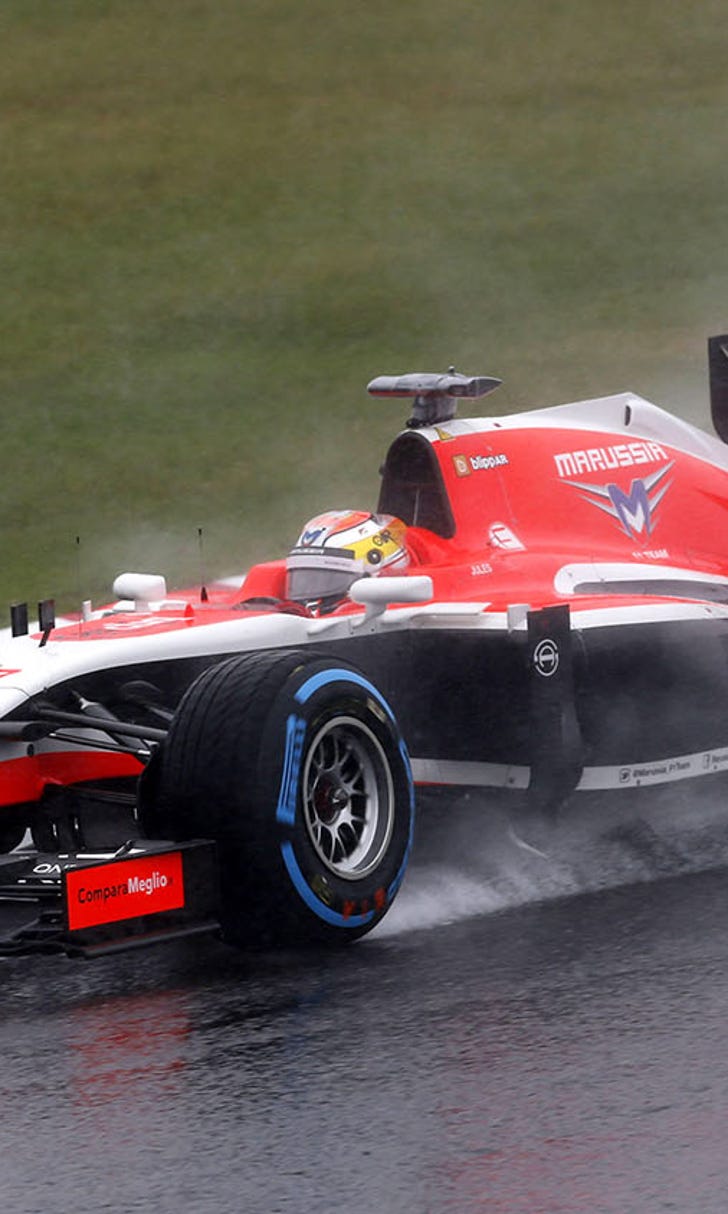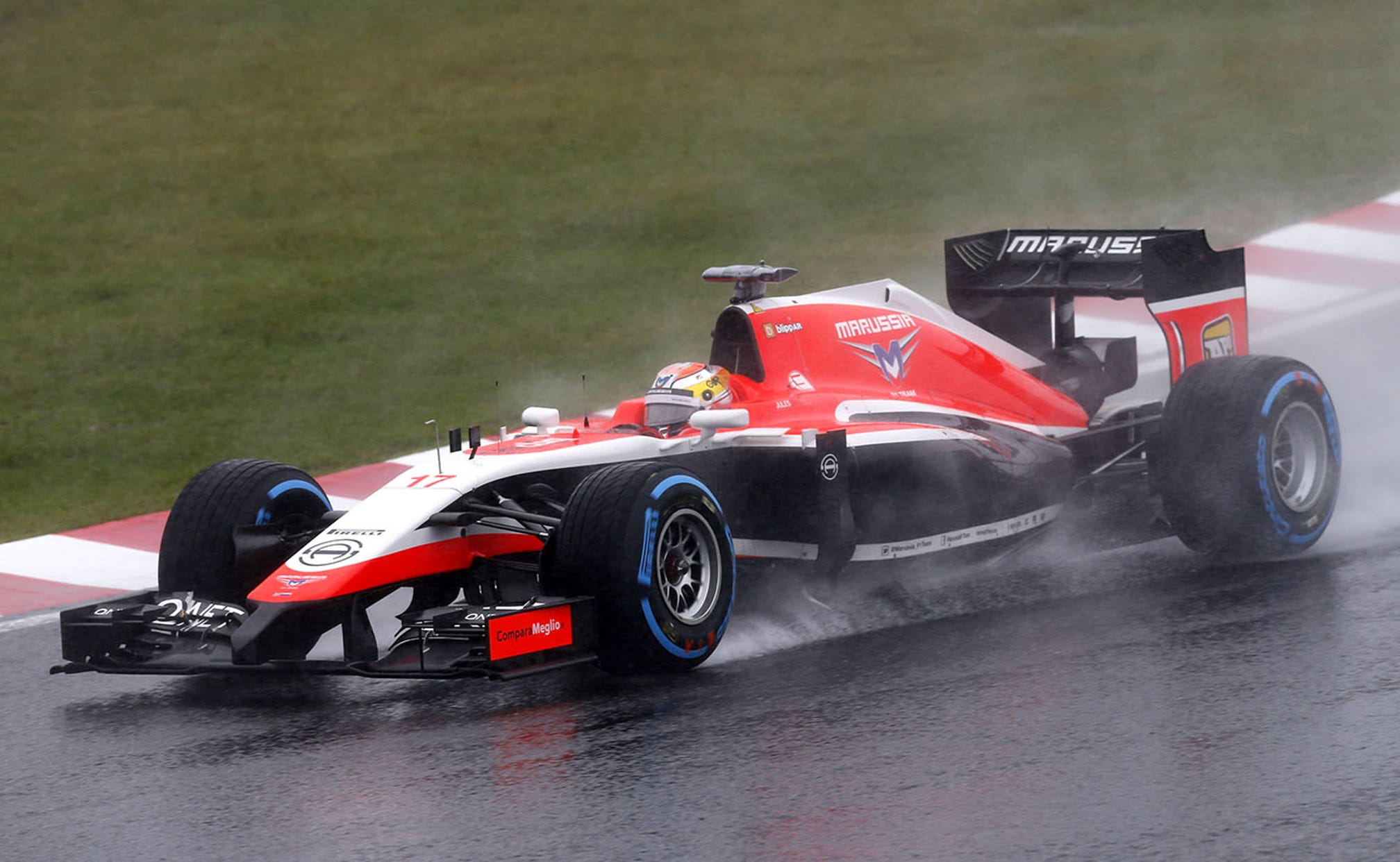 F1: Bianchi in 'serious but stable condition' following surgery
BY foxsports • October 6, 2014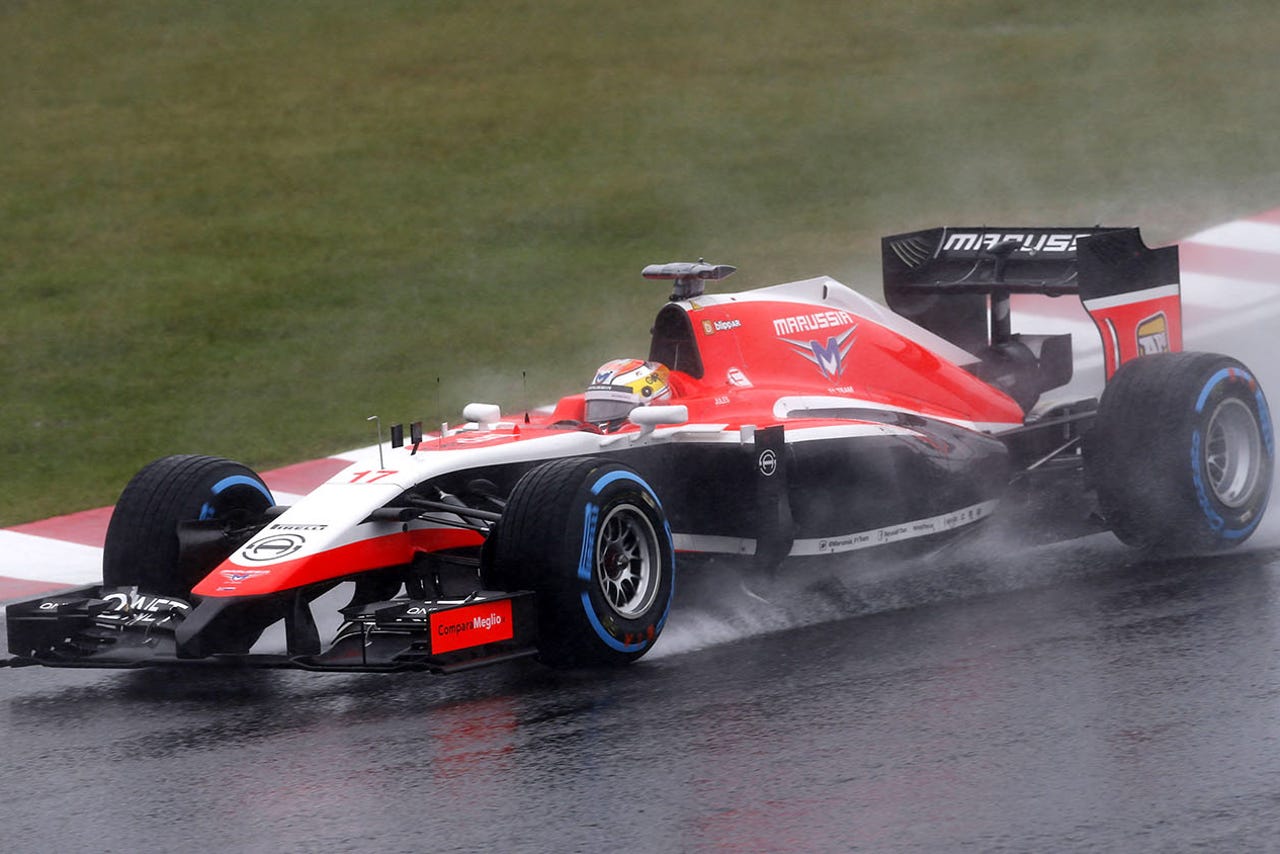 TOKYO (AP) -- Formula One driver Jules Bianchi is in "serious but stable condition" following emergency surgery for a severe head injury after a crash during the Japanese Grand Prix, the FIA said Monday.
Bianchi's parents, Philippe and Christine, arrived in Japan to see their son, who is at Mie General Medical Center following Sunday's crash into a trackside recovery crane.
Hospital officials declined to comment on Bianchi's condition Monday.
"Bianchi is in a serious but stable condition," FIA spokesman Matteo Bonciani told The Associated Press in a phone interview. "That's all I can say, and I'm doing this update on Jules' parents' behalf."
Bonciani added that Gerard Saillant, the president of FIA's medical commission who oversaw Michael Schumacher's treatment when the German was in a coma, also flew to Japan with Bianchi's agent, Nicolas Todt.
Bianchi crashed on the 44th lap in Sunday's rain-shortened race at the Suzuka circuit. His car went off at Turn 7, where Sauber driver Adrian Sutil had crashed two laps earlier.
According to a report issued by FIA, Bianchi lost control of his car, travelled across the run-off area and hit the back of the tractor that was being used to remove Sutil's car.
Bianchi was unconscious when he was taken from Suzuka to the hospital.
Sunday's race started at 3 p.m. local time. An approaching typhoon led to suggestions that the race would be pushed up to an earlier start, but it wasn't.
At the time of the crash, rain was falling steadily and it was getting dark. Several drivers complained of not being able to see properly.
Bianchi's family has already lost a member in a crash. In 1969, Bianchi's great-uncle, Lucien Bianchi, died in an accident during testing at the Le Mans race track when he crashed his Alfa Romeo into a post, a year after winning the prestigious endurance race.
---