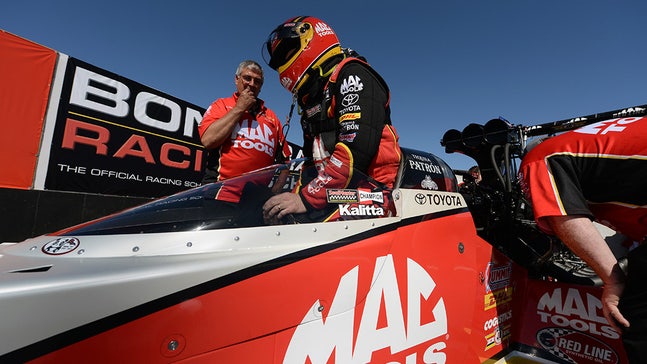 Doug Kalitta hoping history repeats as NHRA heads to Florida
Published
Mar. 15, 2016 12:32 p.m. ET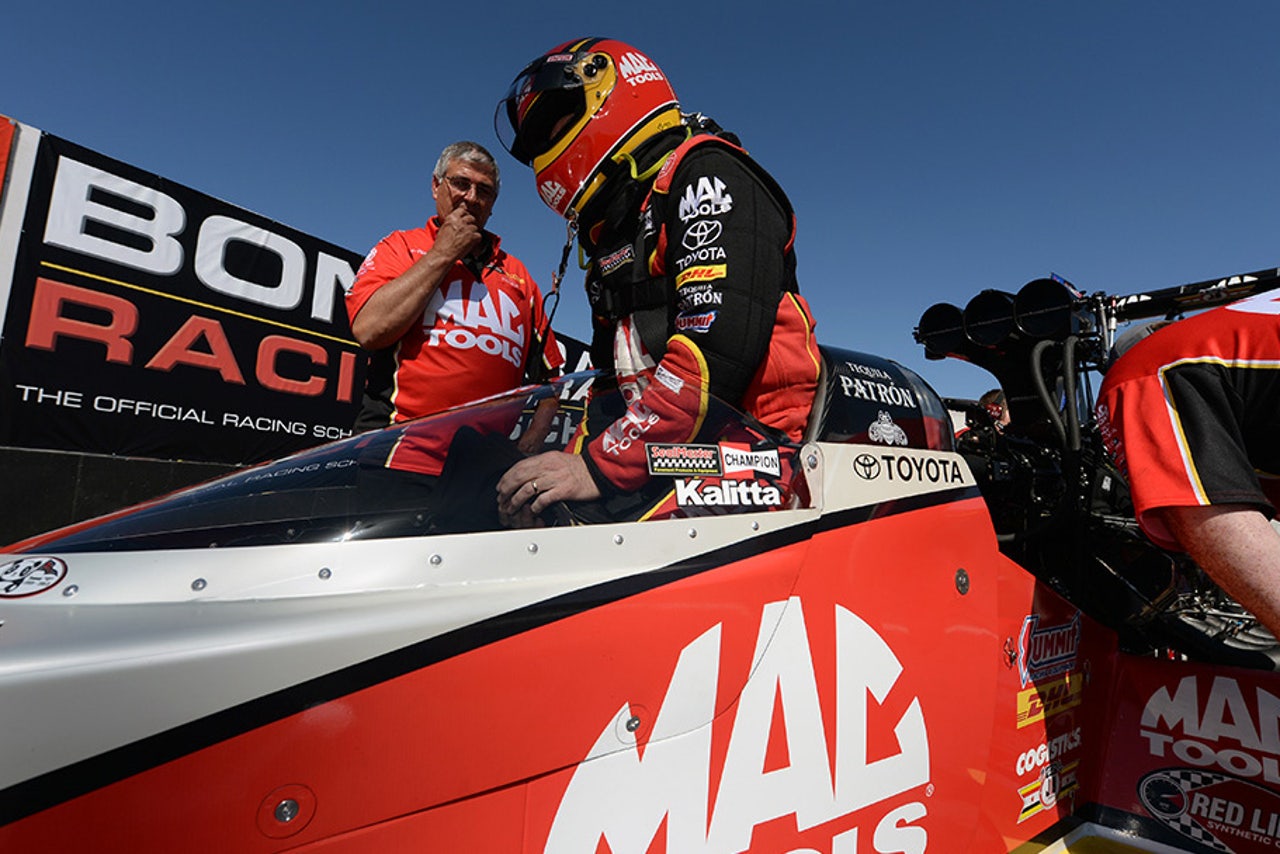 Doug Kalitta leads the Top Fuel points as the stars of NHRA head to Gainesville Raceway in Gainesville, Florida for the Amalie Motor Oil NHRA Gatornationals. The event will also mark the first round of the season for the Pro Stock Motorcycle class.
This is first time that Kalitta finds himself at the top of the points standings since the 2014 season which, like this year, began with a runner-up finish in Pomona and a semi-final finish in Phoenix. Kalitta then went on to win the Gatornationals in 2014.
It was his third Gainesville win and, this Sunday, Kalitta will be hoping to pick up his fourth Gatornationals Wally.
"I am looking forward to Gainesville," said Kalitta. "I am feeling really good about it. The effort of my Mac Tools guys has been incredible and there is nothing I would rather do than celebrate a win with them. It is about qualifying strong and then going four rounds on Sunday."
Qualifying strong shouldn't be an issue for Kalitta, having been the fastest qualifier and Phoenix and second fastest in Pomona, only behind eventual race winner Steve Torrence.
Despite being just two races into the 24-race season, Kalitta is already thinking about his first title.
"Connie Kalitta has provided this team with everything we need to succeed. Our new in-house chassis has performed very well, and we have outstanding manufacturer support from Toyota and TRD," said Kalitta. "Combine that with people that work on this Mac Tools ride who put forth the most effort, and I think we should have a great shot at it.
"The title is the goal. Every race is important as we look towards that goal."
Last year, Del Worsham got Kalitta Motorsports its first title in 20 years. Adding that factor to his points lead and his 2016 best-in-class average qualifying effort, Doug has a lot to be smiling about this weekend as the series heads to Florida.
FS1 and FOX Sports GO will broadcast qualifying from Gainesville at 9 p.m. ET Friday night and 6:30 p.m. Saturday night, with race coverage from 1 p.m. - 4 p.m. ET on Sunday.
Top Fuel point standings:
Funny Car point standings:
Pro Stock point standings:
Click HERE for more NHRA news and features
---