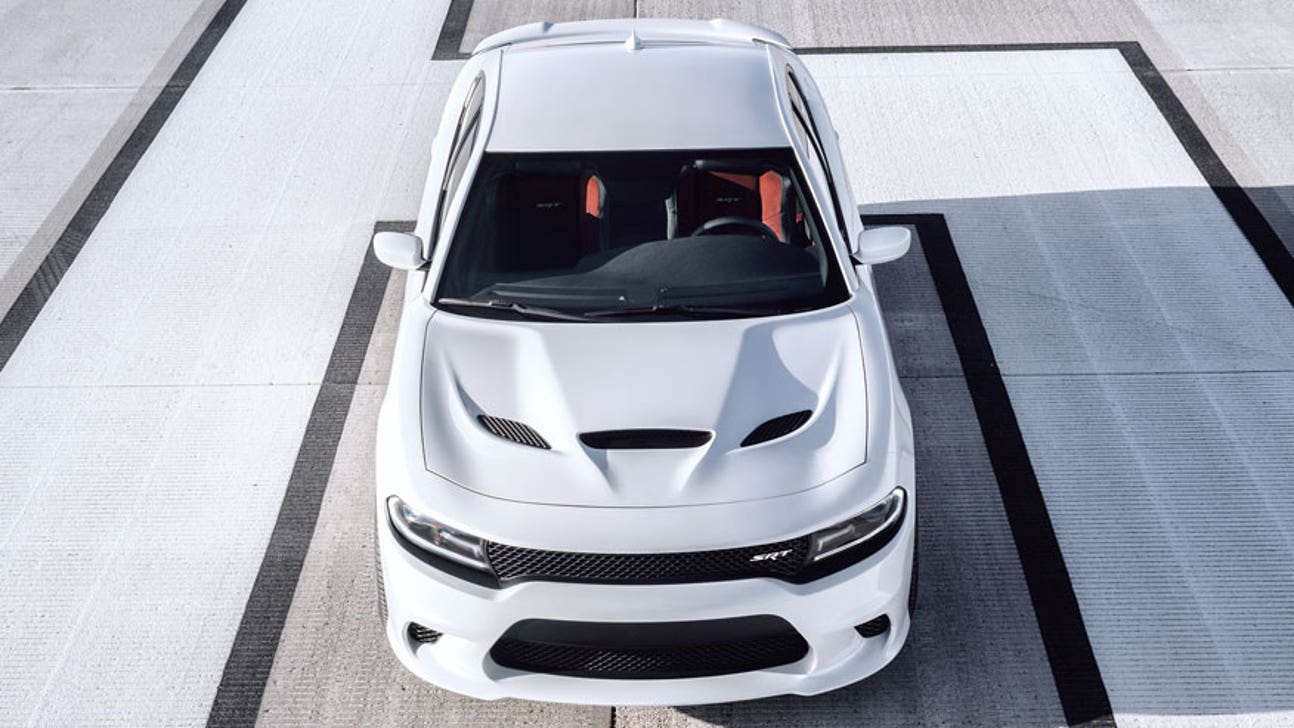 Dodge Charger Hellcat unveiled: 707-horsepower sedan can hit 204 mph
Published
Aug. 14, 2014 11:59 a.m. ET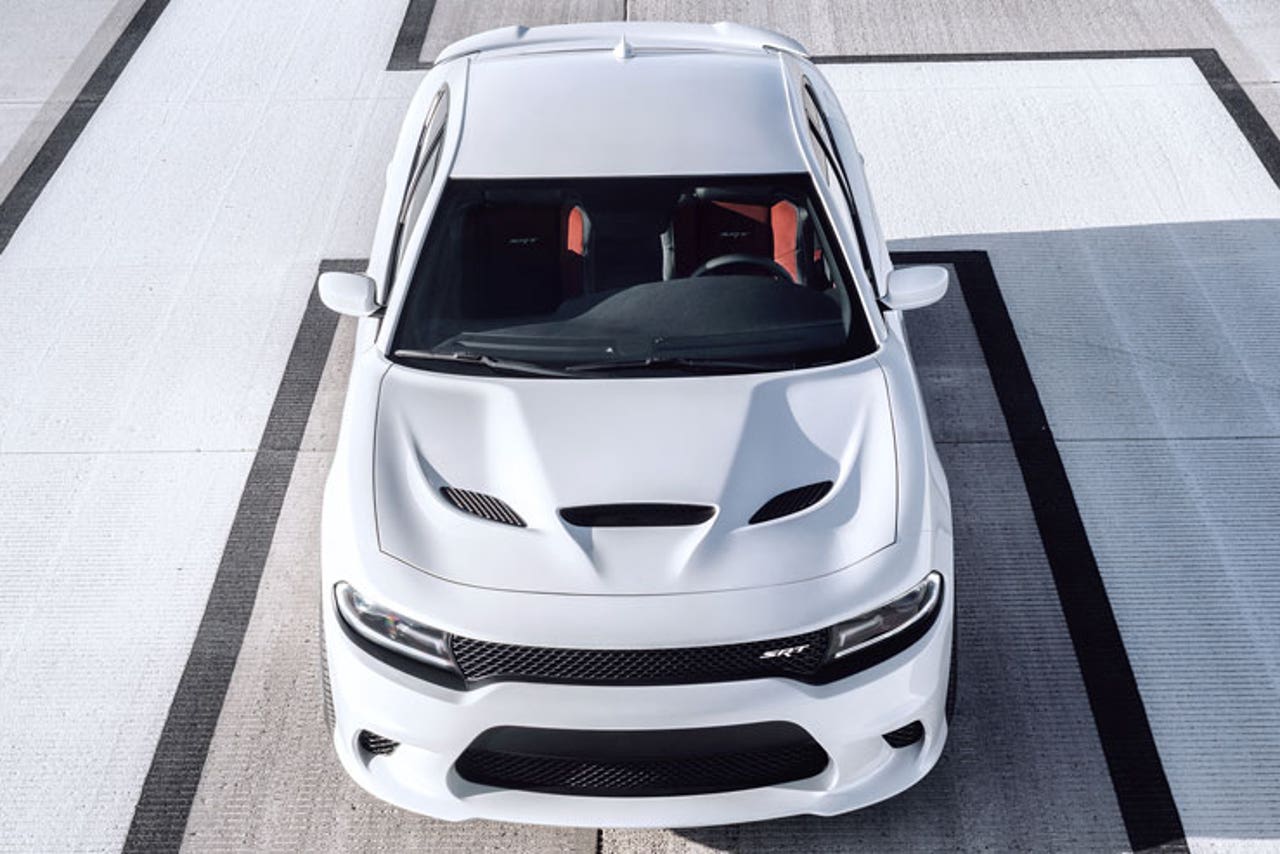 Dodge has unleashed its insane Hellcat Hemi V8 on the Charger sedan, and taking the kids to school may never be the same.
Powered by the 707-horsepower 6.2-liter supercharged engine, the 2015 Charger SRT Hellcat can cover a quarter mile in 11 seconds flat and hit a top speed of 204 mph – laying claim to the titles of quickest and fastest sedan in the world.
Nevertheless, the Charger SRT Hellcat is also the most powerful production four-door ever built, and gets heavily bolstered sport seats, ginormous 15.4-inch brakes, and 20-inch-wide wheels to keep up with the speed.
A pair of air extractors and a scoop in the hood keep things cool under it and keep the car stuck to the ground at high speeds, while an 8-speed automatic transmission makes the best use of the power at any velocity.
Unlike the Dodge Challenger SRT Hellcat, with which it shares the engine, the Charger isn't available with a manual transmission, but it does have launch control, and it's .2 seconds quicker than the coupe on its stock Pirelli P Zero tires.
According to the fan website Allpar.com, at Wednesday's unveiling of the car, Dodge CEO Tim Kuniskis said Tim Kuniskis said, "this is a car that has no business case… that no customer has asked us to build… but sometimes you need to disregard the data…. to built a car that defines itself."
The only other sedan in the world that can crack the 200 mph barrier is the $205,825 Bentley Flying Spur, which just hits the mark. Several other high-power cars, such as the BMW M5, might be able to do it, but typically come from the factory fitted with an electronic governor that's set lower.
If you're worried about handing the key over to your kid, or a parking valet, or anyone who is not you, don't be, because it comes with two: a red one that unlocks the full fury of the car, and a black one that restricts it to about 500 horsepower -- OK, maybe you should just go ahead and park it yourself.
Pricing has not been announced, but the Hellcat-equipped Challenger costs $60,990 and the Charger goes on sale in the first quarter of 2015, when it may make the just-unveiled Dodge Charger Pursuit police car obsolete.
---