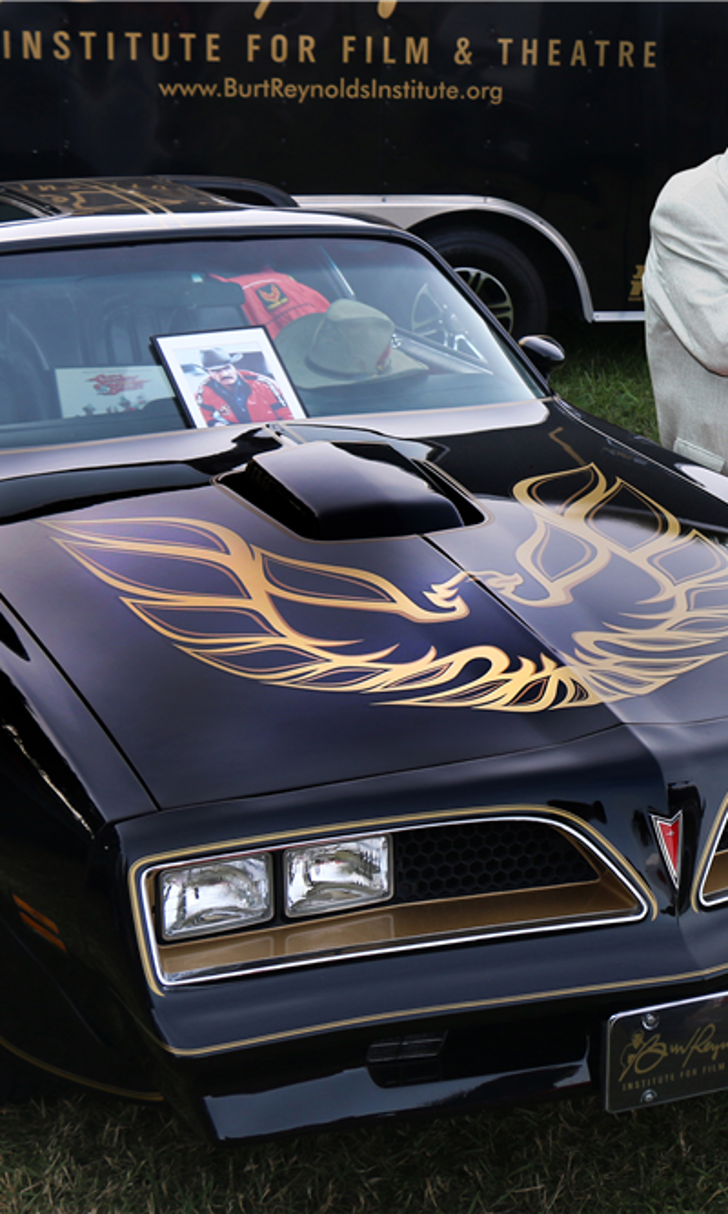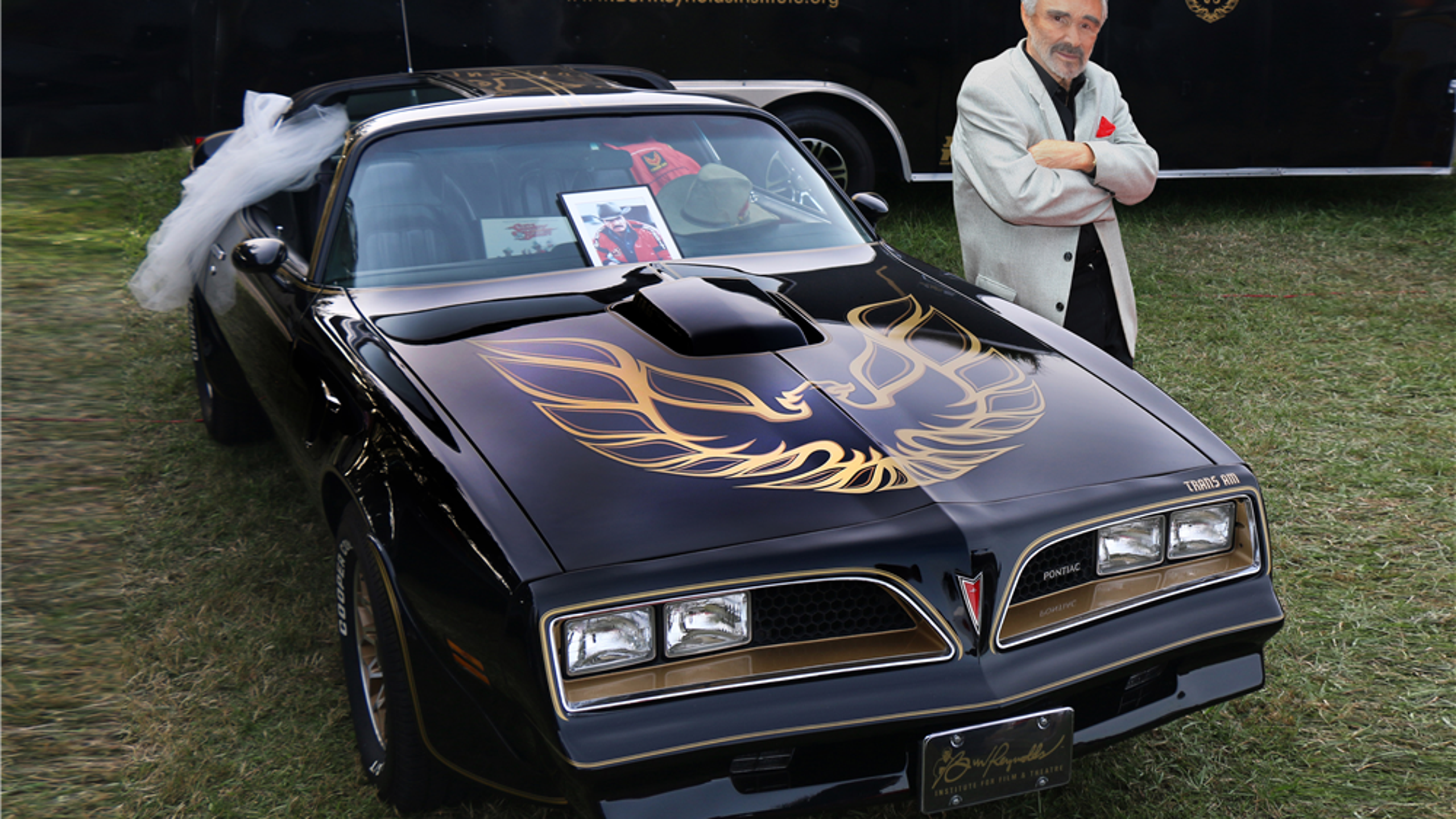 Burt Reynolds' Trans Am sells for $550K at Barrett-Jackson
BY Tom Jensen • February 1, 2016
Less than two weeks shy of his 80th birthday, Burt Reynolds still has the kind of charisma and stage presence most actors would kill for.
That much was obvious Saturday in Scottsdale, Ariz. where the actor drew thunderous applause and a standing ovation from the crowd at the Barrett-Jackson Collector-Car Auction.
At the auction, a 1977 Pontiac Trans Am used as a promotional car in the film Reynolds starred in, "Smokey and the Bandit," sold for a world record price of $550,000.
The car did not actually appear in the 1977 film, but was used to promote it. That did not deter the crowd, or the bidders one bit.
Reynolds rode onto the stage in the passenger seat, of the Trans Am, with a Sally Field (Reynolds' co-star in the film) lookalike driving and "Eastbound and Down" thundering on the public address system. It was a scene reminiscent of the Barrett-Jackson sales of the original Batmobile in 2013 and the late Carroll Shelby's Super Snake Cobra in 2007.
"I'm very happy to be here," said Reynolds from the Barrett-Jackson stage. Then he looked out at the enormous crowd, paused and said, "Good Lord."
After another pause, Reynolds added, "This is what I love about this town. They all turn out for a good occasion. And this is a good one."
And once the bidding got started, it hit $500,000 quickly, with a 10 percent buyer's premium added, pushing the total sale price $550,000.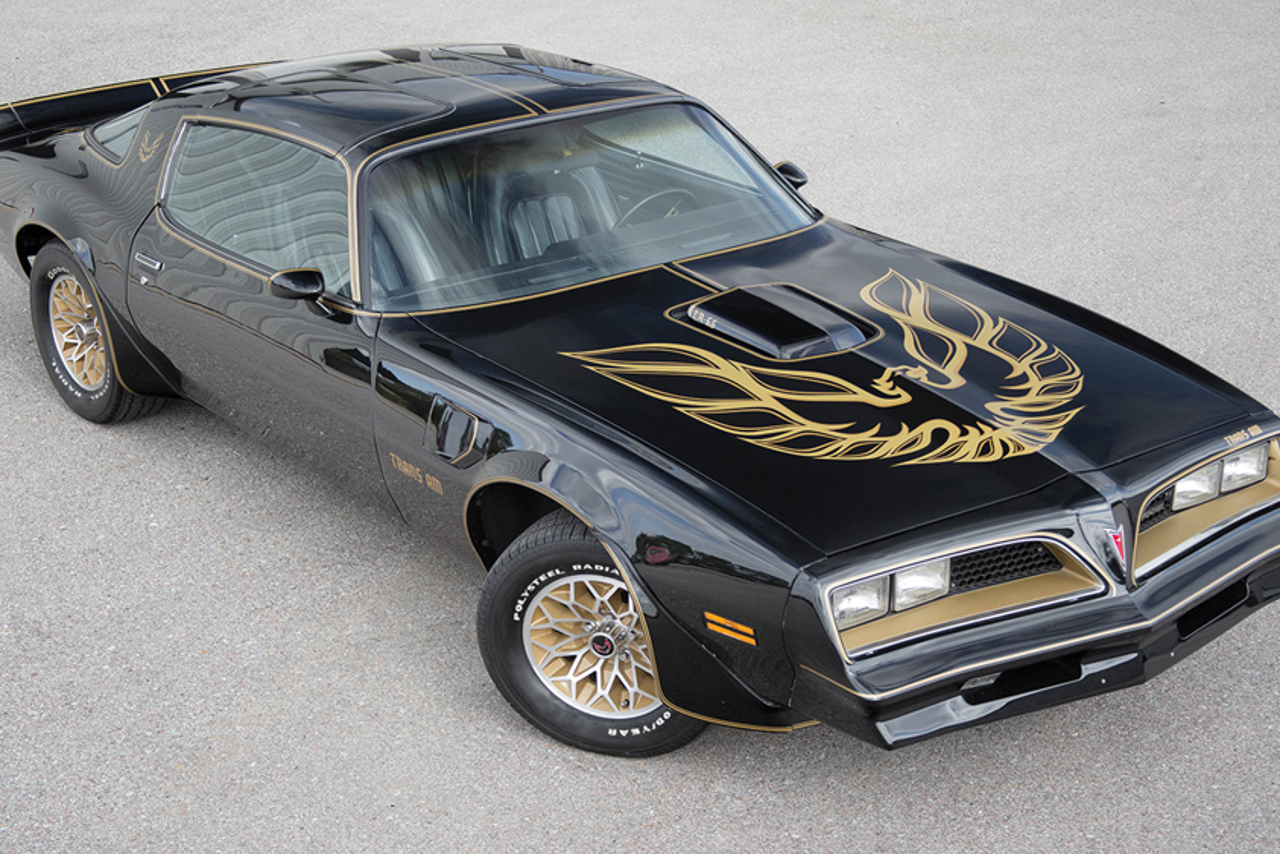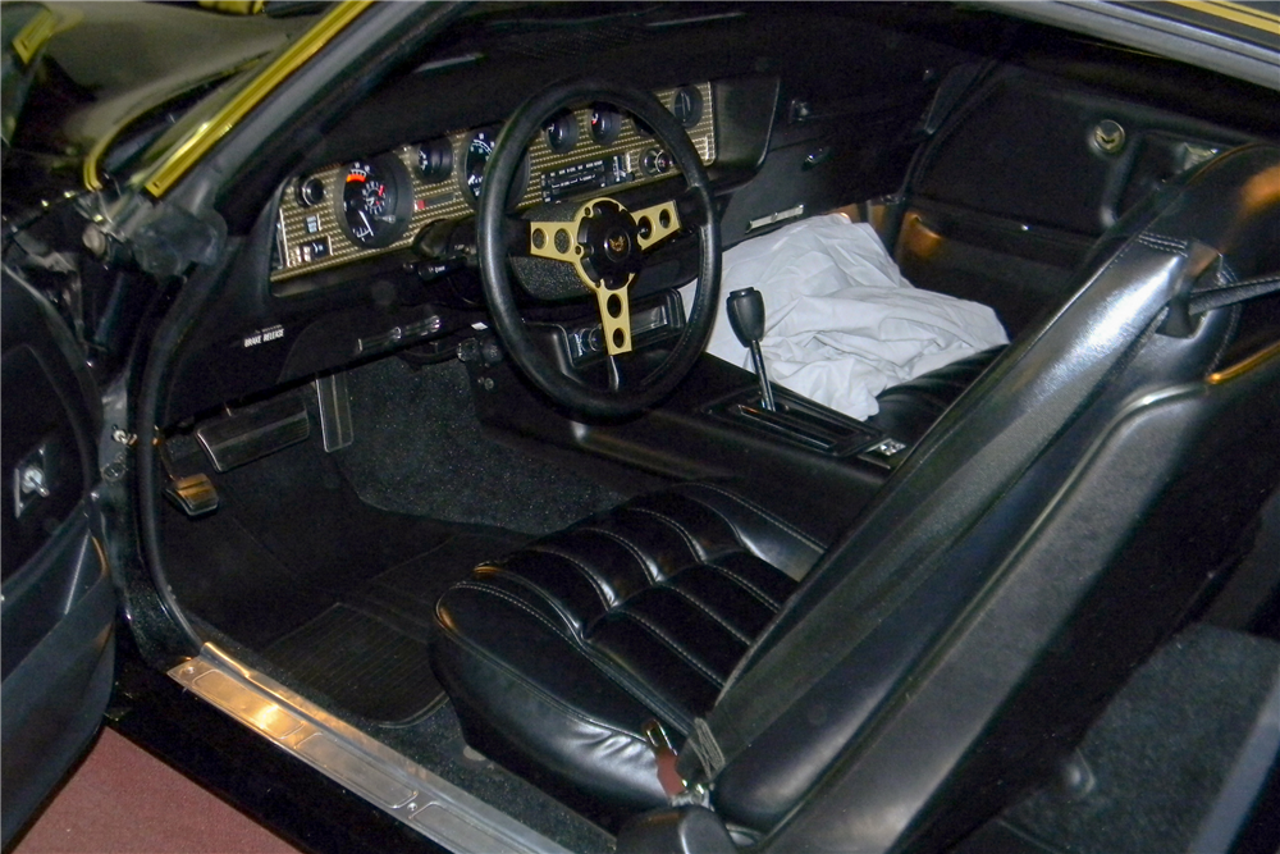 ---