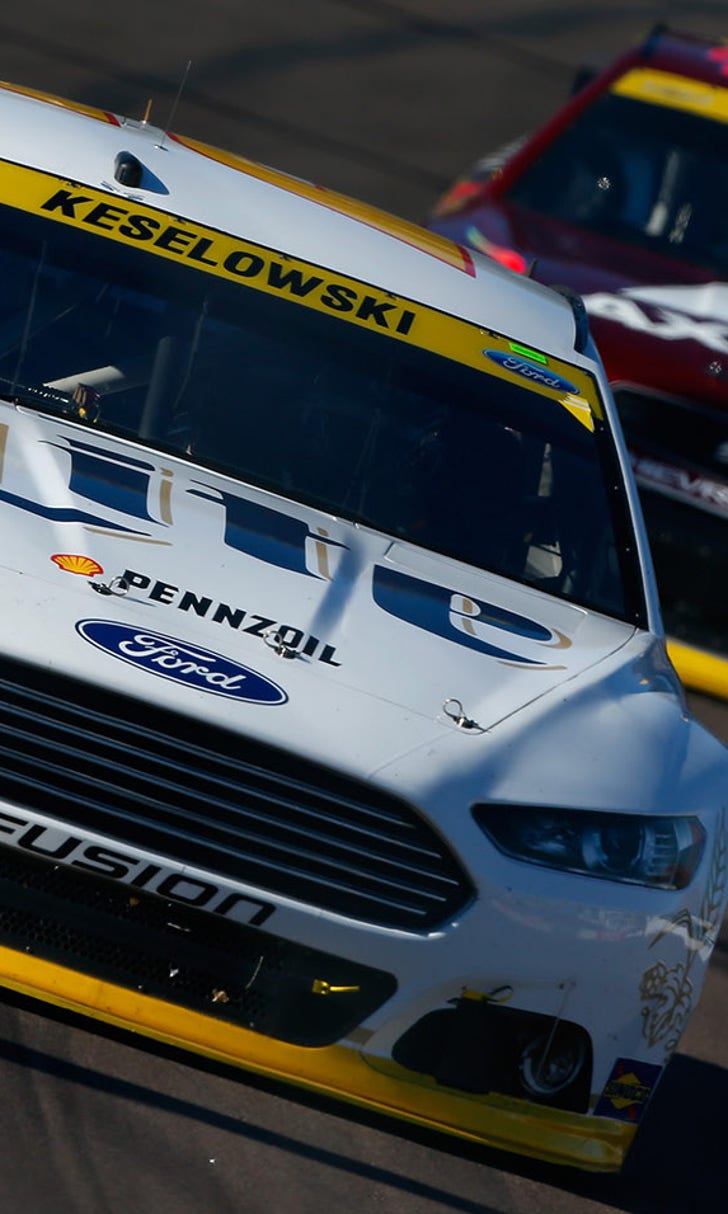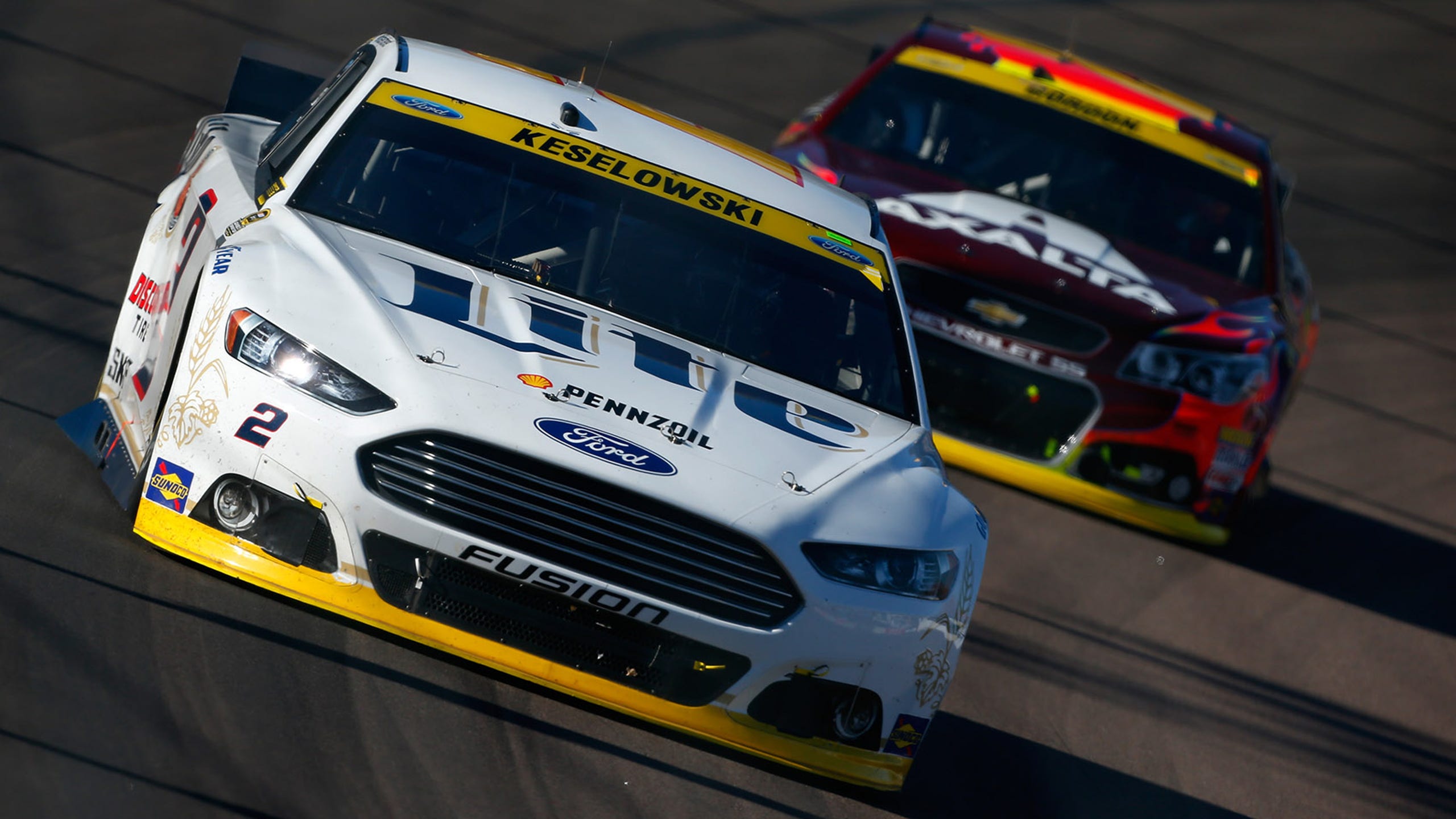 Brad v. Jeff: What we'd have had ... if NASCAR used F1 points
BY Samuel Reiman • November 19, 2014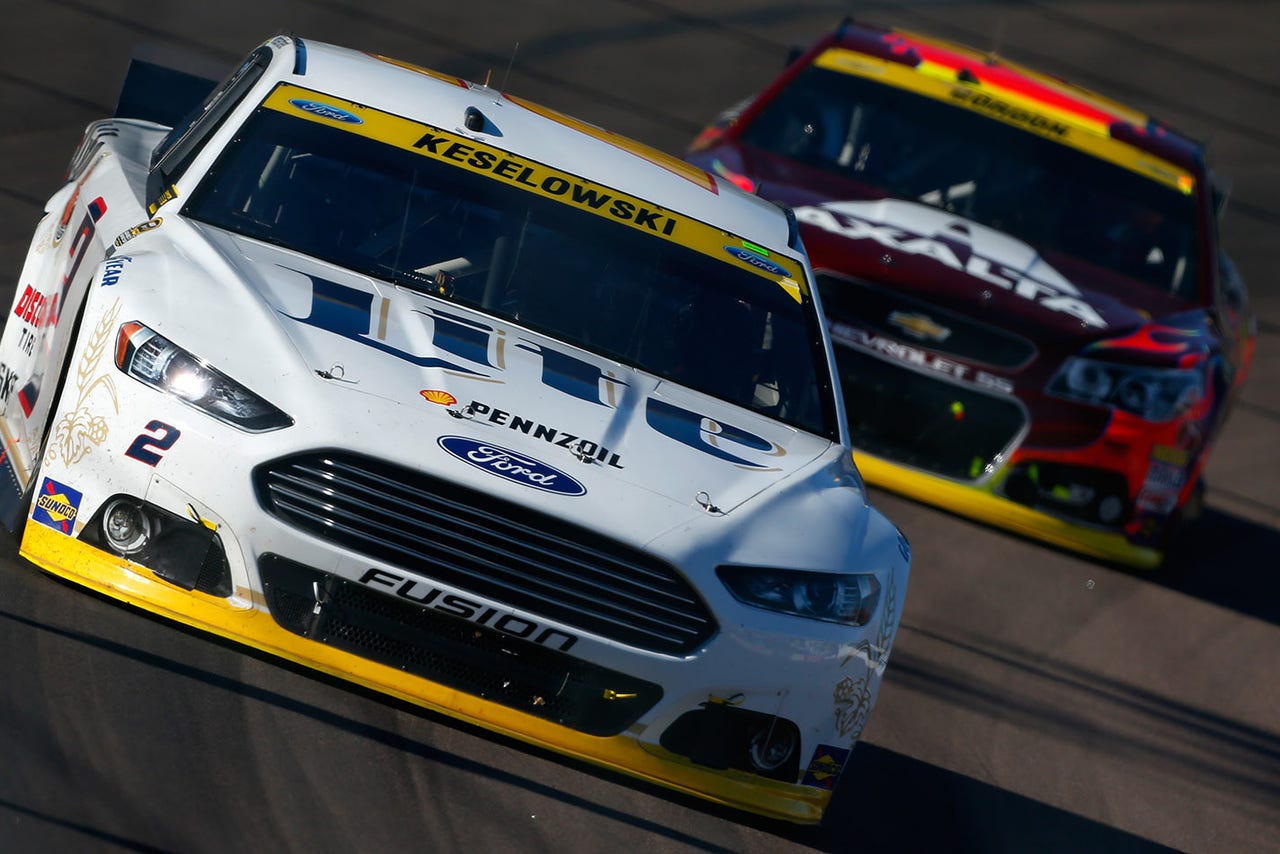 With the new NASCAR Chase format, there have been a lot of "what if?" questions asked. First of all, let's get one thing clear: Kevin Harvick won the 2014 NASCAR Sprint Cup Championship, and he thoroughly deserved it, winning five races throughout the season and, most importantly, taking his No. 4 Stewart-Haas Racing Chevrolet to victory lane when it counted: In the final two races of the season.
That being said, many fans and critics have been quick to note that Jeff Gordon would have won the Championship if there were no Chase at all and Joey Logano would have won if the Chase format had remained unchanged from 2013. And you can be sure someone's out there trying to find a way that Dale Jr. would have won the championship.
Which leads this F1 fanatic to wonder: Who would have won the 2014 NASCAR Sprint Cup if Formula One points been in play?
Would we still have had a showdown in Homestead? You bet! Brad Keselowski would have come in with a three-point advantage over Jeff Gordon; everyone else would have been mathematically eliminated by this point.
So, first of all, let's explain the system:
- The top 10 finishers get points: 25, 18, 15, 12, 10, 8, 6, 4, 2, 1.
- If a race is rain-shortened to less than 75 percent scheduled distance (Coke Zero 400 at Daytona), half points are awarded.
- No points for pole, no points for leading a lap, no points for fastest lap and no points for leading the most laps
- Since it looks like Formula One will strike the double-points idea for 2015, we'll forget double points for the finale (ultimately it wouldn't have made a difference as to your champion anyways)
- We also assume no point penalties throughout the season.
Remembering that Keselowski would've came in with a three-point lead over Gordon, Keselowski's third in the 2014 NASCAR Sprint Cup series finale at Homestead to Gordon's 10th would have given the title to: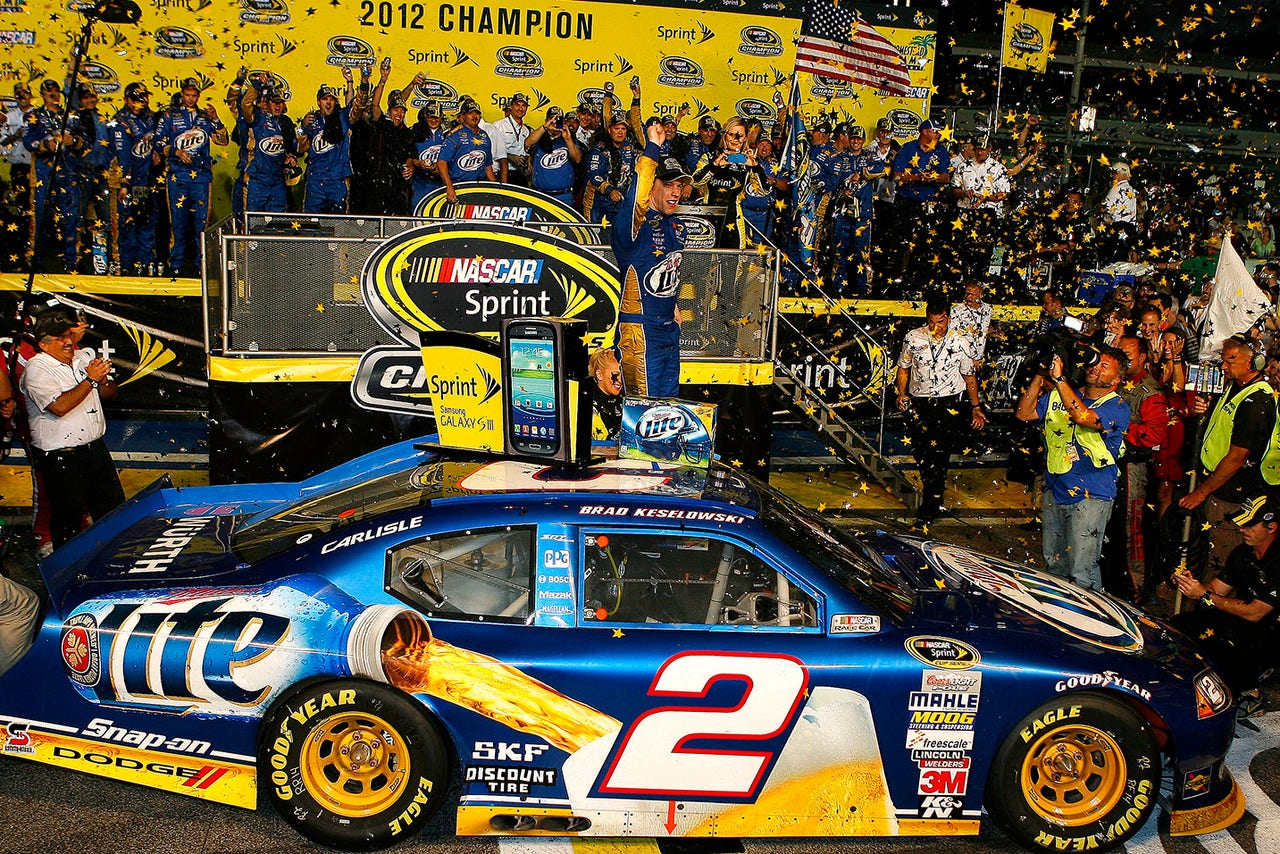 Brad Keselowski!
So; here's your 2014 NASCAR Sprint Cup Series standings using the Formula 1 points system:
Landon Cassill would've scored 12 points but was ineligible to score points in the 2014 NASCAR Sprint Cup series.
As far as the season would've gone, Dale Earnhardt Jr. would've led most of the season up until the Fall race at Richmond where he scored three non-top-10 finishes in a row.
Once Dale Jr. lost the lead for good in September, the picture would have changed dramatically, with Jeff Gordon and Brad Keselowski swapping the points lead between them five times in nine races.
One thing's for sure; considering the three-point difference and the bitter feelings following this ...
... a Keselowski v. Gordon showdown in Homestead would have been interesting to watch.
Biggest gainers under the F1 points system:
- Jimmie Johnson; finished 11th, but his four wins would've given him sixth under this system
- Kyle Larson; eight top 5 finishes would have sent him up to ninth, rather than 17th with NASCAR's current system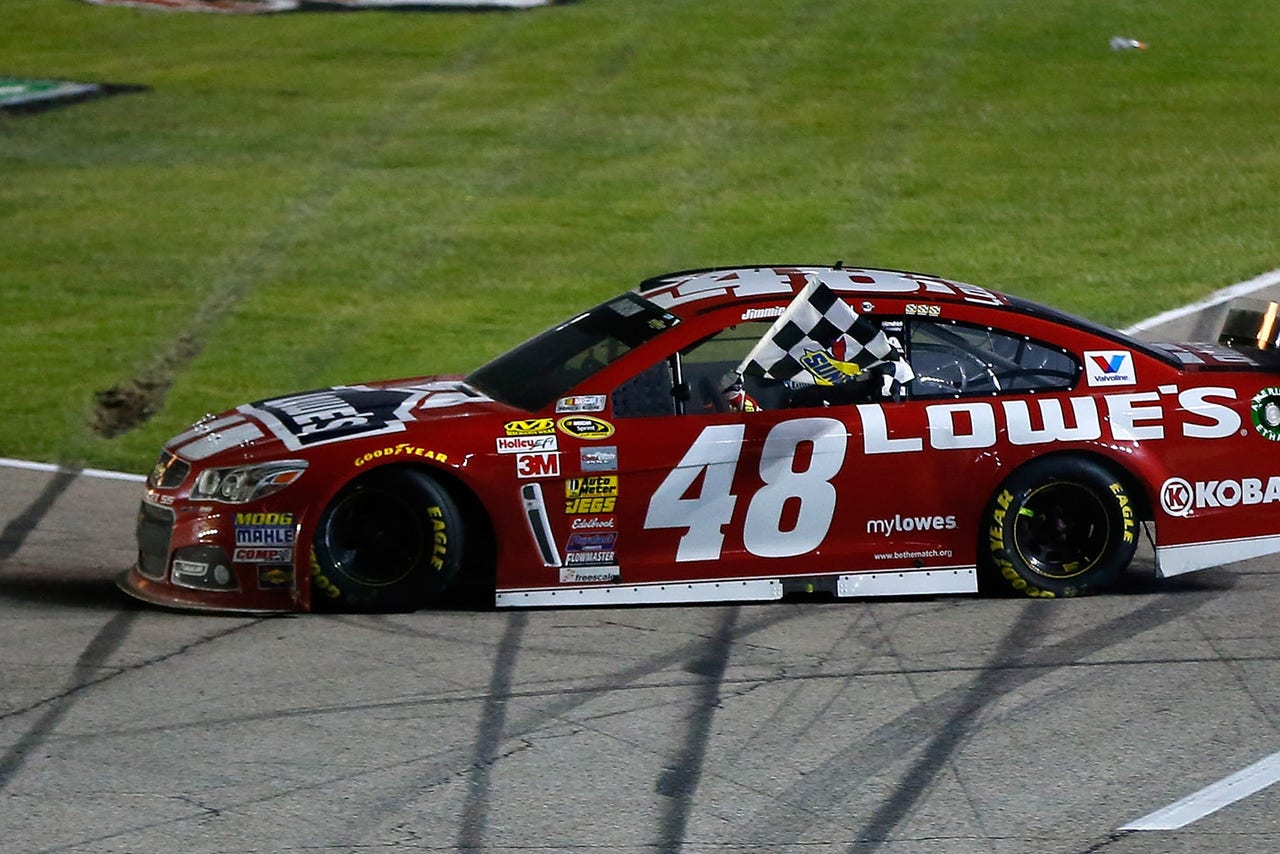 Jimmie Johnson celebrates victory after the Fall race at Texas Motor Speedway.
- Travis Kvapil; Top 10's pay more using this system than showing up to each race, so Kvapil would've got 29th (thanks to his sixth at Talladega) as opposed to 38th.
- Michael McDowell; Like Kvapil, McDowell's seventh during the rain-shortened race at Daytona would've propelled him from 37th to 30th in the standings.
Biggest losers under the F1 points system:
- Denny Hamlin; consistency got him into the final four to finish third, but under this system he would have ranked 10th.
- Ryan Newman; like Hamlin, consistency got Newman into the final four, where he ranked second. Using this system, he would've ranked 12th.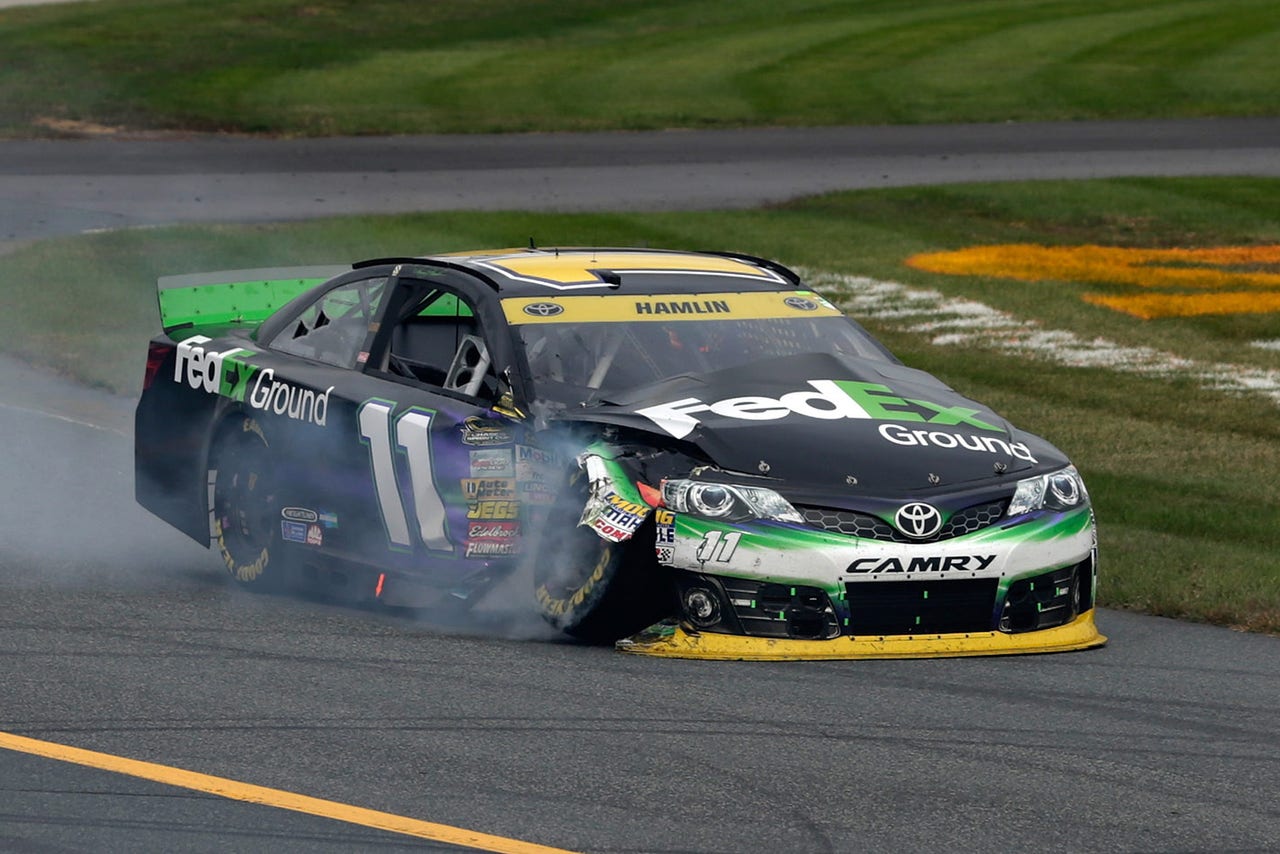 Denny Hamlin's No. 11 Toyota sustains heavy damage during the September race at New Hampshire Motor Speedway.
- AJ Allmendinger; Allmendinger's big win at Watkins Glen got him into the Chase where he finished 13th. Using this format and system, he would've ranked 20th.
- Aric Almirola; like Allmendinger, Almirola got into the Chase thanks to a big win, where he ultimately ranked 16th. Under this system, he would've finished 23rd.
- Austin Dillon; Dillon got 25 top 20 finishes in 2014, but only 4 of them were top 10's. He would've placed 27th in this system rather than 20th.
---