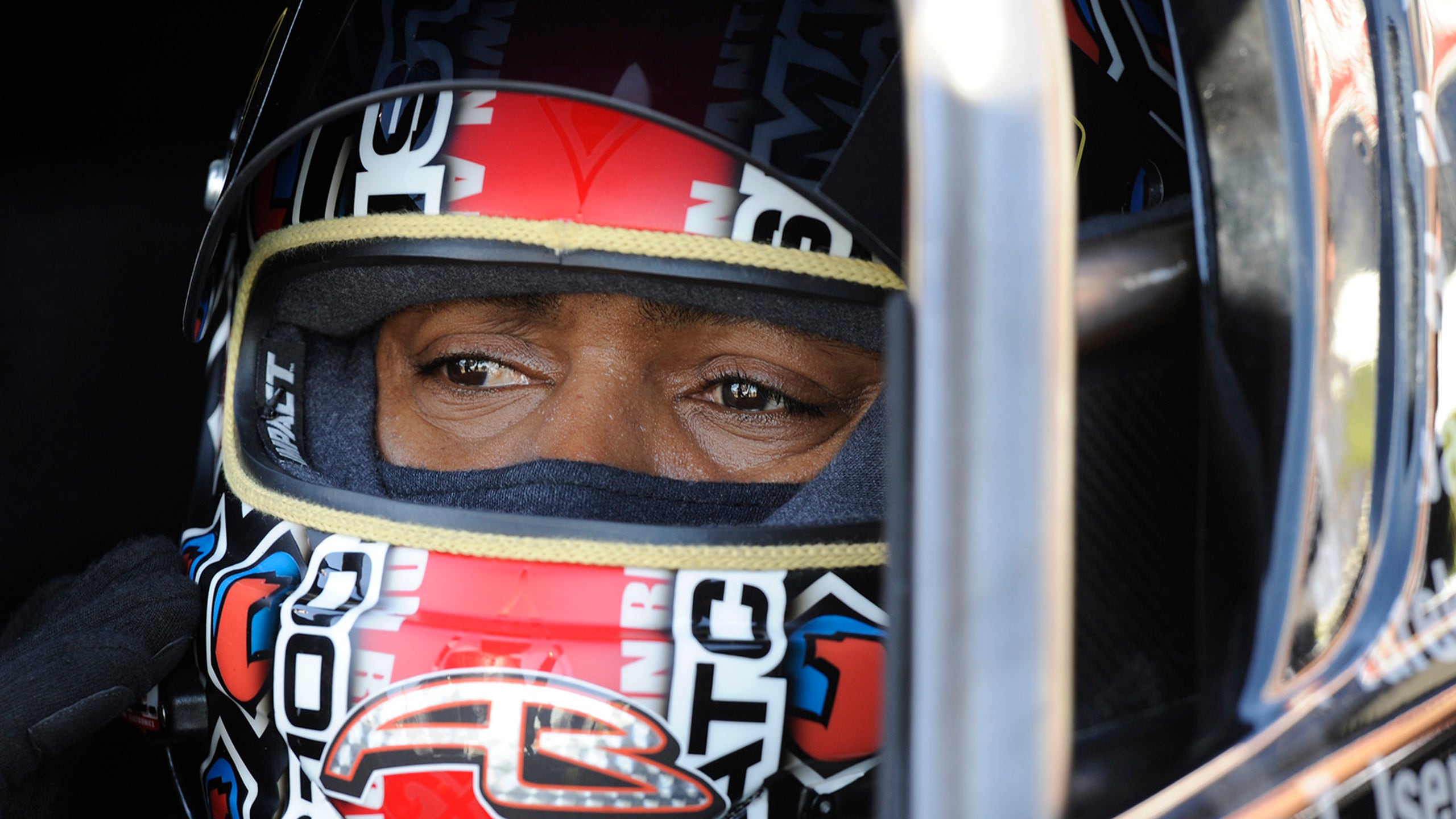 Antron Brown using 10,000 horsepower to create breast cancer awareness
BY foxsports • October 2, 2016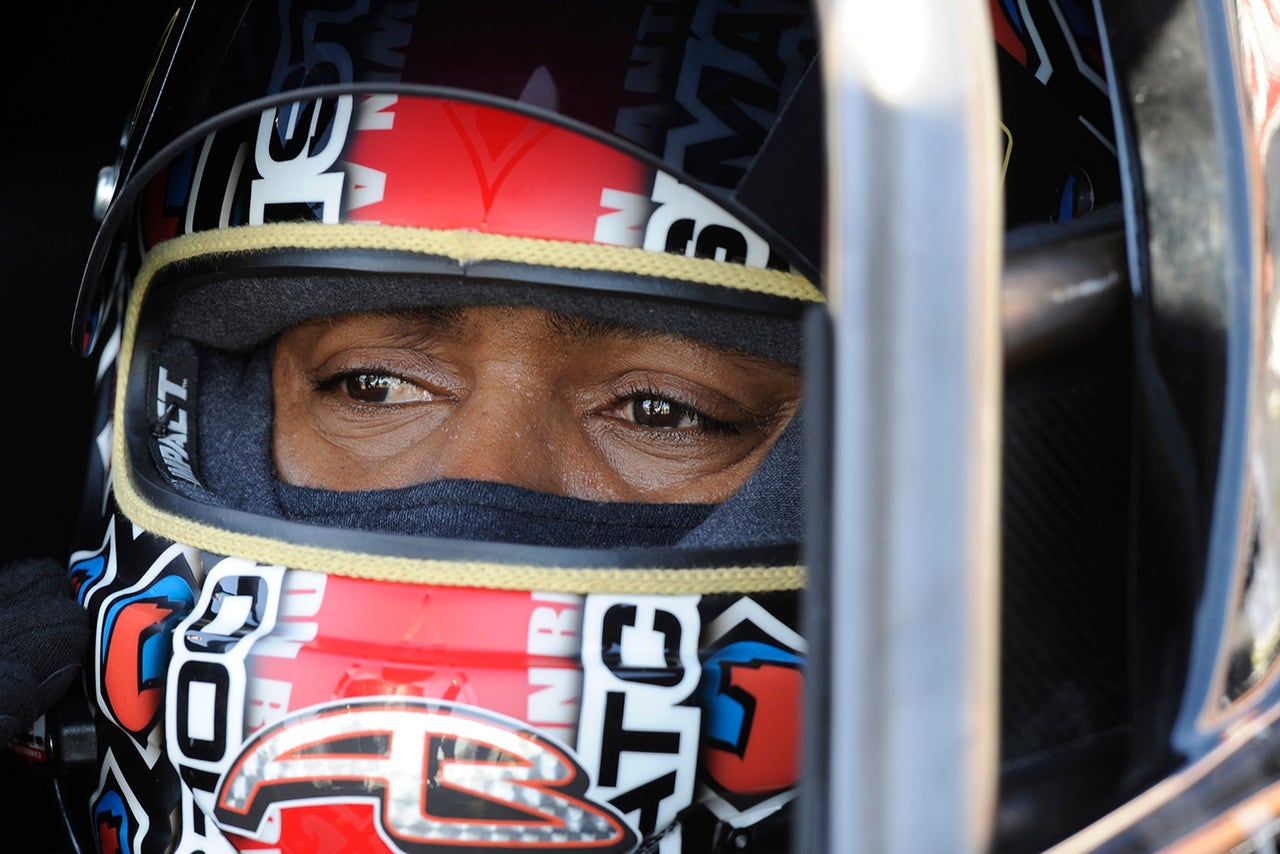 Antron Brown doesn't think twice about his bold statement.
He'd rather crash a dragster at 330 mph than to see someone have to face breast cancer. He's walked away from crashing his race car time and time again, but for breast cancer victims the track record isn't as successful.
"I knew the risk involved in doing what I do," Brown said without hesitation. "To see somebody living their life normal day-to-day, just to be told, 'Hey you have cancer.'
"Their only way to fight cancer is to take it one minute and one day at a time; and every blow. You've literally got to fight. It's just a crazy situation to see somebody where it makes them so vulnerable to everything that's around them and it breaks them down. It's not just physically, but emotionally and spiritually. The biggest thing that cancer does to so many people is it just sucks and drains the life out of them."
Starting this weekend, Brown, the defending NHRA Champion, will be the front man for sponsor Matco Tools' "Tools for the Cause" in bringing awareness to breast cancer.
This year's "Driven by their Strength" will be the campaign to support breast cancer research resonated to drag racing fans at 330-miles per hour throughout October.
Brown understands the unforgiving nature of breast cancer as he's watched two relatives fight the fight.
"My Aunt Ruth [Henderson] had breast cancer before they had all the modern treatment," Brown said. "Back then they just cut everything out and just keep on cutting until they got it all. She had numerous surgeries that she went through and was very fortunate to have survived breast cancer.
"Then my mother-in-law Linda [Matranga], she went through breast cancer, and she went through all the treatments where she lost her hair and went through a double mastectomy. It hit close at the family; very close to home. To go through it two times with somebody really close to my family, it really breaks you down. It's one of those deals where you can just be there as support, as a support device. And being there and just hugging and rubbing them, and just seeing them going through something so tragic in life. You know what I mean? It's a tragic battle that they go through. They go through so many different circumstances where you are just there, but feel like you're helpless."
Brown, the two-time and reigning NHRA world champion, will reveal an all-new paint scheme on his Top Fuel dragster to support Breast Cancer Awareness month in October beginning with this weekend's NHRA Dodge Nationals at Maple Grove Raceway near Reading, Pa. He will also campaign the dragster in NHRA Mello Yello Drag Racing Series events near Dallas (Oct. 14-16) and Las Vegas (Oct. 28-30).
The Tools for the Cause program through Matco Tools has raised more than $700,000 for breast cancer research and awareness since it was launched in 2012.
This year, proceeds from the program will be donated to the Breast Cancer Research Foundation (BCRFcure.org).
The 330-mph dragster will carry the names of 350 breast cancer fighters and survivors.
"It's an honor, and something I'm proud to do," Brown said. "It's something I think that we all have to do. I think it's a necessity where when this time comes up where we do it all year; we should be doing it all year. I think we all should dig in as a whole and do it together.
"To help other people, like these foundations that we're doing it for right now, to actually work for a cure to make people's lives better; that's what it boils down to.
We're able to all come in together and we can actually help hold that table and that support up. With a lot of people doing it together, it makes the load a lot less."
***
Bobby Bennett is the Publisher/Editor of CompetitionPlus.com, a leading independent online drag racing magazine, since 1999. For the latest in dragster news worldwide, visit www.competitionplus.com or follow on Twitter @competitionplus
---