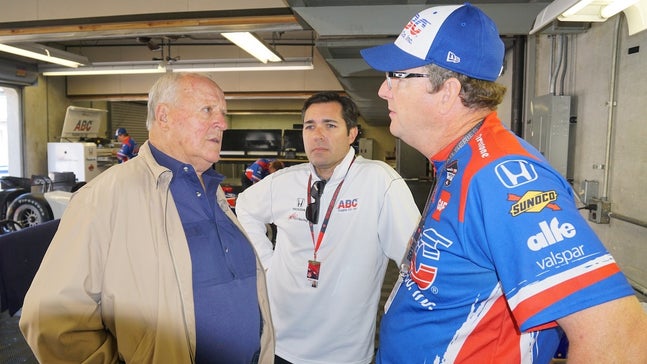 A.J. Foyt returns to famed Indy track months after heart surgery
Published
May. 3, 2015 5:10 p.m. ET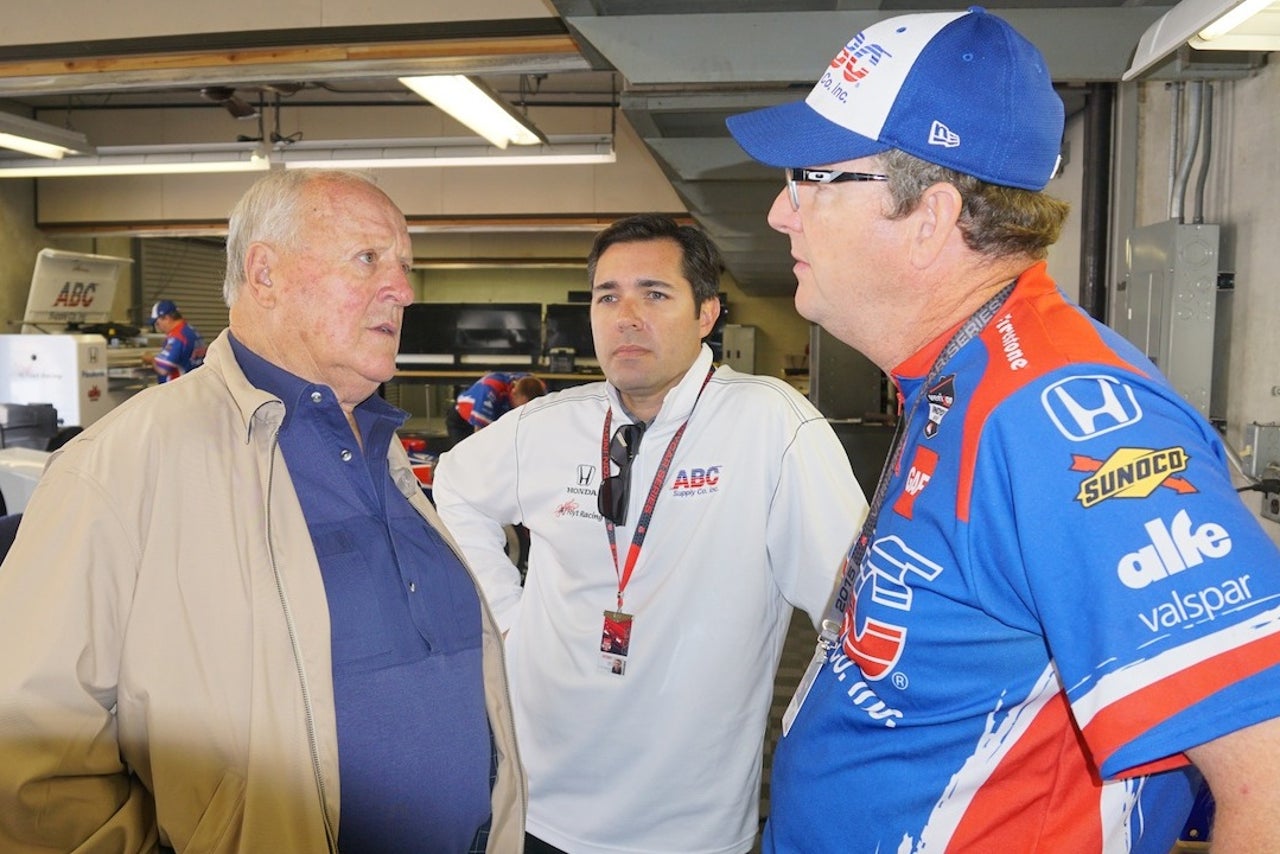 INDIANAPOLIS - It wouldn't be Indianapolis 500 Opening Day without A.J. Foyt. And the first four-time winner of the Indy 500 wasn't going to let a triple bypass procedure on his heart keep him from being at the Indianapolis Motor Speedway on Sunday.
Foyt had triple bypass surgery at Baylor-St. Luke's Medical Center in Houston on Nov. 12.
"My goal was to get here," said the 80-year-old Foyt. "I've been working hard to get here, and I'm going to be here.
"I had my doubts I would ever be back here, and I did everything I could to make it back here. I've had to learn to walk again. I kind of stagger walking sometimes. It looks like I'm drunk, but I'm not."
Sunday was the first day for Verizon IndyCar Series practice for the 99th Indianapolis 500. Originally scheduled as an Aero Kit test, it gave teams a chance to use the superspeedway kits for the first time this season. The Honda and Chevrolet Aero Kits are expected to provide additional performance, and speeds could increase from 3 to 4 mph during qualifications on May 16-17.
"I think the speedway kit is going to be better than the road course kit," Foyt said. "The road course kit is too light, keeps breaking up and has too much drag. They have a long ways to go with that. I think horsepower wise they are fairly close to Chevrolet.
"I think they should have held off and let the teams do more testing because we've spent too much time patching up parts that would break. I don't think Andretti Autosport was a very good test team for the other Honda teams. They should have told everybody."
Foyt has three Honda-powered cars entered in this year's race, including regular drivers Takuma Sato and Jack Hawksworth. Alex Tagliani, who won the pole for the 2011 Indianapolis 500, joins the team for the Indy 500.
Foyt's son, Larry, has taken over the daily operations of the team, and Foyt oversees the entire operation.
"I think Larry has done a great job," A.J. Foyt said. "Last year I put him more in charge, and they did win last year and sat on a couple of poles. He has put some good people together, and I think you will see a turnaround. You have to crawl before you walk, but he is doing a great job.
"Larry knows what this is all about and will do a great job long after I'm gone. His personality with people is a lot better than me by far, so that will make him successful."
Larry Foyt was an IndyCar and NASCAR Sprint Cup driver before he came home to oversee the legendary A.J. Foyt Racing team.
"I'm so glad to have him here, and it really lifts up the whole team," Larry Foyt said. "He just always pulls through, even when he is so sick. You always know A.J. Foyt is going to come through. I knew he would make it. When you look at his career when he had big injuries, his motivation was to get back to Indy. It was the same thing like this.
"Getting ready for Indy is what pushes him. It always has."
Larry Foyt hopes to have a good month of May to make things easier on his father.
"He has enough trust in me now that he knows we can handle it and he doesn't have to be here every minute of the day," Larry said. "He should enjoy it and try to enjoy it while we need him."
When A.J. Foyt drove through the main gate of the Indianapolis Motor Speedway on Sunday morning, the memories of his great accomplishments came flooding back. But one stands out in particular.
"To be truthful with you, it was the first year I came here as a rookie in 1958 and qualified for the race," Foyt said. "That was my big memory. I've had a lot of great memories, but that was my first one, because I always dreamed of racing here."
Fifty-seven years later, Foyt isn't letting time and health keep him from the Indianapolis 500.
**
Be sure to catch Bruce Martin's Honda IndyCar Report on RACEDAY on FOX Sports Radio every Sunday from 6-8 a.m. Eastern Time.
---