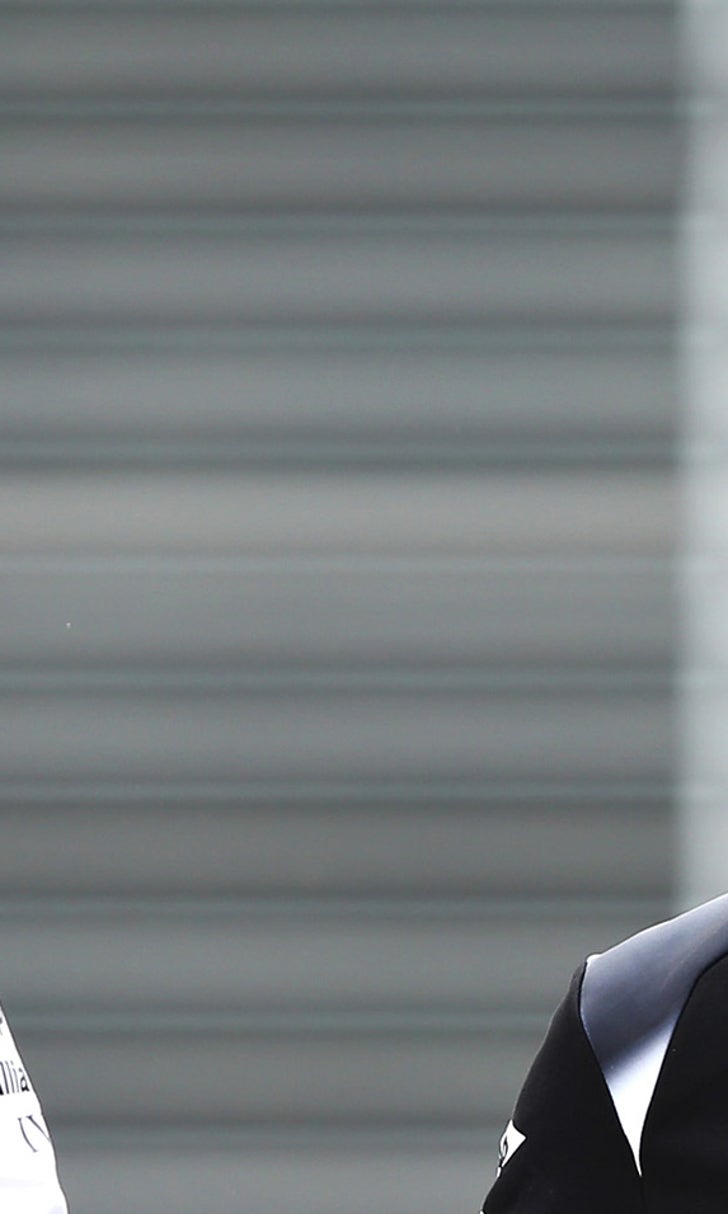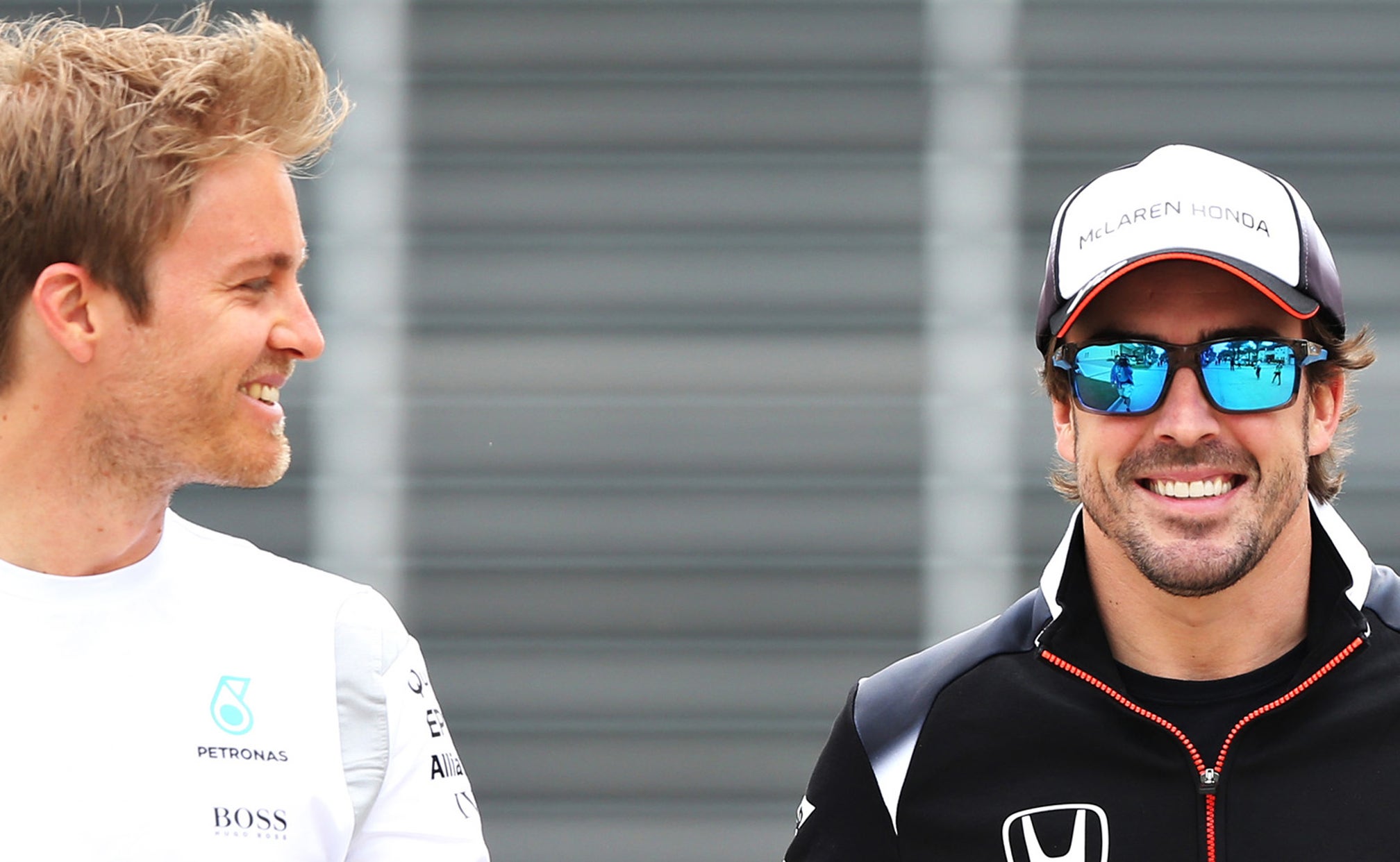 2017 could see Nico Rosberg in Ferrari, Fernando Alonso in Mercedes
BY foxsports • May 19, 2016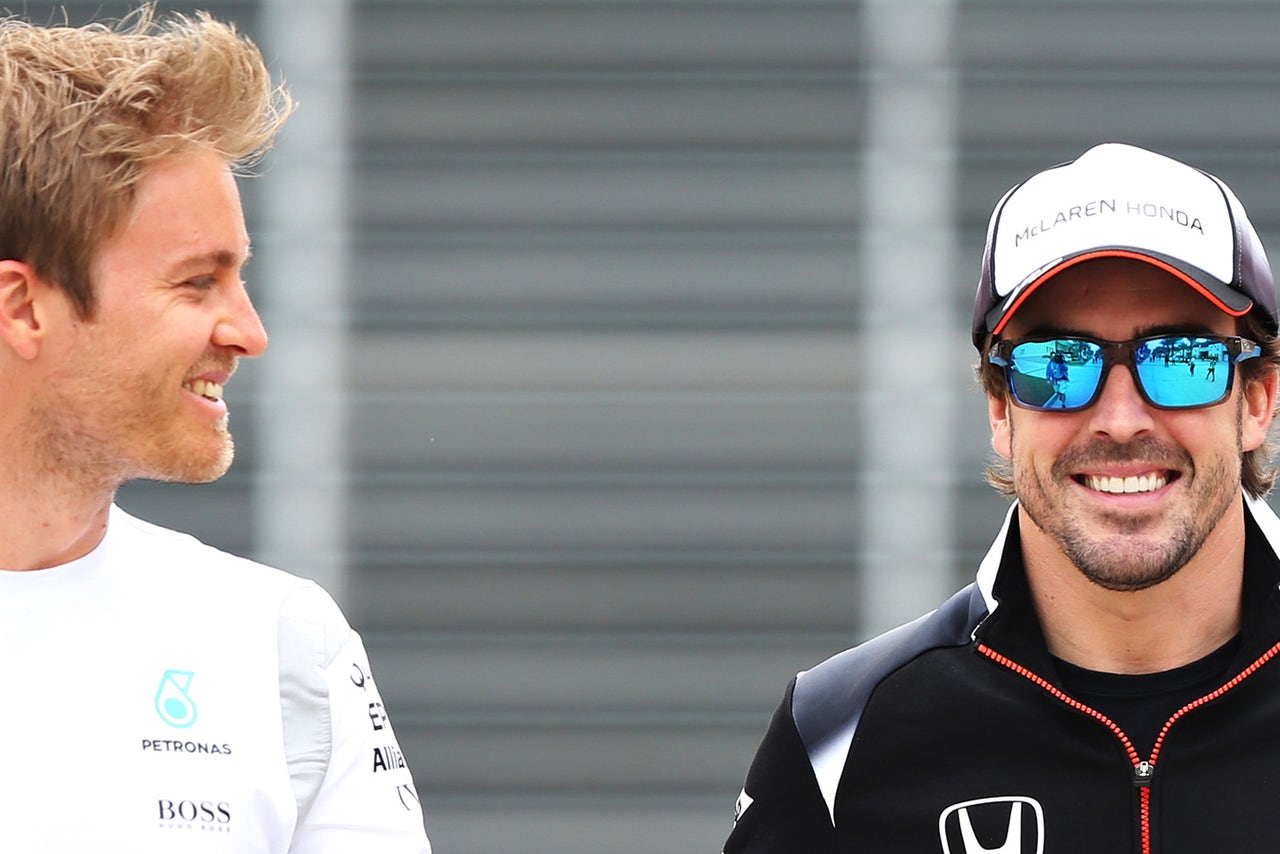 The big rumor swirling in F1 circles at present is whether Nico Rosberg is really contemplating a switch from Mercedes for 2017.
Italy's Corriere della Sera claims talks between the championship leader and Ferrari are underway.
When asked about that as he departed the Barcelona test, Rosberg said: "I feel very good at Mercedes, but let's see what the future holds."
A move to Ferrari would create a German "super team" at the very Italian Ferrari, and Rosberg said his relationship with Sebastian Vettel is "normal."
It is probably better than his current relationship with Lewis Hamilton, particularly after their first-lap crash in the Spanish Grand Prix.
"It's always hard when you're fighting for the championship for three years," Rosberg explained.
"On the other hand it's fun too because we push each other. Sunday of course didn't go well, but our relationship will remain the same as before," he is quoted by the Finnish newspaper Turun Sanomat.
The German, whose seven-race winning streak ended in Barcelona, is reportedly out of contract at the end of the season.
But Dieter Zetsche, the chairman of Mercedes' carmaker parent Daimler, declared at Barcelona at the weekend that "Both drivers are under contract for the forthcoming season."
In fact, that might not be quite true, with team boss Toto Wolff indicating there is still some negotiating to do.
When asked about Fernando Alonso's recent claim that he almost switched to Mercedes at the beginning of last year, Wolff answered: "Fernando explored his options and one of them was Mercedes.
"He spoke to us, but we could not negotiate as we promised Lewis that while we tried to renew his (Hamilton) deal we would not talk with other drivers and we did not," Wolff told the Spanish newspaper El Mundo.
"Fernando is one of the best drivers in history and I like his character, but our priority now is Nico.
"If he (Rosberg) does not want to renew, then we will consider other options, like Fernando. His (Alonso's) age is not a problem -- his speed and his motivation are still there," he added.
---