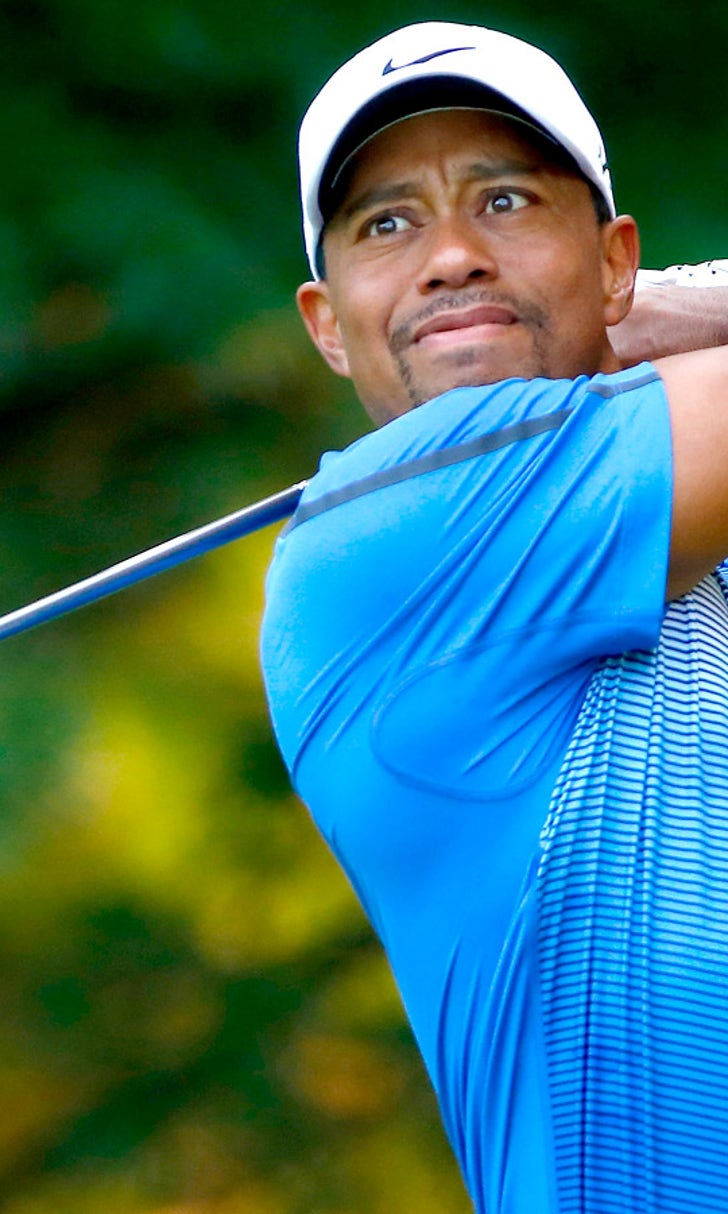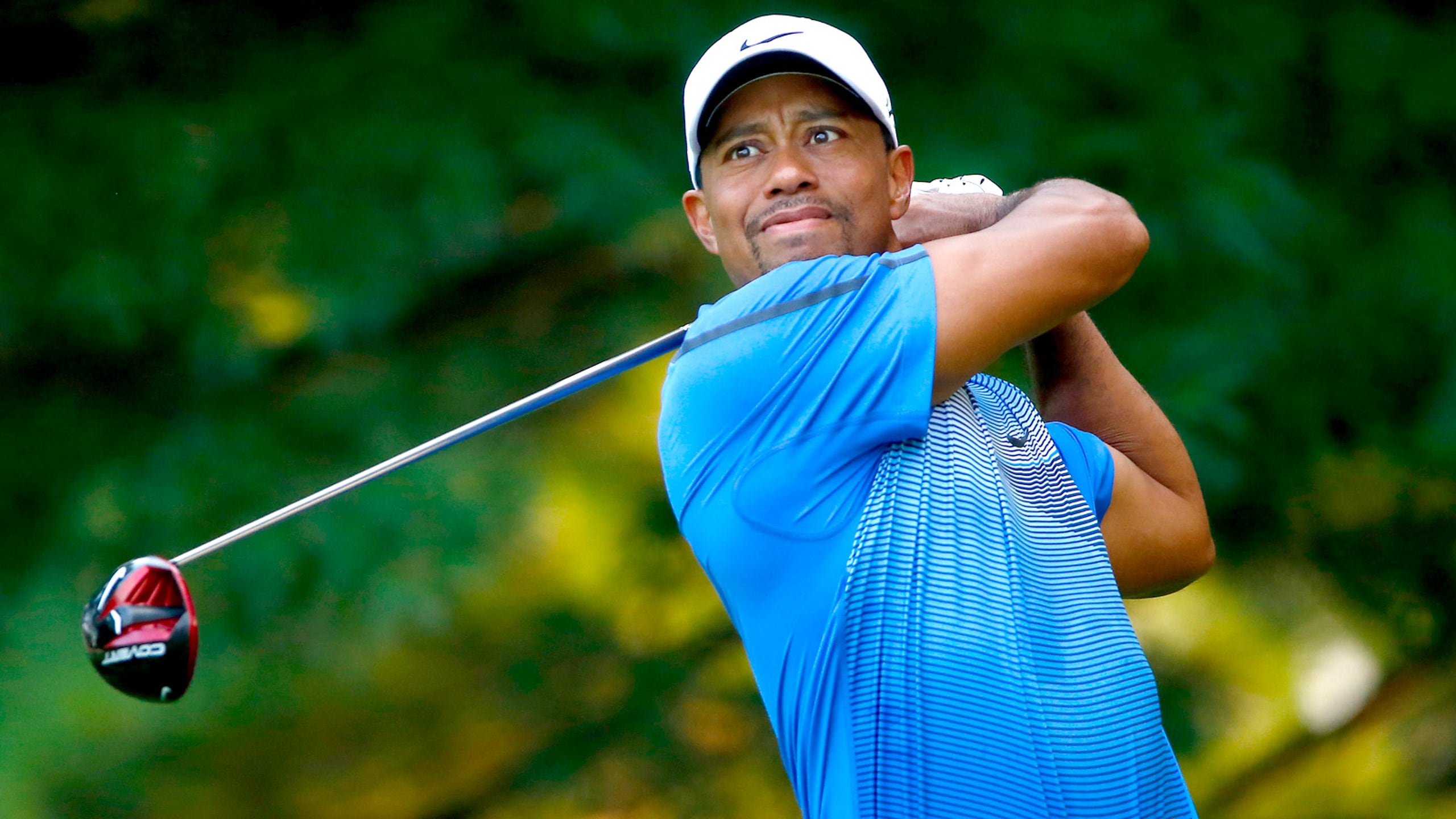 Woods goes to old driver without new results at Firestone
BY foxsports • August 2, 2014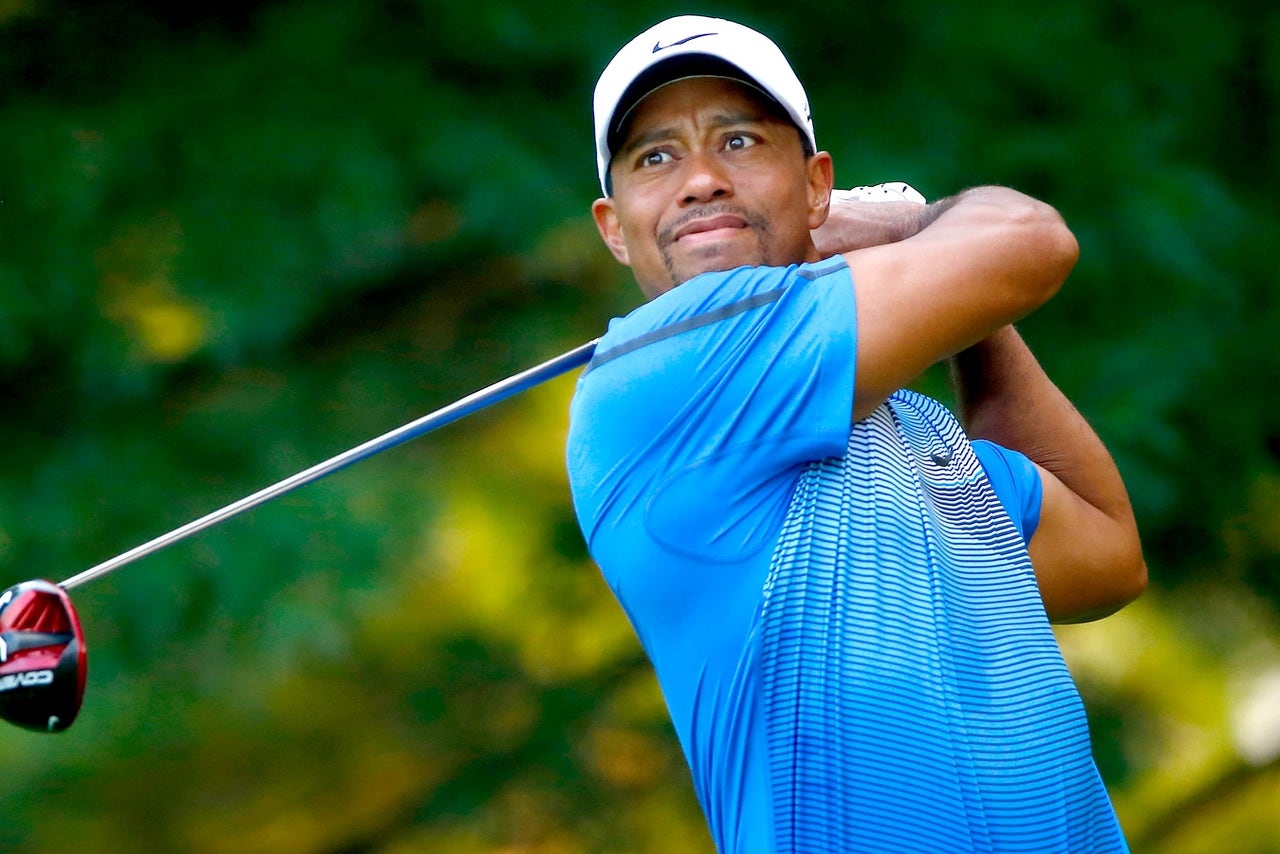 Tiger Woods went back to the driver he was using last year, except that it didn't help. He hit only six fairways Saturday -- up from four fairways on Friday -- and made only one birdie in a round of 72 that left him no chance of defending his title.
Why the change? Apparently, it's mainly about weightlifting.
The old driver has a lighter shaft, and while Woods likes his new driver, he didn't want to put in a new shaft and tinker with the club.
"I figured the lighter shaft should help me out a little bit, get some speed back, because I'm just not quite as explosive as I need to be," he said.
Woods has used words like "explosive" and "speed" since his return from back surgery at Congressional the last week in June. That relates to his training.
"I haven't done any explosive lifting," Woods said. "I haven't done any of my fast-twitch stuff yet. As soon as I start doing my fast-twitch stuff, I can get my speed back up and then I can go back to my old driver."
Woods had said at the British Open two weeks ago that he was "stronger, more explosive the more days I played," explaining why it was helpful to return earlier than expected at Congressional.
"I'm getting stronger, I'm getting faster, I'm getting more explosive," he said at The Open. "That ball is starting to travel again. And those are all positive things."
So when can he start the explosive lifting?
"When my doctors say I'm ready for it," Woods said. "You don't want to do two things at once. I'm hitting the golf ball and then they'll still want to burn the candle at both ends by doing fast-twitch, explosive lifting and all my agility stuff I've been doing for years. Can't burn the candle at both ends right now."
RORY & JACK: Rory McIlroy met with Jack Nicklaus after the Memorial to talk about golf and business, and Nicklaus said he shared a few thoughts he had about McIlroy's swing. Nicklaus said he thought he could see elements of what they talked about at the U.S. Open and the British Open.
What was the swing tip?
"I'll let him talk about that," Nicklaus said last week. "Whether I helped him on that, I don't know. I don't really wish to take credit unless he wants to give it to me, but I don't know whether that's the case or not."
McIlroy said the tip is something he had been working on all year, though coming from Nicklaus was memorable -- and amusing.
"He got up out of his seat and started giving me this lesson," McIlroy said Saturday. "And his hip creaked. It's like the funniest thing. It was a good moment. It's nice that he takes an interest in my game. It really is cool, and it's nice to be able to talk to him about those sort of things."
REALISTIC MICKELSON: Phil Mickelson is suddenly a lot more realistic about the state of his game.
Mickelson has been saying all summer that he feels his game has been close, even though the results don't bear that out. Since his runner-up finish in Abu Dhabi to start the year, the five-time major champion has not registered a top 10. His best finish in a major this year was a tie for 23rd at the British Open.
Even after a 69 in the third round at the Bridgestone Invitational, Mickelson was hardly impressed.
"I thought I was closer than I am," he said. "My first two rounds showed me I'm not as close as I thought I was. Today was a good round, but still, conditions are easy. Good rounds in the mid-60s, and I'm barely getting under par."
Mickelson is No. 10 in the Ryder Cup standings, trailing Patrick Reed. And Reed was well ahead of him at Firestone.
Ryder Cup qualifying ends after the PGA Championship. Mickelson was the 36-hole leader at Valhalla in 1996 at the PGA. He played reasonably well in a U.S. victory at the Ryder Cup at Valhalla in 2008. He loves Jack Nicklaus designs.
But he suddenly wasn't as optimistic about his game. He is mostly bothered by his short irons, typically his strength. Is there enough time to fix that?
"It would be out of nowhere for me to play well," Mickelson said in another blunt assessment. "You just never know."
That much is true with Mickelson. He is as unpredictable as any golfer. In 2005, he won the BellSouth Classic in late March, and then didn't seriously contend in another tournament for more than four months. He showed up at Baltusrol and won the PGA Championship.
BUBBA BASH: Masters champion Bubba Watson wasn't having the best day. He made two late bogeys for a 73 and was well off the pace.
But he sure put on a show.
Watson smashed his tee shot on the 659-yard 16th hole so far that he had only a 5-iron for his second shot. The drive caught the ridge just right and when it stopped rolling, Watson had the longest drive on the PGA Tour this year at 424 yards. That was 123 yards beyond Woods' drive, although Woods hit a TV tripod.
Watson's drive was so big that Zach Johnson and two caddies waited behind the 16th green when they realized that the ball in the fairway was Watson's drive, not his second shot. "Better not be short," Johnson said.
Alas, he was. Watson's shot hit the bank and rolled back into the water -- not because of the club, but a slight miss with the swing.
But what a drive.
---