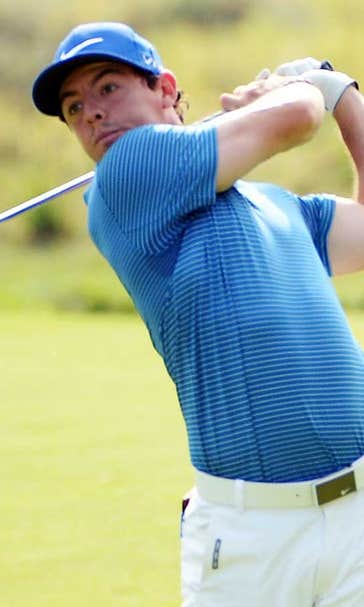 With Rory near top, Deutsche Bank field poised for Mac attack
August 31, 2014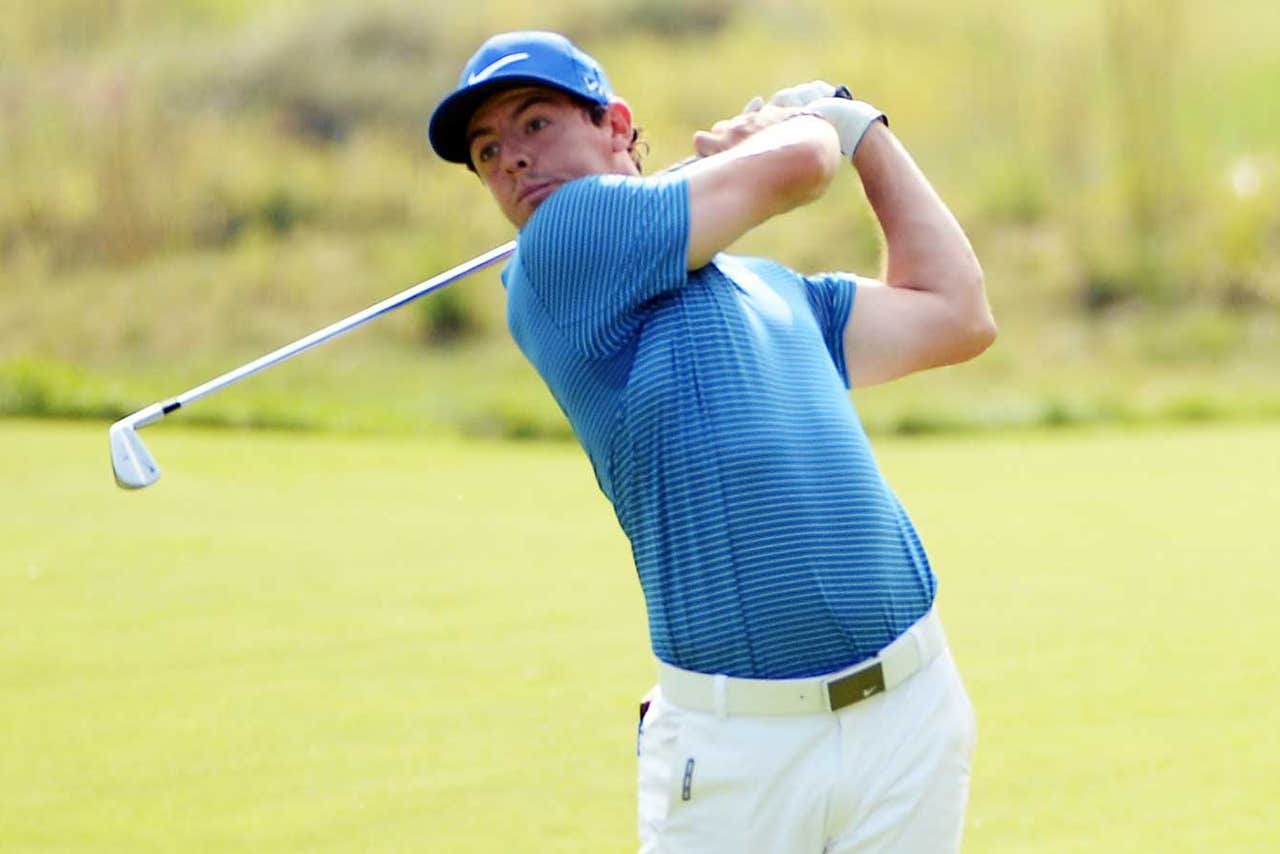 The leaderboard is jammed at the Deutsche Bank Championship, with nine players within four shots of Russell Henley's lead as we head to what could be a memorable Labor Day shootout, but there's only one man with a target on his back: That would be World No. 1 Rory McIlroy. After giving the field a breather at the Barclays last week, he's back in the hunt, poised to pounce and take home another big title in what has been an incredible stretch of golf.
In his day, Tiger Woods held a great advantage over other players in that when the heat dialed up highest, he was the man most accustomed to it, and he performed accordingly. That's the situation with McIlroy these days, who in recent weeks has converted important Sundays into victories at the Open Championship, WGC-Bridgestone and the PGA Championship.
"I've been in this position quite a lot recently," said McIlroy, whose run has been reminiscent of his 2012 autumn, when he won the PGA before adding playoff victories in Boston (Deutsche Bank) and Chicago (BMW) on his march to the Tour Championship and the Ryder Cup.
"I've been in this position quite a lot recently," he said. "So I know how it's going to feel tomorrow. I know what's going to happen out there. And yeah, I've played well and I've made it through the year, and hopefully tomorrow will be no different."
McIlroy made seven birdies against no bogeys in his Sunday 64, which tied the day's low round with Chris Kirk, who played alongside him. (The two are paired again in the penultimate group Monday.) McIlroy will start the final round two shots behind Henley, who has a one-shot lead on Billy Horschel. The two front-runners have three victories between them -- the same amount that McIlroy has in the last month.
Kirk, who has known McIlroy for some time, held his own Sunday, matching McIlroy birdie for birdie when he closed with two on the final two holes.
"For someone like me, I have to definitely make sure I don't get caught up in watching him," Kirk said. "He'll out-drive me by 30, 40 yards sometimes and hit these ridiculously high iron shots. But thankfully I was able to just not pay too much attention to it and just play my own game and hit plenty of good shots myself."
Much has been made of McIlroy's driving prowess in this great stretch of golf, but that hasn't been his best suit this week. In fact, he has hit only 23 of 42 fairways, which ties him for 70th in the field. Sunday, it was his iron play that carried him. He hit 15 greens and hit the ball close to the flagstick on numerous occasions, including kick-in-length birdies at Nos. 15 and 16, nearly acing the latter with one of his better shots of the afternoon, a 9-iron shot held up against the wind.
"Whenever you're hitting iron shots as close as I was on the back nine," McIlroy said, "you don't really need to putt well."
He left the course somewhat disappointed that he did not capitalize at the par-5 closing hole, where he was through the green in two but failed to make birdie, his final 10-footer grazing the edge. But these days, there aren't too many shots he is leaving on the golf course. In 19 rounds on the PGA Tour since the U.S. Open, he is 63 under par, and McIlroy has shot in the 60s in 14 of those rounds. Furthermore, he's in great position to move back atop the FedEx Cup playoff race.
"It's my job to go out there and shoot good scores," he said. "I'm not getting too excited about it. ... I've got a lot of work to do tomorrow if I want to try to win this tournament. I wouldn't say it feels easy, but it feels ... it's what I'm trying to do."
Yes, Rory is on a roll. Sunday marked the fifth time in 15 trips around TPC Boston that he has carded 65 or better; more fireworks are expected Monday. And most everyone else is on alert to move out of his way.
---