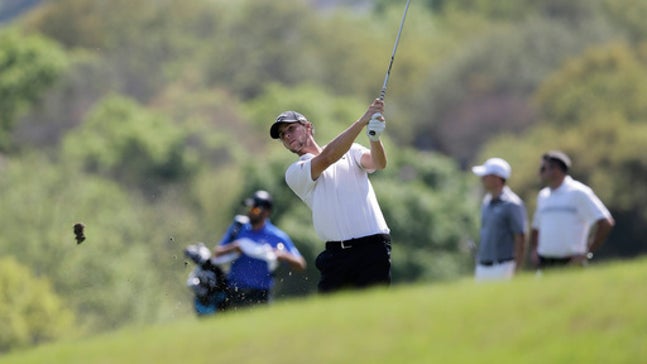 Watney to sit out rest of the year with ailing back
Published
Mar. 22, 2016 11:03 p.m. ET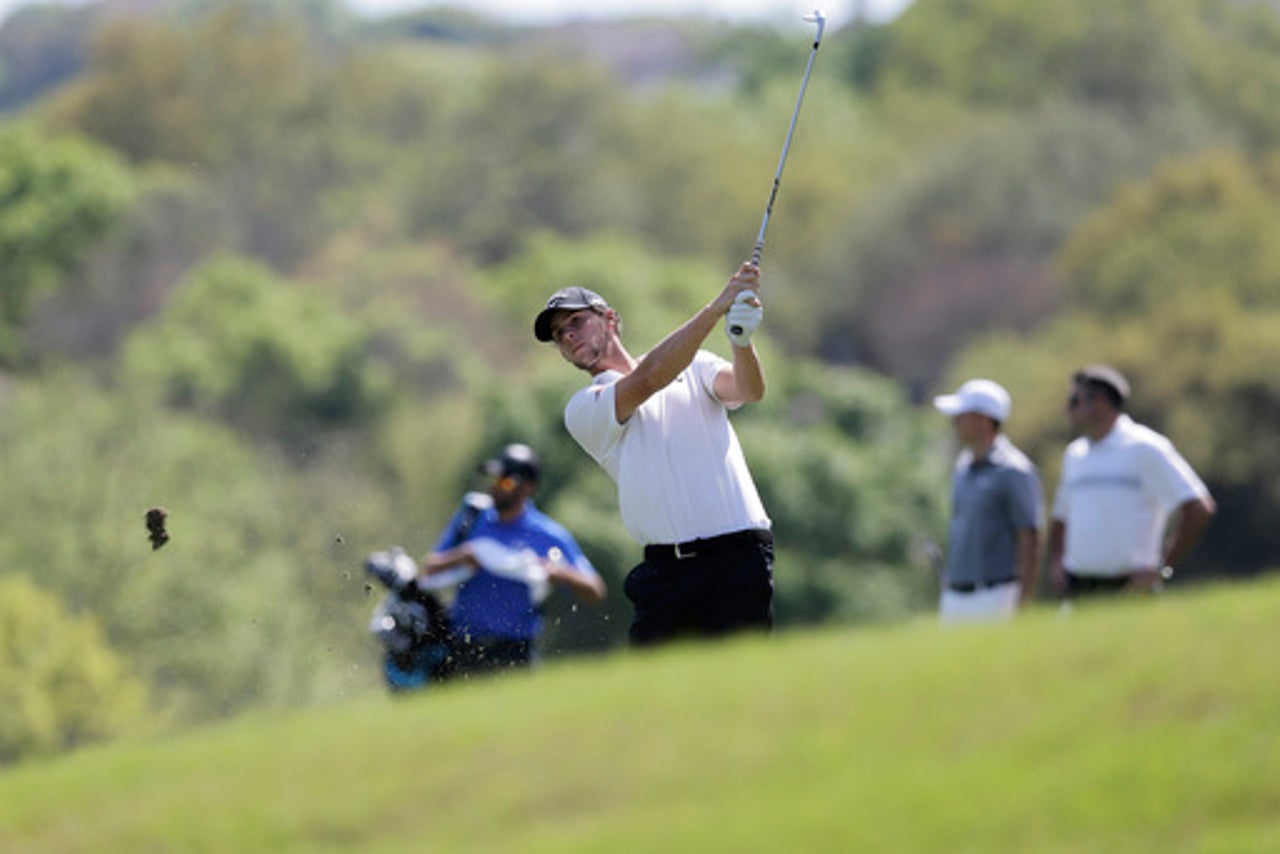 AUSTIN, Texas (AP) A month break to let his back heal has turned into much longer for Nick Watney, who says he is done for the rest of the season.
Watney, whose six PGA Tour victories include a World Golf Championship and a FedEx Cup playoff event, has a herniated disc in his lower back. He thought the best-case scenario would be to return toward the end of the Florida swing, except that it's not getting better.
''I just don't want it to turn into a chronic thing and have it every few years,'' Watney said over the weekend from his home in Austin.
''I'm rehabbing. But I don't want to have surgery, and that's part of the reason I'm going to take the year off. I just want to rehab and get everything sorted out.
''I've never had to sit out this long, and so it stinks.''
Watney has tried to stay busy at home. He has two children, 2 and 8 months, which occupies most of the time. Still, a small measure of boredom is creeping in.
''I'm changing a lot of diapers,'' he said. ''I'm loving the basketball on all day. But it's hard, because I like to do something active, but I don't want to be too active. And I don't want to get into the markets, because I'm not very good at it.''
In the meantime, being out for two months already has made him lonely for PGA Tour life. He hopes to get out to the Dell Match Play for at least one day just to see some friends that he has missed, such as Bill Haas.
''I might come out Wednesday and see how it goes,'' he said. ''I want to see some people, but I don't want to bug them.''
Watney last played in the Farmers Insurance Open the last week in January. He has not had a top 10 since the AT&T Byron Nelson in May.
---
MASTERS DINNER: Masters champions will have Texas barbecue on the menu at Augusta National.
The confusion was over what brand.
Ben Crenshaw, a two-time champion who leads the conversation at the dinner, said Monday night that Spieth had chosen Salt Lick Barbecue to be service. Crenshaw called it a ''great choice from right here in Austin, Texas.''
This is where Spieth went to college. But that's not to say it's where the barbecue is being prepared.
''I didn't select Salt Lick. I don't know where that was spread from,'' Spieth said Tuesday. ''Augusta National always makes the meals. So they asked,' What do you want to have for your meal?' and I said I'd love to do some Texas barbecue. So they kind of go out and search for a way to make it based on popular places. I'm not sure what it's exactly going to be. It's going to be Texas barbecue. I'm pretty excited for it.''
Wherever it's from, Crenshaw is sure to enjoy it. He hosted his first dinner in 1985 and said food was based on what Augusta National had on the menu.
''I think it started very soon after that the champion, got to pick his own menu,'' Crenshaw said. ''So it gave a real personality to the player.''
---
MICKELSON'S BACK: Phil Mickelson is back in the Match Play for the first time in five years.
Part of it was Mickelson wasn't a fan of the Arizona courses where the tournament was held for eight years. And there were times when the Match Play was the same week as spring break for his children.
But he can expect to stay longer than usual. Mickelson has played on Friday at Match Play only twice in the past 10 years. Now there is a round-robin format for group play, meaning he is guaranteed to play at least three matches.
''And I think that's a good thing for the field,'' he said.
Mickelson played a practice round at Austin Country Club on Tuesday. He thinks his game is sharp. It's his course knowledge that's lacking.
''Nobody is going to be really sharp on the golf course,'' Mickelson said. ''But I don't feel as prepared as I like heading into a tournament. But my game feels sharp, it's the course knowledge that isn't quite sharp.''
---
SPIETH AND PIETERS: Jordan Spieth's career took a brief detour thanks to Thomas Pieters.
They played a practice round late Tuesday afternoon at the Match Play, and it brought to mind one of their many encounters as amateurs. This was the first round of the U.S. Amateur at Cherry Hills in 2012. Pieters holed out for a 2 on the opening hole and went on to win on the 18th hole. Pieters then was eliminated in the second round.
''I remember thinking that if I do well here, I'm turning pro,'' Spieth said.
Because he lost, he called up Texas coach John Fields and asked if he could return to the Longhorns for the first semester of his sophomore year. If he had turned pro, Spieth would have had four tournaments in the fall to try to get his card, and then Q-school.
He played one more semester, went to Q-school and didn't get out of second stage. He still turned pro, and it worked out for him.
---
MASTERS FIELD: This is the final week to get into the Masters as top 50 in the world ranking, presenting a great opportunity for seven players at the Dell Match Play.
Those not yet eligible are Jaco Van Zyl (52), Rafa Cabrera-Bello (54), Thomas Pieters (57), Marcus Fraser (62), Matt Jones (63), Patton Kizzire (65) and Thorbjorn Olesen (66). It's not as simple as just winning their groups to get to the round of 16 because everyone else from the top 66 in the world also is at Austin.
The winner of the Puerto Rico Open does not get an invitation to the Masters, and the field is so weak that it would appear no one can move into the top 50.
The last chance after this week is to win the Shell Houston Open.
Either way, this likely will be the smallest field at Augusta National since 90 players competed in 2006.
---
DIVOTS: During his time away to rest a back injury, Ryo Ishikawa got married. Ishikawa has not played since the Phoenix Open. He says he is not sure when he will return to competition. ... Rory McIlroy had a career-high six double bogeys at the Arnold Palmer Invitational. ... Ben Crenshaw played the Masters for the final time last year. He said he might play nine holes of a practice round during the week. ''I don't know if I can play more than that,'' he said. ... Lydia Ko was runner-up last week on the LPGA Tour, allowing her to move into No. 50 on the career money with $5,248,957, moving past Michelle Wie.
---
STAT OF THE WEEK: Phil Mickelson and Lee Westwood are the only players at the Dell Match Play who played in the inaugural event at La Costa in 1999.
---
FINAL WORD: ''I feel like everyone gets upset at me when they play match play against me. I don't give away too many putts.'' - Jason Day.
---