Sergio Garcia saves a bird during his final round at the U.S. Open
Published
Jun. 19, 2016 5:33 p.m. ET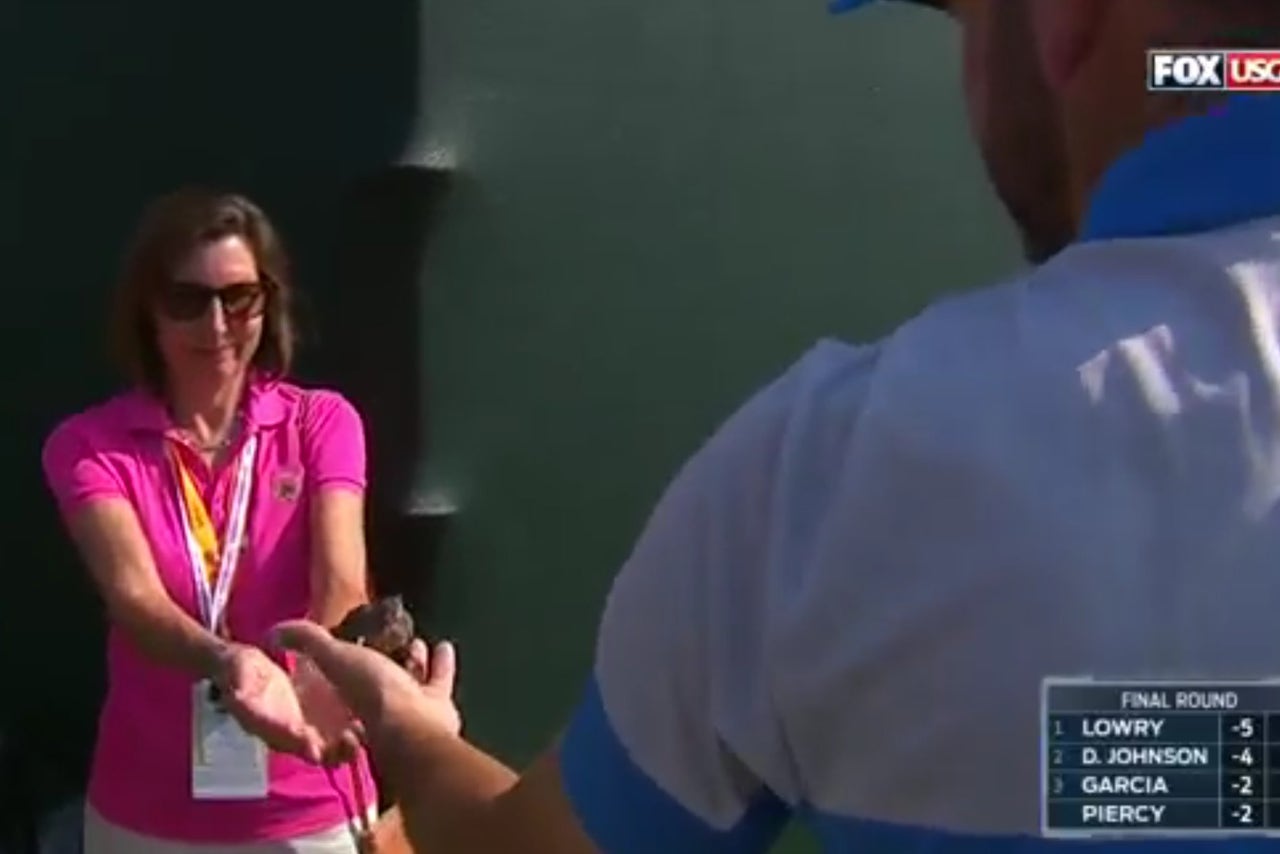 Sergio Garcia put himself in contention to win his first career major championship with three birdies over his first nine holes Sunday, but he wasn't too zoned in not to notice a baby bird stuck on the ground in a heavily traveled walkway. 
Garcia hit his tee shot at the par-3 8th hole into a greenside bunker, but holed his shot out of the sand to immediately atone for a bogey at the seventh.
As he was walking off the green, Garcia picked up a tiny bird and handed it off to a marshall. 
---