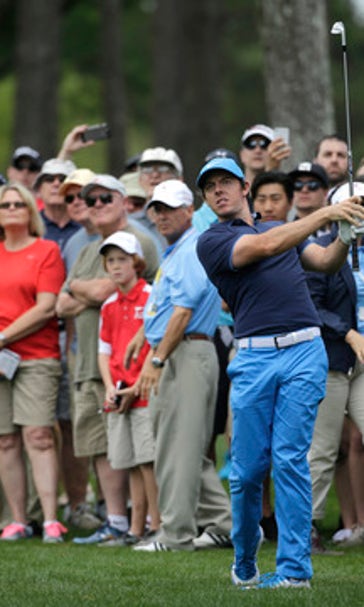 McIlroy aims for 1st PGA Tour win of year at Wells Fargo
May 4, 2016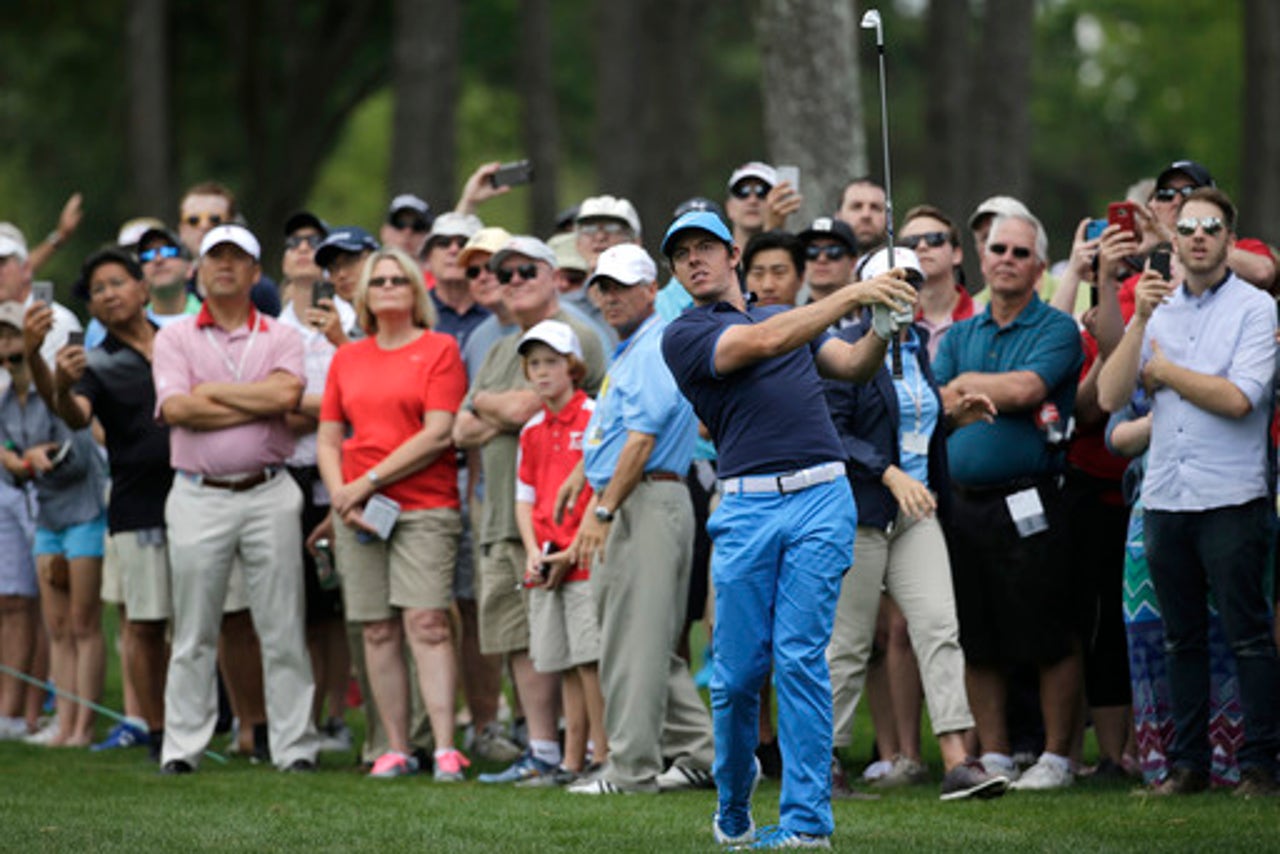 CHARLOTTE, N.C. (AP) Rory McIlroy is confident a return to one of his favorite golf courses will end his winless streak on the PGA Tour.
It may be hard to fathom, but it's been a full year since the world's No. 3-ranked player last won on tour. McIlroy's last victory came here at the Wells Fargo Championship last May when he obliterated the field by seven shots to become the tournament's first two-time winner.
Despite shooting a tournament-record 21-under 267 here last year, McIlroy was never able to carry that momentum over to the rest of 2015 except for one win on the European Tour.
''I do feel as if this is my best chance to get that first win'' of the season, McIlroy said Wednesday. ''The golf course sets up well for me and it's a very fair test. You hit good shots and you get rewarded.''
Everything seems to be pointing toward this being a strong week for McIlroy.
Not only does the Quail Hollow Club benefit players like McIlroy who are long and accurate off the tee, but his confidence here is off the charts. McIlroy's third-round 61 last year set a course record and made for a drama-free Sunday as nobody else in the field was close enough to mount a challenge.
''The positive vibes and the memories I have had here, that really helps,'' said McIlroy, who turned 27 on Thursday. ''Remembering the great shots I have hit on some holes and the great putts I have holed when I needed to, all of those things combined - it is just a place that I feel very comfortable. I feel like I have to play pretty badly not to shoot a good score.''
It doesn't hurt that the world's top two golfers - Jordan Spieth and Jason Day - aren't playing here this week.
The fact that the course is saturated this week and balls simply aren't rolling much in the fairway only further playing into his hands since he's traditionally so long and accurate off the tee.
Rickie Fowler, who won here in 2014, said he's confident McIlroy will be in contention this week.
''The length is a premium this year here more so than others,'' Fowler said. ''If you can drive it a little further than other people and keep it in the fairway and have a shorter club it definitely helps here. If Rory drives the ball well this week, he will play well as he has done here multiple times.''
McIlroy's game seems to be rounding into form after a slow start to the season. Since failing to make the cut at the Honda Classic in February, he's finished in the top 10 in three of the last four tournaments.
While Wednesday's practice round marked his first since the Masters in early April, McIlroy has spent long hours working on his swing. He said he's worked out some kinks that have led to some inconsistent rounds like the wild 77 he shot in the third round at Augusta National that took him out contention to win another green jacket.
''I wasn't really happy with my swing,'' McIlroy said.
The rest of the field clearly views McIlroy as the player to beat this week at the Wells Fargo Championship.
Jim Furyk, who is playing in his first PGA Tour event since last September due to a wrist injury, said the Quail Hollow Club course is set up perfectly for the kid from Northern Ireland.
''The golf course plays very right to left and that's his game,'' Furyk said. ''He hits it hard and long and this is a big golf course. So I can see him being very, very comfortable here.''
---