PGA Tour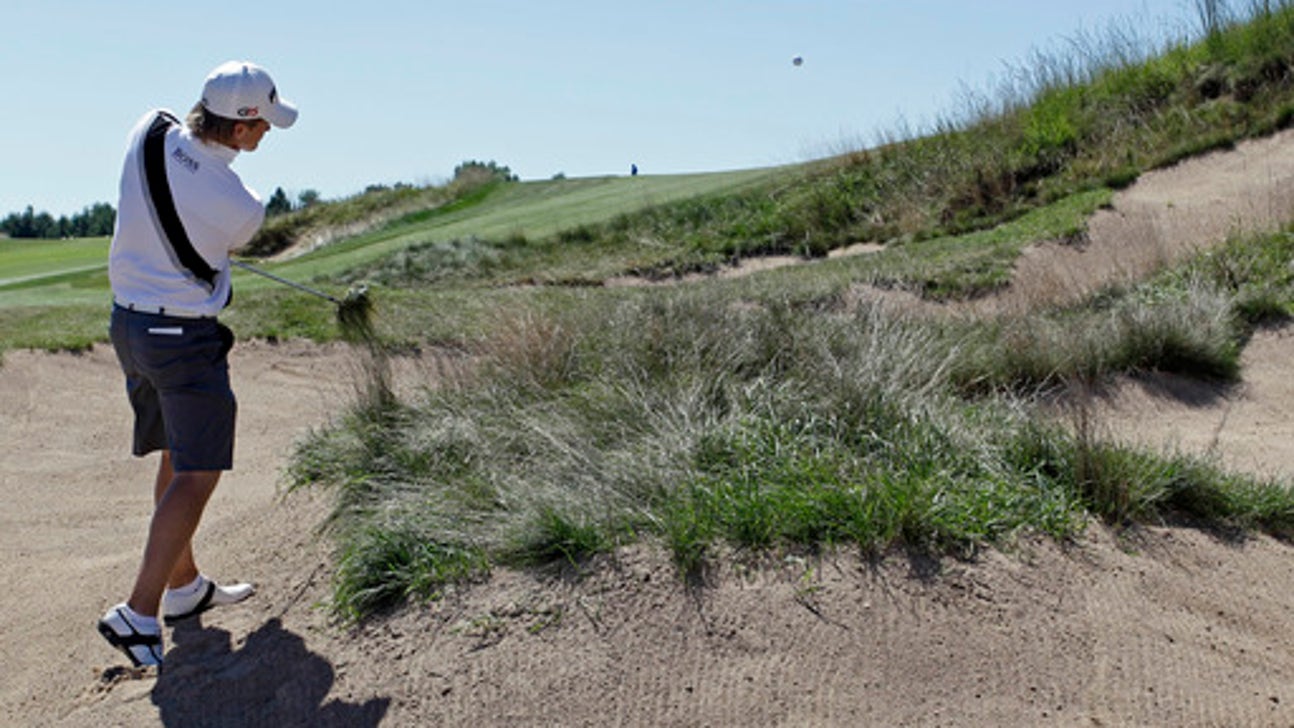 PGA Tour
Making of US Open course: Death, intrigue shadow Erin Hills
Updated
Mar. 4, 2020 7:22 p.m. ET

The man who first imagined the grassy Wisconsin cattle farm as a potential piece of the U.S. Open's hallowed history will see that vision come to life this week.
Steve Trattner will be watching on TV from his prison cell, 40 miles away from Erin Hills.
Trattner, 55, is the onetime software programmer whose passion for golf led him to call a Milwaukee-area millionaire businessman, Bob Lang. He persuaded Lang to look at the farm on what's known as the Kettle Moraine, a land formation in east-central Wisconsin shaped thousands of years ago by buried glacial ice.
Lang, who had long dreamed of building a golf course, fell in love with the location and bought the territory, but would go on to lose millions in developing and eventually being forced to sell the 11-year-old layout.
Through all that, Lang and Trattner fulfilled their mission of building a course to host a U.S. Open. And the existence of Erin Hills puts to rest the notion that a major championship course needs decades' worth of golf stories to enjoy a rich history.
''It was as close to an obsession as there can be for him,'' Trattner's attorney, Lew Wasserman, said of his client's devotion to the golf course. ''It was his life.''
But only seven months before Lang - cash strapped and in need of revenue - rushed the course to open to the public in 2006, Trattner pleaded no contest to first-degree reckless homicide for killing his wife, Sin Lam. He is serving a 35-year prison sentence.
Trattner is currently appealing his plea , arguing he was not properly represented in his earlier hearings. Wasserman argues much of the evidence was mishandled or omitted.
The attorney says he finds it ''sadly ironic'' that at the time of his sentencing, Trattner, who worked part-time as Erin Hills project manager with a salary of $2,000 a month, was ''portrayed as being this kind of bum who was puttering around with this land near Holy Hill.''
''If you're a judge, sitting up there with this guy sitting in front of you, and you see his wife who was supposedly strangled to death for no reason, you're not going to care about some golf course that nobody knows about,'' Wasserman said.
According to the criminal complaint and other court documents along with testimony from authorities:
-Trattner told police he was in the couple's kitchen on the night of Jan. 3, 2006, when Lam told him she wanted a divorce.
-Trattner grabbed his wife by the shoulders, and she hit him on his chest. He threw her against the cabinets, banged her head on the floor 10 to 20 times and punched her face. He ''used his hands around her throat until she stopped moving,'' the complaint says.
-Trattner covered Lam's body with a blanket and left her lying on the floor.
-Trattner went to bed, and woke up the next day to get the couple's two children ready for school. Not until that afternoon did he call the police.
-Trattner told police he placed sleeping pills next to his wife's head to make it look as if she had committed suicide.
Wasserman said Trattner's attorney at the time failed to include many of the details of the crime scene to the sentencing judge. Wasserman describes a disintegrating marriage between Trattner and Lam, and escalating tension at home that turned into a physical altercation. Wasserman said there's evidence that Lam had reached for a butcher block filled with knives before Trattner strangled her.
''Is this a case of perfect self-defense? Maybe not,'' Wasserman said. ''But that's not the issue. We're not dealing with a jury's verdict. We're dealing with whether he was properly advised to enter a plea for first-degree reckless homicide.''
The Waupaun Correctional Facility at which Trattner is incarcerated denied The Associated Press a phone interview with the inmate, citing ''concerns about the impact on the victim's family.''
But in previous interviews, Trattner has said he'll be watching as much of the U.S. Open as he can.
He has acknowledged that the price both he and Lang paid for bringing the course to fruition was not worth it.
''Likely it contributed (to) our tragedy, as well,'' Trattner wrote in a series of handwritten missives to Sports Illustrated . ''Bob and I and our families would likely be SO MUCH BETTER OFF had Erin Hills not occurred.''
Lang, who built an empire selling calendars and greeting cards, lost more than $10 million on the project, according to several reports, and was forced to sell Erin Hills at a loss after a series of costly renovations, construction projects and adjacent land buys spiraled out of control.
His initial investment, the $2.5 million purchase of the property, closed in December 2001. In 2004, with the PGA Championship being contested 70 miles away at Whistling Straits, Lang and his friends lured USGA executive director Mike Davis, then the U.S. Open championship director, to the unshaped expanse that would eventually become Erin Hills.
''If you were out here and you know about architecture, it was screaming out for a golf course to be built,'' Davis said.
So eager was the USGA to find a Midwestern host for its biggest event, it awarded Erin Hills the 2008 U.S. Women's Amateur Public Links before the course was even complete, and later, the 2011 U.S. Amateur, which is a traditional prelude to a course being placed into the U.S. Open rotation.
Erin Hills fared well for the 2008 tournament. Lang turned out to be more concerned about the course's shortcomings than the USGA was, and he embarked on a series of changes - some necessary, some not - that marked the beginning of the end of his ownership.
Lang told the Milwaukee Journal Sentinel the changes the USGA recommended would have cost between $150,000 and $200,000. He borrowed $2.7 million to bankroll the face-lift he wanted.
''He just kept making everything bigger, which is what makes the place what it is,'' one of the original course designers, Dana Fry, told the Journal Sentinel in a six-part series that details the creation of the course.
Lang is expected to be on hand at Erin Hills this week, but with no official role. He is proud of the project he created despite the personal and professional cost.
''Other people have rebuilt downtowns, but no one has built a golf course specifically for the U.S. Open,'' he told the Now Media Group in a recent interview .
Trattner, meanwhile, will be watching from his cell in Waupun.
''It's sadly ironic,'' Wasserman said, ''because without Steven Trattner's efforts, there wouldn't be an Erin Hills.''
---
---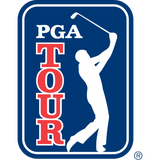 Get more from PGA Tour
Follow your favorites to get information about games, news and more
---