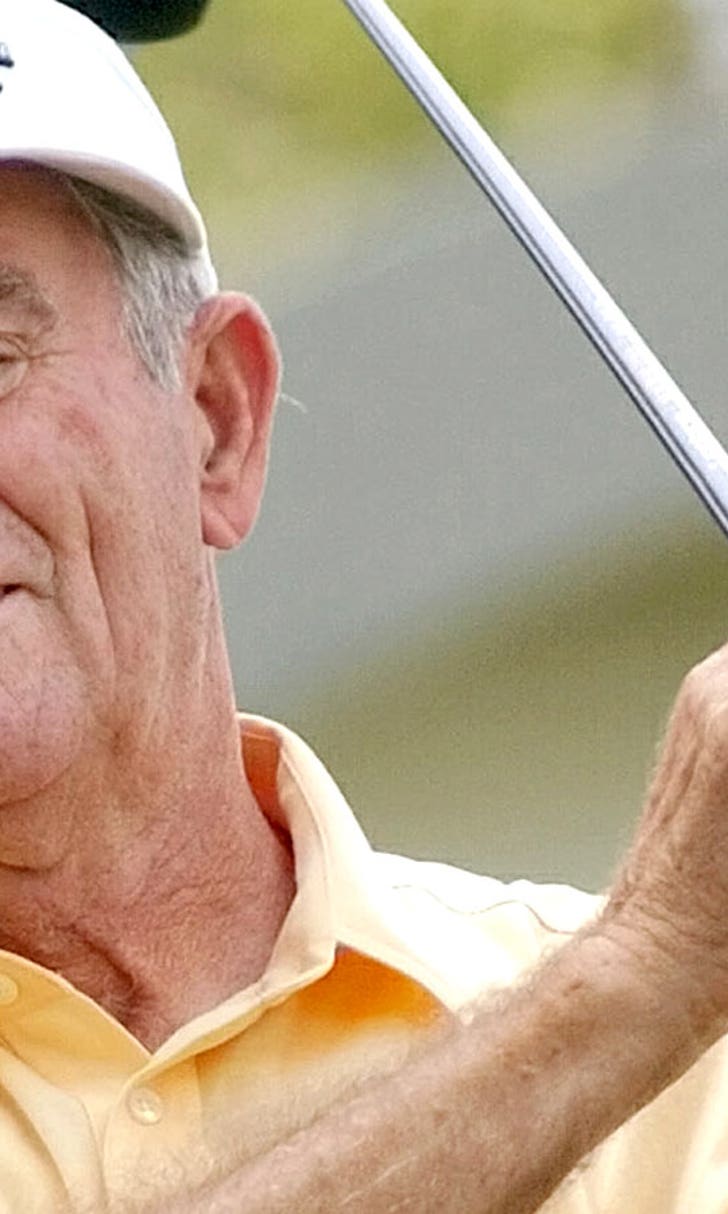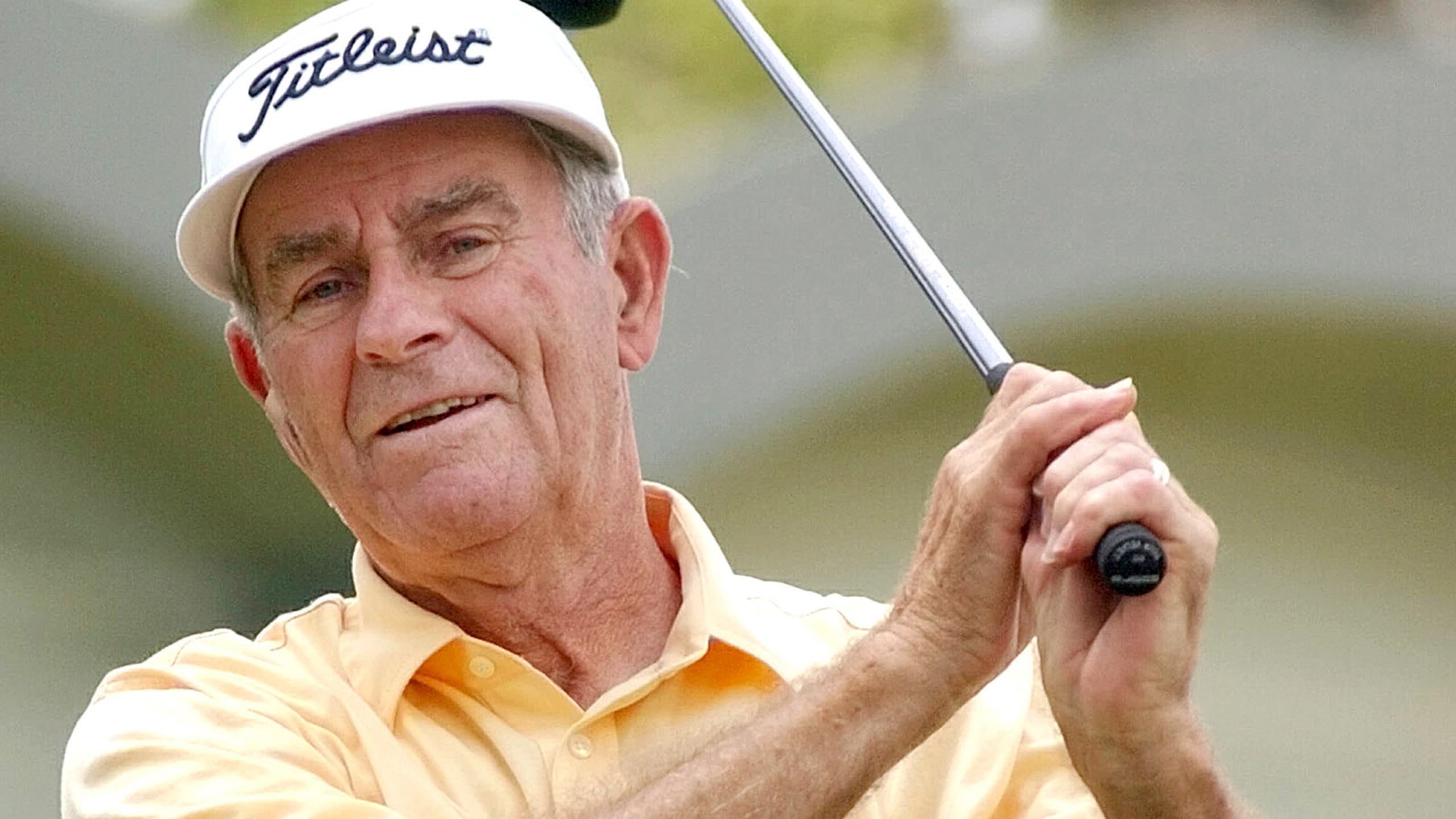 Jack Fleck, winner of 1955 US Open, dies at 92
BY foxsports • March 21, 2014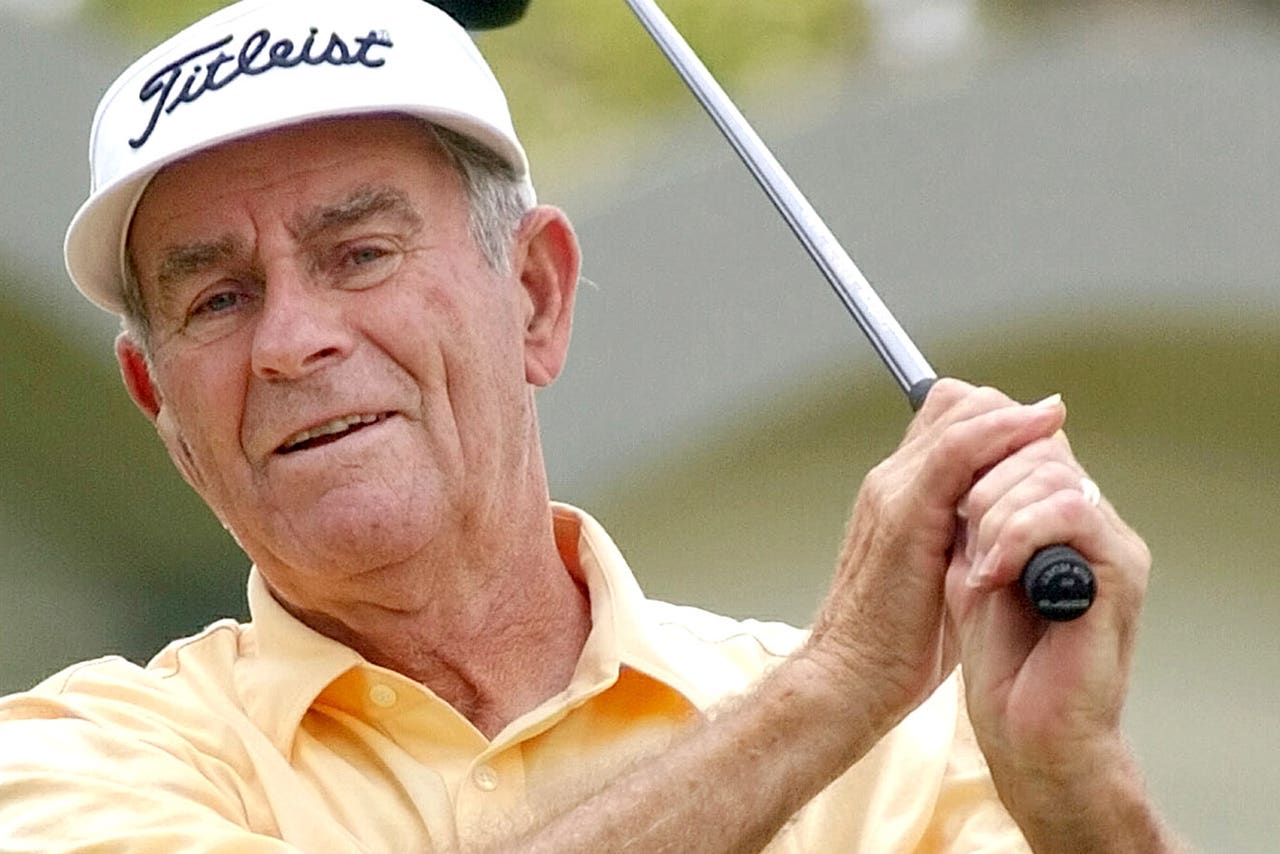 FORT SMITH, Ark. -- Jack Fleck, who produced one of golf's greatest upsets by beating Ben Hogan in a playoff to win the 1955 U.S. Open, died Friday. He was 92.
He had been the oldest living U.S. Open champion.
The Edwards Funeral Home said Fleck died after a brief illness. Jim Edwards, the general manager, said he saw Fleck hitting golf balls as recently as six weeks ago.
Fleck returned to The Olympic Club two years ago when the U.S. Open celebrated its champions at the San Francisco course.
"I was fortunate to do the playing at that time and I've read a lot about it, that I out-Hoganed Hogan," Fleck said in June 2012. "There was no time at all that I felt scared or under pressure coming down to the wire."
Hogan appeared to be on his way to a record fifth U.S. Open title in 1955, closing with a 70 to finish at 7-over 287. He already was being congratulated by players who figured no one could catch him. But Fleck, an Iowa club pro in his first year on the PGA Tour, made two birdies over the final four holes for a 67 to force a playoff.
Fleck shot 69 in the playoff to beat Hogan by three shots.
"It was like someone who had never won a tour tournament beating Tiger Woods today," Fleck said in a 2002 interview with The Associated Press.
Fleck won only two other events on the PGA Tour. He also won the Senior PGA Championship in 1979.
But it was that U.S. Open title over Hogan that made him famous. Fleck said he was advised to save his energy when he arrived in San Francisco, but he loved Olympic so much that he wound up playing 45 holes of practice on Monday and Tuesday, and 36 holes on Wednesday.
He said in the 2002 interview that he knew he would win the U.S. Open after hearing a voice in his head while shaving Saturday morning before the 36-hole final. He was listening to a record of Mario Lanza singing, "I'll Walk With God."
"I heard a voice that said, `You are going to win the Open,'" Fleck said.
Born on Nov. 7, 1921, in Bettendorf, Iowa, Fleck learned the game as a caddie in Davenport, Iowa, where his father was a farmer. With borrowed clubs, he did well in caddie tournaments and, when he graduated from high school in 1939, decided to head south to Texas to play golf and escape Iowa's harsh winters.
He served in the Navy during World War II and said he was on a Navy ship during the Normandy invasion of June 1944.
"Floating and circulating mines were sinking all kinds of American ships, crafts, gun boats, destroyers, etc., a real mess, with men in the water just trying to stay afloat in a sea of blood," he wrote in his book, "The Jack Fleck Story."
Fleck resumed his golf career in 1946 and scored his breakthrough victory in the 1955 U.S. Open. Fleck won only $6,000 for that major title -- last year's U.S. Open champion, Justin Rose, earned $1.44 million -- and made money by doing exhibitions.
"There wasn't as much money back then," Fleck said in 2005. "Golf wasn't quite that big yet. But I made two or three times more than Ed Furgol, who was the winner before. And I pushed it for two years. But it affected my golf. I should have won more."
Services are Tuesday at the First United Methodist Church in Fort Smith.
---