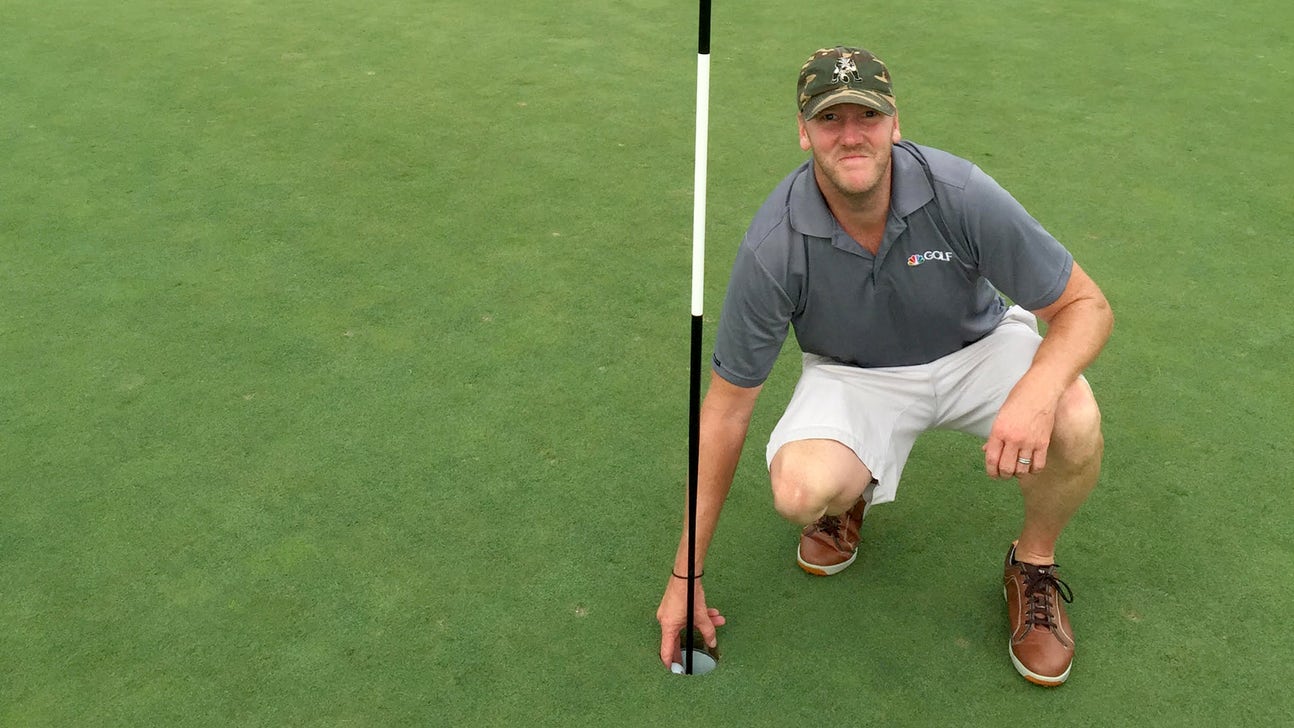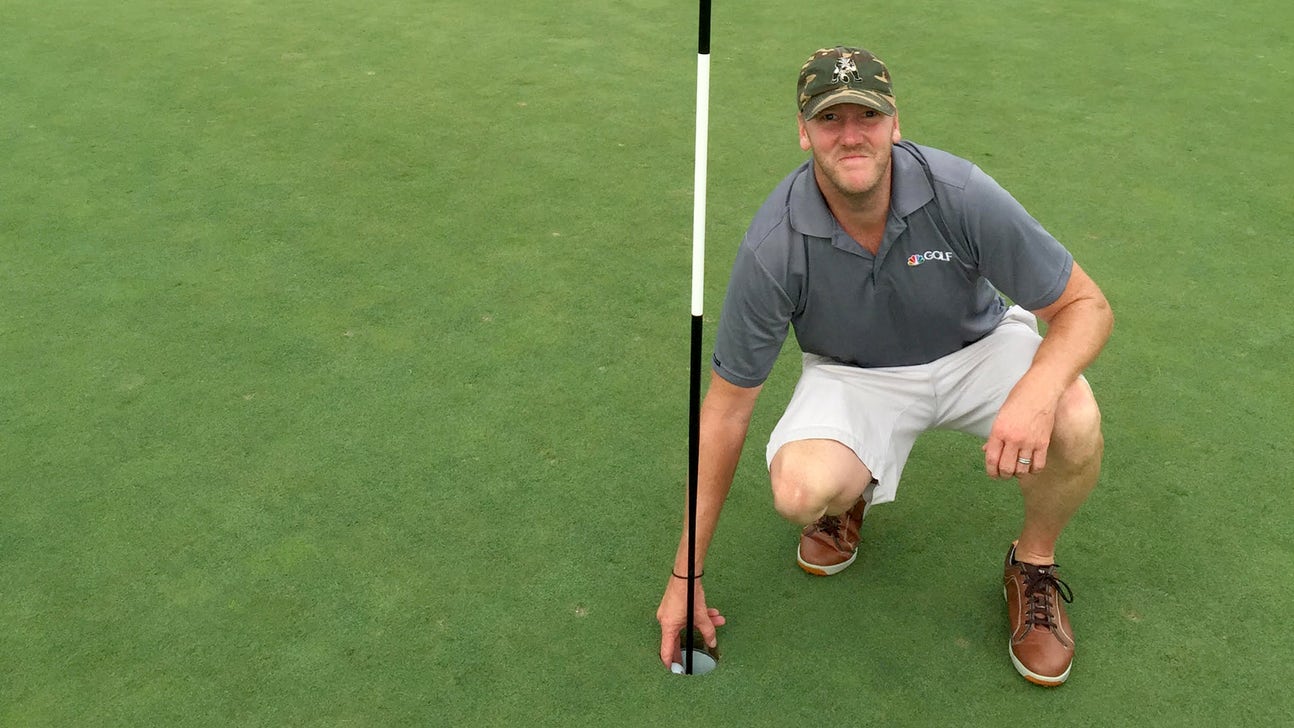 How to make a hole-in-one, from someone who has never done it
Published
Jul. 28, 2015 1:42 p.m. ET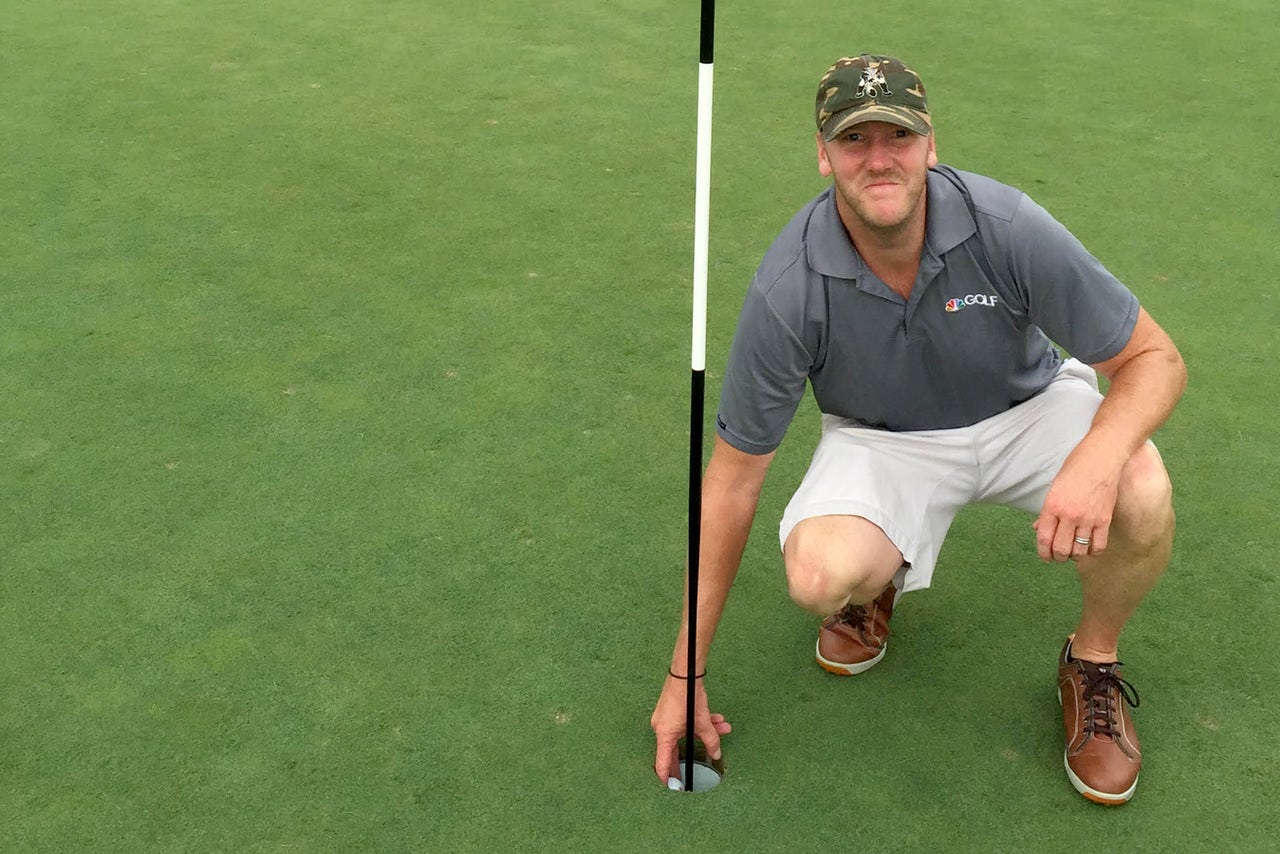 I've never made an ace. Never. To be honest, nobody in my immediate family has ever made a hole-in-one. Not my "single-digit for most of his life" father, who played the same golf course in East Texas with a 120-yard par-3 for most of his adult existence, and not my uncle, a fella who has a home course that he plays at least once a week to this day that boasts five par-3s. (But, to be fair, my uncle did once hit a tee shot on a par-5 that runs left of one of the par-3s into the hole on the par-3, and the guys on the green attempted to make Uncle Dougie buy drinks after the round, which he declined.)
We Bacons aren't meant to make aces, but that doesn't mean we can't be around to see them. On Saturday, I saw my third in person, courtesy of my good buddy Matty Blake, who knocked in an 8-iron from 136 yards for his first ever. He went nuts. It was amazing.
But this isn't about what happened after his ace (spoiler: two words, ended with "Lite") . . . it's about how it all came together for his ace
So this is how you make a hole-in-one, Matty Blake edition.
Golf course selection
The first step in the "how to card a hole-in-one" leaflet is always picking the right course.
Matty and I had worked together at the now defunct Back9Network for months -- him hosting his own show, and me being a part of another -- and we spent countless hours, on air and otherwise, chatting and becoming real, legit friends. (Shout-out, buddy!)
The interesting thing about our relationship is that for all the golf we talked about, we never actually played a round together. But a random text message from Matty on Thursday changed that and set up a Friday round.
All of this led to playing a second round together Saturday. The thing is, Matty and I live at least a hour away from each other. The Friday round was at a spot between where each of us lives. On Saturday, I made Matty come my way so he could get a round in at Wintonbury Hills, a Pete Dye design not to be missed if you're ever around the Hartford, Conn., area.
I told Matty if he drove the hour or so my way, I'd pay for his lunch. He agreed. Step No. 1 was complete.
Emergency round
The main fear in showing up at a public golf course on a weekend as a twosome always is who you will be paired with. It could be two jerks who take themselves too seriously, the miserable husband who gives his wife a pointer on every single shot even when she clearly doesn't want one, or one of 500 other rough groupings to spend five hours with.
We lucked out. Two solid players, down to play the same tees as us and enjoy the day.
We hit it off so much that when the guys suggested playing a second 18 holes after we finished, we both grabbed our phones, checked in with home and ran inside to run the credit cards and get back on the first tee.
A bad grouping would have never led to a second 18 holes, thus wiping out the ace. This was another cog in the eventual hole-in-uno.
Playing order
When we arrived to the par-3 third hole, honors were well out the door -- as they should be when playing with a random group -- and whomever was ready to go was the main factor in determining our playing order.
I hit first. The other two guys went. And last up was Matty. We joked, before he hit, about him making an ace. We said it was up to him to do it if we were going to get this second round going.
What I haven't mentioned here is what happened on the first 18 holes. One of our paying partners, Eric, was getting it around the tough Wintonbury Hills impressively, rolling in a few birdie putts without mentioning it or looking rattled. Much like a touchdown celebration, the key to a career round is, at the very least, lying to yourself that you've been there before. Eric was killing his poker face, and when we finished, with the man of the opening 18 holes hitting a brilliant flop shop to save par on the final hole, he nonchalantly mentioned that he had just shot his best round ever -- a 71 for the self-admitted 8 handicapper. The day had already been made.
But we still one more story left, and it was Matty's turn to tee off.
Timing
The moment has to be perfect, right? That's what moments are. You don't get hit by an arrow if you aren't standing in the way, and you don't make an ace if everything isn't working for you.
Matty was set to go on the third tee at around 5:15 p.m. on Saturday, his 21st hole of the day, when he accidentally knocked his ball off the tee. That's not a penalty, but no group in the history of the game worth its weight in golf-sock tans passes up the opportunity to make the "that's one" joke when someone does it.
Our new buddy Travis made the comment, "Going to be tough to make a one after that," but, no worries, Matty grabbed his ball and teed it back up.
No penalty, reset, go after it.
We had played the third hole earlier in the day, and an errant tee shot by yours truly got a kick off the left hill and ended up within 20 feet. We knew that left was the miss. For Matty, slightly left was the line.
Anyone who has witnessed an ace knows the next part of the story: a great-looking shot in the air, anticipation as it lands, a build-up as it starts heading toward the pin and the two-second silence after it disappears before everyone goes absolutely bananas.
Matty started running. Travis tossed his iron in the air. I started yelling. We all looked around in disbelief. Marriages end, kids grow up, people die, but hole-in-one stories last forever. Matty Blake now has his, and all of these factors were a part of it (including, of course, the great golf swing that produced the shot that eventually forced the ball to take an early rest).
I've now seen three aces in my lifetime. I don't have mine yet, but when it does happen, if it ever happens, I'll remember all that went into this one -- and thank the golf gods, the cosmos, the maker of my iron, ball and everything else -- but it's more than just that one swing that gets you into the Hole-in-One Club.
And if you want to congratulate Matty Blake -- or simply see whether he will buy you a drink on Twitter -- hound him over at @themattyblake.
Shane Bacon is a regular contributor to FOXSports.com's golf coverage. Follow him on Twitter at @shanebacon.
---