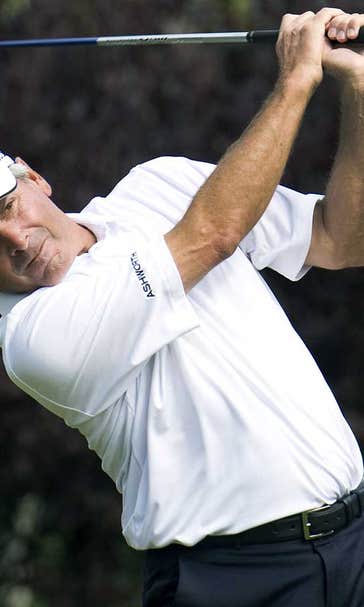 Fred Couples closes with 61, then wins playoff at Calgary
August 31, 2014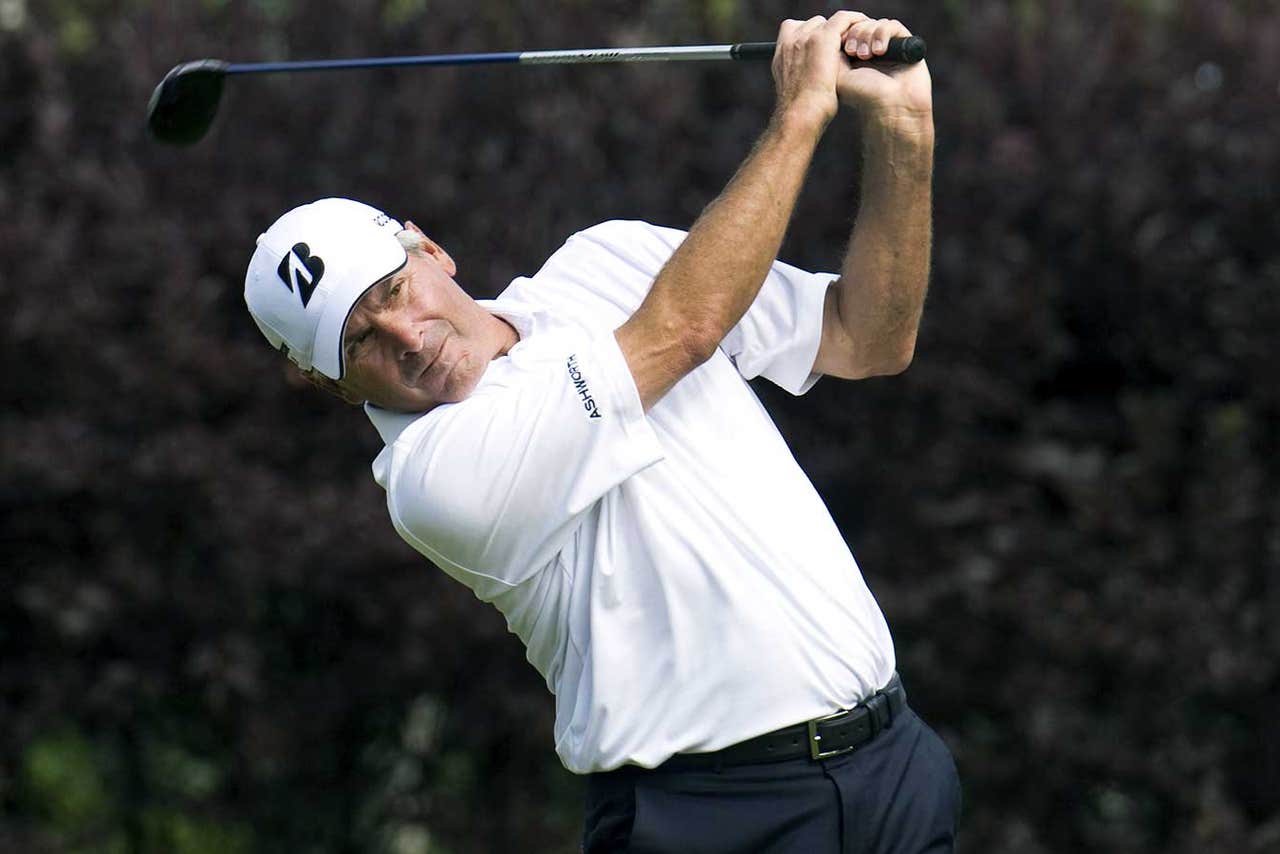 Fred Couples won the Champions Tour's Shaw Charity Classic on Sunday, chipping in for eagle for a course-record 9-under-par 61 and beating Billy Andrade with a tap-in birdie on the first hole of a playoff.
"It never came into my mind about winning the tournament until really maybe the 15th, 16th holes," said Couples, four strokes back entering the round.
The 54-year-old Couples also eagled the par-5 11th and had five birdies in his third straight bogey-free round at Canyon Meadows.
"No bogeys is good," Couples said. "I consider this to be a nice tricky, tough, little course."
Andrade shot 62, making a short eagle putt on the par-5 18th to match Couples at 15 under.
"Hats off to Fred and move on," Andrade said. "When you lose you lose. You don't really feel great about it. So, we'll get them next week in Quebec."
Couples holed out from 40 feet for the eagle in regulation on 18.
"I landed it right where I wanted to," Couples said. "It was going a little fast, but it obviously hit the pin and went in."
In the playoff on 18, Andrade went for the green in two and pulled his approach right of the green and into a skybox. Couples laid up and hit his third within a foot. After taking a drop, Andrade left his chip 40 feet short and missed his birdie putt.
"I made a good valiant effort and it didn't go in," Andrade said.
Couples broke the course record of 62 set by Bill Glasson last year in the inaugural tournament and matched by Tom Pernice Jr. and Bart Bryant in the first round Friday.
Couples also won the Toshiba Classic in March in California and has 11 victories on the 50-and-over tour. The Hall of Famer won 15 times on the PGA Tour.
"To come back and win is a great feeling," Couples said. "I started to play pretty well and then my back went out and then my wrist a little bit. So, I took two months off and I haven't really played much. It's not surprising, but I played last week in Seattle, which gave me quite a few rounds."
Andrade turned 50 in January and is winless in 15 starts on the Champions Tour. The four-time PGA Tour winner also was second in March in the Mississippi Gulf Resort Classic.
"I really had a wonderful time up here, but you want to win it when you get this close," Andrade said. "Unfortunately, I didn't, so it's OK. Life's still great, everything's good. But, you know, we're all fighting to win, you want to win."
Steve Lowery and Joe Daley tied for third at 13 under. Lowery finished with a 64, and Daley shot 67. Wes Short Jr. was another stroke back after a 64.
"I was thinking 63 might have a shot at it, but you never know when someone's going to come out and shoot 61 like that," Lowery said.
Couples opened with rounds of 68 and 66 to enter the day four strokes behind leaders Daley, Joe Durant and Bob Tway. Durant had a 73 to tie for 19th at 7 under, and Tway followed his second-round 63 with a 74 to drop into a tie for 27th at 6 under.
Bernhard Langer, the tour leader with five victories this season, also was 6 under after a 72. Rocco Mediate, the winner last year, had a 67 to join the group at 7 under. 
---