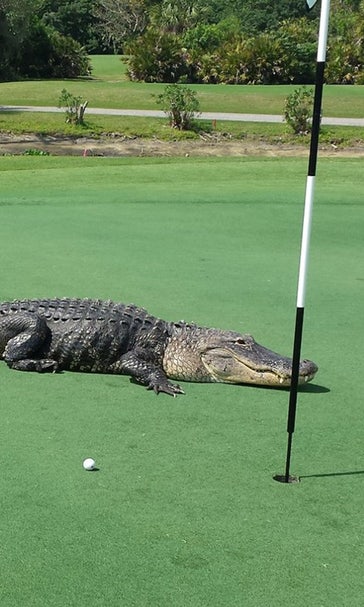 Florida golfer survives gator attack on putting green
February 10, 2017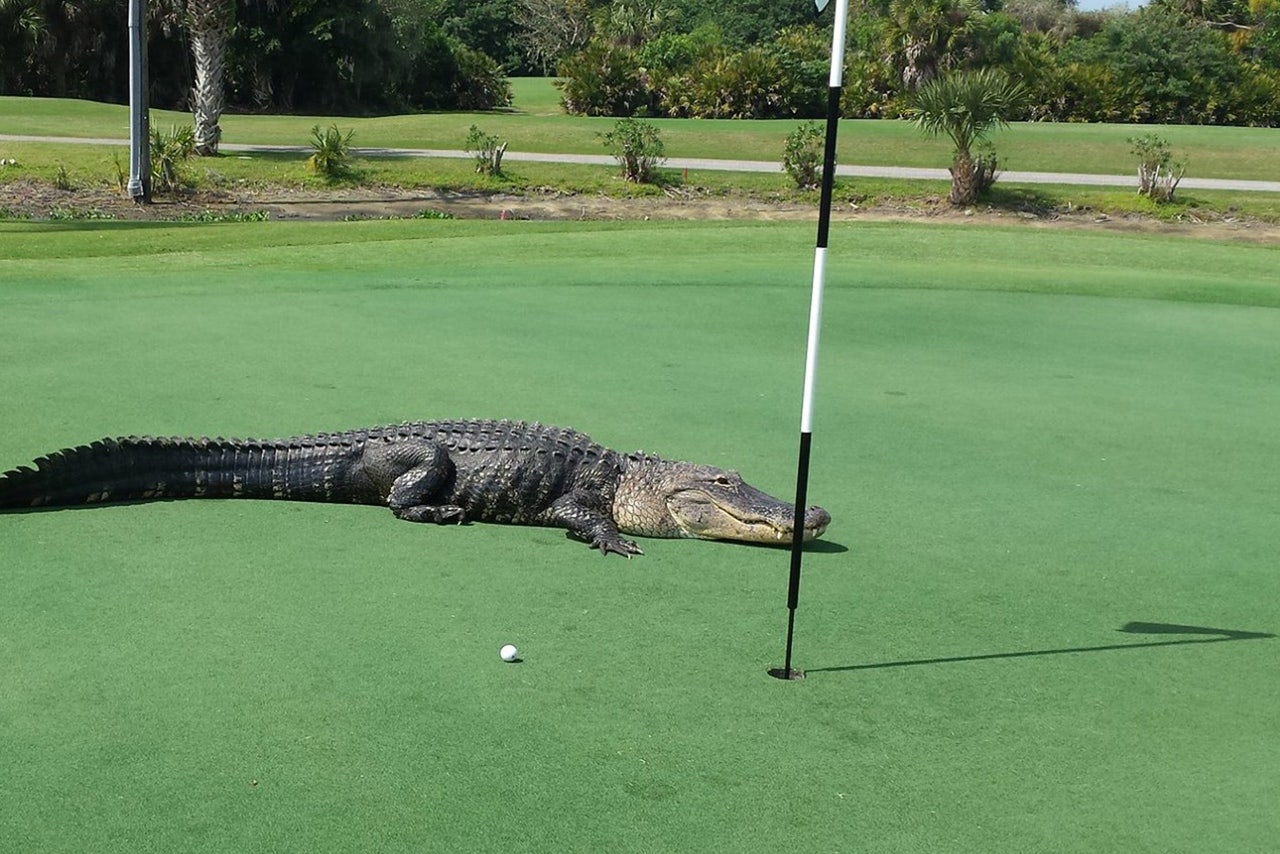 A quick-thinking Florida golfer avoided the ultimate water hazard this week when he used his putter to escape the grasp of an alligator that had dragged him into the drink during a round in North Fort Myers.

Tony Aarts was walking up to the fourth green at Magnolia Landing Golf & Country Club, where he had a 10-footer left for birdie on the 136-yard Par 3 on Wednesday. But as he approached the putting surface, the 10-foot gator emerged from the water along the right side of the hole and grabbed Aarts by his right ankle.

"As I was walking about five to six feet away from the water I heard a splash," Aarts told Fort Myers CBS affiliate WINK. "And as soon as I heard that splash I knew it was an alligator, and he got me."




Fortunately, Aarts already had his Cleveland putter in his hand -- and he used it to save his life.

"As soon as he had me in the water up to my waist, I started hitting him over the head," said Aarts, who told the station he was eventually pulled into waist-deep water. "He was looking at me with his big eyes, and I kept hitting him. And I'm thinking I'm getting deeper and deeper, and I thought, 'You're not gonna get me.'"

There's an age-old saying in Florida that best way to escape a shark attack is to punch the shark in the snout, but experts say the eyes and gills are the most sensitive spots on the animal and are therefore the most effective areas to attack.

Thankfully for Aarts, that advice proved true for gators, as well.

"I started hitting him in the eye socket," Aarts said of the reptile. "I hit him three times and he let go of my foot, so I crawled back out and by that time the guys were there."

Shortly after Aarts escaped, officers from the Florida Fish and Wildlife Conservation Commission captured the gator and removed him from the course.

It's unknown if Aarts made his putt.


---