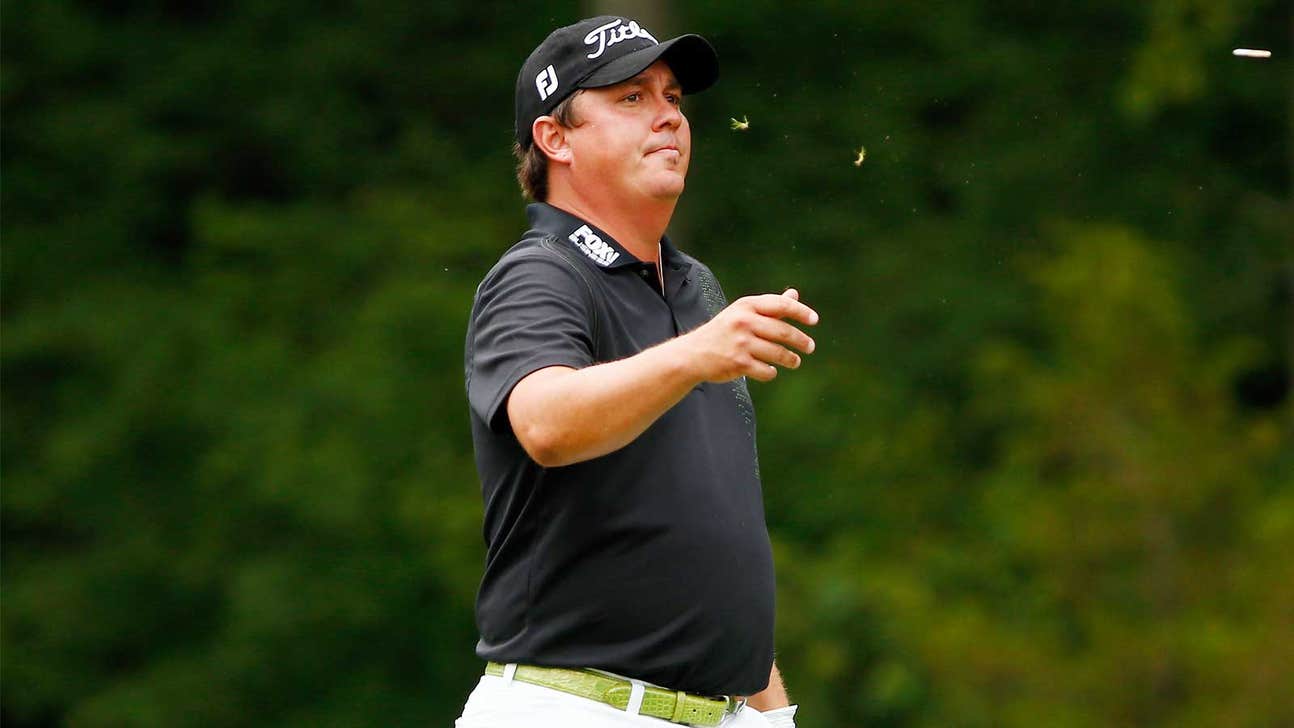 Defending champ Jason Dufner withdraws from PGA Championship
Published
Aug. 7, 2014 6:21 p.m. ET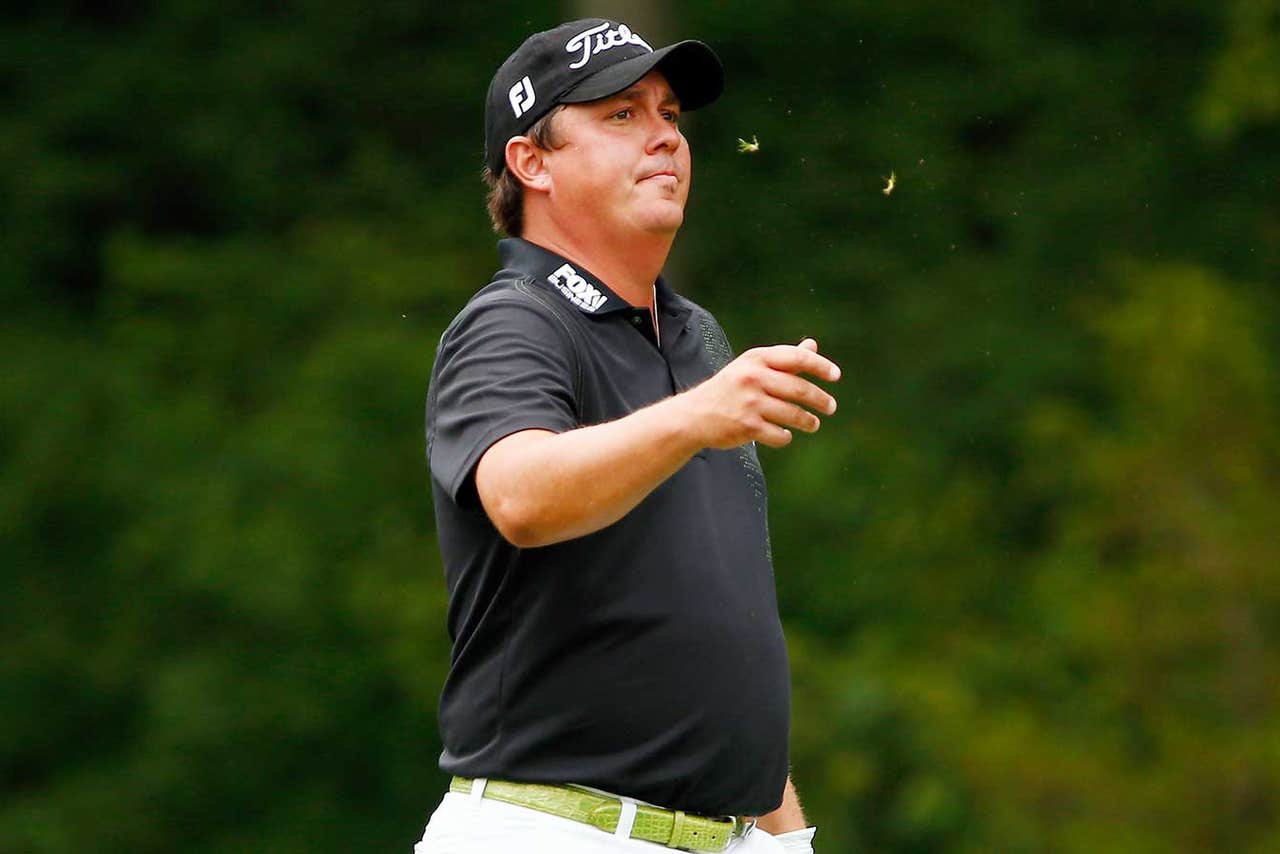 Defending champion Jason Dufner, suffering from a neck injury and struggling just to swing a golf club, pulled out of the PGA Championship just past the midway point of the opening round.
After making a triple-bogey 8 on the 10th hole, he shook hands with playing partners Y.E. Yang and Keegan Bradley, a good friend, and returned to the locker room.
"There's no point to be out there hacking it around," he said before climbing into a courtesy car alongside wife Amanda and driving away from Valhalla Golf Club. "It's just pointless."
Dufner ranked eighth among players battling for a spot on the U.S. Ryder Cup team. Had he held on -- qualifying ends this week -- Dufner would have been guaranteed a spot. He previously said he'd be willing to skip the FedEx Cup playoffs to be healthy for the Sept. 26-28 matches in Scotland.
But he said the Ryder Cup was a "secondary" concern right now. It may be for Dufner, but with Matt Kuchar, another likely automatic qualifier, also withdrawing earlier Thursday due to a bad back, U.S. Ryder Cup captain Tom Watson's job became a lot more complicated.
"I understand they are falling like flies," said Watson, who also is playing the PGA Championship. "There's time between now and the Ryder Cup, and what's going to happen between now and Sept. 2, when I make my picks, is anybody's guess."
But as he left Valhalla, Dufner didn't think much of his chance of a quick return.
"It could be next month, next year, 2016," he began, "but not until I'm healthy."
Dufner has been coping with two bulging disks in his neck since the Masters in April. He has tried to play through the pain this season, and had an injection before playing in the Bridgestone Invitational last week. But he said the worsening pain, coupled with "fatigue, tightness in the shoulders and a dead arm" finally convinced him to walk off the golf course.
"It gets progressively worse. You lose strength, speed ..." Dufner said his voice trailing off.
He said he couldn't even be sure at the moment what course of treatment to pursue to deal with the injury.
"I've tried ice, exercise, injections, pills. You name it, I've done it all in the past month. The only thing I haven't done," Dufner said, "is rest it."
A reporter asked whether having won the first major of his career at Oak Hill in 2013 made this blow easier to absorb, Dufner just shook his head.
"Last year was last year," he said. "Nobody remembers who won it last year." 
---