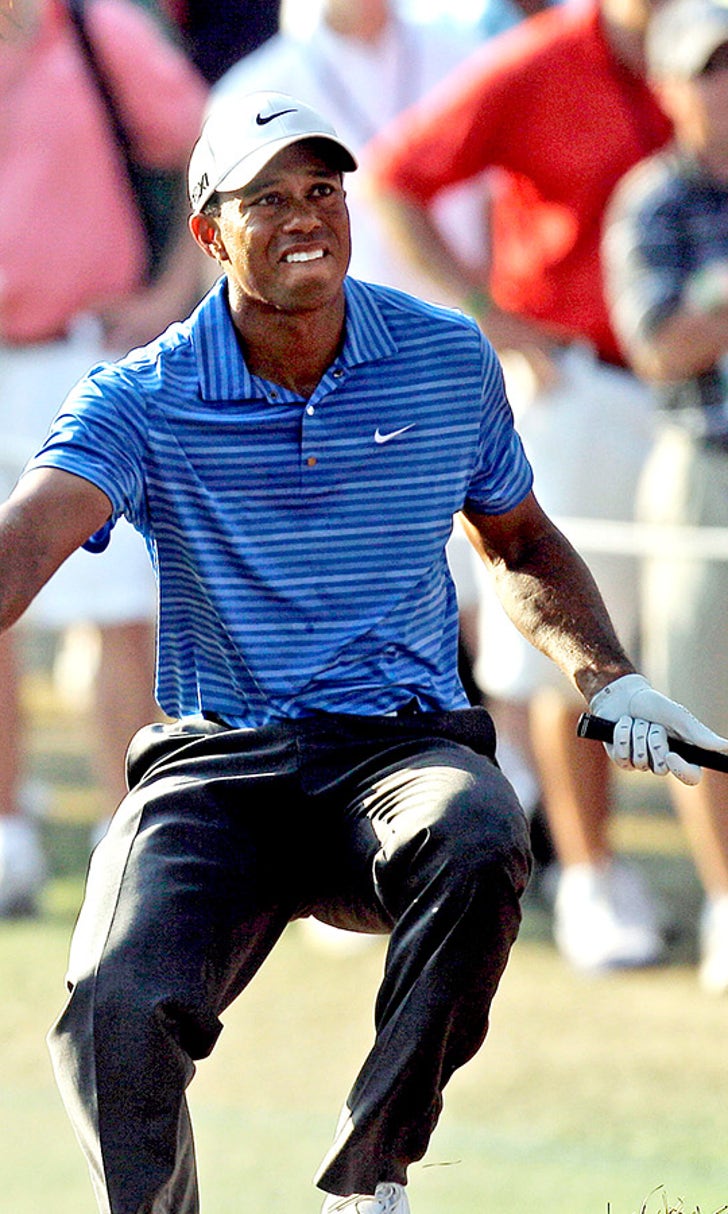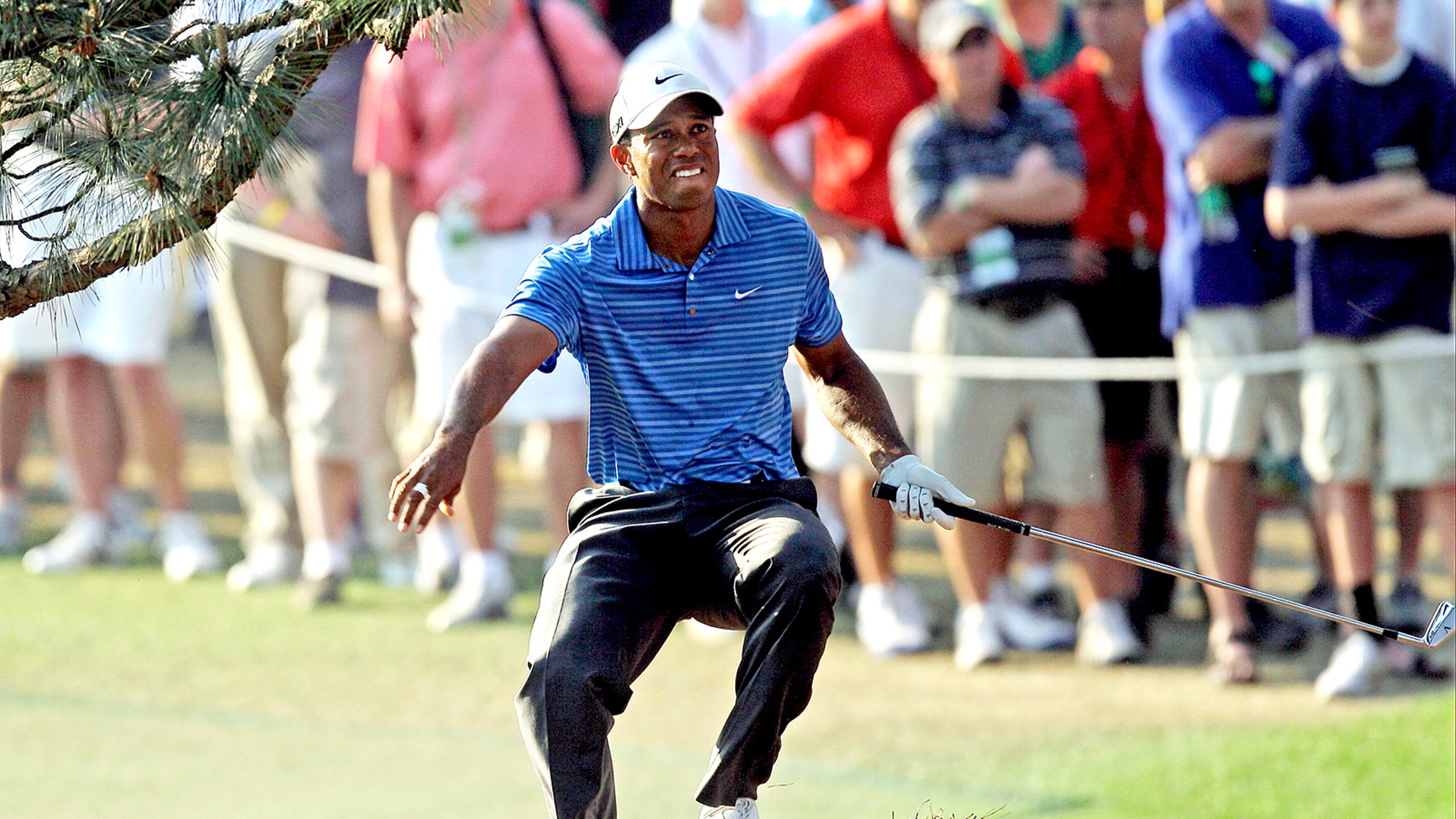 Augusta's Eisenhower Tree is one obstacle that 'will be sorely missed'
BY foxsports • February 17, 2014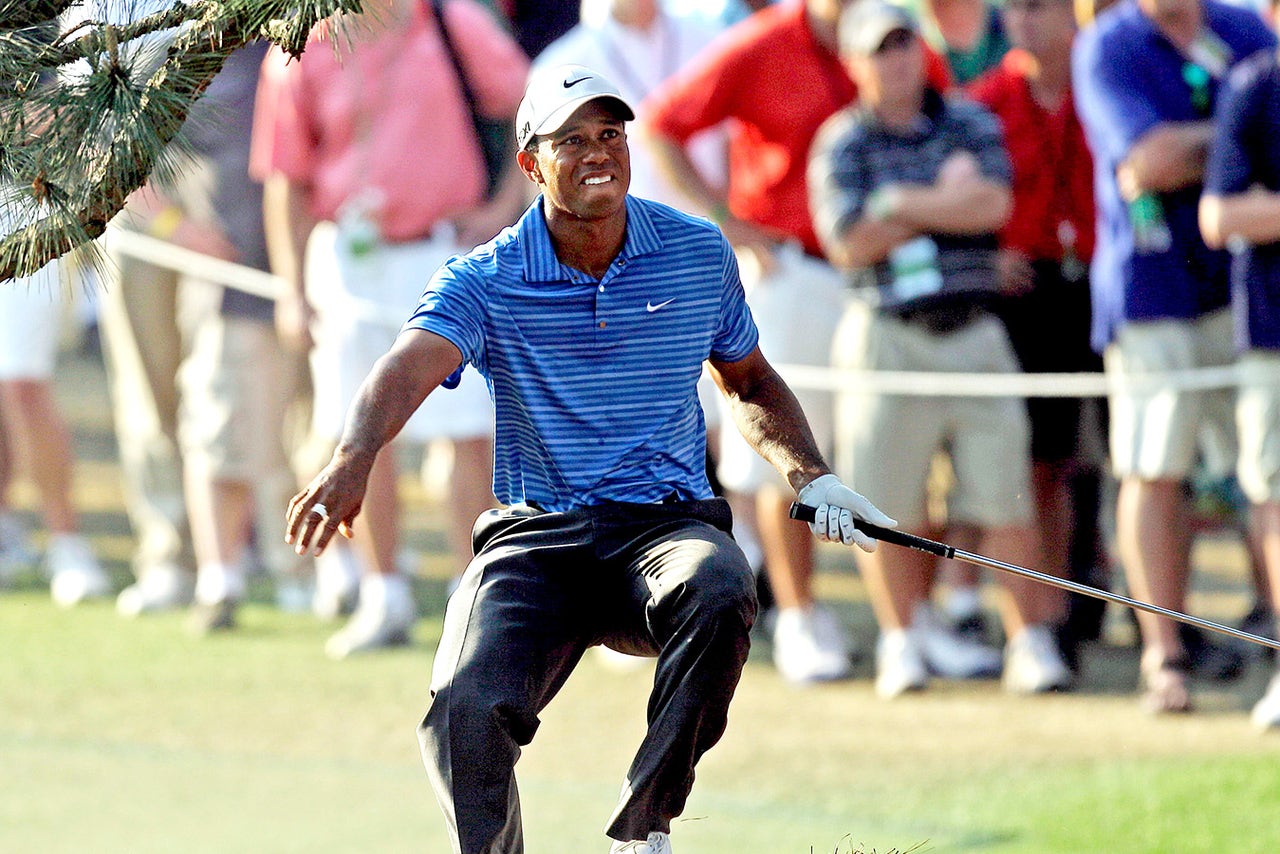 The Eisenhower Tree is dead, and I don't feel so good myself.
That's what golfers, poets and tree lovers are saying after the sad news out of Augusta, Ga. The snowstorm that blew through the South last week claimed a famous victim.
The loblolly pine on the 17th hole at Augusta National couldn't take it anymore. After 120 or so years, its branches creaked and cracked and finally gave way to the ice and sleet. Attempts to revive the tree were unsuccessful.
"The loss of the Eisenhower Tree is difficult news to accept," club chairman Billy Payne said in a statement.
In lieu of flowers, the club requests you send chainsaws.
It's easy to joke and say this is what happens when Augusta National starts letting women in. But snarkiness is not appropriate at a time like this.
Sure, the deceased was just a tree on land most of us will never be allowed to set foot on. And in the realm of sports news, it's not as if Ike's tree lost a gold medal or came out as an oak. But people around the world are choking up like Bode Miller after an NBC interview.
First, no tree is just a piece of wood. Since Adam and Eve picked the forbidden fruit, trees have provided food, oxygen, shelter, shade, beauty and inspiration.
An apple tree helped Sir Isaac Newton discover gravity. Tree Rollins helped the Atlanta Hawks win the 1986 NBA Central. Neither of which matches the historical significance of the Eisenhower Tree.
It got its name in 1956, when U.S. President and Augusta National member Dwight Eisenhower grew tired of the tree gobbling up his tee shots. He lobbied the club to have the tree removed, but chairman Clifford Roberts would have none of it.
Roberts ruled Eisenhower out of order and adjourned the meeting. Ike could take down Germany, but he couldn't take down that tree.
"The Eisenhower Tree is such an iconic fixture and symbol of tradition at Augusta National," Jack Nicklaus said in a statement.
Augusta, you may have heard, is all about tradition. This is like Rae's Creek running dry or the Port Authority of New Jersey taking over Hogan's Bridge. The tree was around long before Bobby Jones invited the first billionaire to tee it up at his new course.
When Augusta National opened in 1933, the little pine sapling had grown to perhaps 50 feet high. It was 210 yards from the tee box. Jones and Alister MacKenzie decided it would make a nice obstacle on the left side of the par-four hole. If those branches could have talked, Roberts probably would have washed out their mouths with soap.
"I hit it so many times over the years that I really don't care to comment on the names I called myself and the names I might have called the tree," Nicklaus said.
The craziest story came from 1973 Masters champ Tommy Aaron. His said his tee shot got stuck in the tree. His caddy swore no balls ever came to rest in the spindly branches. They couldn't find it, however, so Aaron had to play another ball.
As Aaron played the hole the next day, he walked past the tree and a ball fell out.
It was his Pinnacle.
"I'm not sure I believe it," said Nicklaus, who finished two shots back.
Eisenhower would have. He visited Augusta 48 times, usually staying a week at a time. His love of the game was far greater than his skill.
His 65-foot-tall namesake isn't as treacherous as it once was. Better equipment allowed pros to boom tee shots over the tree.
"Let's be honest," Bubba Watson said Sunday after winning at Riviera, "that tree was never in my way."
But it still had bite. Just ask Tiger Woods, who Iked his tee shot in 2011. On his second shot, he stumbled backward in the pine straw, twisted his knee and missed the next four months.
Woods did not release a statement Monday. If he had, it probably would have been, "About #@&! time."
Mother Nature has finally done what the most powerful man on Earth could not. Payne did not say whether there are any plans for the remains. Lesser clubs might carve up hundreds of commemorative Bonsai-like trees and sell them in the pro shop for $79.99, but this is Augusta National.
"We have begun deliberations of the best way to address the future of the 17th hole and pay tribute to this iconic symbol of our history," Payne said. "Rest assured, we will do both appropriately."
There's a rumor the club has been grooming a replacement. For all we know, Augusta's gilded gates might open on Masters Week and a new-and-improved pine tree will be 210 yards from the 17th tee.
It might take the same space. It could never take the place of the old tree.
"It was such an integral part of the game and one that will be sorely missed," Nicklaus said.
If there is a replacement, hopefully the club will place a marker next to it:
"Here Stood the Eisenhower Tree. 1895-2014."
Even Ike would have been sad to see you go.
---