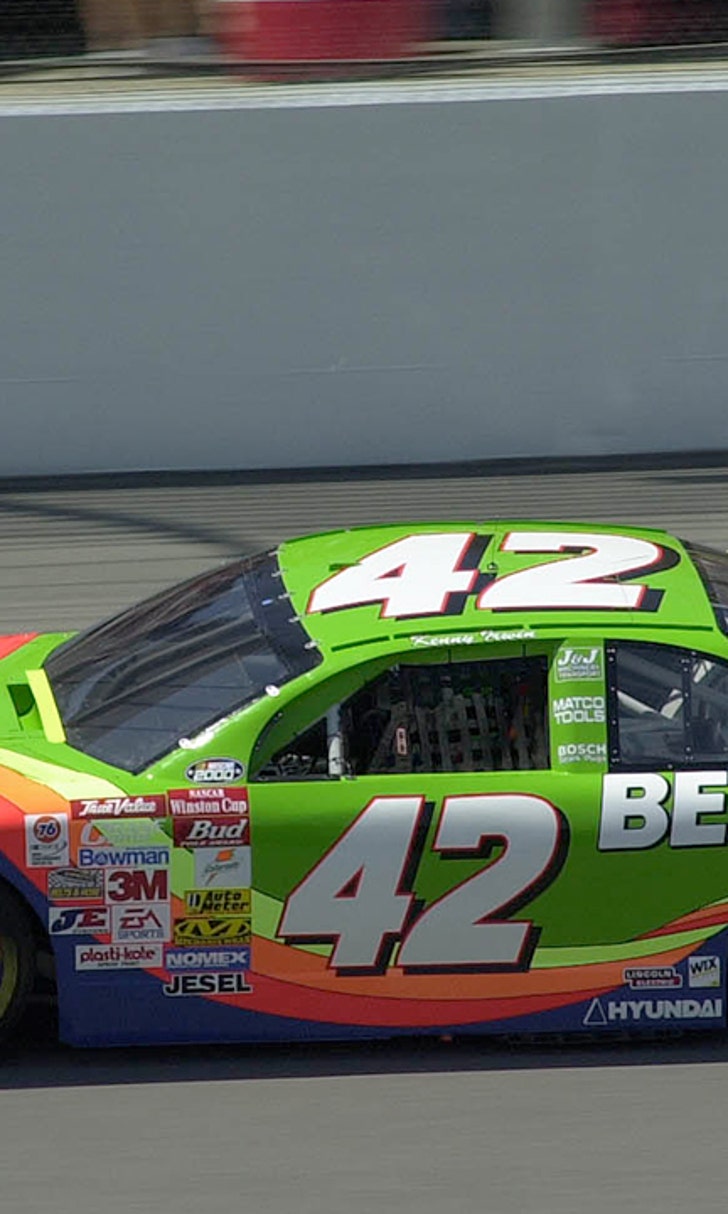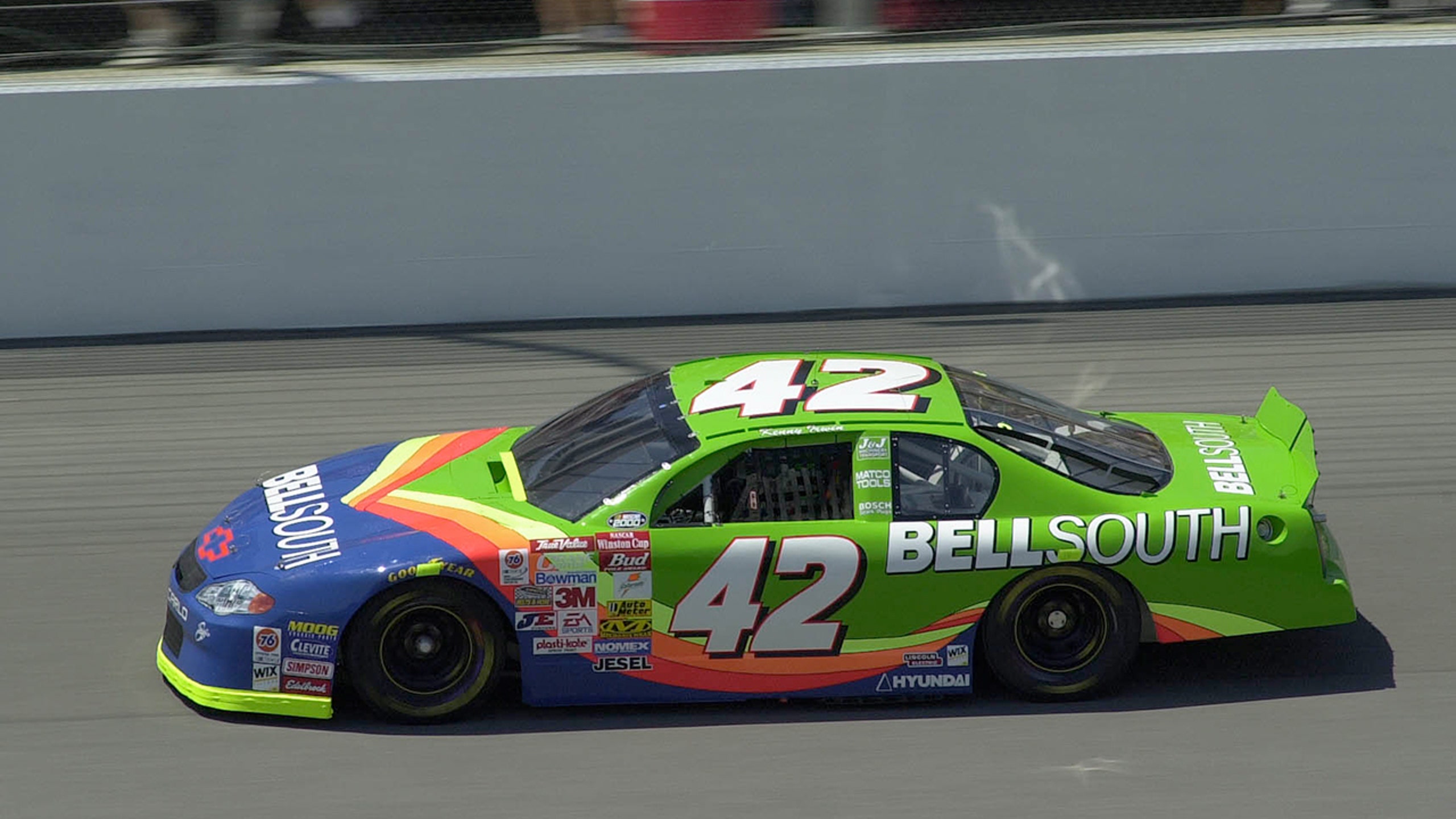 FANTASY NASCAR PREVIEW - PURE MICHIGAN 400
BY foxsports • August 15, 2014
After the rolling hills of Watkins Glen International produced a surprise Chase for the Championship contender in A.J. Allmendinger, the drivers refocus on ovals and Michigan International Speedway in particular.
The drivers last raced in Michigan in June, so the lessons learned that afternoon are still fresh. Jimmie Johnson led 39 laps to claim his first win at the track, but Kevin Harvick continued to demonstrate an impressive pace, tallying 63 laps led. June's race was a pit strategy game that the No. 48 team is tough to beat at, but Harvick might have been the toughest competitor due to his raw speed.
More than three quarters of Michigan's races have been won from the top 10 starting positions, and only six times has the eventual winner come from deeper than 20th. Greg Biffle owns the most wins among active drivers while Jeff Gordon has a solid lock on just about every other statistical category.
Kevin Harvick – Despite not yet claiming a Michigan win, this week's top fantasy option might be Harvick. The Stewart Haas Racing driver has a driver rating of just 88.7 from the last 19 races at the speedway, but his recent outings have been much better. He has the best finishing average of any driver in the last five Michigan races at 6.4. He only failed to finish in the top 10 once in that span, and led 63 laps in June's race before losing the lead to Johnson late in the running. Harvick has been frighteningly fast this season, and Michigan was a place he will feel as though he should have won. This week he will be working to claim that trophy.
Joey Logano – Logano led 29 laps in June's race, finishing ninth. Back then the No. 22 was struggling to find consistency, and was regularly being outpaced by teammate Brad Keselowski. Now the team looks to be on solid footing, and leaves Watkins Glen with three consecutive top-10 finishes in hand. Logano will be looking at this week's race as an opportunity to bag a few extra points for when the Chase kicks off by scoring another victory. The young driver won this race in 2013 and hasn't had a finish worse than ninth at the track since 2012. Logano had a solid outing at Watkins Glen and is working to claw back some momentum from the No. 2 garage before the Chase begins.
Jeff Gordon – After a difficult and disappointing trip to Watkins Glen, the No. 24 team is ready to get back on course. This week's circuit happens to be one of Gordon's best tracks, too. The champion has two wins in Michigan in addition to his driver rating of 91.2 through the last nine years here. Gordon has only scored two top-10 finishes in the last six Michigan events, though. One of those finishes was June, and he led 36 laps en route to that result too, which could be a good sign. Gordon continues to be a top fantasy option for most rosters, and this week should be no different despite the difficulties encountered on last week's road course.
Greg Biffle – Fantasy owners probably weren't expecting Biffle to deliver much last weekend at Watkins Glen. The veteran driver turned in a surprise top-10 finish, though. The No. 16 now has consecutive top-10 results in the bag as Biffle's best track looms this weekend. The omens could be good for a season-best performance this weekend. Biffle has the best Michigan driver rating through the last nine years at 107.8, and he did not fail to finish outside of the top 10 in any of the Michigan races in 2012 or 2013. Roush Fenway Racing has admitted that they have a gap to close on the competition, but they have demonstrated progress, which is perfect timing for Biffle's prospects this week.
Jamie McMurray – As close as the No. 1 team has appeared to be to victory this season, the likelihood of it coming this weekend doesn't appear any greater. McMurray raced to an 11th-place finish at Michigan earlier this year, and hasn't scored a top-10 finish at the track since 2008. His average result at the oval is 19.4, and he hasn't been able to qualify any better either. McMurray's Michigan driver rating from the last 19 Michigan races is low at 70.6. With just one top-5 at the track from his entire 23-race Michigan career and only one top-10 finish in the last six races this summer, the attractiveness of McMurray as a fantasy option just isn't what is should be this week.
Carl Edwards – While Edwards has all the right numbers on paper to appear as a top fantasy contender at Michigan, players should be a bit cautious before making the selection. The No. 99 is coming off of a solid run at Watkins Glen due to pit strategy, and Edwards also has a top Michigan driver rating of 102.2. He has two wins under his belt in 2014 and his Chase spot is secure, but that doesn't mean he hasn't seen his share of trouble. Edwards finished 23rd at Michigan in June, and he hasn't scored a top-10 finish on an oval since May's visit to Charlotte Motor Speedway. Edwards has a lot of improvements to make to be a threat in the Chase, and fantasy owners should tread carefully.
Ryan Newman – Newman had been one of the quiet surprises in the stretch of racing leading to last week's road course event. The No. 31's charge forward in the points was thwarted by his spectacular accident last week, though. More bad news for Newman is that his Michigan resume isn't one of the strongest. The Richard Childress Racing driver has a driver rating of 76.6 at the track. That rating coupled with his career Michigan average finish of 17.4 causes some uncertainty. He does have two wins at the track, but those came in 2003 and 2004. His last three Michigan races have only produced a best finish of 13th, which is on somewhat shaky ground for fantasy players.
Austin Dillon – Dillon has raced four times at Michigan in the Sprint Cup Series with a best finish of 11th in the spring race of 2013. The Richard Childress Racing rookie has an average finish of 19.8 at the track, and came home 30th in June. Dillon's driver rating in that span is 73.7. Though Dillon remains in contention for a spot in this year's Chase the indicators for a strong performance this week aren't present. His last top-10 finish was on the flat track of Indianapolis Motor Speedway. While he should be angling for a top-15 run on Sunday, the rookie has greater upside potential at other stops on the calendar, and fantasy owners should wait until that value can be maximized.
Marcos Ambrose – It almost goes without saying, but fantasy players shouldn't expect the level of production from Ambrose this week as they did at Watkins Glen. The road course specialist put on a spectacular show last week and was clearly fighting to keep his Chase hopes alive, but fell short. In June the Australian limped to a 25th-place finish at Michigan, a lap down to the leaders. Ambrose has failed to finish on the lead lap fully one-third of his 12 races at the track. His driver rating at the track is 68.5. Ambrose may get a bounce in strength at some point before the season ends as he works to secure his future, but shouldn't be considered any more reliable as a result.
Kyle Larson – After a mature performance at Michigan last June, fantasy rosters' longshot pick of the week should Larson. The rookie had a solid first outing in Michigan, picking up an eighth-place finish after qualifying 12th. The young driver was able to work on his chassis throughout the race distance while also piecing together a competitive pit strategy that kept him in contention with the heavy hitters all afternoon. Larson spent nearly 60 percent of June's race running inside the top 15 and led two laps as well. The Chip Ganassi Racing driver is still in contention to secure a position in the Chase on points, but a win would virtually lock him in, which gives him a lot to play for.
Follow @cjradune on Twitter.
Radune was named the 2012 Racing Writer of the Year by the Fantasy Sports Writers Association. Get a FREE RotoWire 10-day trial (no credit card required) at RotoWire.com.
---