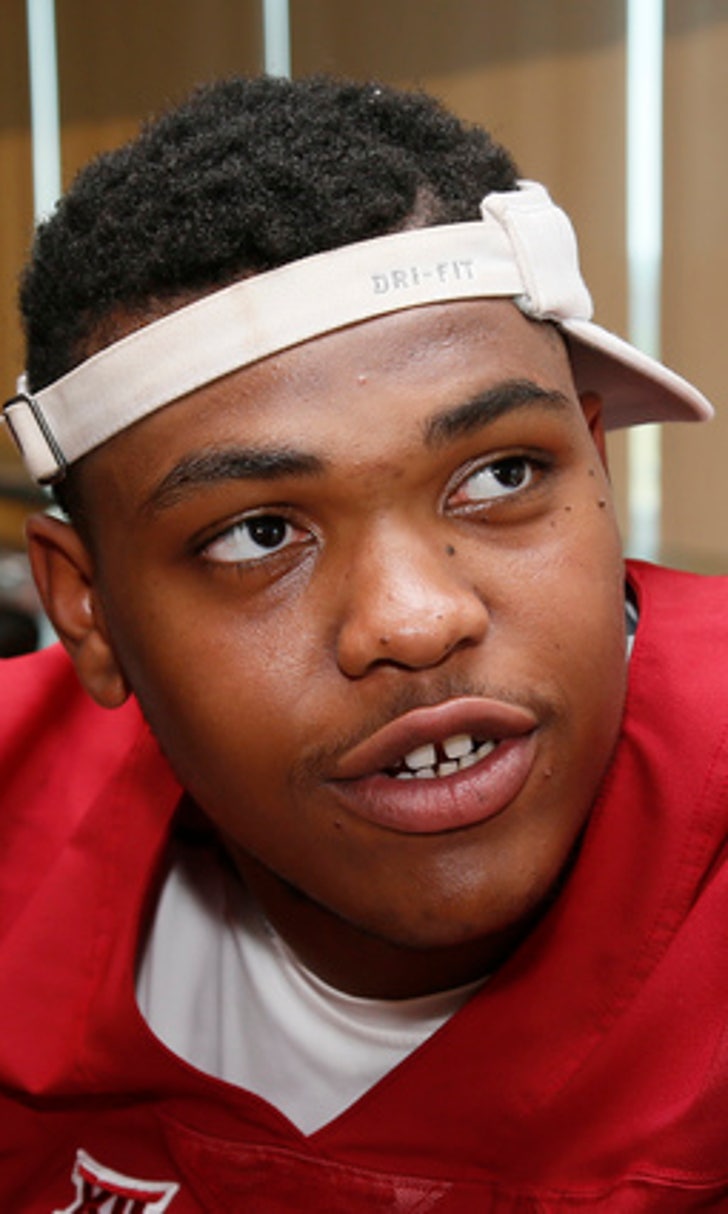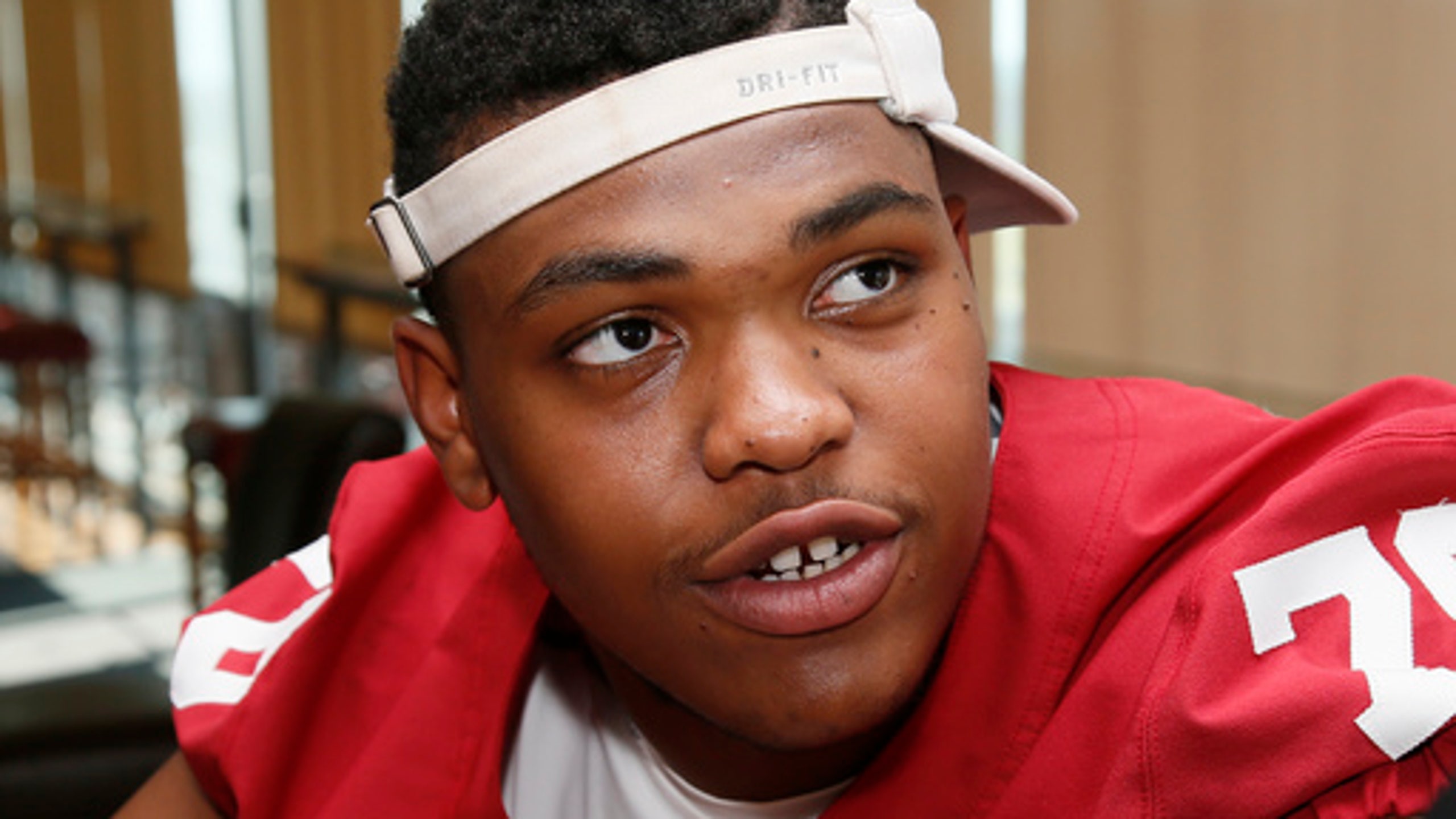 Youth rules the offensive line at No. 3 Oklahoma
BY foxsports • August 22, 2016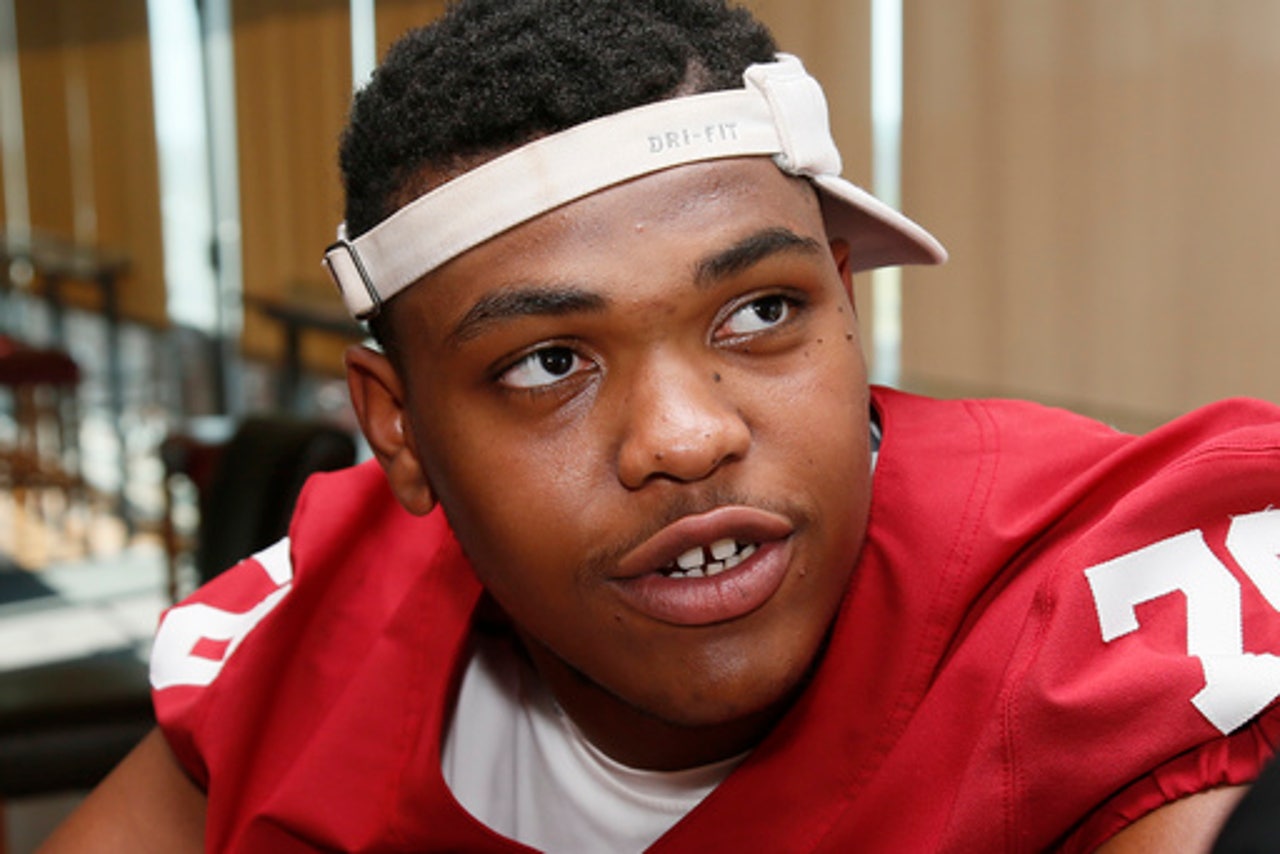 NORMAN, Okla. (AP) For the past five years, Oklahoma coaches have had few worries about who would lead the Sooners' offensive line. First All-American Gabe Ikard, then Ty Darlington starred at center and the two erudite linemen proved to be vital cogs on teams that won a pair of Big 12 Conference titles.
Oklahoma will start this season at No. 3 in The Associated Press rankings and is considered a serious contender for a spot in the College Football Playoff for the second straight year, but one of the primary questions for the Sooners will be how quickly a young offensive line can develop and open the way for stars such as quarterback Baker Mayfield and running backs Samaje Perine and Joe Mixon.
Much will depend on junior Jonathan Alvarez, who is moving from guard to take Darlington's place at center, and on the two other returning starters, sophomores Dru Samia and Orlando Brown. Their teammates and coaches believe they will be up to the challenge.
''It's been good so far,'' Mayfield said. ''Jon did a good job of watching Ty. Ty was a very smart player, always knew what he was doing, so he got to watch Ty for a couple of years. Now he's on his own, he's controlling his own path now. He's done a good job of putting us in a good situation.
''It also helps to have Orlando and Dru at the tackles, to have experience, too, so we can kind of surround those younger guards with experience and try to teach them the ropes.''
The 6-foot-3, 308-pound Alvarez played center in high school and started at that position against Tulsa last season. He has the added benefit of being able to pick the brain of Darlington, who remains on the Oklahoma campus, about the nuances of playing center.
''Last year, when I was at guard, I still always heard what he was telling the centers,'' Alvarez said. ''Ty would always explain to me why he was making these calls. It helped me get my train of thought going a lot more. It helped me prepare the way I need to.''
As important as Alvarez will be to the Sooners' fortunes, so, too, are Samia and Brown, who started as freshmen at right and left tackle. The 6-foot-8, 340-pound Brown is imposing physically, much like his father, the former NFL lineman by the same name, while the 6-foot-4 Samia has bulked up 30 pounds this season to 305 pounds, something offensive line coach Bill Bedenbaugh said will make a ''huge difference'' in his effectiveness.
Bedenbaugh's primary concern is figuring out who will play on the outside of the Sooners' line and developing depth. Several candidates have emerged during preseason practices, including junior college transfer Ben Powers, redshirt freshmen Bobby Evans and Cody Ford and redshirt sophomore Alex Dalton.
Junior Christian Daimler (who has yet to play in three years with the Sooners), redshirt sophomore Quinn Mittermeier and seniors Erick Wren, Sam Grant and Jamal Danley also could figure into the mix.
Alvarez said the Sooners' experienced linemen want to help teach the newcomers, ''but at some point, they have to pick it up on their own and figure it out. They can't have somewhere all the time. I can't tell them what to do. They have to figure out what to do on their own.''
Bedenbaugh wasn't satisfied with the line's performance in Oklahoma's first preseason scrimmage, calling it ''very average'' and ''too inconsistent.'' He is aware he's under pressure to have a solid group of linemen ready for the Sooners' opener against No. 15 Houston on Sept. 3. Two weeks after that, No. 6 Ohio State will visit Norman in a much-anticipated game.
''Ideally you'd like to have a two-deep,'' Benenbaugh said. ''(But) that doesn't happen very often. What you'd like to have is eight guys, a starting five and then a tackle that can play both positions and a backup center. I don't know how it's going to work out. We're still young and inexperienced so we'll see how it shakes out. . But if we can get eight guys and some guys can roll, then we'll be fine.''
Having good line depth is critical for the fast-paced offense preferred by offensive coordinator Lincoln Riley.
''It gives you more confidence to do it as a coach,'' Riley said. ''It gives you the confidence if a guy gets nicked up here or there that you can keep going on with it. ... We were lucky last year. Injury-wise, we stayed pretty healthy until the last game. The depth did show up a little bit there. It was a major factor in that last game. It'll be a major factor at some point this year, too.''
---
AP college football website: www.collegefootball.ap.org
---