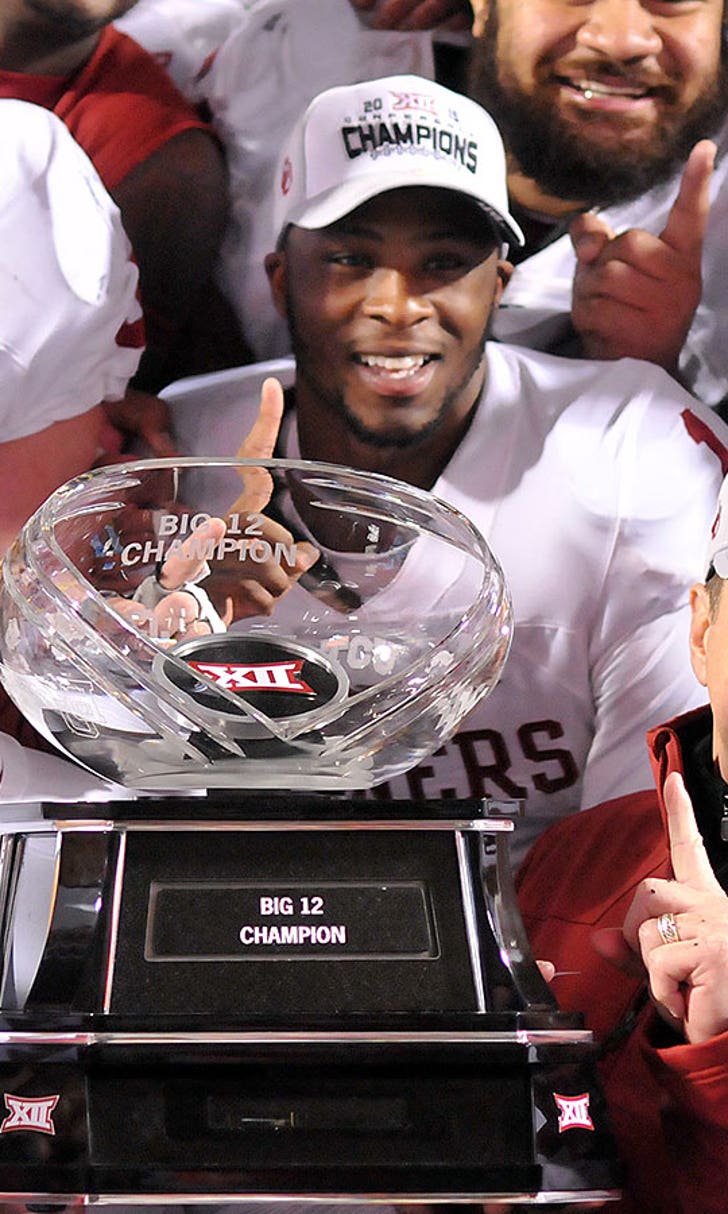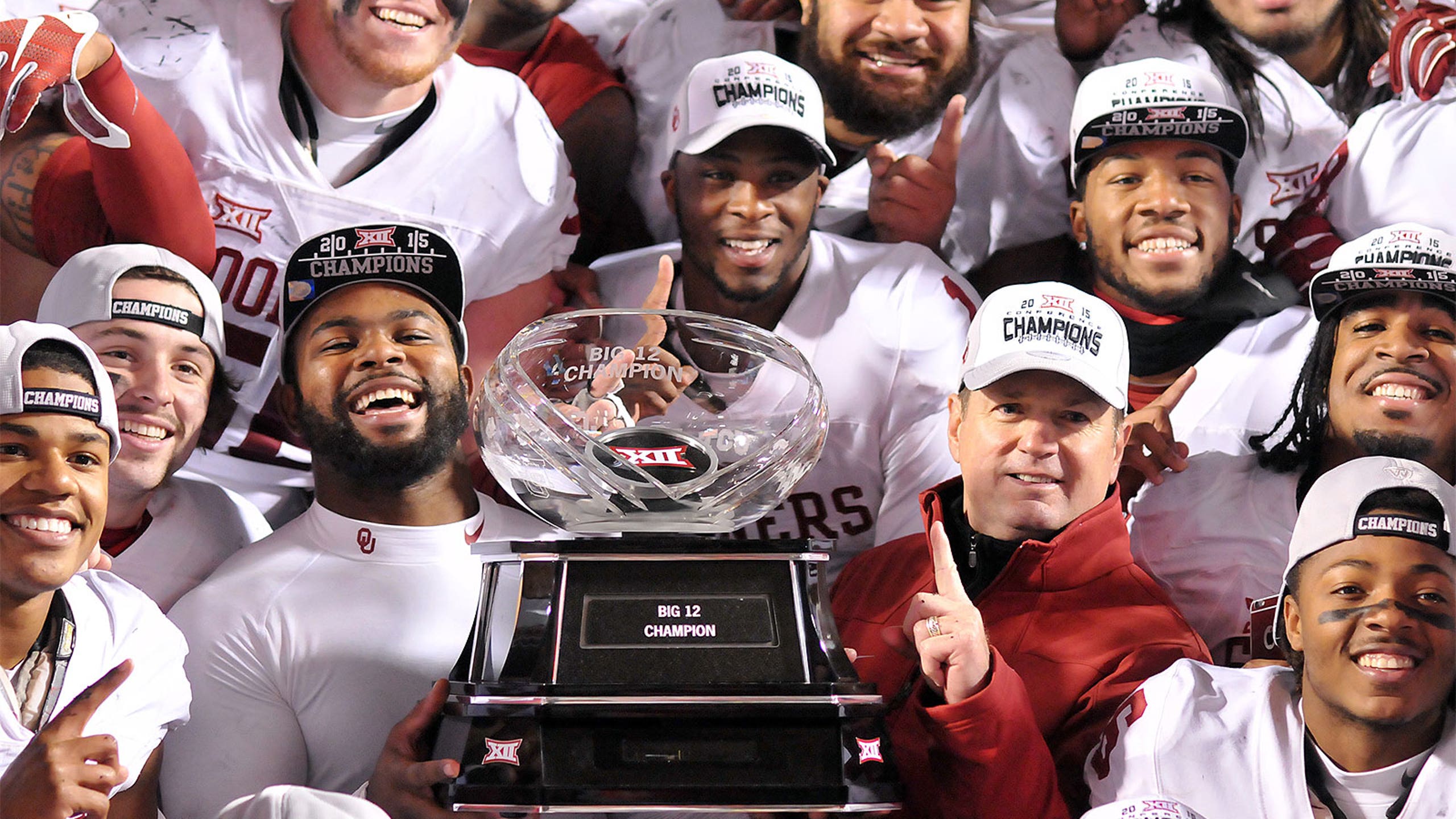 Will Big 12 be forced to expand if it wants a championship game?
BY Stewart Mandel • January 10, 2016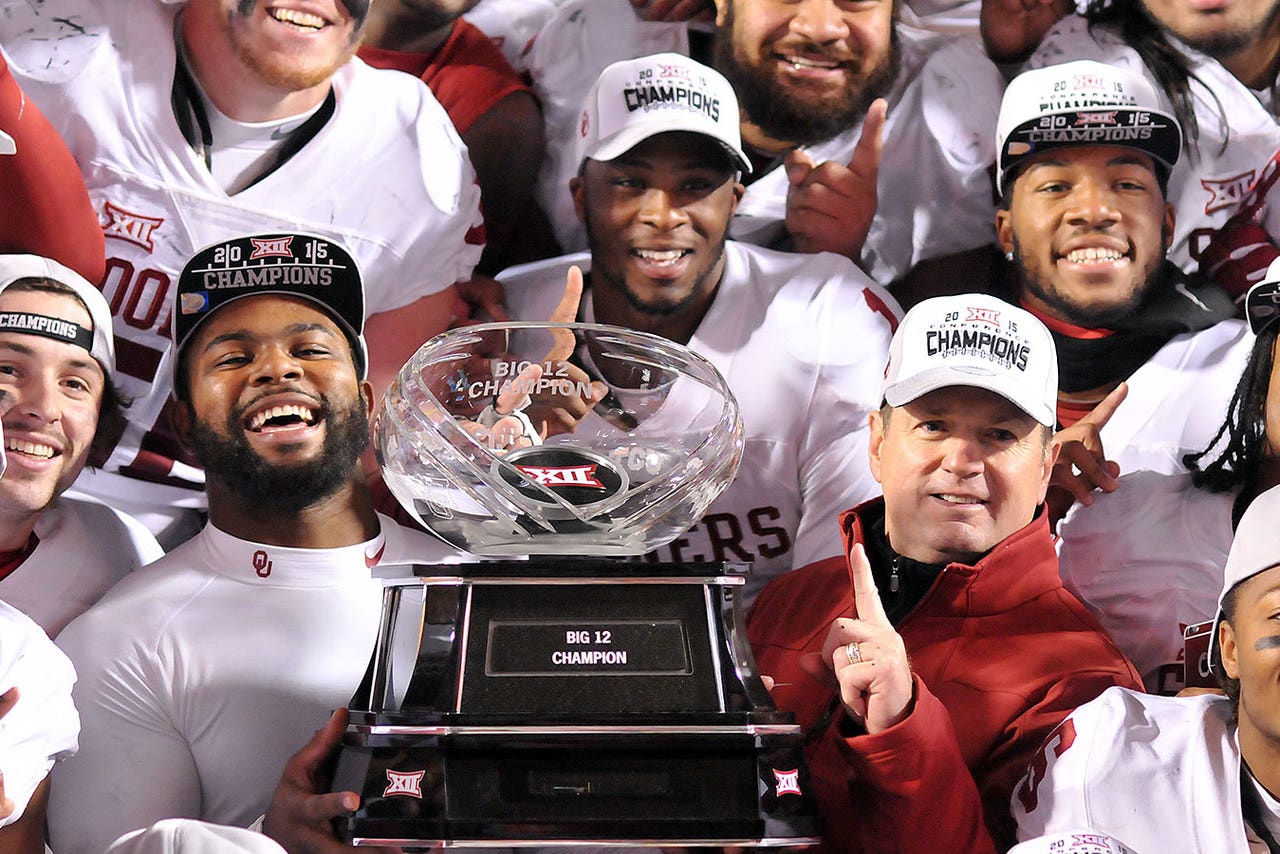 SCOTTSDALE -- For two years, the Big 12 has been pushing to change an NCAA rule that currently prevents the 10-team conference from hosting a championship game if it so chooses. Most parties long assumed it to be a formality.
But with the Big 12 and ACC's deregulation proposal finally going to vote at next week's NCAA convention, it now looks like the Big 12 won't get exactly what it wanted. Which could have wide-ranging ramifications if league members decide they have no choice but to expand to 12 teams.
Speaking with reporters here for Monday's national championship game, SEC commissioner Greg Sankey said, "From the SEC's perspective, what's currently been proposed, we're not inclined to support." He would be "interested in seeing if there are ways the Big 12 might be able to accomplish its goal, if it desires, of having a conference championship game with its current membership structure."
Sankey's comments come on the heels of the Big Ten previously adding an amendment to the original ACC/Big 12 proposal that would require a 10-team conference to still form two divisions. The Big 12, which plays a round-robin nine-game schedule, opposes that provision.
The Big 12 needs majority support among the 10 FBS conferences to pass legislation. But in the NCAA autonomy model that went into effect last year, the Power 5 leagues hold twice the votes as the other five.
Reached by phone Sunday morning, Big 12 commissioner Bob Bowlsby said: "We continue to support full deregulation and believe conferences should have full prerogative on how they conduct competition. Having stated our first preference, I believe we can find a compromise that will work."
Asked if that compromise could include two divisions, Bowlsby said: "We do not want to add members or be forced to play two divisions. Any compromise would have to consider those two provisions."
Next week's convention in San Antonio just got a lot more interesting.
The Big 12, which has not staged a championship game since it last had 12 members in 2010, first began feeling heat about its current model when the conference co-champs TCU and Baylor failed to reach the first four-team playoff last season. Bowlsby and league ADs cautioned against reading too much into one year's results and said they would wait on the fate of the NCAA proposal before making any long-term decisions about membership.
A year later, league champion Oklahoma's 12-game schedule did not prevent it from making the playoff, but not playing the last week of the regular season may have cost star quarterback Baker Mayfield the Heisman votes necessary to become a finalist.
The ACC has co-sponsored the Big 12's legislation despite the fact it has no plans of its own to change its own championship game model.
"A year or so ago I thought that would easily pass," ACC commissioner John Swofford said Sunday. "We'll have to see now."
The SEC's Sankey, noting his conference has the "greatest sample size" (of championship games (24 years), said, "We're fine with the status quo.
"There is a standard that's been set, and there are four conferences among the five that meet that standard," he said. "But there's an openness to see if there's an approach that works for the Big 12 in its current circumstance."
Expect some 11th-hour negotiations to try to achieve the compromise Bowlsby is seeking. If not, though, given previous concerns by Bowlsby that his conference champion may be "disadvantaged" in the playoff system by only playing 12 games, the expansion rumor mill will begin churning in earnest.
Stewart Mandel is a senior college sports columnist for FOXSports.com. He covered college football and basketball for 15 years at Sports Illustrated. You can follow him on Twitter @slmandel and Facebook. Send emails and Mailbag questions to Stewart.Mandel@fox.com.
---