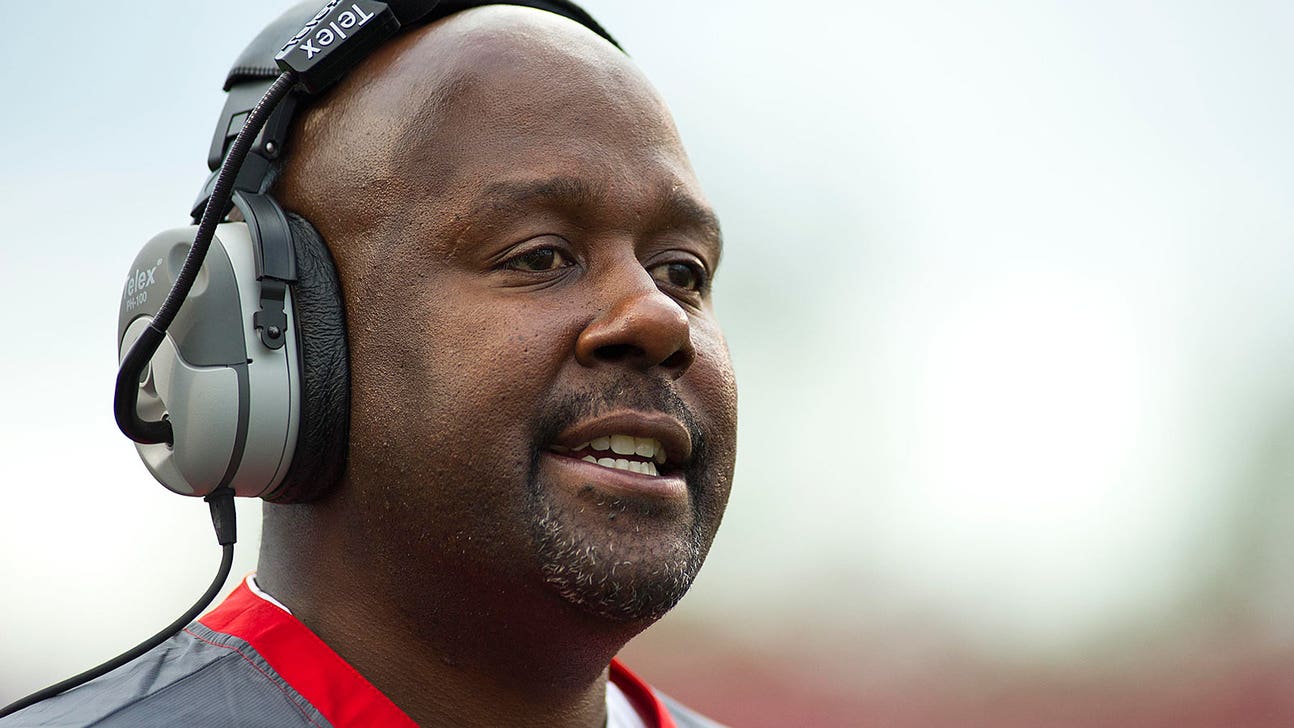 Why coveted son of Maryland OC spurned Terps for Florida State
Published
Aug. 7, 2014 12:00 p.m. ET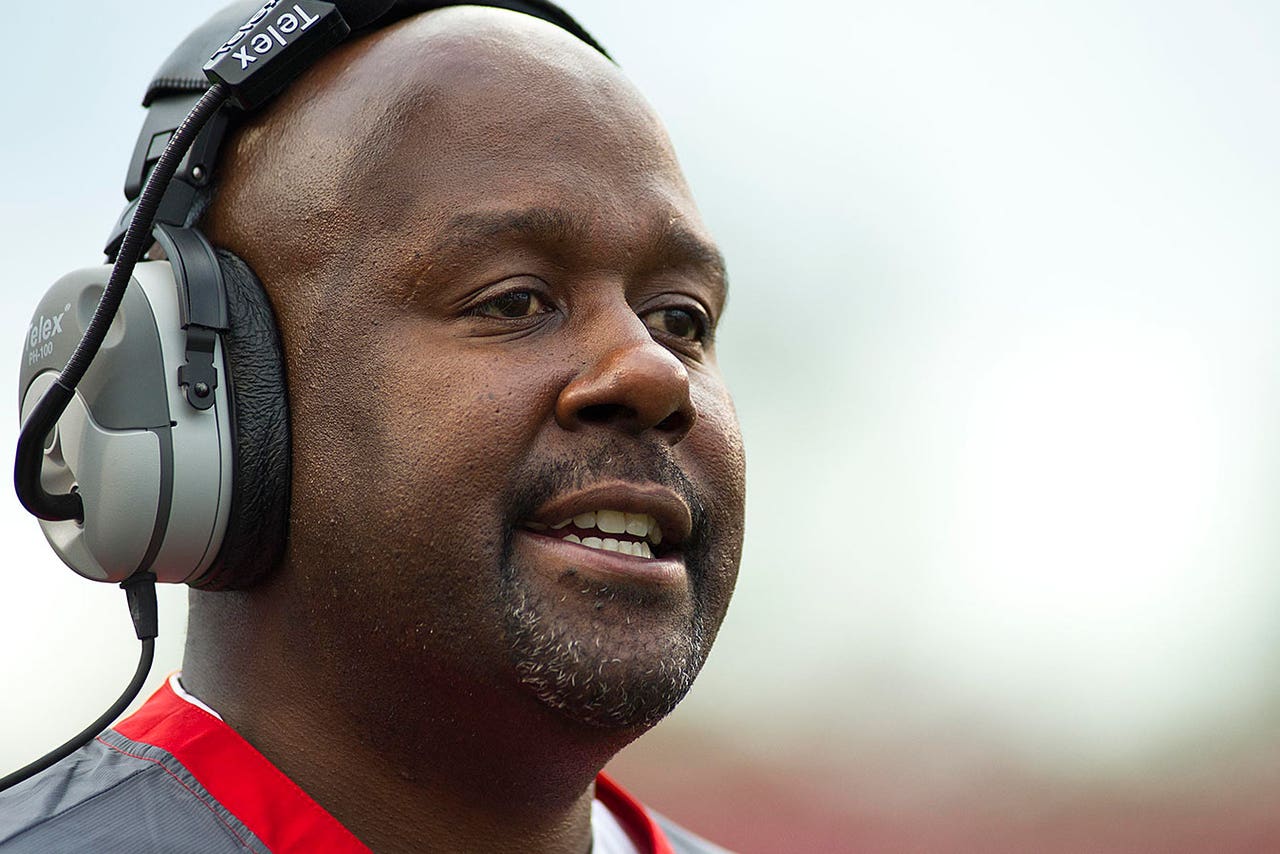 The recruiting process can be mind-numbing for a lot of kids, especially blue-chip kids where things play out in the spotlight. Kai Locksley, a four-star QB at Baltimore's Gilman High, is just glad he's made his decision and is looking to move on.
The 6-foot-4, 205-pounder provided quite a surprise in the recruiting world on July 31, when he committed to Florida State. The news was a jolt for a couple of reasons. First, because the four-star quarterback most people expected the Noles to get that day was Deondre Francois (who in fact did announce he would be a Nole later that day, giving FSU three QB commitments for the 2015 class.)
The other eye-brow raising aspect of the Locksley announcement was that many assumed he'd stay local and play for Maryland, where his father, Mike, is the offensive coordinator/QB coach and regarded as one of the top recruiters in college football.
In reality, it was a lot more complicated that just getting to play for your dad. The younger Locksley learned that from the experiences of his two older brothers -- Michael Jr., who played defense back at Illinois where his dad was an offensive coordinator, and Meiko, who played defensive back at New Mexico when his father was the head coach.
"I just knew at Florida State that I didn't have any shadow over me with my dad coaching there, or just expectations of playing underneath your dad and I knew at Florida State, with them just coming off winning a national championship, I'd have a great opportunity because they have such great weapons and two great quarterback developers in Coach (Randy) Sanders and Coach Fisher," Kai Locksley said.
"I talked to my older brothers a lot about it. Playing for my dad was always a dream of mine, but watching how things unraveled for them and the pressure that was on both of them and on my family, it really took a toll on my family watching them at Illinois and at New Mexico. At the end of the day, while it'd be awesome to play for your dad, but at that type of level there's a bunch of complications that come into effect."
The younger Locksley said his older brothers didn't have much of a problem in the locker room, but the situation was more of a headache for them outside the program. "If a game was lost or they didn't have a great season, things were aimed at them," he said. "People would start talking about my dad to them on campus or you'd have a bunch of fans making these nasty remarks. They just caught many of the same things that my dad was receiving, but he's an adult and they're just kids. It wasn't always a great situation for them."
There have been several sons who played quarterback in places where their dads coached in recent years. Among them: Riley Dodge played for his dad, Todd, at North Texas; Clint Brewster played for his dad, Tim, briefly at Minnesota and Cody Hawkins played for his dad, Dan, at Colorado. Clint Trickett spent a few seasons at FSU, where his dad Rick is the offensive line coach. The younger Trickett transferred out to West Virginia, where he is now the Mountaineers starter. At the time Hawkins became the Buffs starting QB, he became one of only eight Division I-A quarterbacks to start for his father since 1950.
Cody Hawkins suspects the dynamic can be even more challenging if your dad is your position coach or coordinator as would've been the case for Kai Locksley, "because head coaches are like the CEOs, so you have way more interaction with your position coach," the 26-year-old Hawkins said. "Kai would've been in an even tougher position."
The younger Hawkins, who actually spent six months on the Ohio State coaching staff, said he always called his father "Coach Hawk" even if it sometimes felt awkward. "It was never 'Dad.'" Dan Hawkins was fired after five seasons at CU, where he went 19-39. His son set Buffs records for completions, passing yards and touchdowns, but no doubt it was a rough road with all of the scrutiny his embattled father faced.
"The best advice you can give someone is just make the best decision for you because everyone's situation is very different," said Hawkins.
The example of the Hawkins was one that Kai Locksley had heard plenty about.
"I heard from a lot of people, because my dad is friends with a bunch of people in college football and he asked many of those guys' questions," said Kai Locksley. "Those that had been through it and understand what the dynamic was really like and they were straight-forward with me about it and let us know it was real difficult. It can be really hard to just enjoy the sport and make his own name for the son. We knew a bunch of those situations and even Coach Brewster, who is at Florida State, was giving me a little info about playing for your dad with how going into it, it looks amazing and awesome but when you really get into it, you reach obstacles and tough situations. It's a bunch of nonsense that you have to deal with.
"To be honest I think we're (he and his father) both relieved it's over. It was a long, strenuous process especially with the whole Maryland thing weighing in as well. I think there was a lot of pressure on him because, not only am I his son, but also because a lot of people try to put me in the same category as a Stefon Diggs as this 'Must Get' for Maryland, but there shouldn't be because a lot of people didn't understand the circumstances."
Locksley ended up picking the Noles over UCLA, Miami, Ohio State, Oregon, Texas and Maryland. He also said he's not worried about being one of three QB prospects in the Noles' 2015 recruiting class. It also didn't hurt the Noles cause that Fisher's last two starting quarterbacks, Christian Ponder and E.J. Manuel both ended up as first-round draft picks and current starting QB Jameis Winston is coming off a Heisman Trophy winning freshman season.
"The coaching staff was selling to me that I can be an impact guy there, and really that's all I am focused on," he said. "For those other two guys to be going there, it was almost a coincidence because I wasn't focused on them and what they're doing.
"The coaches told me that I reminded them of E.J. Manuel coming in -- only a bit more polished as a thrower. They see my size, my body and my athleticism and know that I can spin it. They really think I can be the face of the program and the next one there to go into the pros and keep that tradition going."
Bruce Feldman is a senior college football reporter and columnist for FOXSports.com and FOX Sports 1. Follow him on Twitter @BruceFeldmanCFB.
---