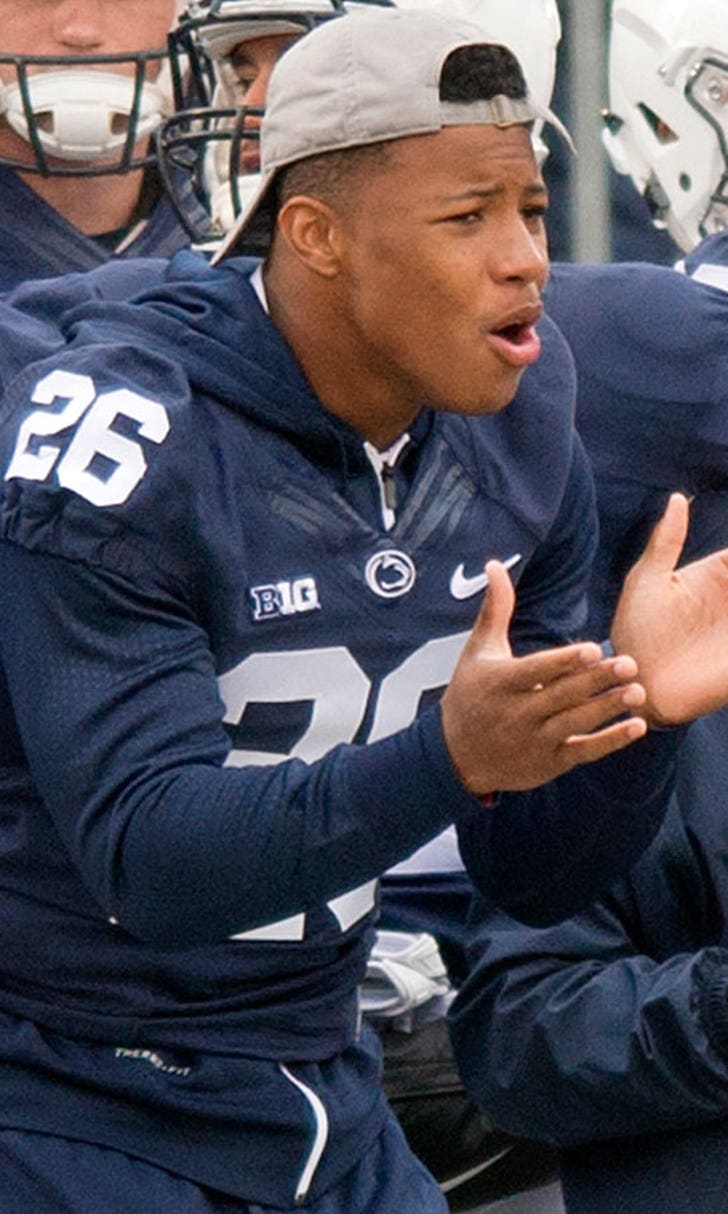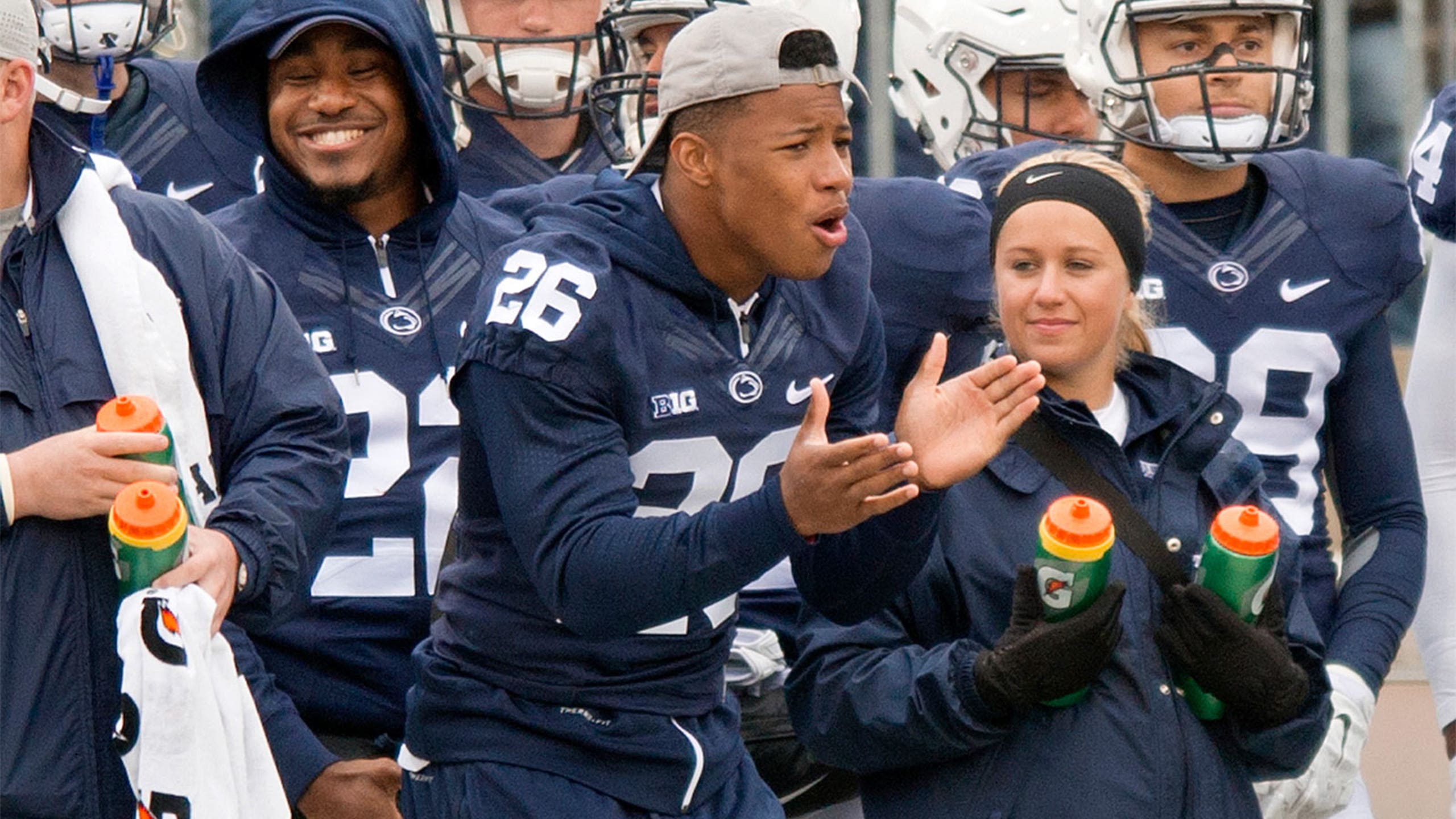 Which running backs will play for Penn State at Ohio State?
BY foxsports • October 15, 2015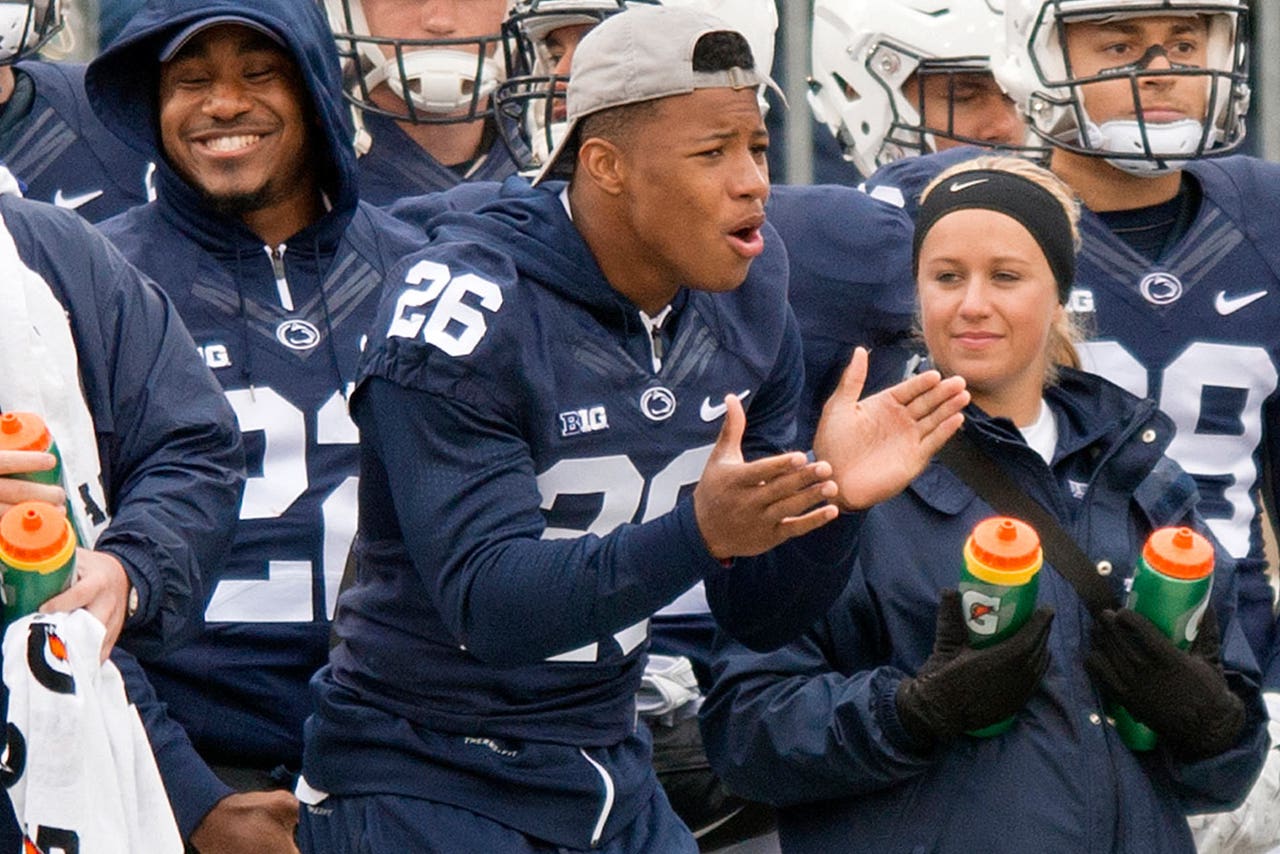 Among the biggest storylines surrounding Penn State's trip to Ohio State is the health of the top two running backs for the Nittany Lions. 
Per the Centre Daily Times reporters confirmed with coach James Franklin Saquon Barkley (ankle) and Akeel Lynch (knee) took snaps at practice this week, but that was about as much as they could get. 
"Yes, the doctors have made a decision," Franklin said when asked about Barkley playing. 
Asked if that means Barkley will actually be on the field, Franklin merely repeated the same answer: "Yes, the doctors have made a decision." 
Lynch and Barkley have both missed the past two games after going down in the first half of the Nittany Lions' 37-21 win over San Diego State on Sept. 26. 
Lynch, a 5-foot-11, 220-pound junior, started the first four games, but Barkley played extensively against Buffalo and Rutgers in weeks two and three as well as prior to going down against the Aztecs in week four. 
Barkley, a 5-11, 222-pound true freshman, leads the Nittany Lions with 373 yards rushing and three touchdowns. He is also No. 1 among the running backs in yards per carry at 8.9. He also has a 22-yard touchdown catch to his credit. 
Lynch has rushed for 262 yards and two touchdowns on the season and averages 5.3 yards per carry. 
Redshirt freshmen Mark Allen and Nick Scott have started the past two games, respectively, and performed well in the absence of the top two backs. 
Scott has 125 yards rushing and a touchdown on the year while Allen has 75 yards on the ground and has caught four passes for 44 yards and a touchdown.
---