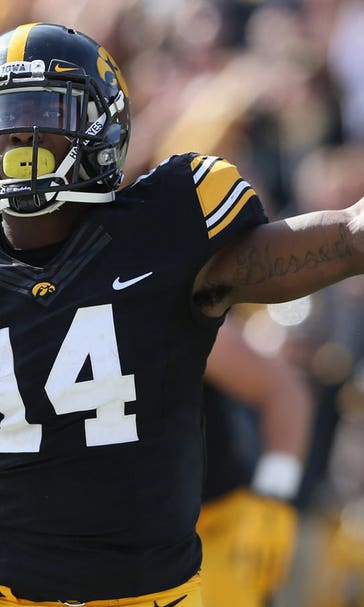 WATCH: Iowa CB Desmond King stuns Maryland with pick-6
October 31, 2015

Iowa football's march to a potential undefeated season continued Saturday with a game against a Maryland team that has shown some signs of life offensively the past couple of games.
The Hawkeyes did not seem to be in much danger throughout the afternoon, but they were not quite able to put the Terrapins away even as the game moved into the fourth quarter.
Then Desmond King took care of that.
The Hawkeyes cornerback took advantage of an ill-advised throw by Maryland quarterback Perry Hills, catching a pass hurled right at him on what was supposed to be a tunnel screen, then outraced everyone on the field for an 88-yard touchdown that put the Hawkeyes on top 31-7 with 7:38 left.
Maryland answered with a 100-yard kickoff return for a touchdown on the ensuing kickoff, but it was too little, too late.
The Hawkeyes won 31-15 to improve to 8-0.
---