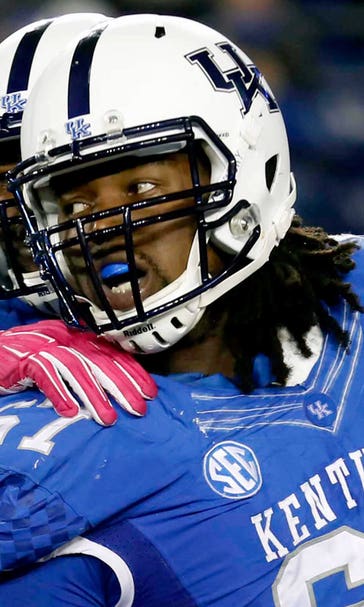 WATCH: 300-pound UK defensive lineman rumbles 77 yards for TD
October 31, 2015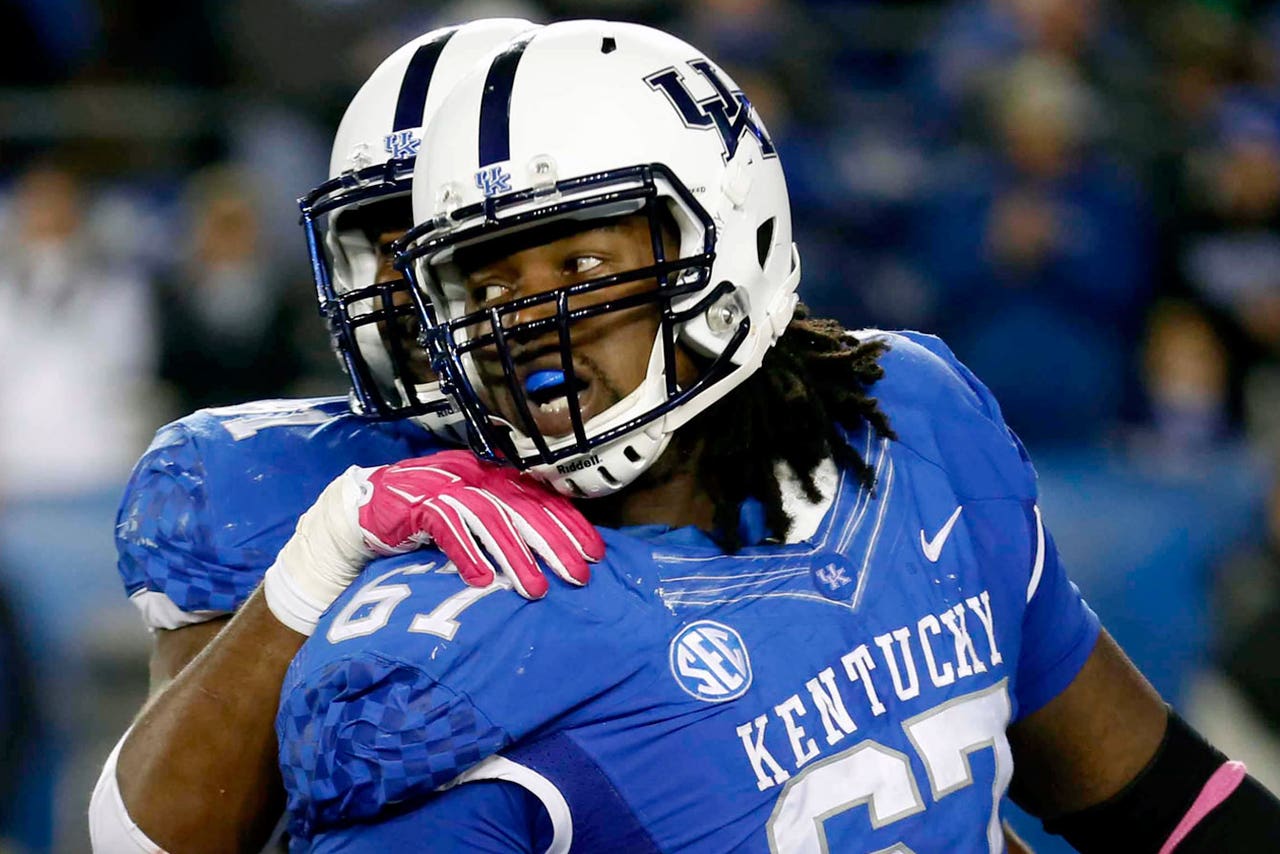 It's always fun to see a big guy score a touchdown. The spectacle of a non-skill position player rumbling and careening down the field can't be denied.
On Saturday, Kentucky defensive tackle Cory "Poop" Johnson did just that with a score of his own against Tennessee. The 300-pound athlete out of South Carolina picked up a Josh Dobbs fumble and scampered 77 yards for the first TD of the contest. 
Johnson earned his nickname thanks to his liberal use of the bathroom. He points to this as a reason for why his weight has fluctuated so much in the past. 
There's no word on whether Johnson was pooped at the end of the play. 
---
---