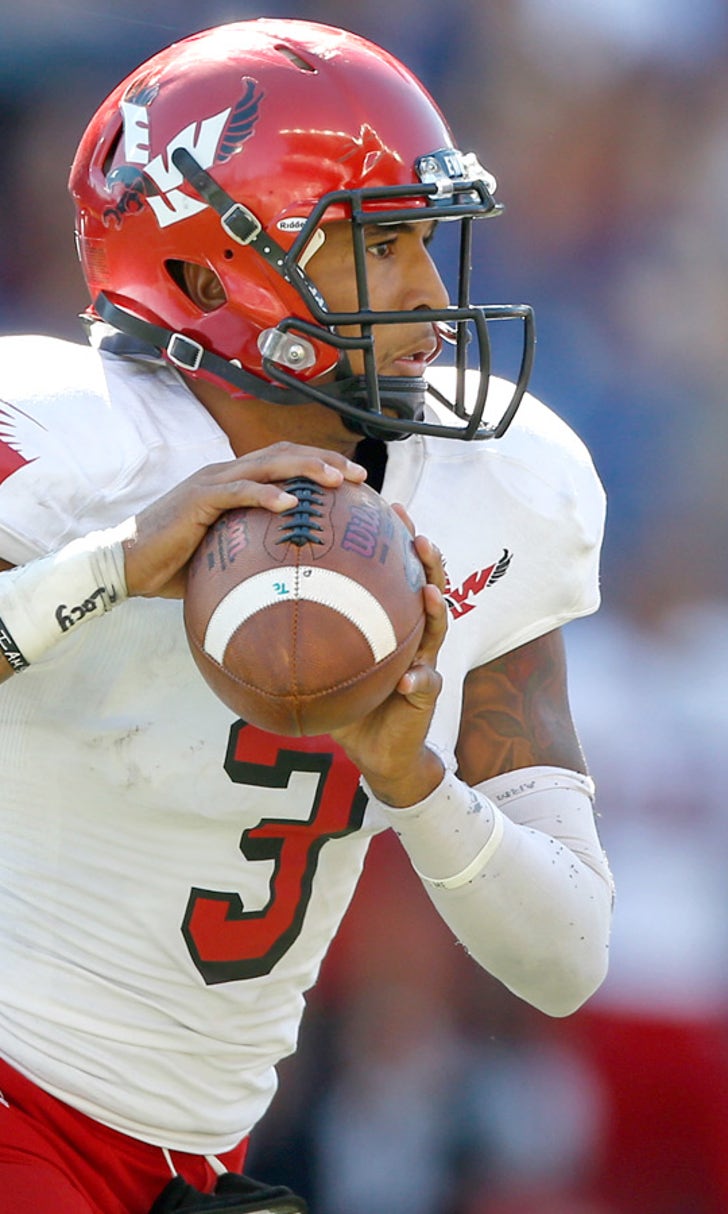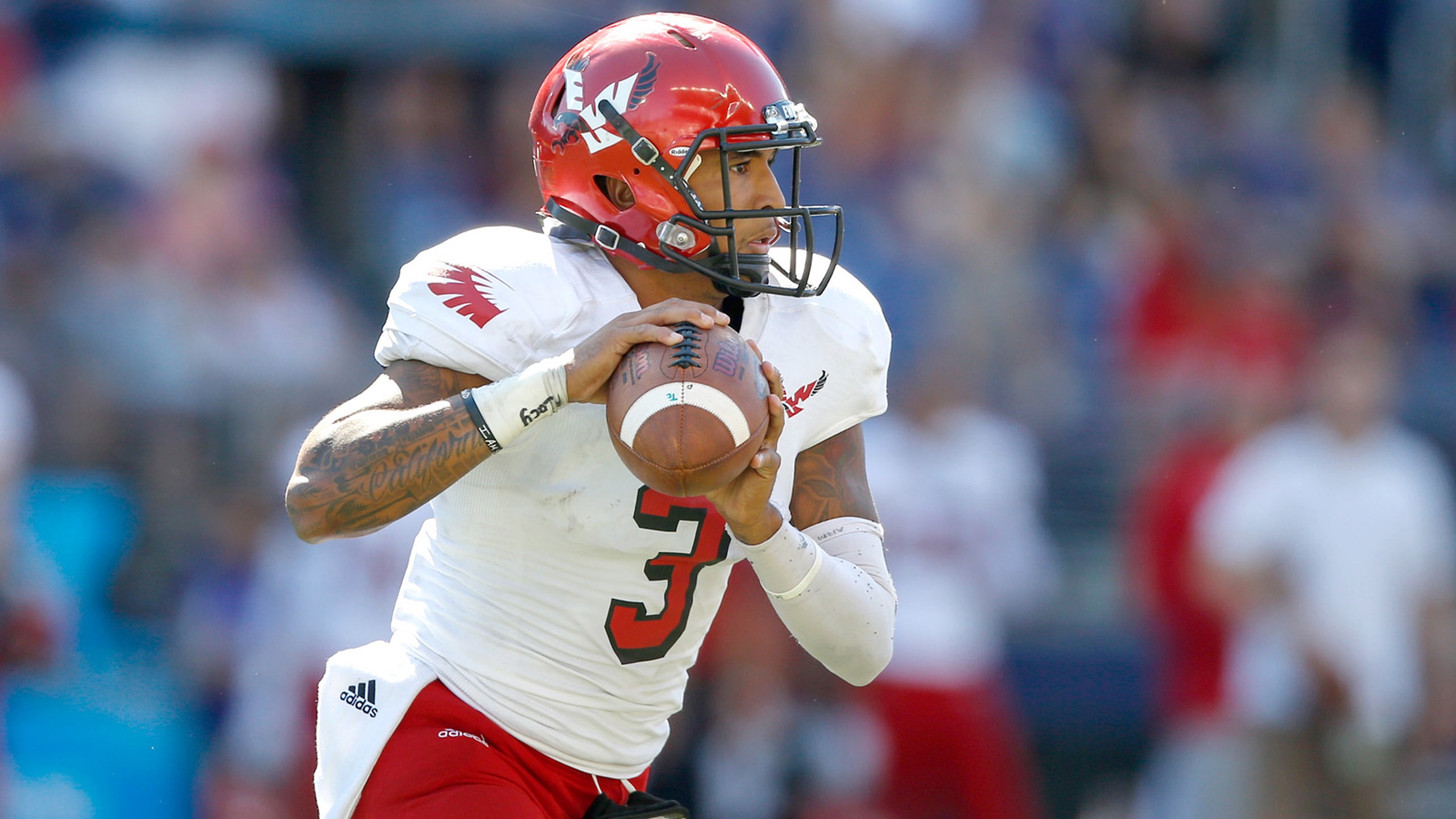 Vernon Adams arrives at Oregon ready to be Ducks' next star QB
BY Bruce Feldman • February 9, 2015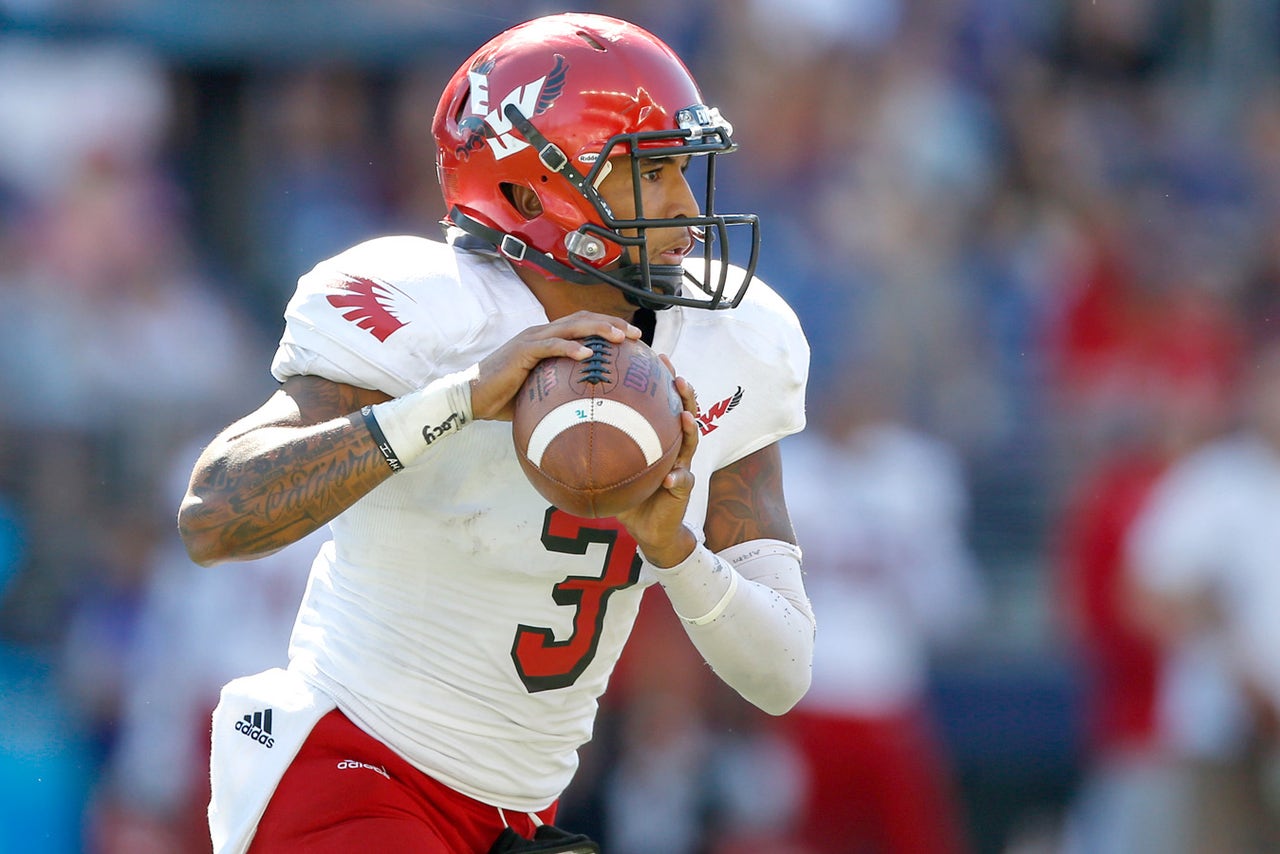 Dean Herrington, a long-time high school football coach in Southern California, has produced more than his share of top quarterback prospects. He's groomed a couple who have played in the NFL (Kyle Boller and Matt Moore) and a bunch more who started at the FBS level. Four years ago, Herrington, now the head coach at Bishop Alemany, tried to tell all the college recruiters who came to visit his school that he had another stud QB primed for the big-time, but this time no one would listen.
"I tried to tell people," Herrington recalled Monday morning, "but no one would pull the trigger. I said, 'He's special.'"
He is Vernon Adams, who is now one of the more intriguing subjects in the 2015 college football season since he becomes the favorite to take over for the great Marcus Mariota and perhaps lead Oregon back to a run at the College Football Playoff. Adams is the latest in a run of graduate transfer QBs -- de facto free agents hoping to get up to speed in a hurry -- but few of them have tried to do so in a situation anywhere near as high-profile as this Ducks team.
Last year at this time, the hot name was Jacob Coker, but that didn't play out the way most analysts thought. The touted backup at FSU went to Alabama, where he was expected to become a star given his physical talents, but the Alabama native had almost no game experience, wasn't there with the Tide for spring and ended up getting beaten out by Blake Sims for the starting spot.
The results with these QBs have been all over the map. Russell Wilson arrived late at Wisconsin but still impressed enough to win a captain's role. NC State's Danny O'Brien and Oregon's Jeremiah Masoli had a lot more struggles at their new homes. This is the first case of a celebrated QB going to a new team -- and moving up to a higher level.
Unlike Coker, Adams has played in a lot of college games and even a handful against FBS opponents (and thrived). His old HS coach wouldn't bet against Adams making a big impact because of his skillset and how much of a student of the game he is. "I think after he's done playing he'll be a coach," said Herrington.
The last time Adams was going through the recruiting process, things were a lot different. Herrington said Adams was only around 5-foot-10 and 175 pounds at the time, but the kid had great timing, was great at throwing the ball on the move and was so smart. He ran a hand-timed 4.54 40. Mechanically, Adams also had smoothed out an over-striding problem he had in his junior season of high school and had shown against top California competition that he could play with anyone, accounting for 41 TDs his senior season.
SMU came closest to offering Adams, Herrington told FOX Sports. Instead, Adams picked Eastern Washington over Portland State. Adams went to EWU and torched defenses for the FCS powerhouse. In fact, he also torched Pac-12 defenses, too. In games against Oregon State and Washington the past two seasons, he completed 54-of-76 passes for 886 yards to go with a sterling 11-0 TD-INT ratio. He also ran for 125 yards against the Beavers and Huskies.
The 22-year-old Adams, who has grown an inch or so and put on 20 pounds since high school while increasing his arm strength, became a hot topic this winter when word circulated that he was graduating and might be willing to jump up a level to transfer for any team looking for a QB in 2015. Oregon, which was losing Heisman winner Marcus Mariota, was one of them. UCLA and Texas each reached out to Herrington, but Adams declined their interest, saying he'd either go to Oregon or stay at EWU. After his visit to Eugene, Adams gave it more thought and on Monday morning tweeted out that he was going to become a Duck.
The dual-threat QB is an ideal fit for Oregon's up-tempo spread offense. The Ducks lose Mariota and a couple of experienced O-linemen but return a dynamic collection of receivers and running backs. Unfortunately for Adams, he won't graduate in time to take part in spring ball to hone his timing with his new teammates. Fellow Duck newcomer Travis Waller, an athletic 6-3, 200-pound early enrollee QB, will arrive in Eugene early enough to get some seasoning in spring ball and compete with Jeff Lockie and Morgan Mahalak for the vacant job. But none of the other Ducks quarterback candidates have the game experience that Adams does.
In an odd twist, Oregon opens the 2015 season against Adams' old school, EWU.
Bruce Feldman is a senior college football reporter and columnist for FOXSports.com and FOX Sports 1. He is also a New York Times Bestselling author. His new book, The QB: The Making of Modern Quarterbacks, came out in October, 2014. Follow him on Twitter @BruceFeldmanCFB.
---