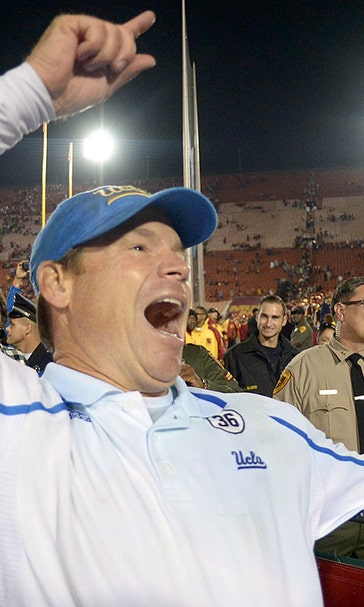 UCLA's Jim Mora thought that Oregon's plan against Arizona State was 'ingenious'
November 3, 2015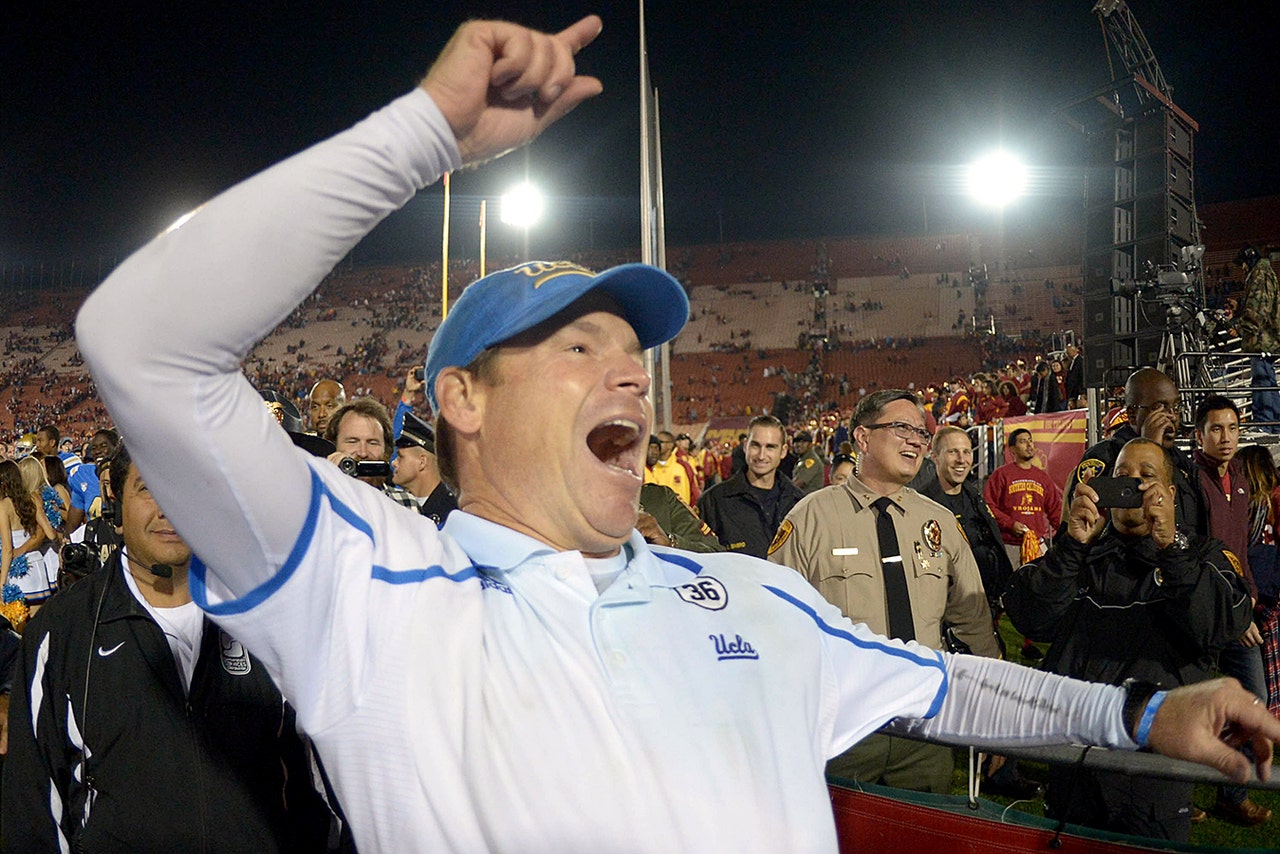 Two straight opponents have complained about Arizona State's rumored sign stealing tactics. Oregon's way of combating the alleged "stealing" was to create a fortress of big white sheets on the sidelines to protect its play calls. 
Whether or not the plan worked for Oregon is up for debate, but the Ducks got the best of the Sun Devils 61-55 in triple overtime.
UCLA head coach Jim Mora, who lost to ASU earlier this year, loved Oregon's plan of attack and went so far as to call it "ingenious".
Looks like Mora wishes he would've thought of it.
---