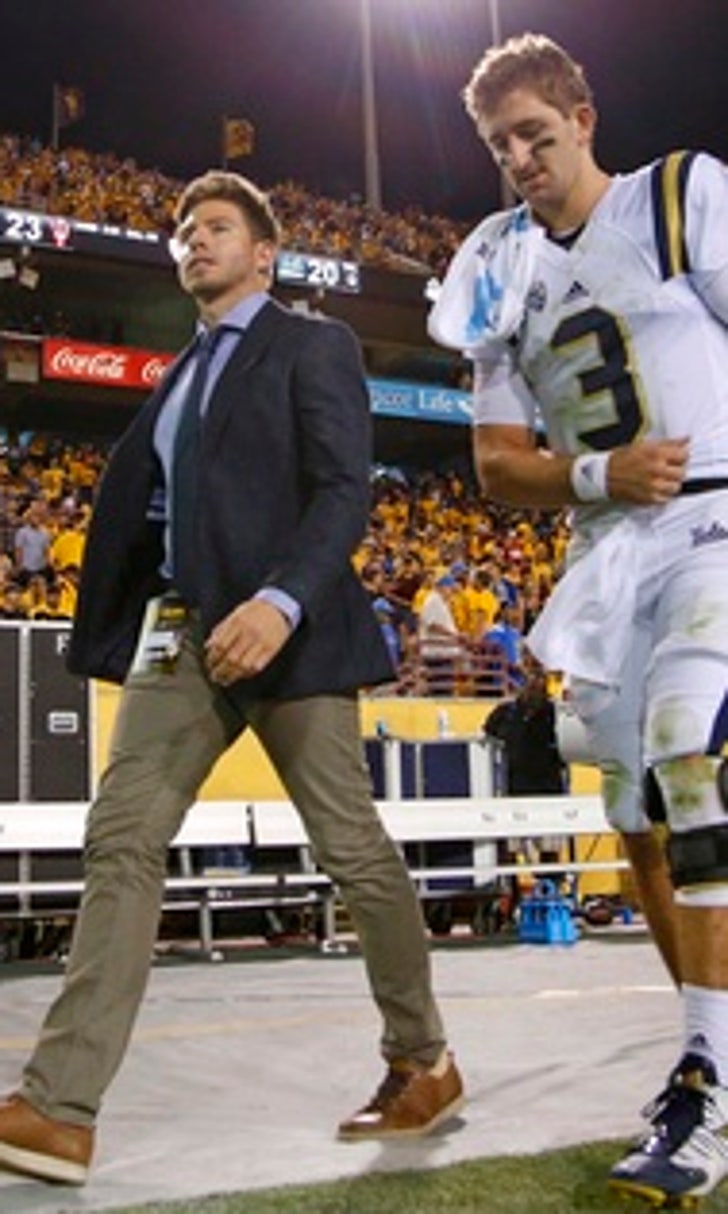 UCLA coach Mora hopeful QB Rosen can play at Washington St
BY foxsports • October 10, 2016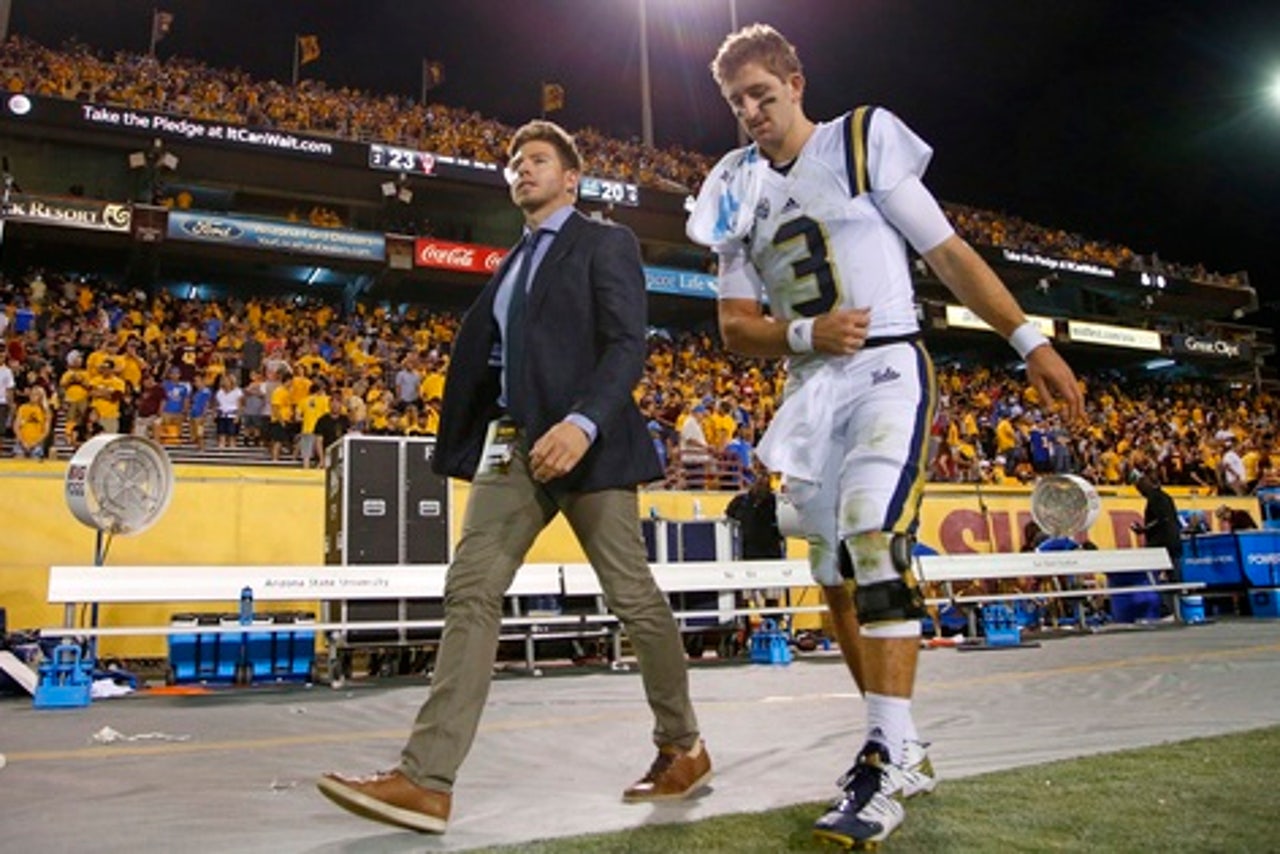 LOS ANGELES (AP) UCLA coach Jim Mora is ''hopeful'' quarterback Josh Rosen will be able to play at Washington State on Saturday. Regardless of Rosen's status, there are fundamental issues for the Bruins offense to address.
Rosen was twice knocked out of the 23-20 loss at Arizona State, with a right leg injury leaving the sophomore limping in the first half and a hard landing on his throwing shoulder in the fourth quarter sidelining him for the rest of the game.
Mora would not go into specifics regarding either and instead took the approach used by NHL coaches, referring to Rosen's ailments as upper body and lower body injuries. Still, Mora expects Rosen to exhaust every option to be able to play against the Cougars.
''He doesn't want to let anyone down and loves to compete,'' Mora said. ''I was impressed by the way he came back in and fought through some obvious pain and delivered a pretty good performance. I think he showed some grit, some toughness and I think his teammates appreciated that.''
Rosen threw for 400 yards and two touchdowns with one interception against the Sun Devils. Former walk-on Mike Fafaul was 3 of 11 passing for 44 yards and two interceptions in relief of Rosen, neither quarterback getting any help from the beleaguered UCLA run game as Nate Starks and Soso Jamabo rushed for just 40 yards on 17 carries.
Despite spending the offseason installing a run-oriented offense intended to become more physical, UCLA is averaging 2.95 yards per carry, ahead of only Miami (Ohio) and Texas State among the 128 FBS teams.
UCLA has 595 yards rushing this season. Washington State, a pass-heavy Air Raid offense that lines up with four receivers most of the time, has run for 381 yards in its last two games, outrushing Oregon and Stanford by 106 yards combined in those wins.
''Right now we're just sub-standard in a lot of ways in the run game,'' Mora said. ''That's not a statement that is going to astound people. We all know that.''
Those meager rushing statistics are exacerbated by the 15 sacks allowed, four more than UCLA surrendered all of last season.
Mora won't assign the blame for the offense's struggles to any one player or position group. Instead, Mora pointed to a series of individual breakdowns that can cause a negative play, be it a running back not picking up the right defender in pass protection or misreading a block carrying the ball, a wide receiver not running the right route, or the quarterback holding the ball too long. And when the rush offense isn't effective, opponents can unleash the pass rush on Rosen or Fafaul.
''It's a fine line between being 6-0 and 3-3, and we have to find a way to get over that line and make those plays when they need to be made,'' Mora said.
UCLA has been in this position before, starting 1-2 in Pac-12 play in four of Mora's five seasons. The difference this time is the offense's confidence is a ''little shaken,'' Mora admitted, making the balance between making corrections and maintaining belief in the new system difficult.
''You have got to find a way to be critical and demanding and honest with yourself. At the same time you have got to find a way to build confidence back and that's tricky,'' Mora said. ''You got to have some success. You have got to try to create some success.''
NOTES: Mora expects right tackle Kolton Miller (left leg) to return this season. Miller did not play against Arizona State and is still in a cast after suffering the injury against Arizona. ''It's just a matter of when,'' Mora said. ''It's a pain thing. If it was season-ending I'd tell you.''
---