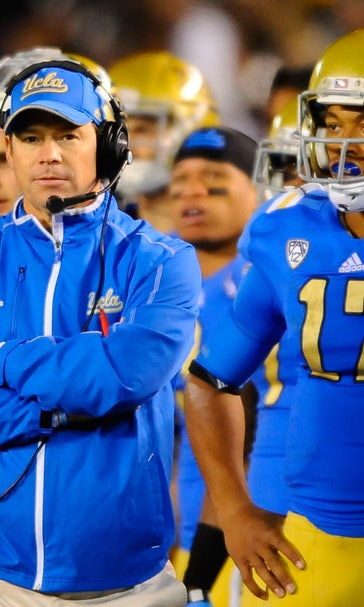 UCLA coach Jim Mora says he's not interested in NFL return
October 28, 2015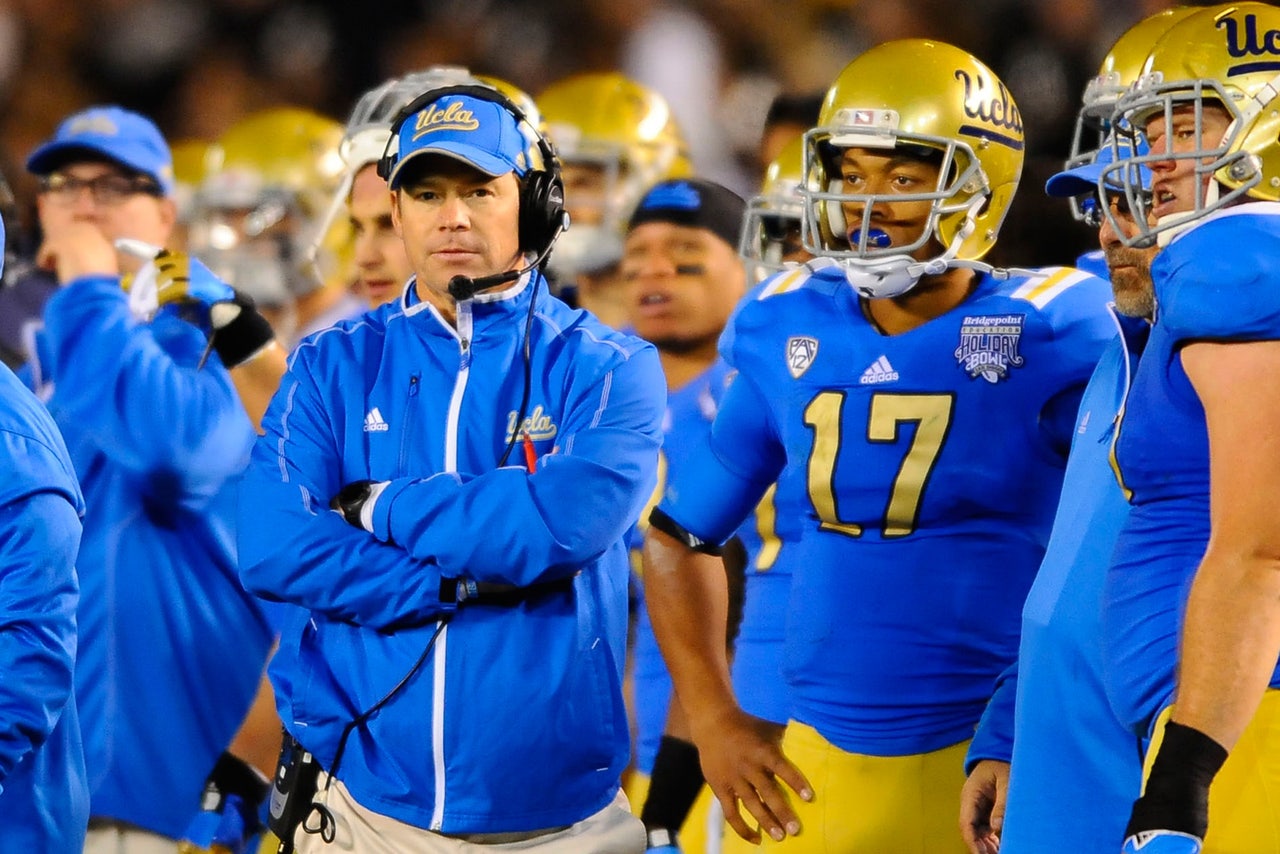 In a recent report from NFL Networks, Jim Mora was one of three NCAA coaches mentioned with interest in the NFL.
On The Rich Eisen Show, however, just two days later Mora was quick to deny these reports. Mora has been with UCLA since December 2011. He's also had NFL experience with the San Diego Chargers, New Orleans Saints, San Francisco 49ers, Atlanta Falcons (head coach) and Seattle Seahawks (head coach) before joining UCLA. 
"I don't know where Ian (Rapoport) got his information," said Mora, in the report. "I haven't talked to Ian. You know how those guys are. Sometimes they just make stuff up, and throw it out there, and see if it sticks."
(h/t OC Register)
---
---