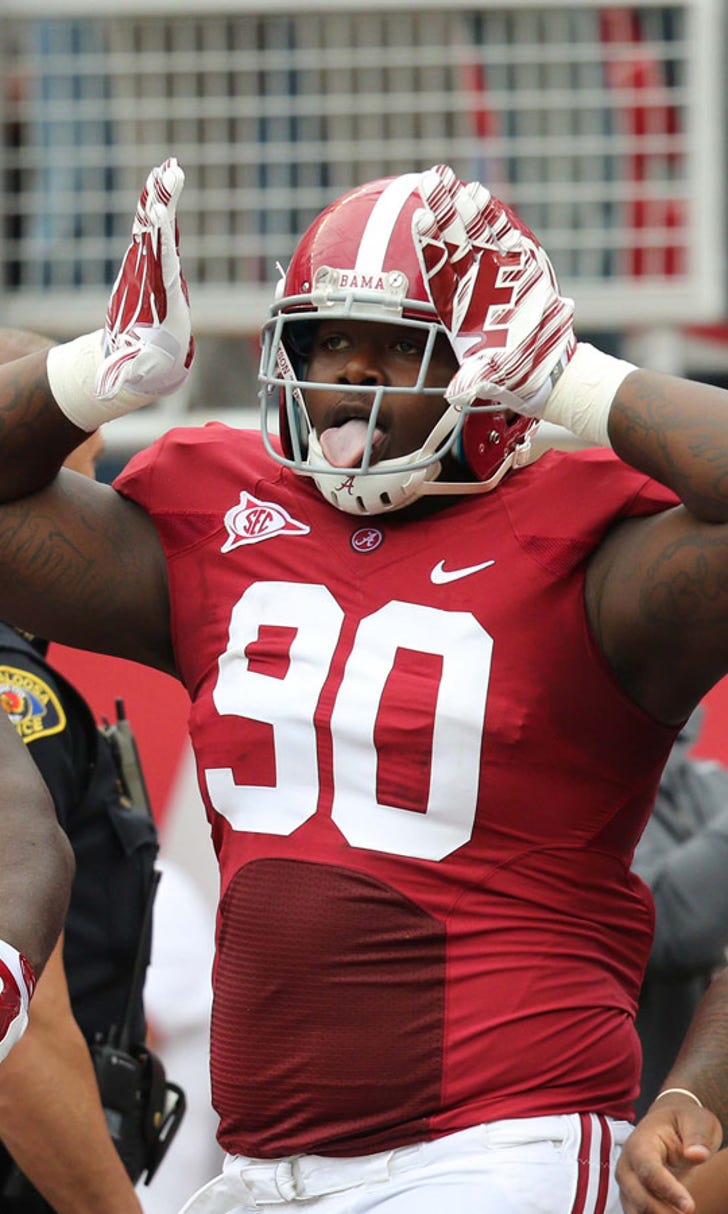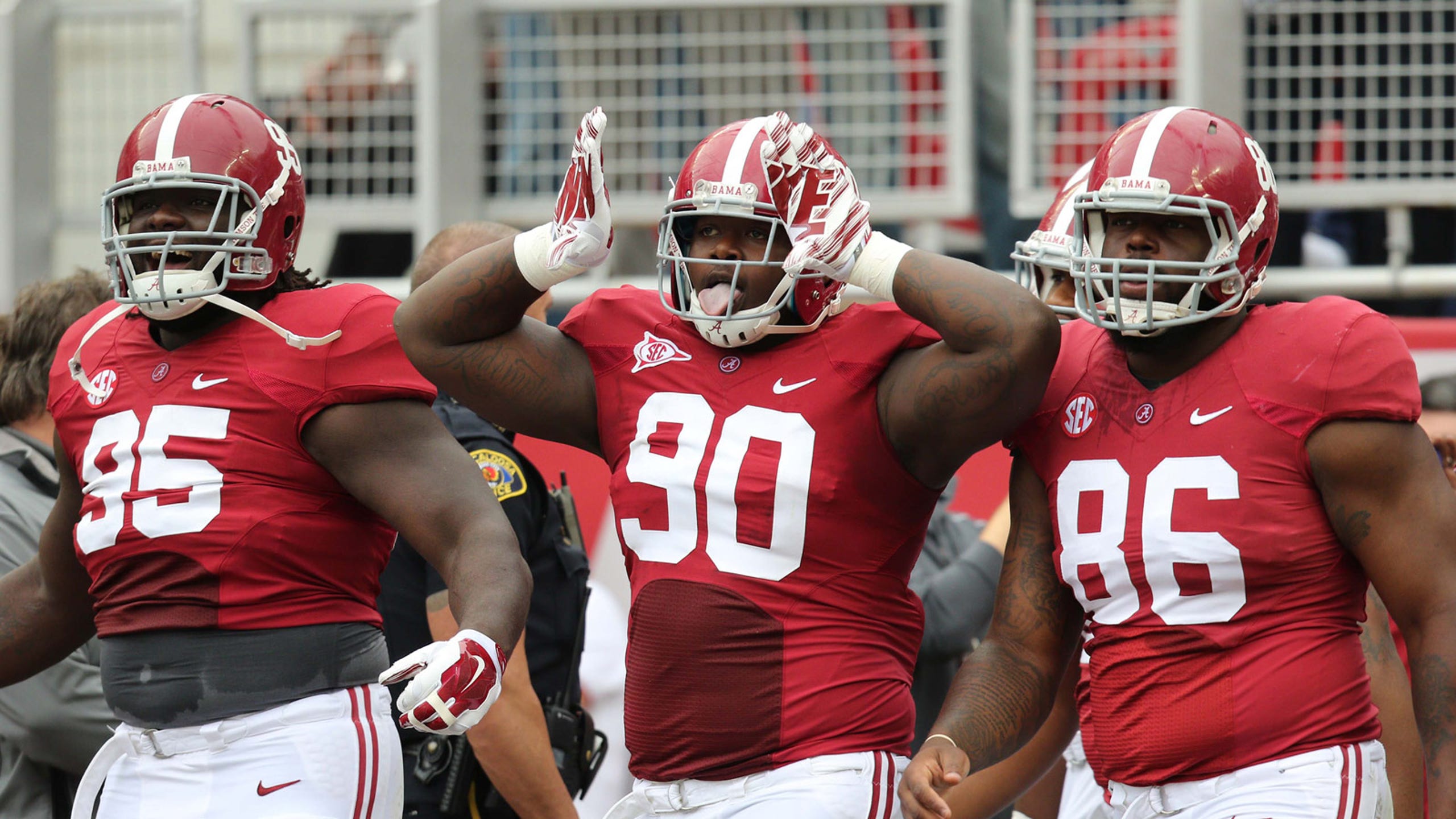 Tide defense preparing for another physical rushing offense
BY foxsports • October 8, 2015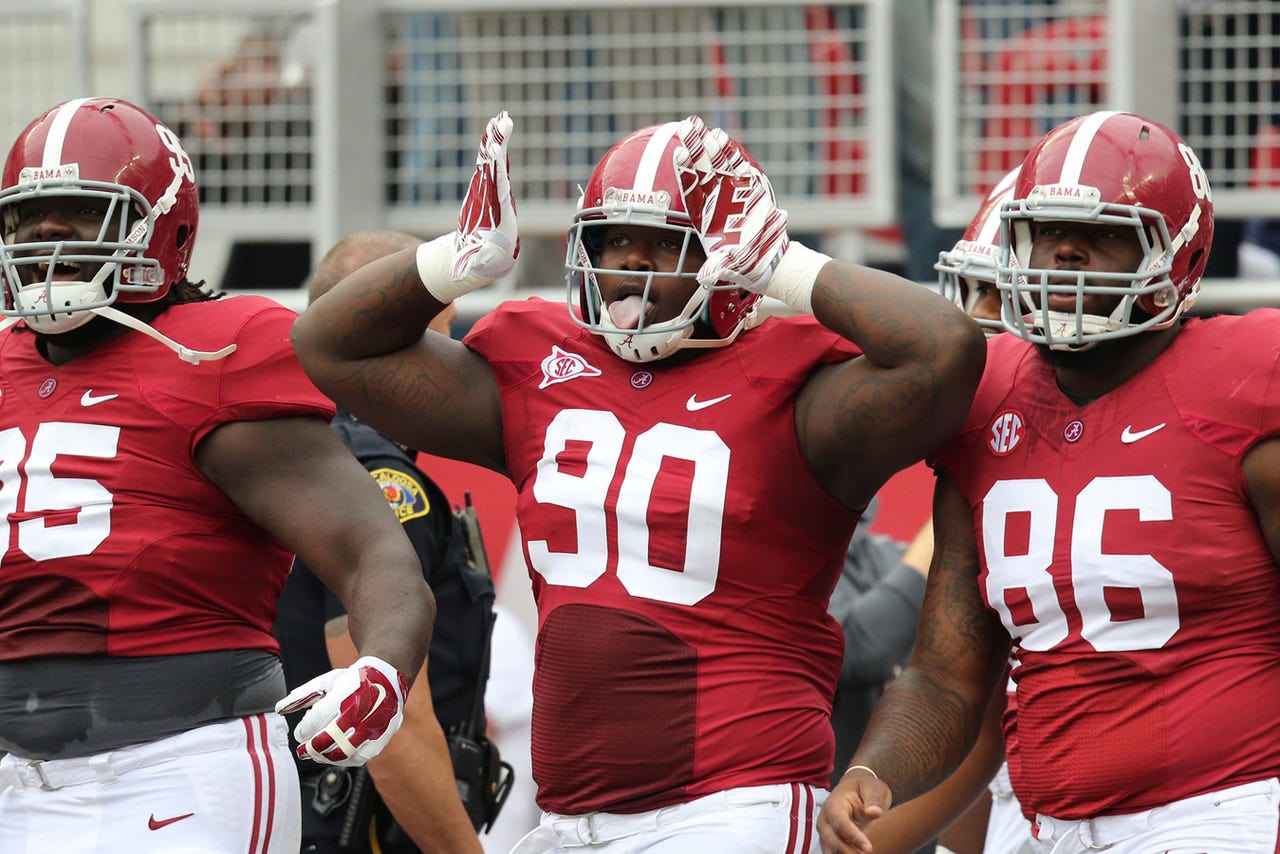 Arkansas used its power run game at wear down and eventually break the Tennessee defense in the second half and will likely attempt to do the same to Alabama Saturday. 
While the Tide did beat Georgia by four touchdowns last week, the Bulldogs made some nice rushing gains in the second half. Something Georgia head coach Mark Richt said the team went away from too early. 
"I think strategically we'd have been better off trying to go downhill more," Richt said Tuesday. "There's some things we tried to do outside and with the wet turf and some matchups we had out there on the edge, I think our best shot would have been to go downhill against them."
Now that Arkansas has rediscovered its rushing offense, don't expect the Hogs to get cute against Alabama. Expect a hot running back Alex Collins to get several opportunities to challenge the Tide front seven. 
"I think he's one of the best backs in the SEC," Alabama defensive lineman Jonathan Allen said. "He may not get the recognition of the other people, but he's definitely a physical guy. Likes to run the ball. Speed. He does a good job."
While Collins may have elite talent, the biggest issue defenses have is matching up with Arkansas' imposing offensive line. 
"They're a pain to deal with," Alabama linebacker Ryan Anderson said. "Last year, playing against those guys, it was tough."
As cliché as it is to say, the outcome of this game will be determined in the trenches, as one team's strength goes head-to-head with the other's. 
---