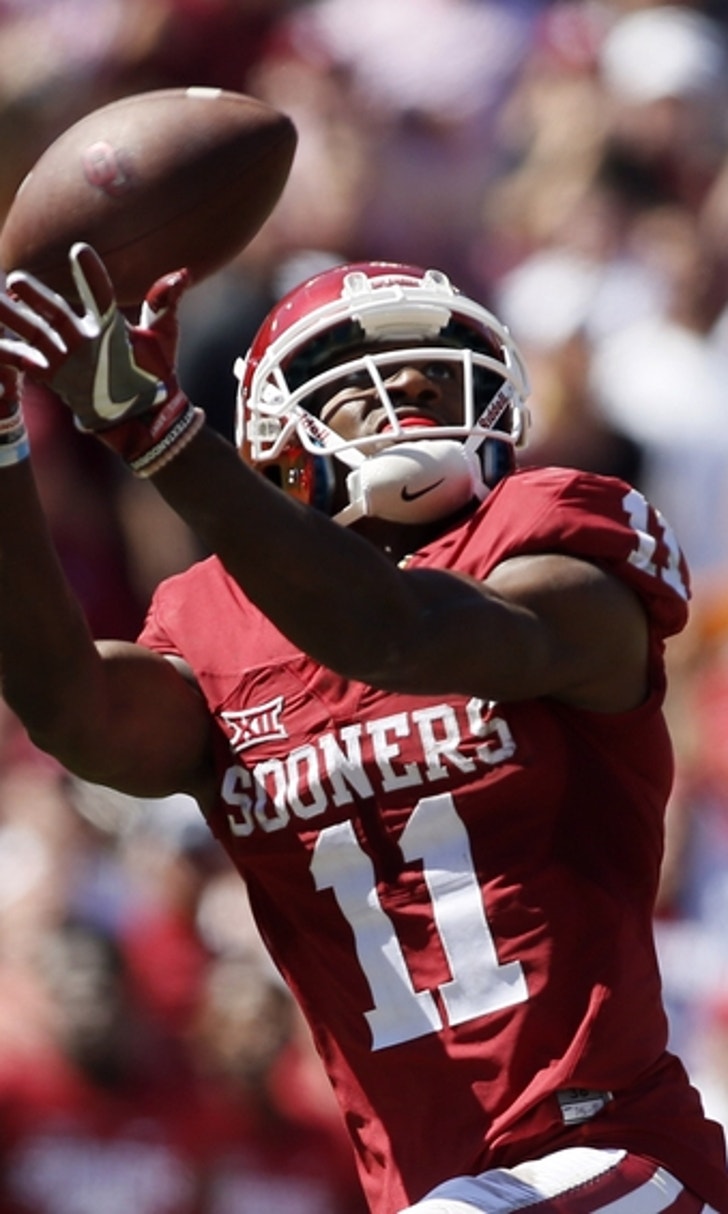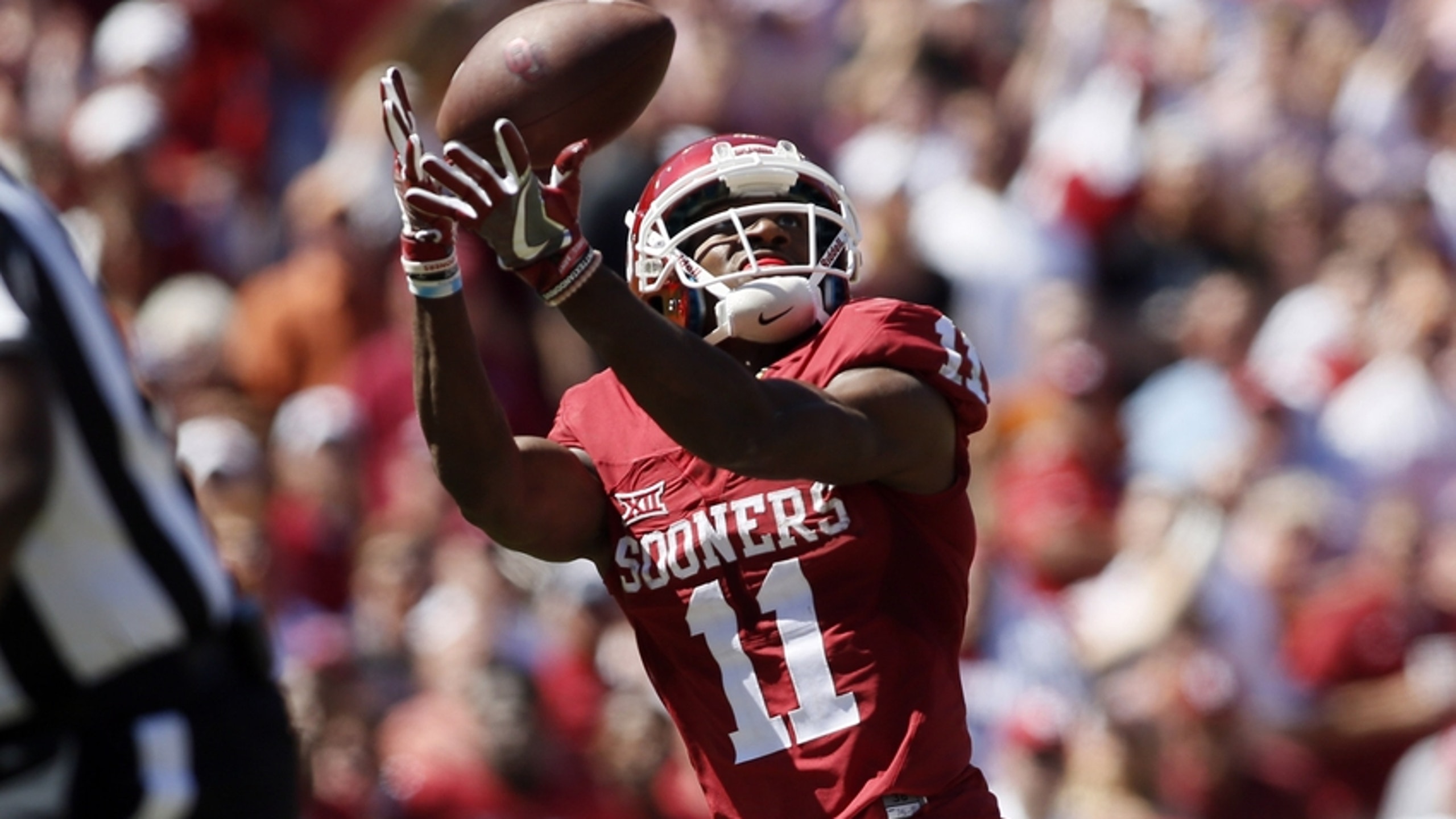 Three Oklahoma Football Players Rank in ESPN Top 50 Among Bowl-Eligible Teams
BY Fansided and Chip Rouse/FanSided via Stormin in Norman • December 15, 2016
ESPN's latest ranking of the Top 50 college football players includes three Oklahoma football players.
Nov 19, 2016; Morgantown, WV, USA; Oklahoma Sooners quarterback Baker Mayfield (6) warms up before their game against the West Virginia Mountaineers at Milan Puskar Stadium. Mandatory Credit: Ben Queen-USA TODAY Sports
As it does periodically throughout the regular season, ESPN asked 10 of its writers to rank the top 50 college players on a simple scale of one to ten. Only this time, the only players who were eligible for consideration were those whose teams were playing in a postseason bowl game.
Some of the results may surprise you. It did me.
All five of the Heisman Trophy finalists made the top 10, but none of them earned the top spot in the ESPN CFB Top 50.  That honor went to Alabama defensive lineman Jonathan Allen.
Oklahoma's sensational wide receiver Dede Westbrook, winner of the Biletnikoff Award as college football's best receiver this season, garnered the No. 2 spot in the current ESPN player rankings.
Westbrook's teammate and quarterback, OU's Baker Mayfield, was No. 8 in the rankings.
Heisman Trophy winner Lamar Jackson of Louisville ranked just behind Westbrook in the No. 3 spot. The remainder of the ESPN Top 10 were: 4. QB Deshaun Watson of Clemson, 5. Myles Garrett, a defensive lineman for Texas A&M, 6. Reuben Foster, a linebacker at Alabama, 7. CB Jordan Lewis of Michigan, 8. Mayfield, 9. LB and all-purpose Jabrill Peppers of Michigan and 10. Minkah Fitzpatrick, a defensive back at Alabama.
Oct 8, 2016; Dallas, TX, USA; Oklahoma Sooners running back Samaje Perine (32) runs the ball against Texas Longhorns cornerback Kris Boyd (2) in the game at Cotton Bowl. Mandatory Credit: Tim Heitman-USA TODAY Sports
Oklahoma junior running back Samaje Perine ranked 41st.
Westbrook and Mayfield clearly were deserving of their high ranking among the top players headed to bowl games this postseason, and Perine deserved his consideration among the top 50.
I was surprised, however, that Joe Mixon did not make the list.
Next to Mayfield and Westbrook, Mixon is easily, in my mind, the biggest weapon in the Oklahoma offensive arsenal, and clearly the most versatile.
The player they call "lightning" to Perine's "Thunder" compiled 1,183 rushing yards, was the Sooners second leading receiver with 32 catches for 449 yards and four touchdowns and led the Big 12 in all-purpose yards with 2,151 and an average of 195.5 per game.
Seven running backs made the ESPN Top 50 list, including Perine. Mixon had better season numbers than at least three of the running backs on the list. Leonard Fournette of LSU was No. 27 on the list, James Connor of Pittsburgh was No. 42 and Ohio State's Curtis Samuel was No. 46.
At the high risk of verbal abuse from the Sooner Nation, I would even put Mixon's body of work and game-changing performance for the past season ahead of Perine. Better yet, why not just include both on the list, therefore making it a clean sweep for the four Sooners some are calling Oklahoma's Four Horsemen.
More from Stormin in Norman
This article originally appeared on
---