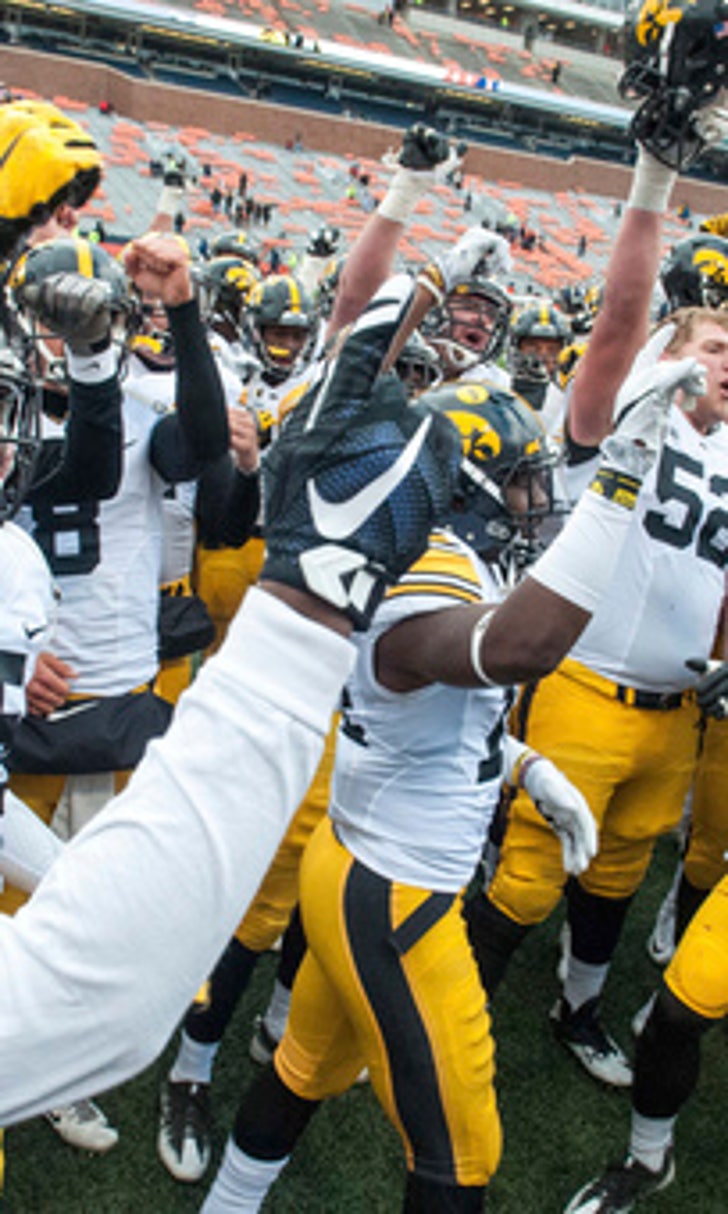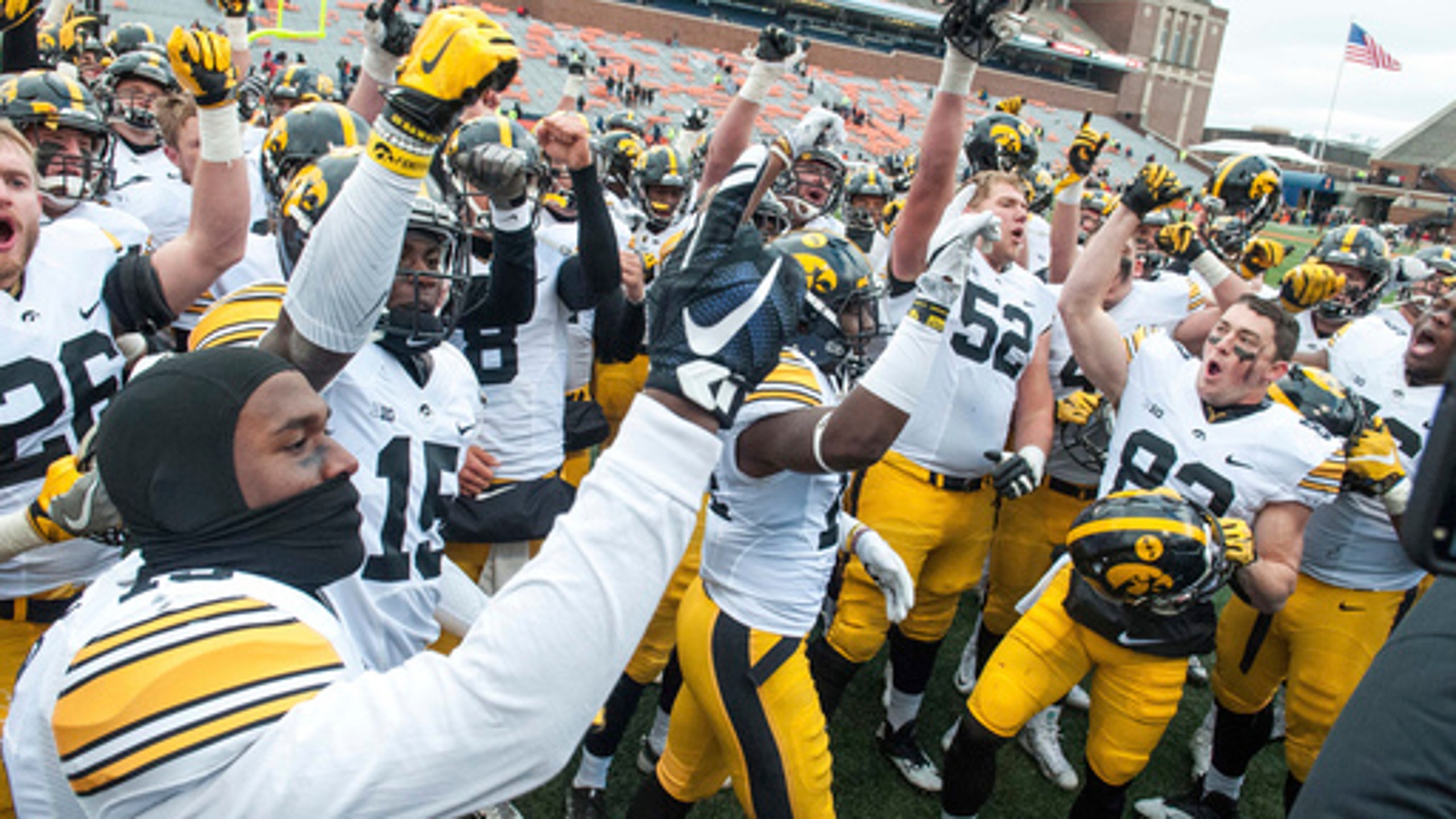 The Outlaw: Iowa LB Josey Jewell makes star turn
BY foxsports • November 22, 2016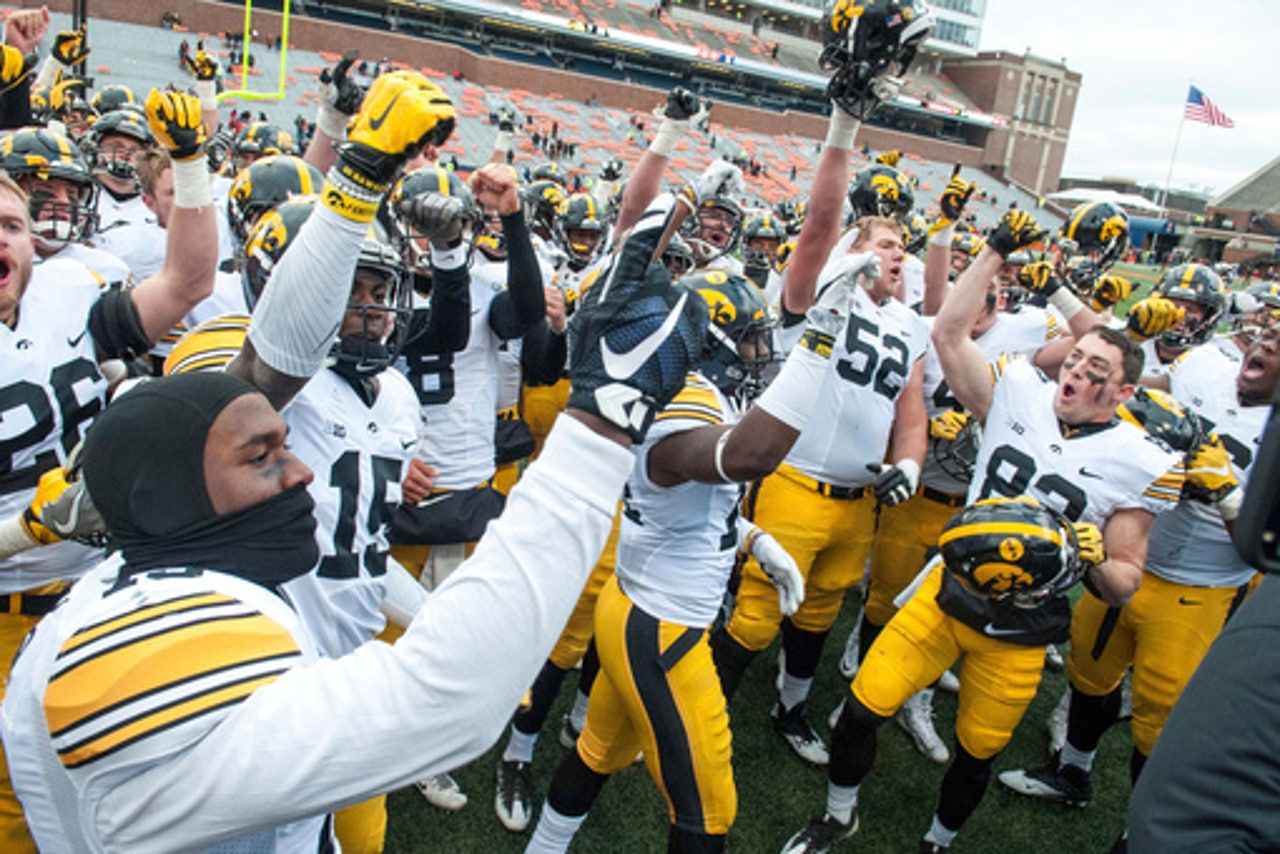 IOWA CITY, Iowa (AP) Iowa linebacker Josey Jewell's pre-game routine includes a music playlist he dubbed ''Kinnick'' in honor of the Hawkeyes home stadium.
Jewell lined the songs up so that ''oldies'' from bands like Boston and REO Speedwagon play first, helping him keep his burgeoning intensity in check. As the team bus gets closer to the stadium, Jewell pumps music from heavier bands into his ears, fueling a fury he eventually unleashes on opponents like few players in the country.
''When I get on a football field, I just kind of turn a switch,'' Jewell said.
Having the foresight to plan details down to the song is just one of reasons why Jewell, affectionately nicknamed ''The Outlaw'' by fans, is the latest overlooked Iowa recruit to develop into a star. Jewell and his Big Ten-leading 105 tackles were rewarded Monday, when he was just one of five players nominated for the Butkus Award, given to the nation's top linebacker.
Jewell and the Hawkeyes (7-4, 5-3 Big Ten) close out the regular season Friday against No. 17 Nebraska (9-2, 6-2).
''Oh man. I mean, If you could just see how he operates every single day. I've never seen anything like it,'' defensive tackle Jaleel Johnson said. ''It's unbelievable ... he just does everything at a high level.''
But like Dallas Clark, Bob Sanders and current Green Bay Packers star Mike Daniels and many others before him, Jewell arrived in Iowa City as a project. It took prodding from assistant coach Reese Morgan - who had an extensive background coaching in high school - to convince coach Kirk Ferentz that Jewell was even worth a scholarship.
''I thought with Josey at least we'd get a guy who was a winner. Everything he did, he won. Certainly a leader. Certainly a tough-minded guy,'' Ferentz said.
Jewell arrived at Iowa as a 190-pound multi-sport athlete from Decorah, Iowa whose recruiting offers came mainly from local FCS schools. He redshirted in 2013, focusing on getting his body ready for the rigors of the Big Ten.
Jewell spent most of his first year in Iowa under the tutelage of longtime Hawkeyes strength coach Chris Doyle.
''He's a great motivator. He gets you going with everything. If you're not going hard enough on something, he'll make sure you're going hard,'' Jewell said of Doyle.
Jewell made such an impression that he cracked the starting lineup late in 2014. The first true sign that Jewell might be special came in an ugly bowl loss to Tennessee, when he made 14 tackles in a game the Hawkeyes knew was over before halftime.
In addition to putting on over 40 pounds since high school, Jewell became dedicated to film study. The results truly began to show last season, when Jewell made a team-leading 126 tackles and was named second-team All-Big Ten.
''I'm not the strongest, fastest or biggest guy out there, so I just try to take advantage of the small things, whether it be watching more film or giving more in practice. Anything possible advantage I can take,'' Jewell said.
Jewell's emotions can still get the best of him, as he got ejected for targeting in the season opener and nearly got tossed from another game. But Jewell has proven to be both an inspiration for an improved defense and the spark that raises the intensity level for Iowa's entire team.
''He's got great character. He's someone that you want to lead your team. He's going to show you the right way,'' said senior cornerback Desmond King.
---
More AP college football: www.collegefootball.ap.org and https://twitter.com/AP-Top25
---