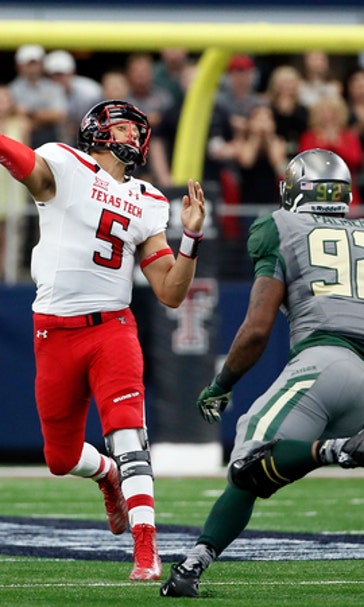 Texas Tech, FCS's Stephen F. Austin faceoff in season opener
September 2, 2016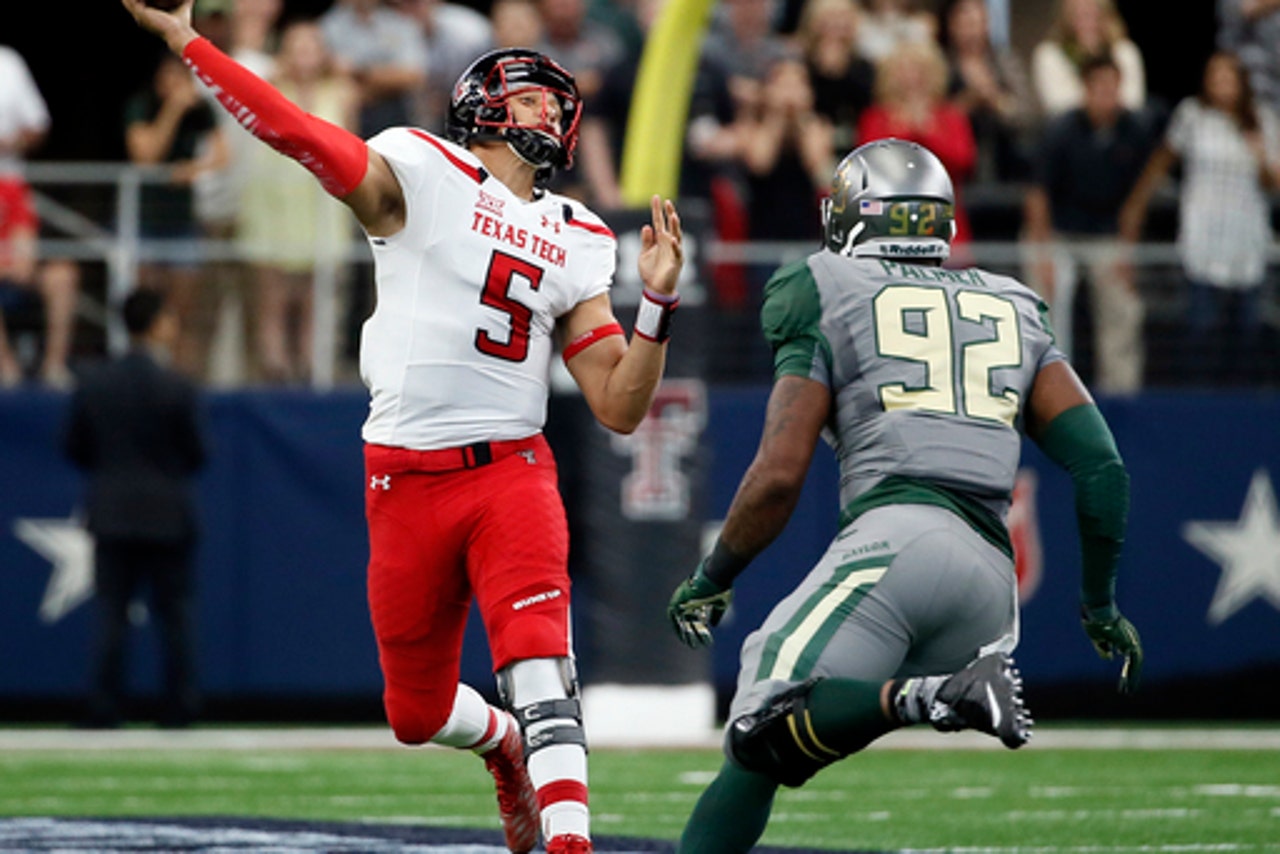 LUBBOCK, Texas (AP) There is an undefeated record at stake when Texas Tech hosts Stephen F. Austin on Saturday night.
The Lumberjacks haven't beaten a Big 12 opponent in nine tries and they will be facing one of the conference's most potent offenses, led by junior Patrick Mahomes.
''I think the offense is at a high level right now,'' Mahomes said. ''I'm excited to see us get on the field, under the lights and see how everybody reacts and show who is really ready for the season to go.''
Mahomes, who played baseball for Texas Tech his first two seasons, decided late last year to focus on football. He has put on weight and worked to get stronger. He's coming off a season in which he led the Big 12 in five categories, including passing touchdowns (35) and total yards (5,109).
The Lumberjacks are hoping to make Mahomes uneasy in the pocket.
''There will be immense pressure on our secondary, but it all starts up front,'' SFA coach Clint Conque said. ''If we can get the young man uncomfortable, off his spot and to a second read, those are the type of things you want as a coach.''
The Red Raiders are 2-0 against the Lumberjacks. Here are some of keys to consider as Stephen F. Austin and Texas Tech, on opposite sides of the state, open the season:
DEFENSIVE REVIVAL?
Texas Tech finished last season next to last in total defense, giving up 547.7 yards a game and the most rushing touchdowns in the nation (49). This season is the first in almost a decade that the Red Raiders have the same defensive coordinator for a second straight year. Texas Tech coach Kliff Kingsbury said he believes David Gibbs' defense knows its schemes better this season.
''I think we'll be more physical up front due to some of the size that we've picked up,'' he said. ''We'll find out what we've got Saturday. But I do think we all feel like it will be an improved group.''
`JACKS BACKS
Sophomore Loren Easly, SFA's leading rusher last season with four TDs and 759 yards, isn't traveling with the team this weekend after spending time away from practices in August to seek care for an undisclosed reason. Senior Joshawa West, who averaged 7.6 yards per carry last season, and junior Kijana Amous will step in.
QB MATCHUP
Both Mahomes and SFA's Zach Conque, the coach's son, are dual threats. Conque's' rush numbers from last season are higher (11 TDs and 554 yards) than Mahomes' (10 TDs and 456 yards). And with a Red Raiders defense that was poor against the rush last season (280 yards per game), and with Conque's size (6-6 and 240 pounds) and speed, it could be difficult to bring him down.
''They'll have some great things schematically that we haven't seen, I'm sure, after having all summer to be prepared for it,'' Kingsbury said.
AERIAL ASSAULT
Texas Tech has long been known for its pass-heavy offense, and this year will be no different. Last season, the Red Raiders averaged about 48 passes a game, completing 29. Mahomes says he wants to be more careful with the ball after having 15 interceptions last year.
''For me, it's just stopping the bad plays,'' he said of what he wants to improve. ''Really, just moving the chains, being more efficient. Cutting interceptions down.''
RECEIVER CHEMISTRY
Texas Tech receiver Dylan Cantrell and Mahomes have known each other since they were kids in East Texas. Cantrell redshirted last season with a back injury but is now back in the mix.
''Having that chemistry on the field, it's hard to really replicate that with a lot of the receivers. It just takes repetition,'' Mahomes said.
---
Follow Betsy Blaney on Twitter at www.twitter.com/betsyblaney
---
Online: AP college football website: www.collegefootball.ap.org
---