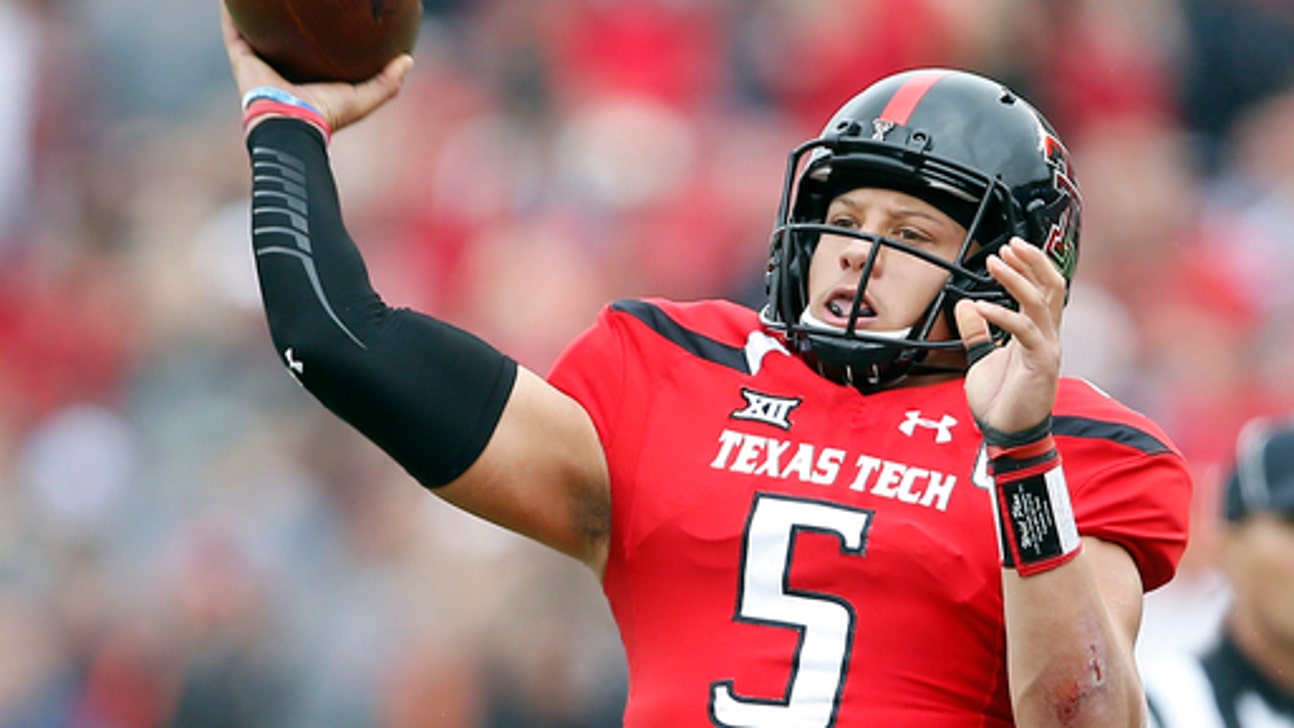 Texas Tech, Baylor winless in November for post-turkey game
Published
Nov. 24, 2016 8:02 a.m. ET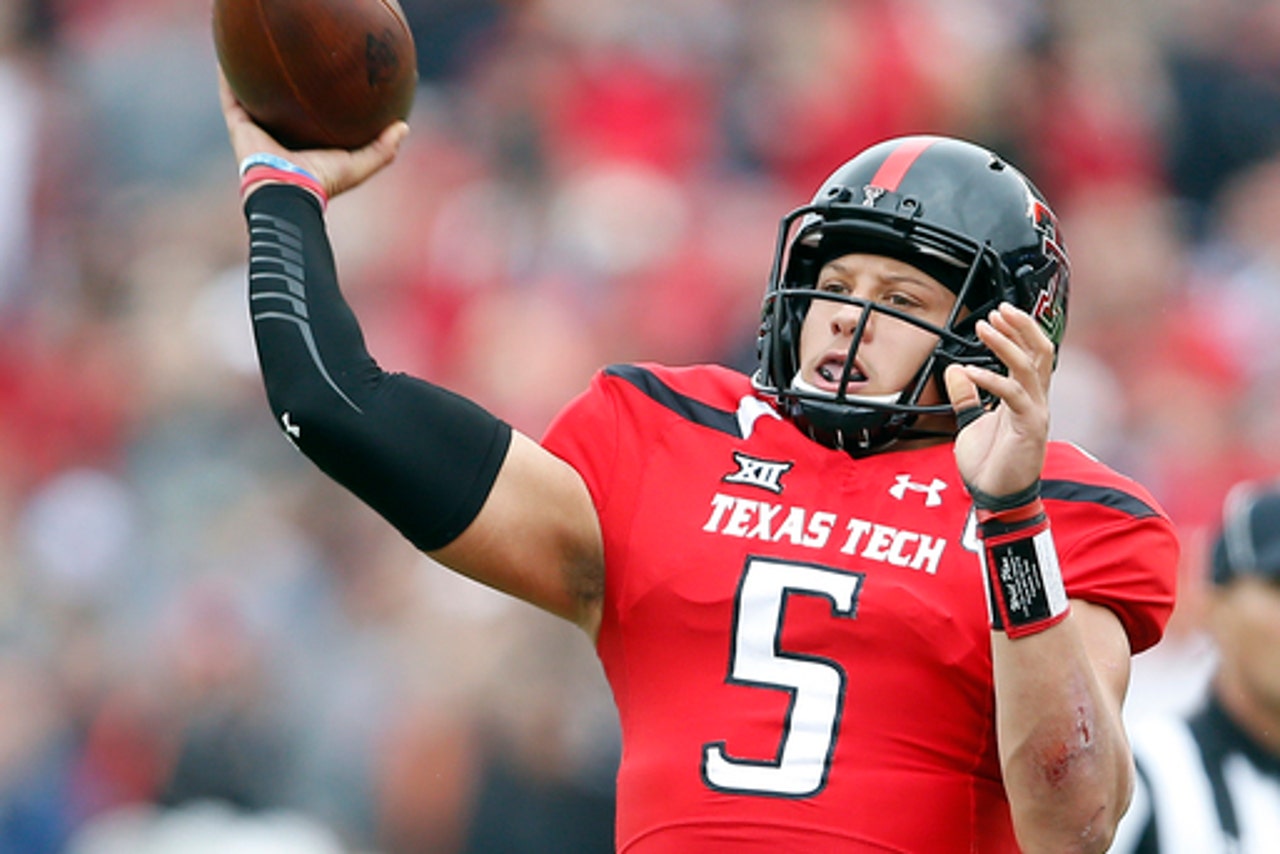 ARLINGTON, Texas (AP) The closest Texas Tech and junior quarterback Patrick Mahomes will get to a bowl game this season is playing rival Baylor in an NFL stadium the day after Thanksgiving.
What's still unclear is if that will be the national passing leader's last game with the Red Raiders (4-7, 2-6 Big 12).
''I'm going to focus on that after the season,'' Mahomes said about the possibility of bypassing his senior year for early entry in the NFL draft. ''I'm going to go out there with these guys that might not play a football game again and try to get a win and finish on the right note.''
Texas Tech and Baylor (6-4, 3-4) are both winless in November. They meet in the Dallas Cowboys' home stadium for the sixth year in a row.
Baylor has lost four in a row since getting bowl eligible with a 6-0 start.
''We definitely have not given up. Everyone still has the mindset that we need to win,'' Bears senior center Kyle Fuller said. ''It's really just a matter of making sure that everyone has decided that if you are out there, you are out there to win.''
The Red Raiders are coming off a woeful 66-10 loss at Iowa State. They have lost three in a row, and six of seven, and will miss a bowl game for only the third time since 2000.
''That performance was as embarrassed as I've been,'' Texas Tech coach and alumnus Kliff Kingsbury said. ''Completely unacceptable in every way, shape and form. I take sole responsibility. ... We can't let that game beat us twice.''
Mahomes said he had never been through anything like that loss in Ames.
''It was bad overall, and no positive stuff happened in the game at all,'' he said. ''It's something we try to move on past.''
Some other things to watch at AT&T Stadium, where the game is set to be played through 2018:
MULTIPLE 5K
Mahomes, who throws for 406 yards per game and has 35 passing TDs, goes into the season finale only 243 yards shy of 5,000 total yards. He is trying to join former Houston QB Case Keenum as the only FBS players with multiple 5,000-yard seasons. Keenum did it 2008, 2009 and 2011 when Kingsbury was on the Cougars staff.
HE SAID IT
''I've just got a feeling that they'll be a little bit like us. We've been stung a little bit, and feeling a little bit of a sting from these loses that we've had, and I'm sure they're not feeling good about getting beat at Iowa State. So, I just have a feeling that we're going to have our hands full and they'll be ready to play and hopefully we'll be ready to play.'' - Baylor acting head coach Jim Grobe.
GIVING UP A LOT OF POINTS
Texas Tech is 127th among 128 FBS teams in scoring defense allowing 44.3 points a game. The Red Raiders have given up at least that many points in eight games this season, including their last six losses. During Baylor's four-game losing streak, opponents have averaged 46 points a game.
SMITH'S 2nd START
Baylor true freshman Zach Smith threw for 258 yards with three touchdowns and three interceptions against Kansas State last week in his first start after senior Seth Russell's season-ending ankle surgery. ''We definitely don't want to have turnovers,'' Smith said. ''I need to do a better job of maybe just checking off to another receiver or just throwing the ball away when I need to.''
SHIFTED SERIES
Baylor owns a 37-36-1 advantage after winning the last five games in the series. Before that, Texas Tech had won 15 in a row against the Bears.
---
More AP college football at www.collegefootball.ap.org and https://twitter.com/AP-Top25
---