Texas coach Tom Herman once lost Subway job due to love of pastrami
Published
Feb. 24, 2017 10:31 a.m. ET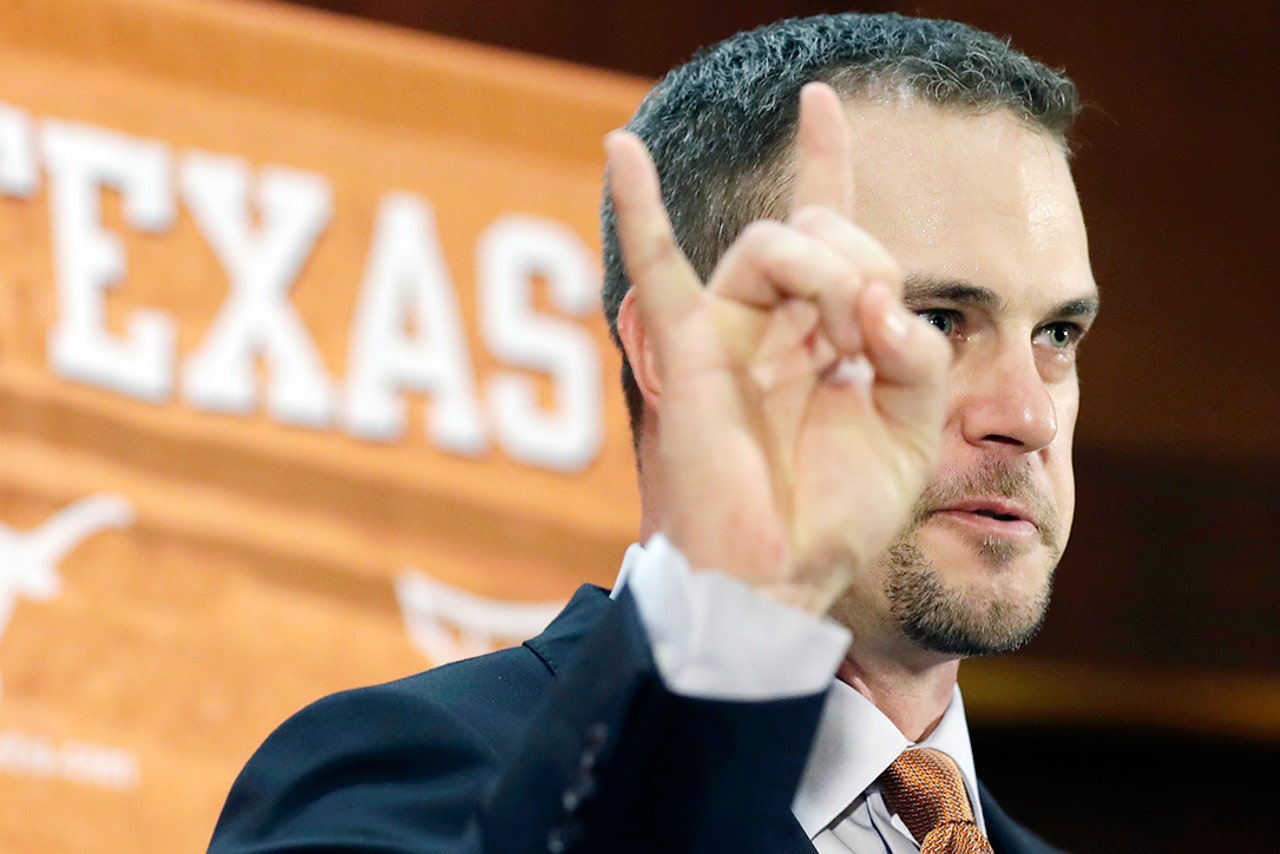 Texas coach Tom Herman fessed up to losing a job once, because he was stuffing his face instead of stuffing a sandwich.

Per the Dallas Morning News:

When young Herman, again during high school, worked at a Subway restaurant in Simi Valley, he took full advantage of the nutritional bonuses and running punch line it afforded him.

"When people said, 'Hey, what do you do?' I would say, 'I'm a Subcontractor. Or Submarine contractor."

Alas, due to an unfortunate, shall we say, incident, he estimates the job only lasted four to six months.

"I used to love the pastrami," he says. "They had those big walk-in refrigerators. I was standing in there one day, with the door shut, just throwing pastrami in my mouth.

"It was like something out of a movie. I've got this bin of meat, throwing meat in my mouth, the door swings open and it's the owner.

"He goes, 'Get out. Don't come back.' "




In the article that references other jobs the Longhorns' coach has had, he also mentions spot duty with FOX Sports:

One of the downsides was that Cal Lutheran was non-scholarship, which meant paying $30,000 a year to attend school. Most players got jobs because they needed them.

"We could even have jobs during the season," Herman said. "So on Sundays, I would drive down to the (Fox) studio in West Hollywood, and literally go into the NFL on Fox studios.

"This was back when they recorded games on those big laser discs. I was a highlight coordinator. My job was to go in and watch games, watch and type. Basically every time the camera frame changed, I had to log it as something: 'Emmitt Smith rushed for 4 yards. . . . Close-up of Jimmy Johnson on the sidelines . . . 37-yard field goal.'

"That way, when you're watching Packers vs. Vikings, young Tom Herman has his eyeballs on the Cowboys vs. Redskins game. When J.B. (James Brown) and Howie (Long) cut into your game and say, 'Let's give you a quick update,' you'd see highlights and they would read information I typed."



 
---