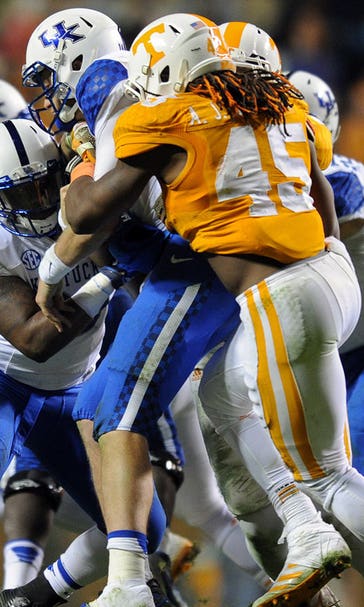 Tennessee suspends 2 players amid sexual assault investigation
BY foxsports • November 17, 2014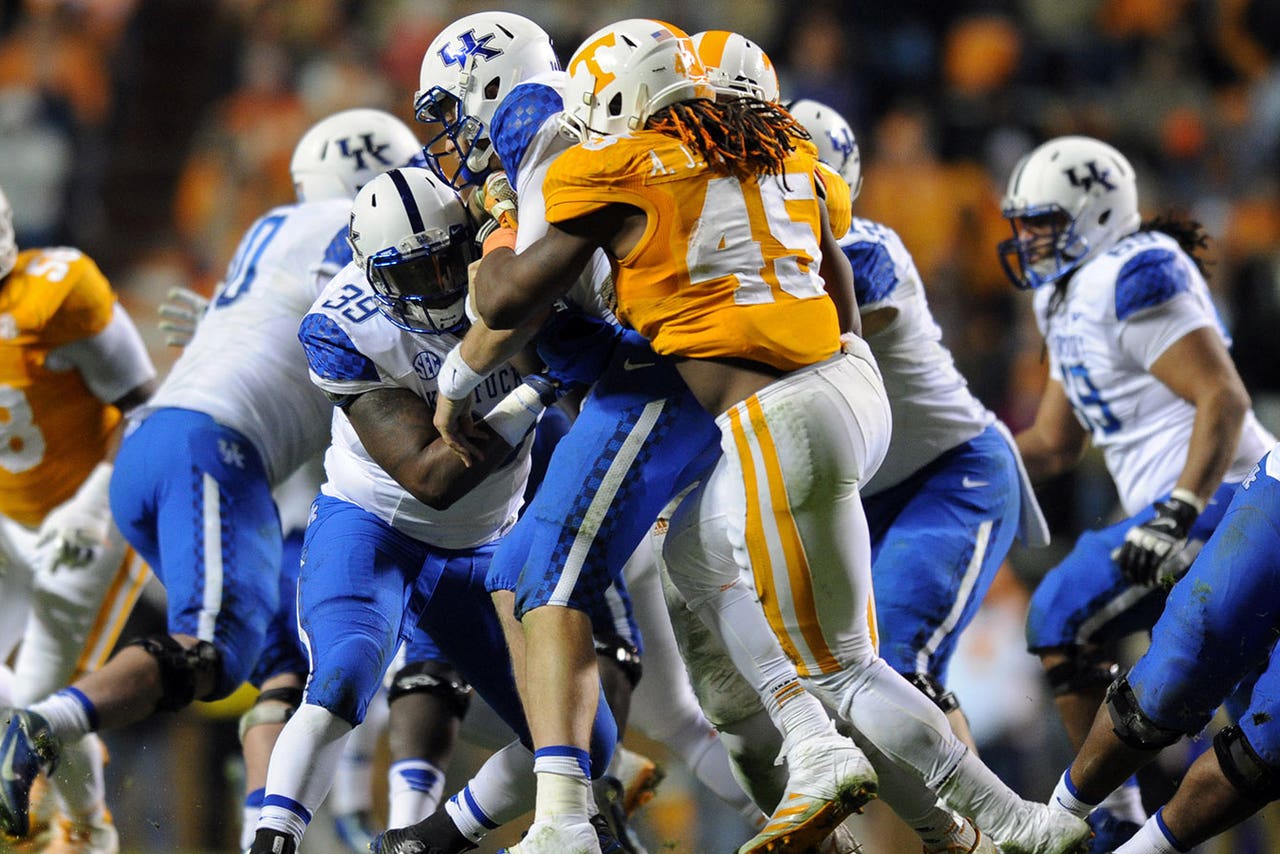 Tennessee has suspended leading tackler A.J. Johnson and defensive back Michael Williams amid a sexual assault investigation.
The school announced Monday afternoon on the football program's Twitter account that both players had been suspended "from all team-related activities" without going into further details. Volunteers coach Butch Jones confirmed earlier Monday that members of the team were subjects of the Knoxville police investigation without naming anyone.
Knoxville police spokesman Darrell DeBusk said in a statement that officers arrived at a Knoxville apartment complex Sunday just before 3 a.m. A woman told police she'd been raped by two males and a second female said she was sexually assaulted. DeBusk said the suspects were Tennessee students but haven't been named because they haven't been charged.
DeBusk said one of the women was a Tennessee student, while the other was from out of state and happened to be in town visiting a friend. Both women were taken to the University of Tennessee Medical Center as part of the ongoing investigation. DeBusk said the woman from out of state "has decided not to prosecute at this time" and has returned home but that the other wants to press charges.
"I am aware of the alleged incident that occurred over this weekend," Jones said at his noon press conference. "Right now we are in the process of gathering all the information. Once we have that appropriate information we will act in a very decisive manner, which we have proven over time to do here at the University of Tennessee."
Jones said at that time he wanted to be "right rather than fast" with his decision. Tennessee did not say what had changed or new information had been gathered between the coach's news conference and the players' suspensions about four hours later.
Johnson, a linebacker and four-year starter, ranks second in the Southeastern Conference with 101 total tackles and leads the conference with 10.1 tackles per game. Johnson has produced over 100 tackles each of the last three seasons, and his 425 career tackles rank second in school history.
The senior from Gainesville, Georgia, was a first-team all-SEC selection last season and has been one of Tennessee's most popular players the last few years for his productive performance and exuberant personality on the field.
Williams, a sophomore cornerback from Laurel, Maryland, has started five of Tennessee's 10 games. He has made 23 tackles. He's a two-sport athlete who also competed on Tennessee's track team last year.
Monday's suspensions come two months after freshman running back Trevyon Paulk was dismissed from the team due to what Jones called a "personal conduct issue." A police report stated Paulk had hit a woman in the mouth at a party. Paulk wasn't arrested because the woman declined to press charges.
Tennessee (5-5, 2-4 SEC) plays at No. 19 Missouri (8-2, 5-1) on Saturday. The Vols are one win away from becoming bowl eligible for the first time since 2010.
---