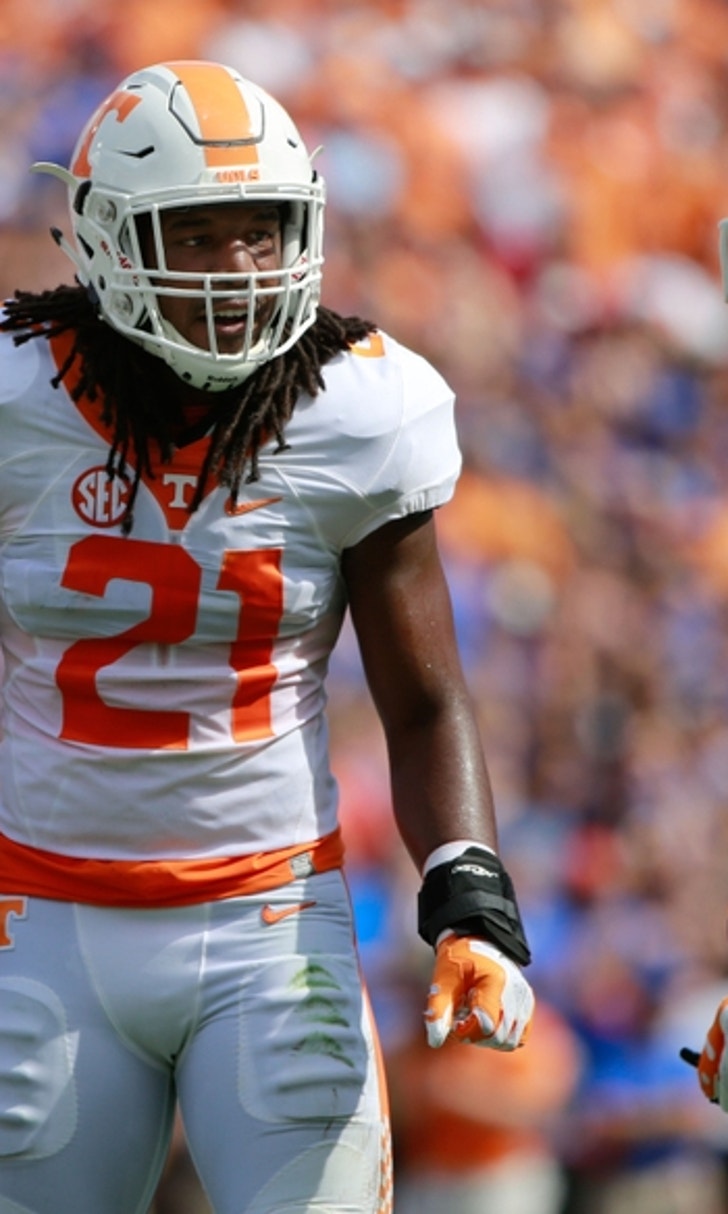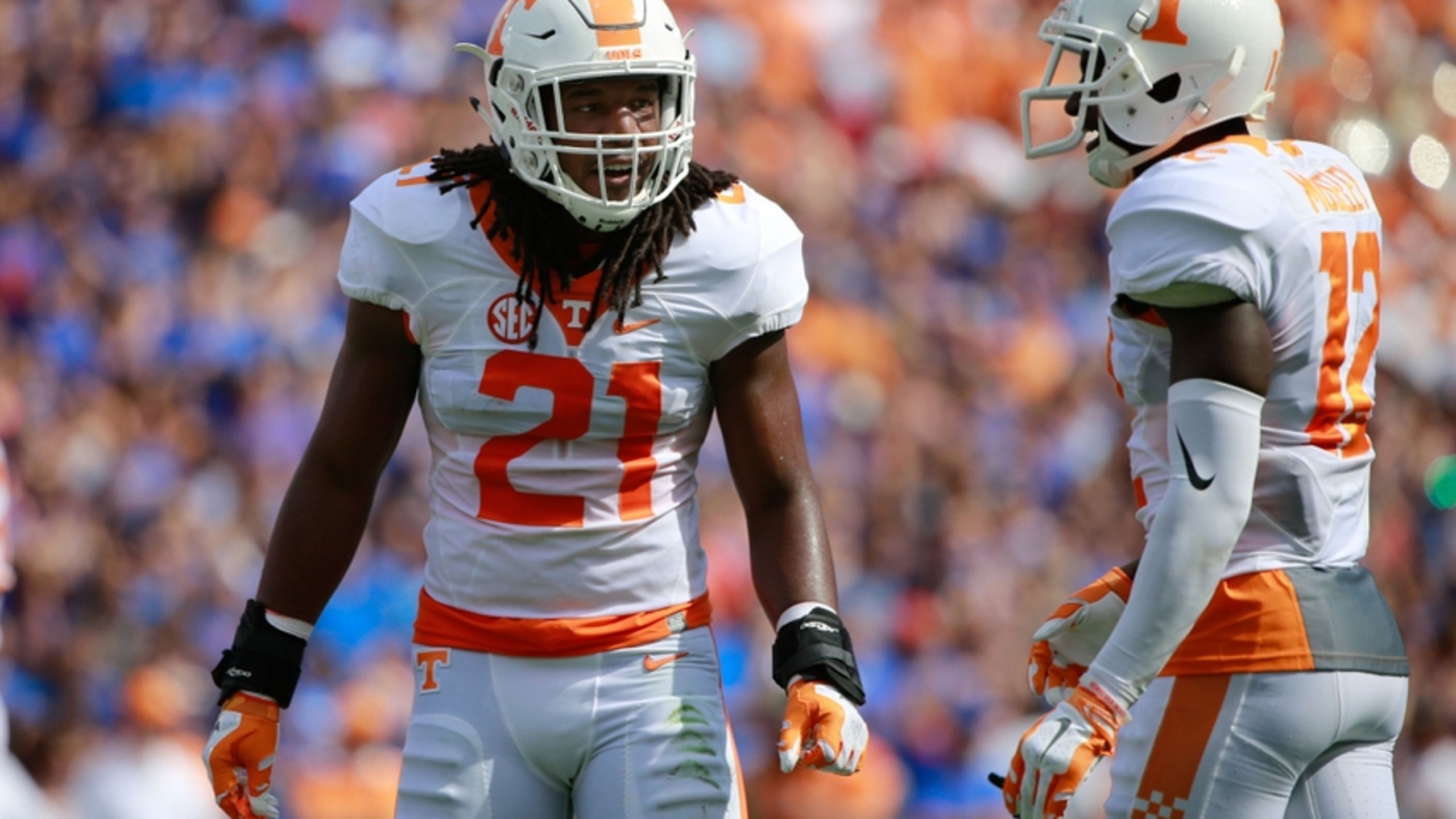 Tennessee Football Injury Report: No Status for Darrin Kirkland Jr., Jalen Reeves-Maybin on Monday
BY foxsports • October 3, 2016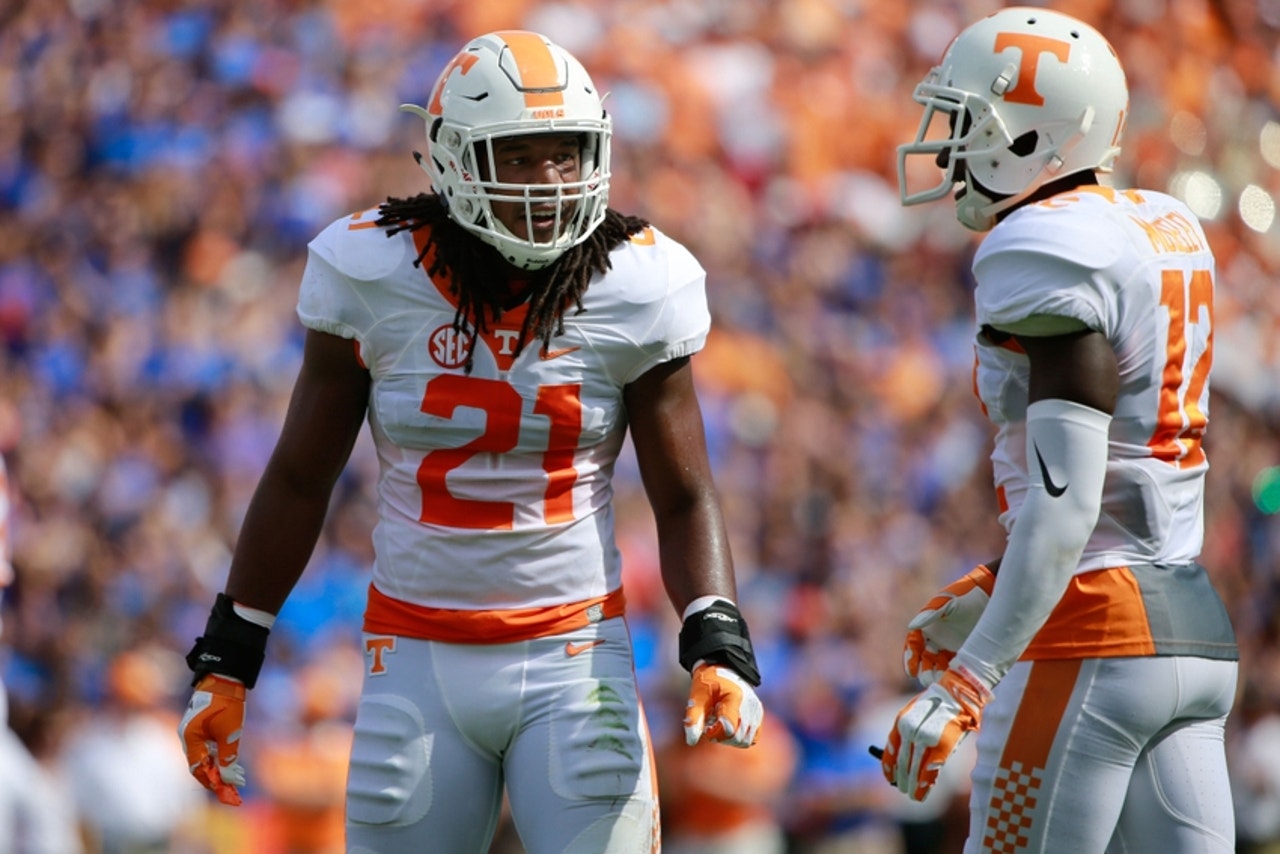 Tennessee football coach Butch Jones said Monday the status for Volunteers linebackers Darrin Kirkland Jr. and Jalen Reeves-Maybin is still up in the air.
Tennessee football linebackers Jalen Reeves-Maybin and Darrin Kirkland Jr. were both injured in the Vols' 34-31 Hail Mary victory over the Georgia Bulldogs Saturday.
In addressing the media on Monday, Butch Jones said their statuses are still up in the air.
Kirkland, who got hurt against the Virginia Tech Hokies, appears to be close to getting back, as Jones said he has been running sprints and certain cuts. Reeves-Maybin, meanwhile, has been day-to-day since the Vols' win against the Ohio Bobcats.
Jones said he would know more about both players later in the week.
You can see the full press conference below. Here are some other highlights.
– Cornerback Justin Martin, who has been dealing with a dinged up ankle, should be good to go Saturday against the Texas A&M Aggies. Jones said they will look at how he performs in practice this week to see if he can travel with the team.
– There are open tryouts for the Tennessee football kickoff team. Jones said he was unhappy with its performance on Saturday against the Georgia Bulldogs. So there could be a whole new team of guys in kick coverage against the Aggies.
– Jalen Hurd is at practice. Hurd did not play after he scored his touchdown in the second half of the Vols' win over the Bulldogs. It appears he had a mild injury that the coaches didn't want to risk. But Jones said he'll be full go Saturday.
Here is the full press conference.
Tennessee opened a seven-point underdog against the Texas A&M Aggies. It's the first time all year they've been underdogs.
More from All for Tennessee
This article originally appeared on
---